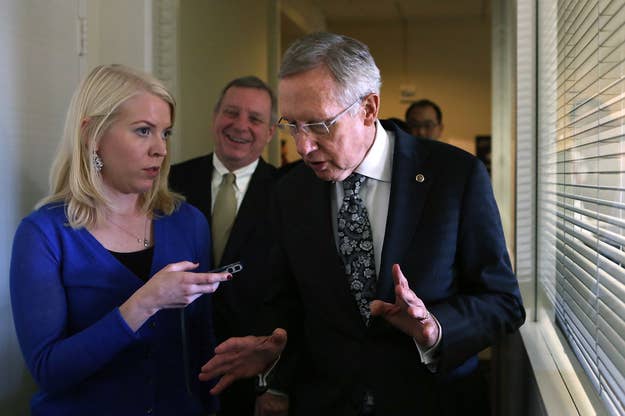 WASHINGTON — The Senate will likely work overtime this holiday season to approve a fiscal cliff package before the end of the year, Majority Leader Harry Reid acknowledged Monday.
"We will see if anything changes, but it appears that we're going to be coming back the day after Christmas to complete work on the fiscal cliff," Reid said on the Senate floor.
With Christmas nearing, lawmakers find themselves in a rush to finish an ambitious legislative agenda, including a deal to avert the fiscal cliff and a disaster relief package for states ravaged by Superstorm Sandy, which awaits approval by the Senate.
There might still be time to approve a fiscal cliff deal before Christmas, and negotiations remain in progress: On Monday, House Speaker John Boehner met at the White House with President Barack Obama and Treasury Secretary Timothy Geithner. But with those high-stakes negotiations sucking the oxygen out of Capitol Hill, other measures might stagnate in the meantime, thus necessitating work during the week between Christmas and the new year.