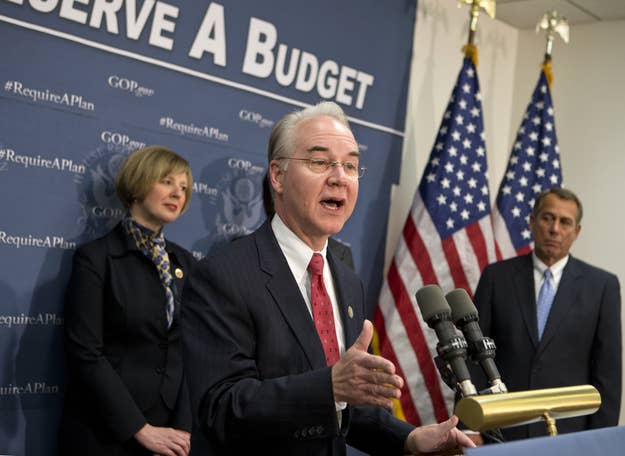 WASHINGTON — Music superstar Taylor Swift has an unlikely fan in Republican Rep. Tom Price.
At a National Review breakfast Friday, Price enthusiastically noted his taste for country music — and, when pressed, named Swift as his favorite country artist.
"I'm a big Taylor Swift fan," Price said. He added with a laugh, "Don't tell anybody."
Price enjoys Swift's music more than her dating preferences, however: She recently dated Conor Kennedy, one of the noted Democratic clan.
"I prayed when she started dating a Kennedy that that would end," said Price, who is a prominent conservative voice in the House Republican caucus.
Update: Price has seen Swift in concert too: