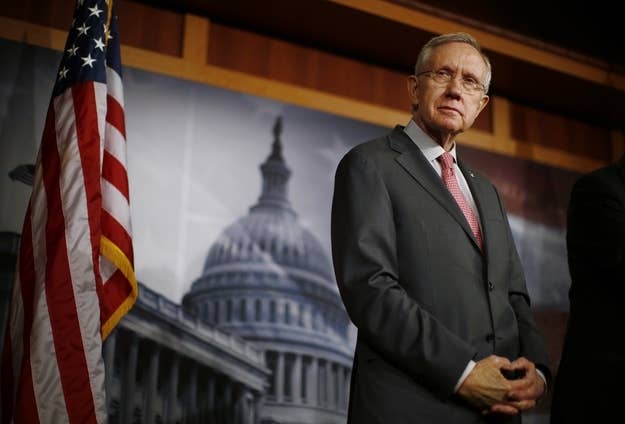 WASHINGTON — President Barack Obama will propose in his budget that corporate tax reform be revenue-neutral — and Senate Democratic leaders aren't pleased.
"Most Senate Democrats see it as an irrelevant document that reflects poor strategic choices by the administration," a Democratic Senate aide said of the president's forthcoming budget proposal. "That includes the revenue-neutral corporate tax reform suggestion."
Senate Democratic leaders discussed the president's proposal in a meeting Monday, according to a Senate Democratic aide with knowledge of the meeting, in advance of the plan's public release slated for Wednesday.
The senators took issue with the idea of revenue-neutral tax reform and instead plan to push for reforms that increase revenue, particularly because the president's budget proposes that Social Security be cut by shifting the program to a chained CPI.
"And then not have corporations chip in anything additional?" a Senate Democratic aide marveled. "I don't think we really care for that."