Pelosi Could Step Down Tomorrow
"I love you all very dearly, but I thought I'd tell my caucus first," the House minority leader tells reporters. She promises to announce her plans Wednesday.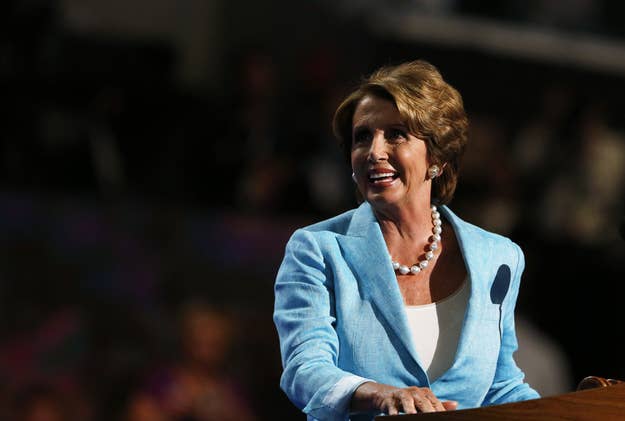 WASHINGTON, DC — Minority Leader Nancy Pelosi will announce tomorrow whether she intends to step down or stay on for another term as the top Democrat in the House.
"I love you all very dearly, but I thought I'd tell my caucus first," Pelosi told reporters Tuesday.
Pelosi has held the top slot among Democrats in the House for 10 years, a decade that saw her lead her party to control of the House, only to lose it again in 2010, and that turned her into one of the most famous women in the history of American politics.
Although Democrats will remain in the minority after this election, Pelosi was upbeat as she trotted out the new members of her party's caucus at a press conference Tuesday.
"We may not have the majority. We may not have the gavel. But we have unity," she said.
Pelosi was joined by Rep. Steve Israel, the head of the Democratic Congressional Campaign Committee, who touted the demographic makeup of House Democrats — the most female- and minority-rich in the history of the caucus.
"The Republican caucus looks like a rerun of Mad Men," Israel said. "Our caucus looks like America."
"With these new members, the Tea Party starts to roll back, and we can begin to move forward," he added.