Obama Takes Swipe At Gun Manufacturers, NRA
"Ginning up fear" among gun owners because it's "good for business," Obama says. Meanwhile, he vows to take all action "within my power" to seek reform.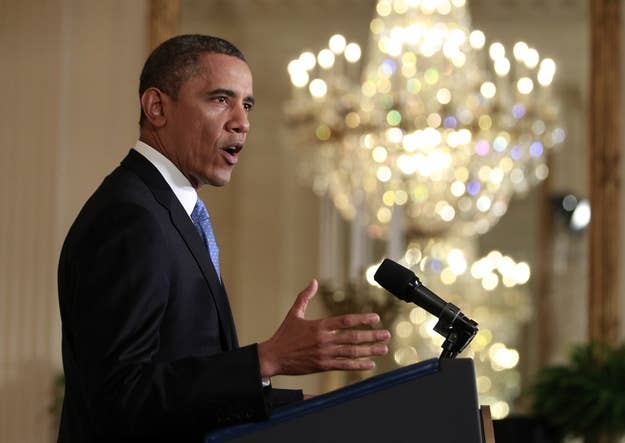 WASHINGTON — President Barack Obama on Monday hit opponents of gun control for "ginning up fear" among Americans who might otherwise support some measure of reform.
"Those who oppose any common-sense gun control or gun safety measures have a pretty effective way of ginning up fear on the part of gun owners that the federal government is about to take all your guns away," Obama said during a press conference in the White House. He added, "There's probably an economic aspect to that. Its obviously good for business."
He added, "I think those of us who look at this problem have repeatedly said that responsible gun owners... they don't have anything to worry about."
The sharp jab at the gun lobby and the manufacturers that depend on it comes as Vice President Joe Biden and his task force are expected to deliver policy recommendations to Obama to curb gun violence.
Obama said that he will push strongly for reform to gun laws in spite of opposition from outside groups such as the National Rifle Association, although he did not offer details pending a meeting with Vice President Joe Biden later this week.
He did confirm, however, that he will weigh an executive order, which would not require congressional approval.
"I'm confident that there are some steps we could take that don't require legislation, that are within my power," Obama said.
That path reflects the reality that the Republican-controlled House of Representatives would likely not entertain reforms to existing gun laws, in spite of the attention the issue has received in the month since the school shooting in Newtown, Conn.
But Obama said he would proceed without regard to political obstacles in that vein.
"My starting point is not to worry about the politics," Obama told reporters. "My starting point is to focus on what makes sense."
"Members of congress are going to have to have a debate and examine their own conscience," he added.