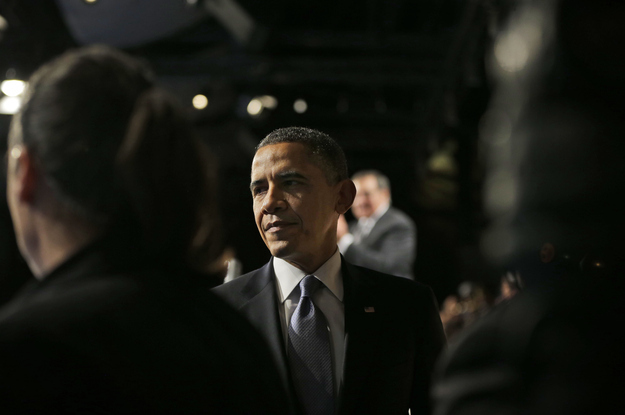 WASHINGTON — President Barack Obama on Tuesday called on Congress to divert revenues from oil and gas production to help fund alternative energy research and development, a plan that will almost certainly draw criticism from Republicans.
"It is a proposal that would repurpose royalties from oil and gas leases we already get towards (research and development) on technologies that move us away from oil," said Clark Stevens, the assistant White House press secretary.
The plan, which came as part of a sweeping energy proposal outlined by Obama during his State of the Union address to Congress, would take a more nuanced approach than "carbon tax" proposals long favored by environmentalists.
But the plan will still likely receive blowback from the oil and gas industries and their Capitol Hill defenders. Although in talking points the administration cast the tax as a way to "protect families" from "spikes" in energy costs, its primary goal is "shifting cars and trucks off oil."
Stevens said the White House drew this facet of its energy stance from a proposal by Securing America's Future Energy, a group helmed by business and military leaders.
In another move that will be sure to irk some Republicans, Obama urged Congress to permanently extend the renewable energy production tax credit, which was granted a short-term extension as part of the fiscal cliff deal. The credit provides a large chunk of funding to the wind-energy industry.
Additionally, the president proposed an "Energy Efficiency Race To The Top" to incentivize states to improve energy efficiency independent of the federal government. The program would be modeled after the Department of Education's Race to the Top fund, which awards grants to schools that most successfully implement innovative reforms.
In spite of the president's support, it will be difficult to win support for even one of his initiatives: Lawmakers have indicated that climate change will not likely be a priority during this Congress.
In a nod to that reality, Obama also made clear he would pursue executive orders and other unilateral executive branch actions should Congress fail to act.
Correction: An earlier version of this post characterized the president's plan as a "fossil fuel tax" and compared the plan to one submitted previously in Congress. In fact, the plan would redirect existing royalties collected by the federal government into the fund.