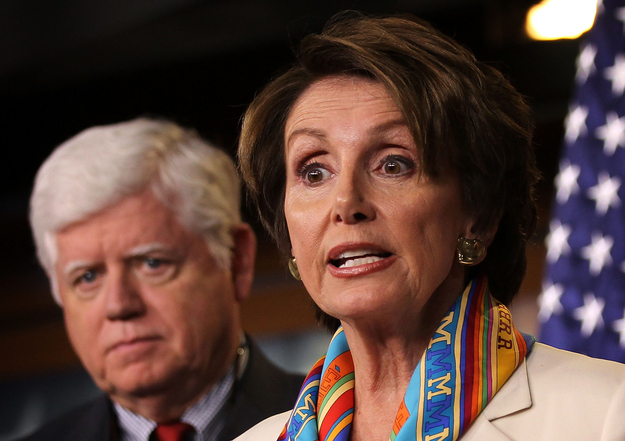 WASHINGTON — House Minority Leader Nancy Pelosi won't miss Sen. Jim DeMint when he leaves the Senate next month.
DeMint will resign to head up the conservative Heritage Foundation, he announced Thursday.
But Pelosi isn't gutted by his decision — particularly in light of what happened earlier this week, when a group of conservative Republican senators blocked ratification of a U.N. disabilities treaty.
"I think what we saw the night before last in the U.S. Senate was one of the saddest…of all occasions," Pelosi told reporters.
Former Senate Majority Leader Bob Dole and his wife, former Sen. Elizabeth Dole, appeared on the Senate floor in support of the measure, but that was ultimately not enough. A group of Republicans blocked the treaty anyway based on concerns that it would compromise American sovereignty.
DeMint was among those senators who opposed the measure.
"Anyone who's a party to that, I wish them well wherever they are going," Pelosi said.
Looks like there are no comments yet.
Be the first to comment!