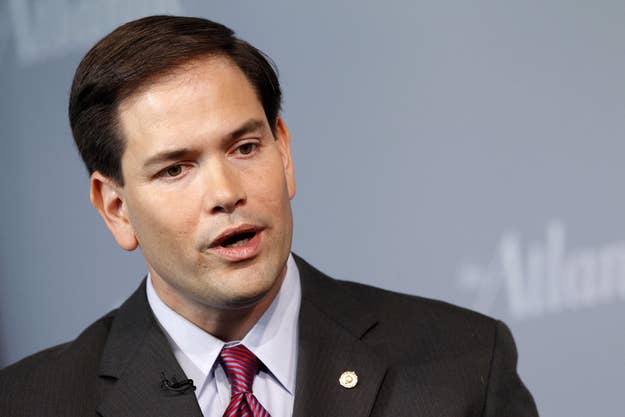 WASHINGTON — Sen. Marco Rubio said Tuesday he hopes protections for LGBT immigrants does not become "a central issue" in congressional lawmakers' discussion of immigration reform.
"I think if that issue becomes a central issue in the debate it's going to become harder to get it done because there will be strong feelings on both sides," Rubio said during an interview at BuzzFeed Brews.
When President Barack Obama released his own immigration plan, it urged the same immigration laws for same-sex couples as for others.
But Rubio, one of Senate's "Gang of Eight" that recently unveiled a framework for immigration reform, said Tuesday that congressional lawmakers "haven't really discussed the pros and the cons of it" yet.
He added, "I imagine that issue will eventually be confronted."