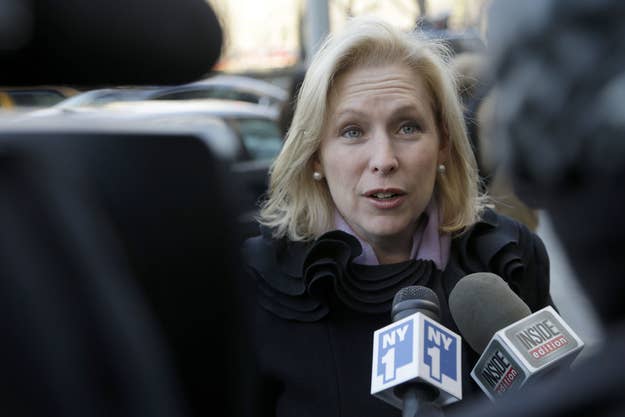 WASHINGTON — President Barack Obama offered to host a dinner for female senators at the White House — and Sen. Kirsten Gillibrand isn't about to let him forget it.
"I've been calling every month," Gillibrand said in an BuzzFeed Brews interview Tuesday night.
The president made the offer during a flight aboard Air Force One, where he was joined by Gillibrand and Sen. Chuck Schumer.
During the flight, as the senators and the president shared lunch, Obama asked Gillibrand to share her thoughts on legislative priorities. She said, "If you need legislative success on a bipartisan basis, you should work with the women senators."
When Gillibrand mentioned quarterly dinners that are held for the Senate's female members, she was surprised by the president's response.
"We would love to have you as our guest" at the White House, Obama said, according to Gillibrand.
The dinner hasn't been firmed up yet, but Gillibrand says she's still working to set it up.