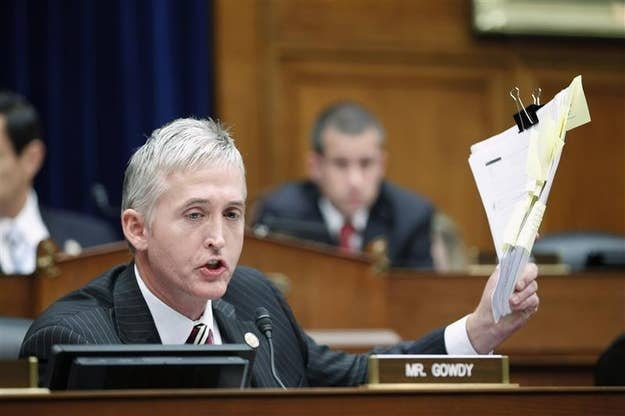 WASHINGTON — Following the news Monday that a bipartisan group of senators will introduce an immigration reform package, there remains the open, lingering question of whether the Republican-controlled House will entertain the plan.
A key House Republican who could have stalled the plan on the judiciary committee indicated Monday that he remains open to reform.
"The current immigration system is broken and inspires confidence in no one," Republican Rep. Trey Gowdy, chair of the House immigration subcommittee, said in a statement. "So, proposals which balance the humanity which defines us as a people with respect for the rule of law which defines us as a republic are welcome."
The Senate's plan would cater to Democrats by allowing immigrants already in the country illegally to apply for legal status; meanwhile, the package seeks to appeal to Republicans by increasing border security via drones and more border agents, among other provisions.
But the path to passing such a package in the House will likely be overrun with obstacles — including stalwart opposition by some conservatives.
"No one should be surprised that individuals who have supported amnesty in the past still support amnesty," Rep. Lamar Smith, a Republican from Texas who sits with Gowdy on the immigration subcommittee, said in a statement Monday. "When you legalize those who are in the country illegally, it costs taxpayers millions of dollars, costs American workers thousands of jobs and encourages more illegal immigration. By granting amnesty, the Senate proposal actually compounds the problem by encouraging more illegal immigration."