John Boehner Hasn't Said Anything About The Violence Against Women Act In Six Months
The House speaker remains mum on the law even as Republicans stall its reauthorization.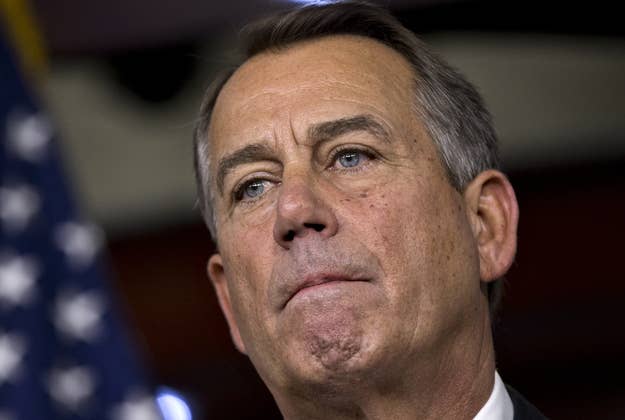 WASHINGTON — House Speaker John Boehner has not mentioned the Violence Against Women Act since last summer — even as reauthorization of the expired law has stalled at the hands of House Republicans.
Boehner last mentioned the measure July 30 in a statement, his office confirmed, when the House and Senate were preparing to try to work out a compromise on the chambers' different versions of the act.
"Completing work on legislation to renew and strengthen the Violence Against Women Act is critical in our efforts to combat domestic violence and sexual assault," Boehner said at the time.
When he spoke to reporters Wednesday, Boehner touched on the looming sequester, the U.S. Postal Service, taxes, and a range of other issues — but did not speak about the status of VAWA in the House.
On Tuesday, his office confirmed that private discussions concerning the bill are ongoing.