Democrats' Budget Chief Weighing Options On Leadership Push
In an interview with BuzzFeed, the top Democrat on the House Budget Committee leaves the door open for a move up.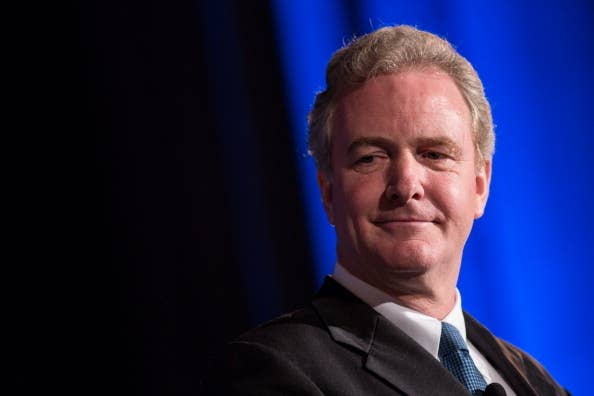 WASHINGTON, DC — Rep. Chris Van Hollen could make a move to return to the ranks of party leadership and continue his swift rise through the Democratic ranks, according to Democratic operatives familiar with his thinking.
In an interview with BuzzFeed, Van Hollen, already the top Democrat on the House Budget Committee, demurred when asked explicitly if he would seek a position in leadership — but left the door to that hypothetical wide open.
"I think it's really important that we have leaders who are open to compromise but recognize the important principles at stake," Van Hollen said. "That's the best I can do right now. Let's just see what — because we don't know what decisions others will be making."
When asked, without mention of any lawmakers in particular, if he would elaborate, Van Hollen immediately mentioned House Minority Leader Nancy Pelosi.
"I think Leader Pelosi has done a tremendous job, first as speaker and then as Democratic leader," he said. "I think it'd be great if she continues on — but those are her decisions to make, obviously."
Recently, Pelosi created buzz about a potential leadership shuffle when she scheduled the House leadership election, which is usually held at the beginning of the lame duck session, for after Thanksgiving. Speculation abounded that the move indicated Pelosi won't run for another term as minority leader.
Van Hollen, for his part, is known among his colleagues in Congress to be highly ambitious, and, with his high-profile position on the Budget Committee, he is already considered a de facto member of Democratic leadership in the House.
"I cannot underplay how ambitious Van Hollen is," said one consultant with ties to the Democratic House leadership, who added that Van Hollen likely aspires either to be House speaker or to hold a seat in the Senate.
"I think the trajectory is only up for Chris Van Hollen."