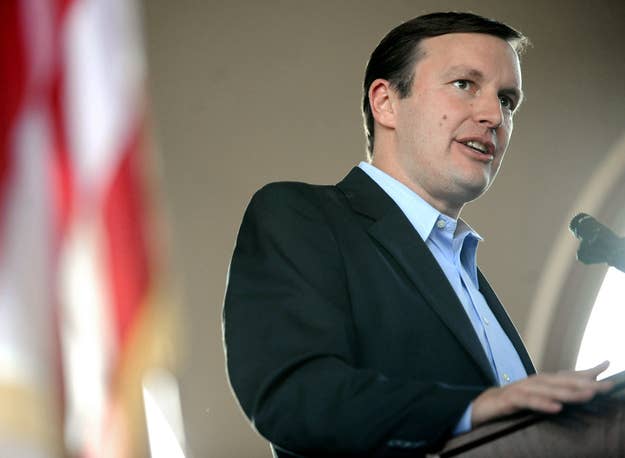 WASHINGTON — Sen. Chris Murphy wants Sen. Chuck Grassley to keep tweeting.
In an interview with BuzzFeed this week, Grassley, who cemented a reputation as one of the more free-wheeling lawmakers on Twitter with iconic lines like "Assume deer dead," said he would forego that brand of personal tweeting in favor of more staid policy-driven messages.
That news made Murphy "so sad."
Indeed, the freshman Democrat from Connecticut bonded with Grassley over the elder senator's Twitter style when they met for the first time.
"That's the first thing I said to Chuck Grassley when I met him. I had never met him until I got sworn in, and I probably met him the day of the swearing in, and I told him I was a huge fan of his Twitter account," Murphy said in an interview with BuzzFeed. "I hope that's not what caused him to be less personal."
Even as more senators are toning down their tweets or handing their accounts over to staffers, Murphy has embraced the style of tweeting pioneered by Grassley: a mixture of the professional and personal.
My wife decided to do cheese fondu w our 4 and 1 yr olds tonite. Guess how that went? #veryverybadly #cheeseinhair

— Chris Murphy (@ChrisMurphyCT) February 23, 2013
"I wish more members did it, used Twitter personally, because I think the public is dying to know who we are," Murphy said. "I think you got a really fun sense of who Chuck Grassley is from his Twitter account, and a sense that you wouldn't have gotten from just watching him on C-SPAN or reading his press releases. I hope that people get that from me."