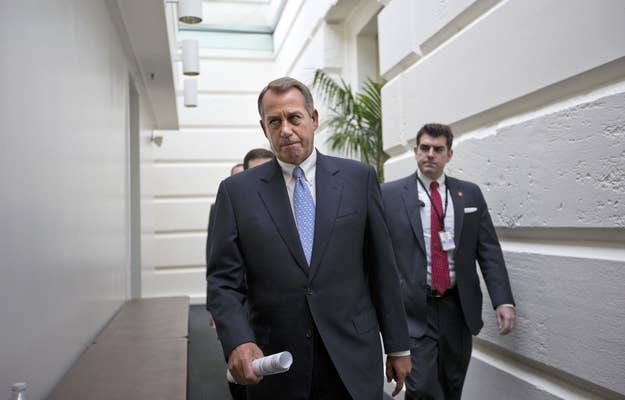 WASHINGTON — House Speaker John Boehner said Friday that there is "no progress to report" on fiscal cliff negotiations, with just 25 days until a host of spending cuts and tax hikes are set to take effect.
"This isn't a progress report because there's no progress to report," Boehner told reporters. "The White House has wasted another week."
Discussions have been ongoing throughout the week, but have taken place largely in private and primarily between Boehner and President Barack Obama, who spoke on the phone earlier this week.
The call, Boehner said, "was pleasant, but it was just more of the same."
Many of the same sticking points remain in the debate over how to avert the looming austerity crisis, with parties split over how best to address the federal debt limit, tax rates for the wealthiest 2% of Americans, and cuts to programs such as Medicare.
Friday, Boehner held fast to the Republicans' position on taxes.
"Listen, raising taxes on small businesses is not going to help this economy," Boehner said.
But House Minority Leader Nancy Pelosi insisted Friday that the Republican position is beginning to prove unsustainable, and that the Republicans' first fiscal cliff offer was "further manifestation of disagreement within the Republican caucus."