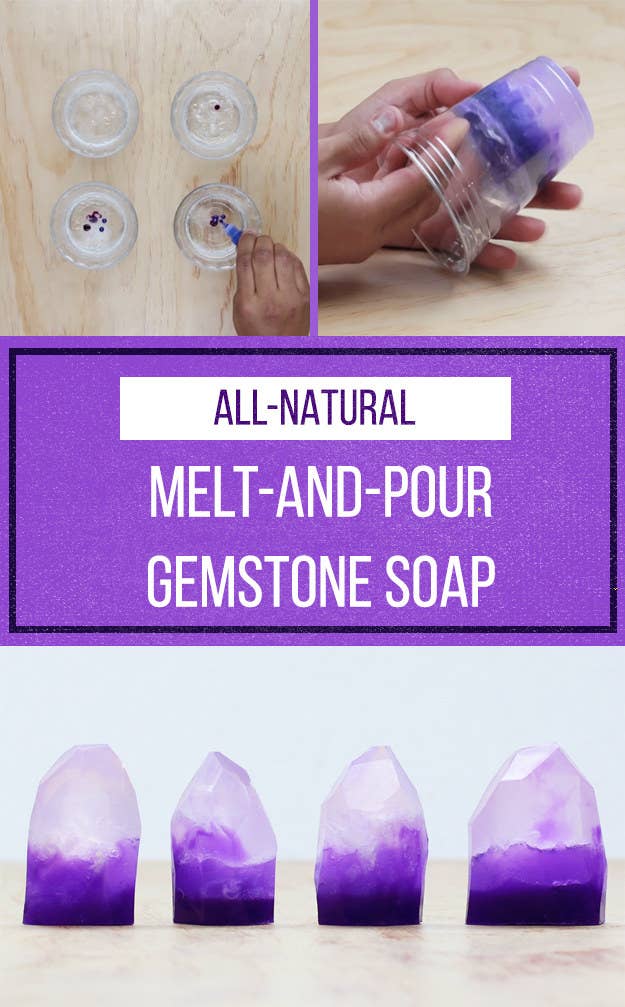 1.
Cut up a sheet of clear glycerin ($8.99) into small cubes.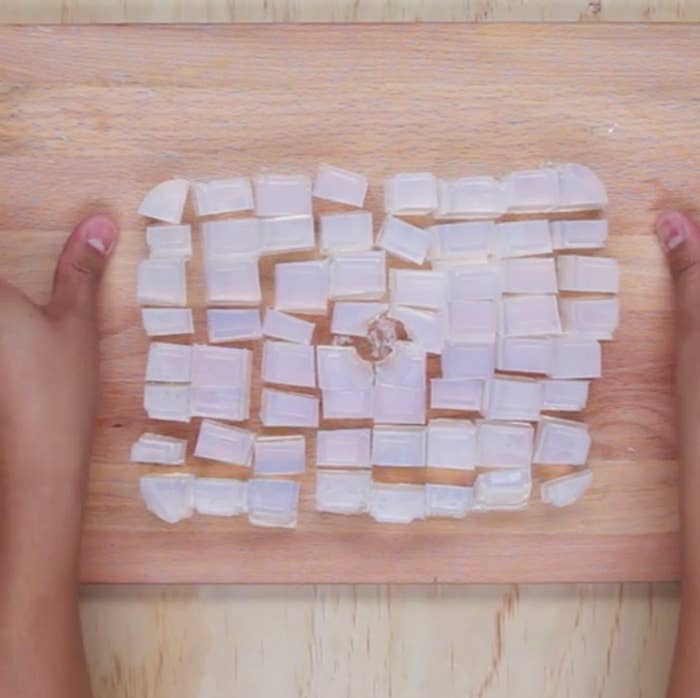 2.
Separate the glycerin cubes into 4 small heat-safe bowls ($6.69) and microwave at 20-second increments until melted.
4.
Pour the glycerin in a gradient (i.e. one jar at a time, gently) with the clear layer on the bottom.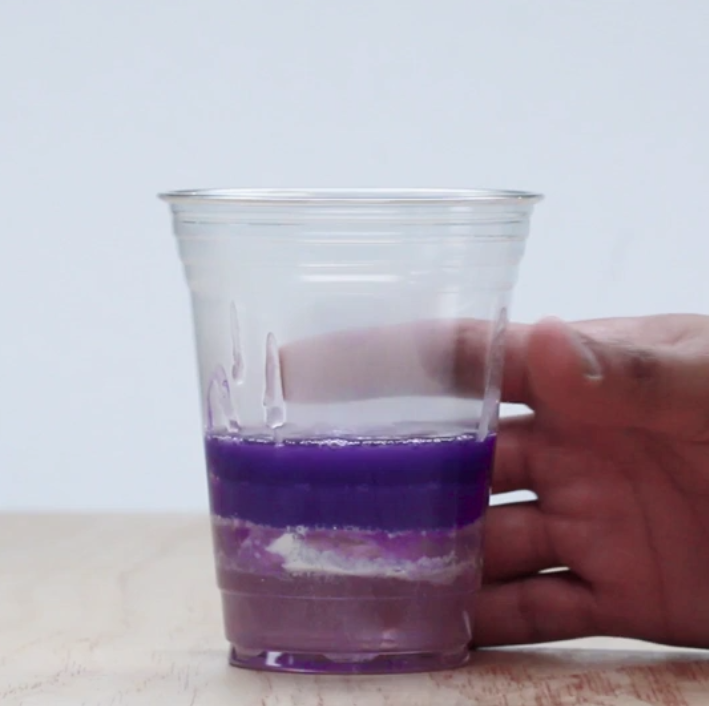 5.
Submerge the plastic cup of glycerin in an ice bath for 20 minutes.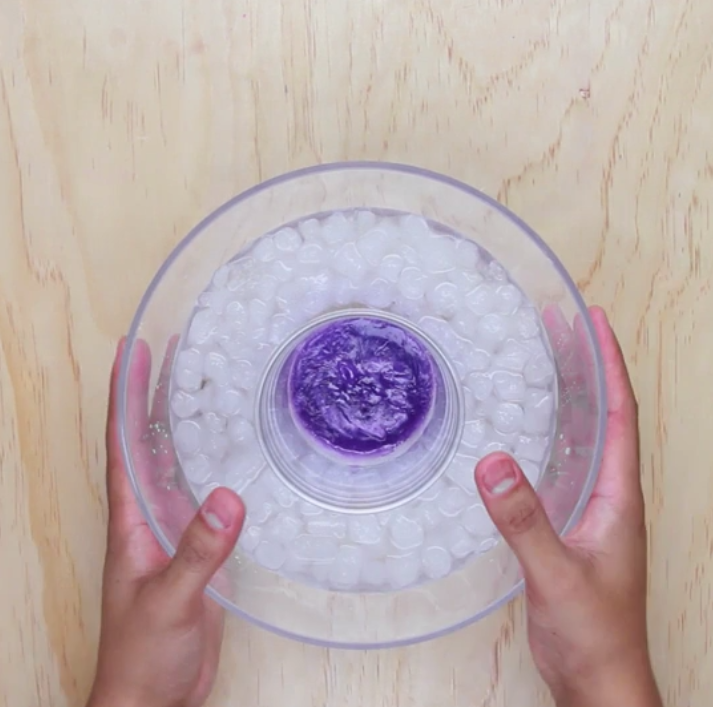 8.
How lovely!