As you can imagine, Knicks fans wanted AT LEAST a top 3 pick.
This is how Knicks General Manager Steve Mills reacted to the news.
And then twitter reacted accordingly.
The MJ Crying meme was sure to make several appearances throughout the night.
And of course, Knicks Twitter were sure to voice their frustrations.
Some pretended that everything was ok.
Naturally, the Daily News had their fun.
But that's not all that happened! The Lakers got the #2 pick!
And boy did fans have fun with that...
Lakers fans went berserk.
But while twitter was burning, Kobe Bryant was unbothered watching Dancing With The Stars.
He did, however, provide us with this golden nugget.
But the most important item of the night: The Minnesota Timberwolves got the #1 pick.
Can't wait for the actual draft on June 25 for all hell to break loose!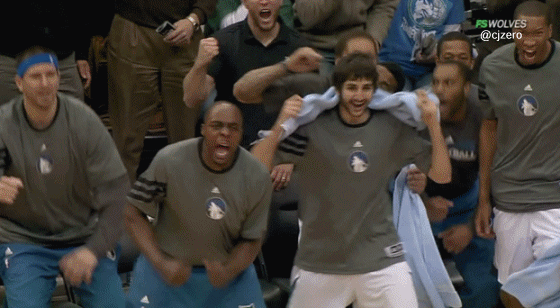 Looks like there are no comments yet.
Be the first to comment!