This is David Beckham.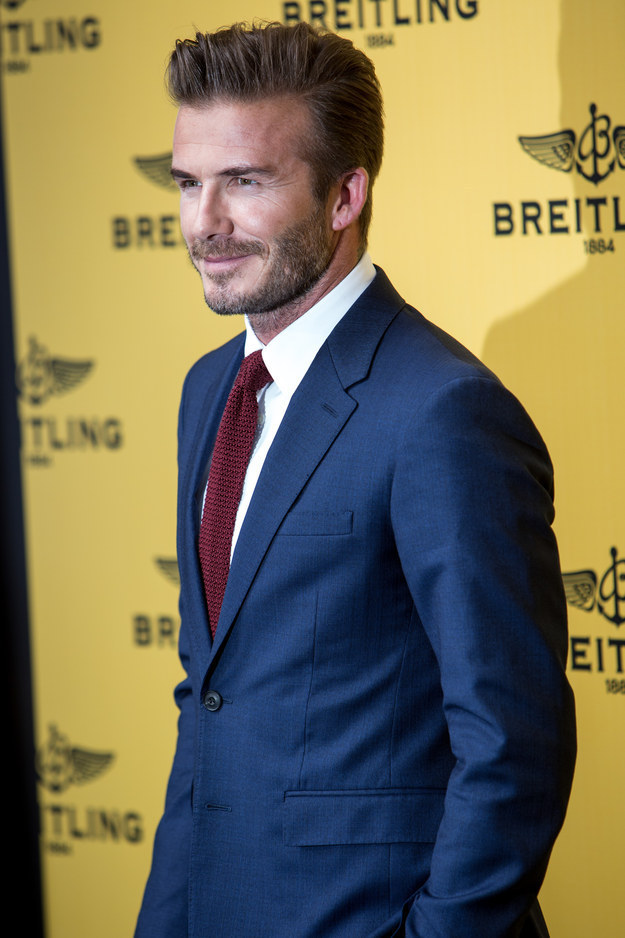 And this is David Beckham with his posh wife Victoria.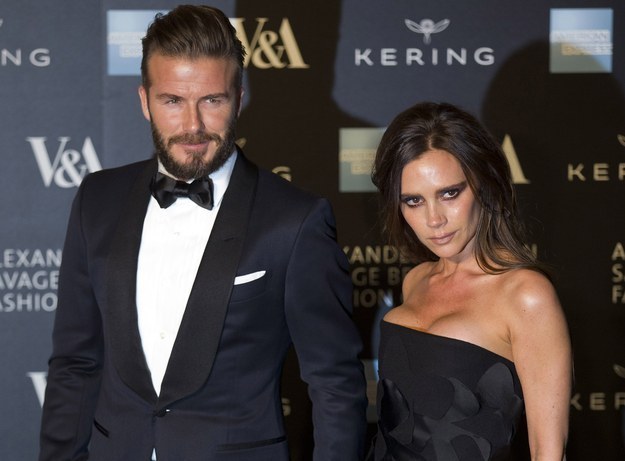 Together they have four genetically blessed children.
Beckham does normal dad stuff, like take selfies with his kids at NYFW, while sitting next to Anna Freakin' Wintour.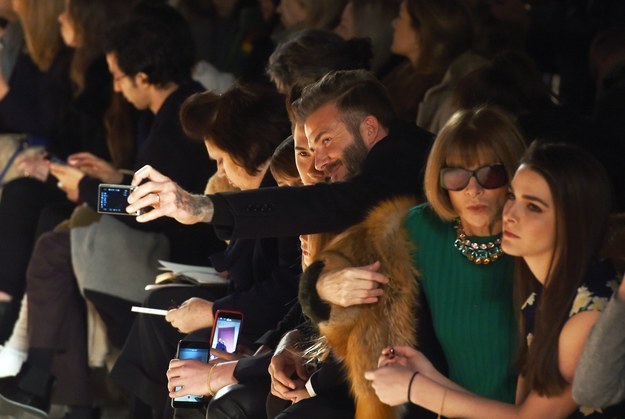 Like all good dads, he finds good opportunities to embarrass his children.
And understands the importance of a good 'ol fashioned sliming.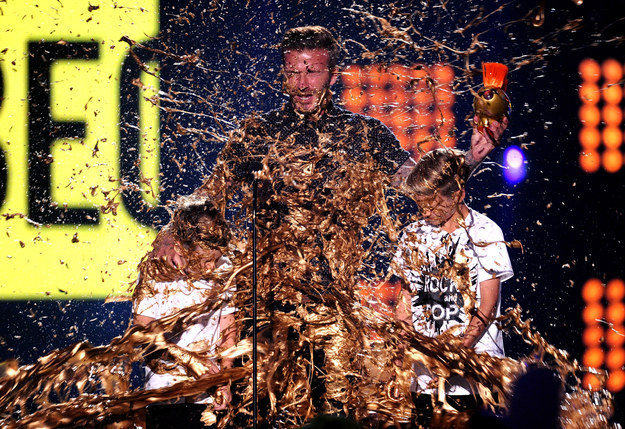 He shares his love of soccer with his children.
And takes his sons to watch their idol Messi play in the World Cup.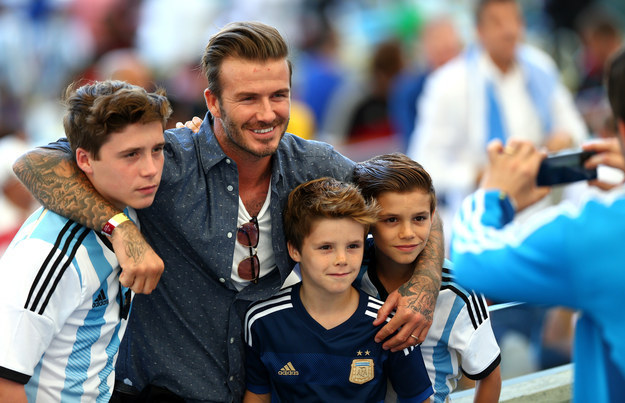 As well as to Lakers games!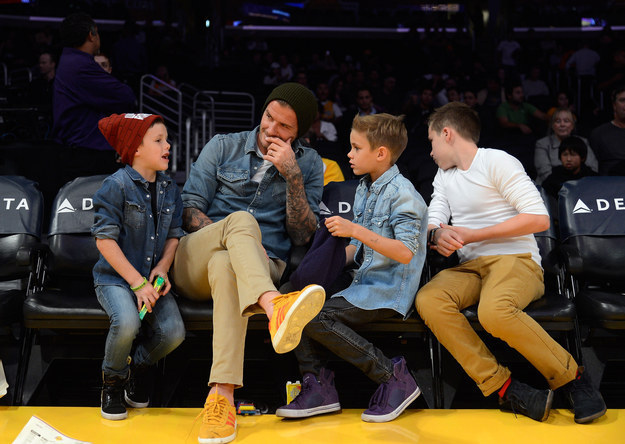 He cheered for son Romeo when he competed in the London Junior Marathon.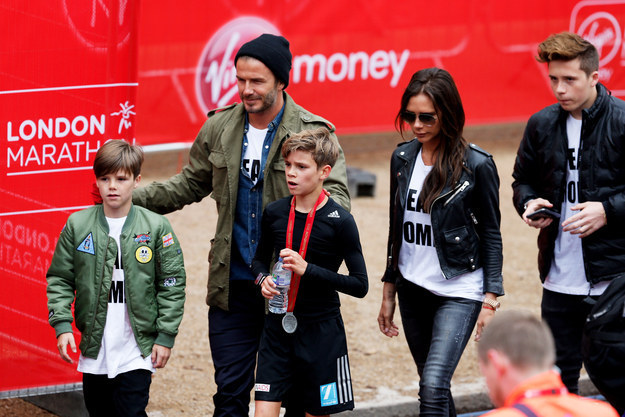 And sat front row & center when his kick-ass wife SLAYED all of Fashion Week.
He lets his daughter put makeup on his face, like all good dads should.
And takes great, genuine joy in it.
I mean, y'all.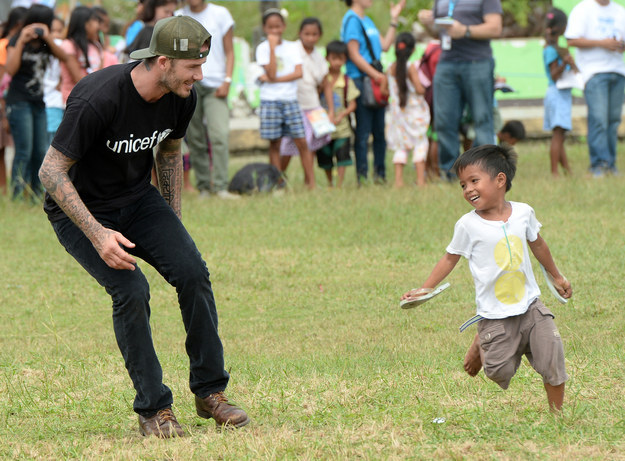 He encourages his children to follow their dreams, whether that be playing soccer... (Like Dad)
As well as all birthdays, because let's be honest, what's more important than that?
Stay slaying Becks. Stay slaying.