Whenever the Carolina Panthers score a touchdown, quarterback Cam Newton will find a kid in the crowd to whom he'll give the ball.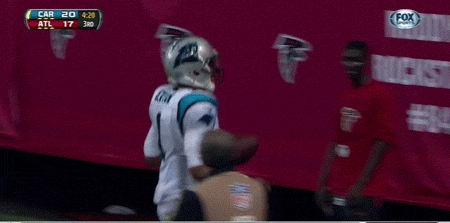 You can literally see the glee on faces in the crowd when Cam Newton starts jogging towards them with a ball.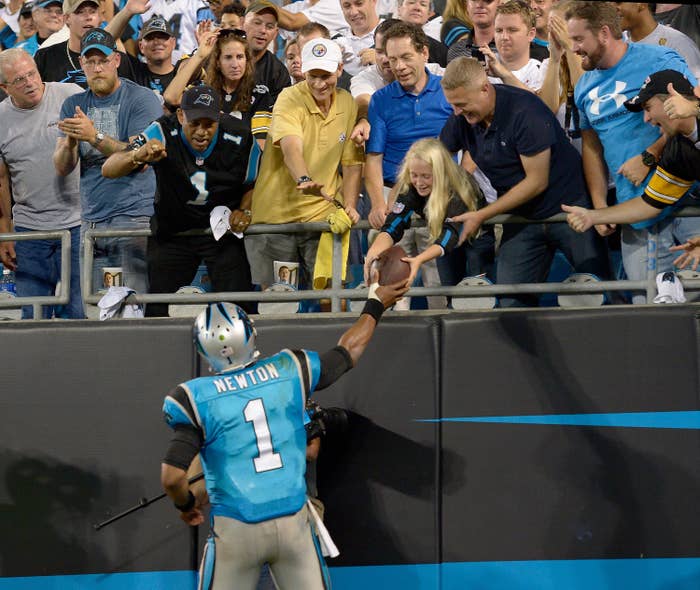 After scoring a TD on Sunday night, Newton wanted to give the ball to a young fan, but Packers linebacker Julius Peppers threw the ball away instead.
Undeterred by the minor roadblock, Newton managed to get the ball back and give it to a young fan in the stands named Colin Toler.
But little did Cam Newton realize, Toler's father died on Sept. 30. According to WSET13, Toler's family friends gifted the young fan with tickets to the Panthers' game Sunday to cheer him up.
After scoring a TD in the second quarter, Toler saw Newton jogging his way. "I was like, Oh gosh, oh gosh,'" Toler told the station. "Am I going to be on the big screen or am I going to be on TV? I was jumping up and down like, 'Yeah!'"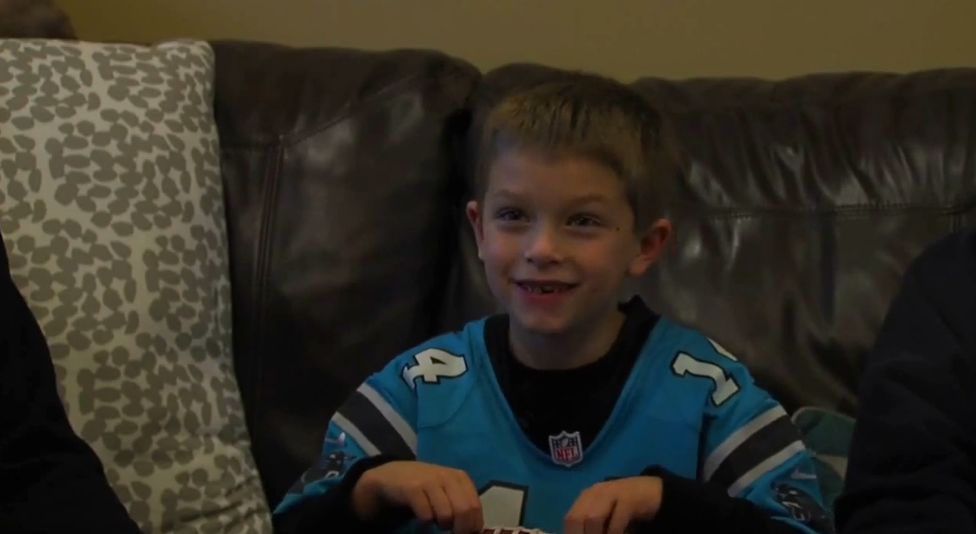 Cam Newton knew nothing of Toler's story, but went out of his way to make a kid's day regardless.