1.
Because he tweets things like this: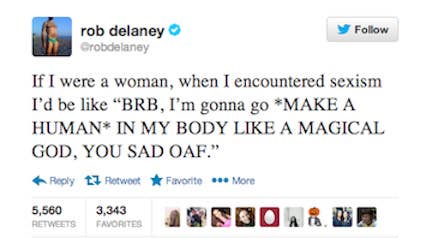 2.
Oh yeah...and this:

3.
Because he is serious man candy.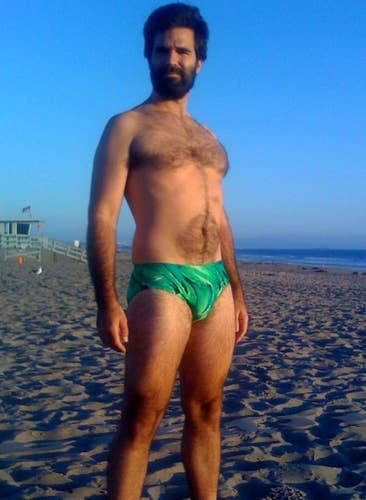 4.
Even Margaret Atwood is smitten!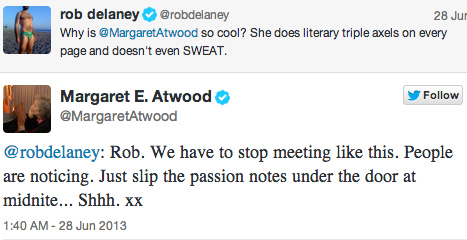 5.
Can you blame her?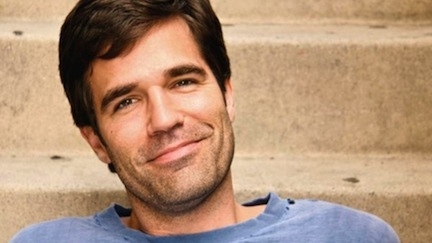 6.
Because he said "Men in their 20s are the worst thing happening on our planet"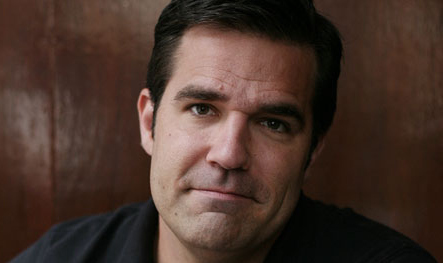 7.
Because he wrote an essay defending a woman's right to choose.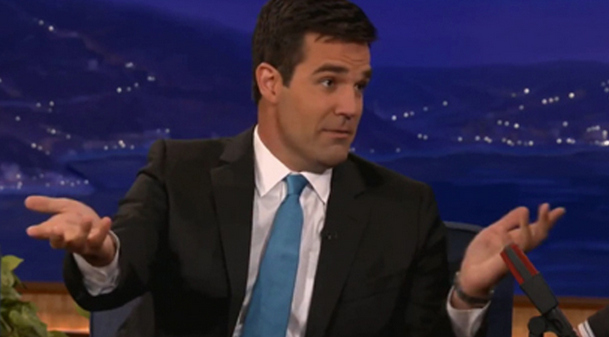 8.
Because he always sees the good in people.
"My wife is a wonderful person, but if we'd planned a trip and my hand got ripped off by an escalator, she'd be like 'Fuck you, put it in a bag and bring it." She would be a terrible nurse, but a very good drill sergeant."
9.
And he's a #1 Dad

10.
Oh yeah...and he can speak to you en français, the language of love.