Katya Leick, a reporter at the Topeka, Kansas, station KSNT, had a bit of trouble while trying to do an on-air report on Tuesday after she was attacked by a swarm of rampaging cicadas.
The cicadas had been napping for 17 years, and were ready to get out and PARTY with Leick. I mean, the last funny movie they saw was There's Something About Mary.
She's not having it, though.
They chill out for a second, processing the news that we finally have a black president. She thinks she's in the clear...
But then they learn that Blockbuster went out of business. They're not happy. How could this happen? WHYYYYYY.
Someone woke up cranky.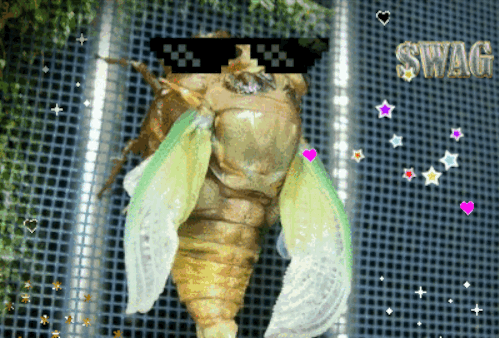 Looks like there are no comments yet.
Be the first to comment!