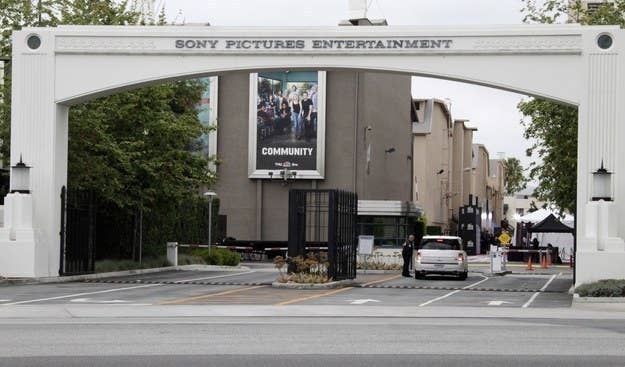 Now, newly leaked emails, published by Defamer, have revealed a mess of drama between producers, directors, and actors, centered around the Steve Jobs movie and rife with trash-talking and ass-kissing.
The emails have reportedly come about due to the group Guardians of Peace, which is demanding Sony's Seth Rogen-James Franco comedy The Interview, which lampoons North Korea, doesn't get released.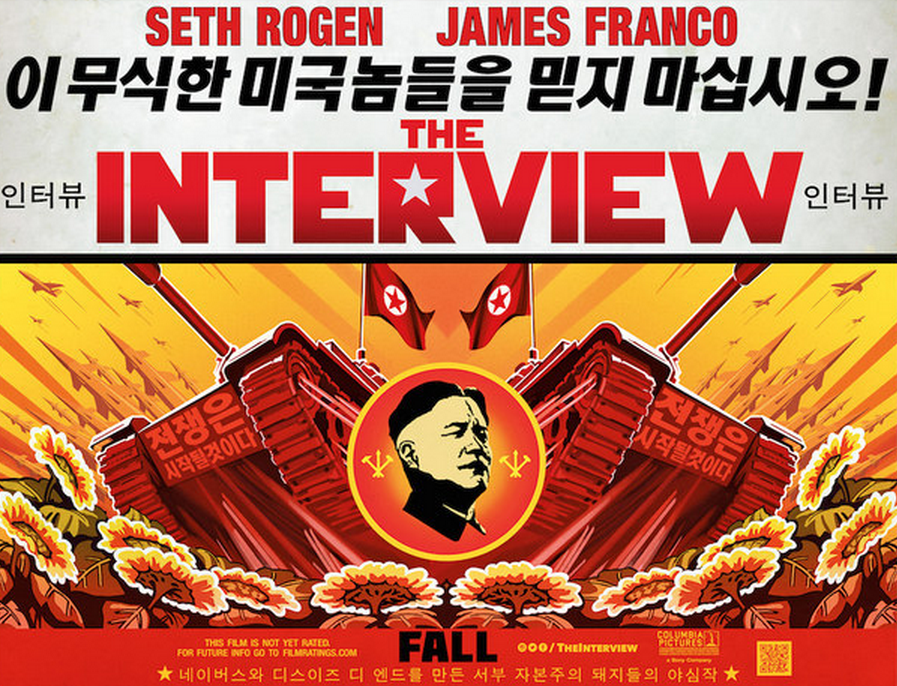 Here, the most notable of the revelations:
Sony tried desperately to make the Aaron Sorkin-penned biopic of Steve Jobs, while Angelina Jolie tried to pull director David Fincher away to direct her in Cleopatra.
The Angie drama is ironic in that the original Cleopatra is infamous as one of the most bloated disappointments in cinema history, inflated by the demands of its star, Elizabeth Taylor.
Producer Scott Rudin heavily opposed this move, and said of Jolie:
There is no movie of Cleopatra to be made (and how that is a bad thing given the insanity and rampaging ego of this woman and the cost of the movie is beyond me).
Rudin also tells Sony Pictures Co-Chair Amy Pascal: "YOU BETTER SHUT ANGIE DOWN BEFORE SHE MAKES IT VERY HARD FOR DAVID TO DO JOBS."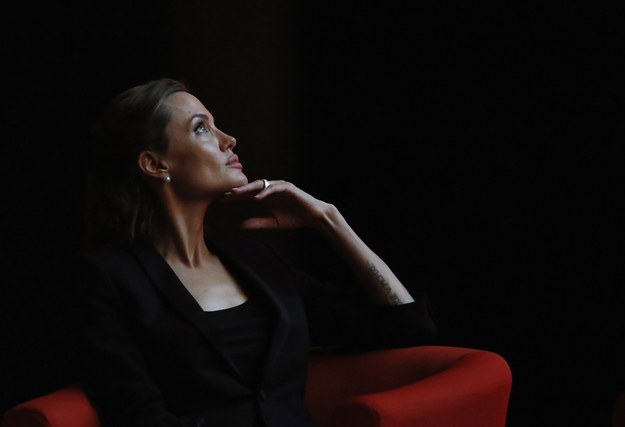 Another caustic email from Rudin to Pascal vilifies Jolie in an attempt to shut down the Cleopatra conversation for good:
I'm not remotely interested in presiding over a $180m ego bath that we both know will be the career-defining debacle for us both. I'm not destroying my career over a minimally talented spoiled brat who thought nothing of shoving this off her plate for eighteen months so she could go direct a movie [Unbroken] ... She's a camp event and a celebrity and that's all and the last thing anybody needs is to make a giant bomb with her that any fool could see coming. We will end up being the laughing stock of our industry and we will deserve it, which is so clearly where this is headed that I cannot believe we are still wasting our time with it.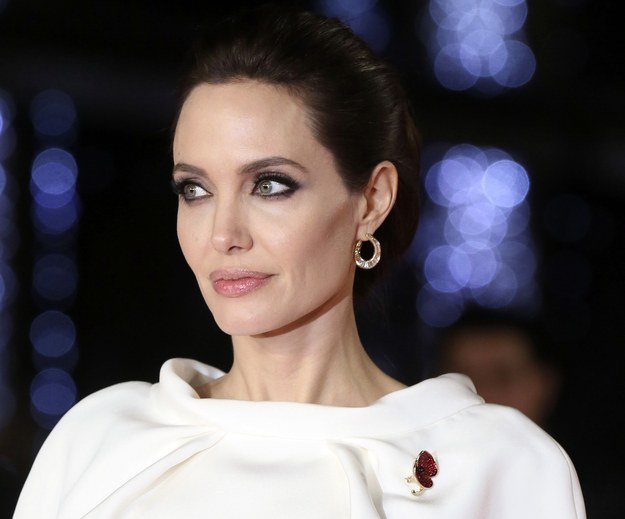 Director David Fincher told Pascal that casting Adam Driver in the Star Wars reboot was a "terrible idea."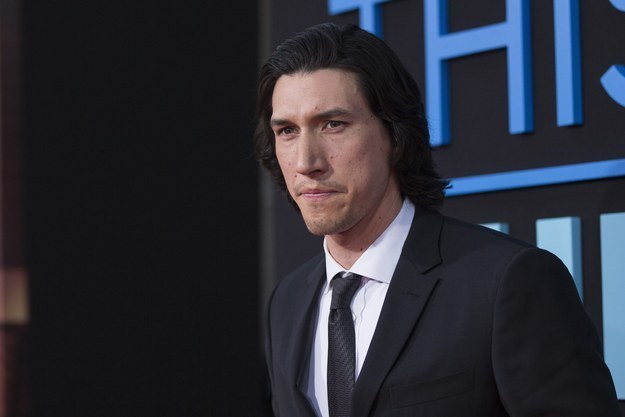 While considering Michael Fassbender for the Jobs role, Michael DeLuca, president of production at Sony studio Columbia, emailed that the actor's role in Shame "just makes you feel bad to have normal-sized male genitalia."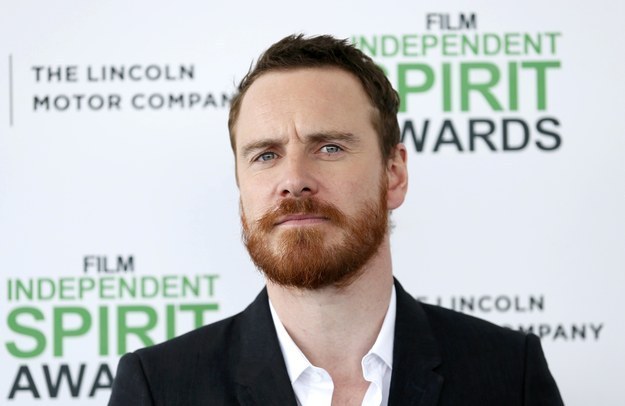 Rudin calls Her and American Hustle producer Megan Ellison, the daughter of billionaire Oracle founder Larry Ellison (who was a friend of Jobs), a "bipolar 28 year old lunatic" and says maybe she would help make Jobs "if she took her meds."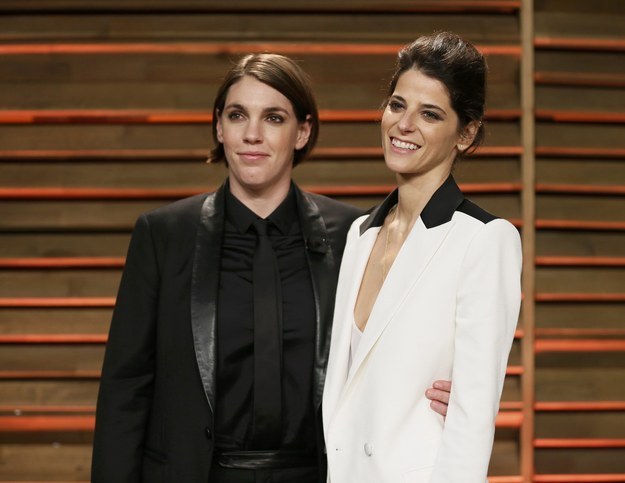 The Wall Street Journal reported that leaked documents also detailed a plan to combine the Jump Street and Men in Black franchises into one film for 2016 or 2017.
The film, which reportedly doesn't have a script yet, would star Jonah Hill and Channing Tatum interacting with the Men in Black universe. Prior Men in Black stars Will Smith and Tommy Lee Jones were not expected to be included prominently in the film.
Previous directors Phil Lord and Chris Miller were said to be producing the movie and possibly directing it.
Jonah Hill emailed Pascal, saying, "jump street merging with mib i think that's clean and rad and powerful."
A rep for Miller and Lord told BuzzFeed News they are not commenting on the story.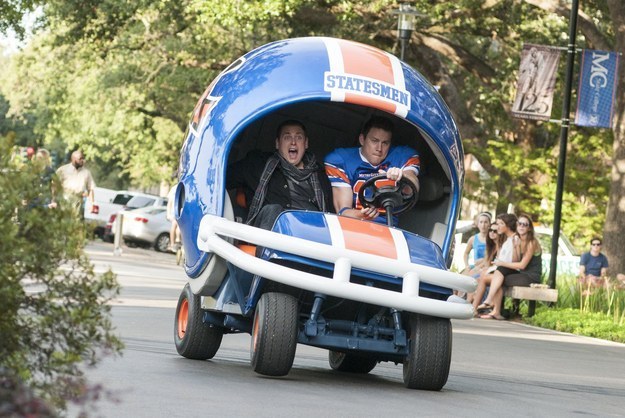 Well-known WME agent Robert Newman sent an email virtually begging Leonardo DiCaprio to star in the Steve Jobs movie, saying, "everyone involved in this production desperately wants to help bring you the Academy award you so richly deserve."
From: Robert Newman

Sent: Sunday, September 21, 2014 1:42 PM

To: DiCaprio Leonardo

Cc: Yorn' 'Rick

Subject:

Dear Leonardo,

I'm writing as I heard last week of the sad news that you may not be doing'Jobs'.

While I am of course biased, I nevertheless want to give you my thoughts with the hope that this somehow stays together.

Certainly on Danny's part, he's long wanted to work with you again, and in the 15 years since "The beach" you have both grown immeasurably in your craft and abilities.

With this text, Danny feels he's found a script that can be as enduring a character study and portrait of our age and times as 'Citizen Kane 'was for a previous generation, from a writer who is the equal of Paddy Chayevsky.

With Scott Rudin, you have a producer who is perhaps the greatest ever at making intelligent, important films in partnership with Sony who, as we've seen with films such as "the social network", "Capt. Phillips"and "Moneyball" ,will spend the necessary marketing and publicity money to get audiences and award attention.

Steve Jobs was a man who came from nothing and nowhere to change the world ,as surely as Thomas Edison did, and and there's no better actor than you with the artistry and talent to help people understand what that must've been like.

Further, the production isn't set in the middle of the jungle, nor require a physical transformation, but will be shot in a city such as San Francisco, allowing you to give your sole creative focus to exploring the richness of the dialogue and character, with your pick of costars.

Just as you must surely feel great pride in helping bring Marty his Oscar on "the departed", everyone involved in this production desperately wants to help bring you the Academy award you so richly deserve.

I remember speaking with you years ago about 'boogie nights', and all you could have done with that wonderful part, and I truly believe this is an opportunity we will look back on with regret if we don't make happen.

Your pal,

Robert

Sent from my iPhone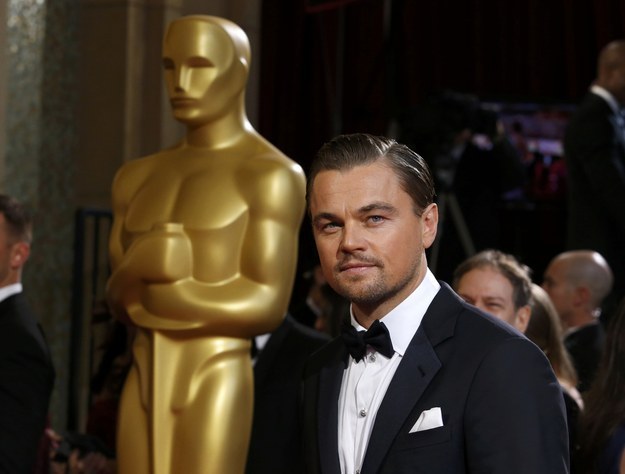 Sony pulled out of Jobs after the process to get it made became too arduous, with Fincher pulling out as director, then Christian Bale quitting.
Rudin sent Pascal a scathing email when it ended:
You've destroyed your relationships with half the town over how you've behaved on this movie, and if you don't think it's true, wait and see... you don't deserve one exhalation of breath on your behalf. You've behaved abominably and it will be a very, very long time before I forget what you did to this movie and what you've put all of us through.
Universal has now picked up the film.
Lack of financing appears to be the cause of death for the Jobs biopic, with Sony executive Doug Belgrad eventually writing to Pascal, "I love the script but I can't do this to the company."
Last weekend, North Korea denied having involvement in the hack, in a statement published by the Korean Central News Agency:
We do not know where in America the SONY Pictures is situated and for what wrongdoings it became the target of the attack nor we feel the need to know about it.