Piggybacking on last year's buzzy black burger gimmick, Burger King in Japan has now designed an angry-looking red burger.
The fast food chain uses tomato powder to achieve the striking color, the Wall Street Journal reported.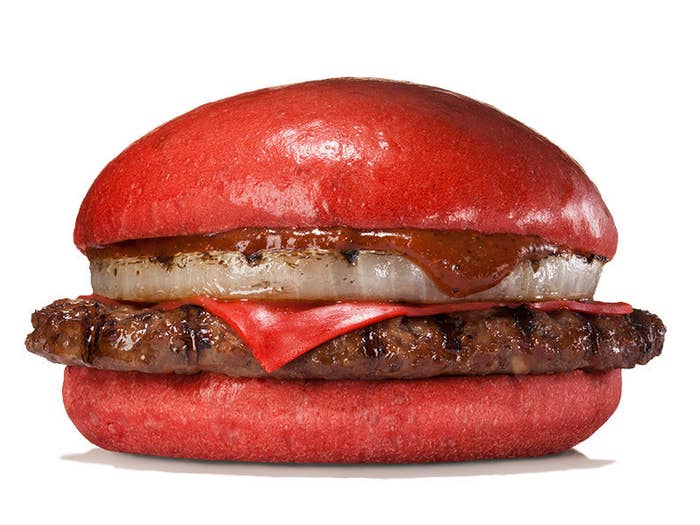 Called the Aka Burger ("aka" meaning "red"), customers can order either the Samurai Beef or the Samurai Chicken, which are both built with red buns and red cheese and are available starting July 3.
They also come with a red hot sauce made out of miso paste mixed with Chinese chili bean sauce and red pepper they are calling the "ANGRY" sauce (caps their own).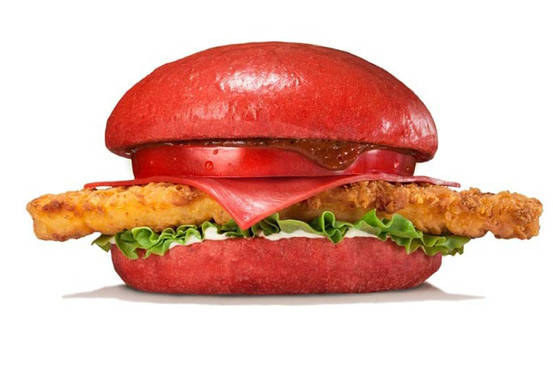 Burger King's black burger, released last fall, was made with bamboo charcoal and squid ink, and got disappointed reviews worldwide for looking quite dreary in real life.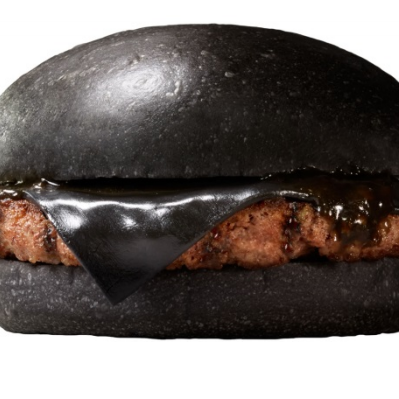 The company claims it has improved the gothic sandwiches, which will still come with black buns, cheese, sauce, and also deep-fried eggplant. Those will be available starting in August.
What's next, Burger King?