A company called PicoBrew wants brewing beer in your home to be as easy and common as brewing coffee.
The Pico, which debuted at the annual Consumer Electronics Show, shortens the beer brewing process from weeks to days.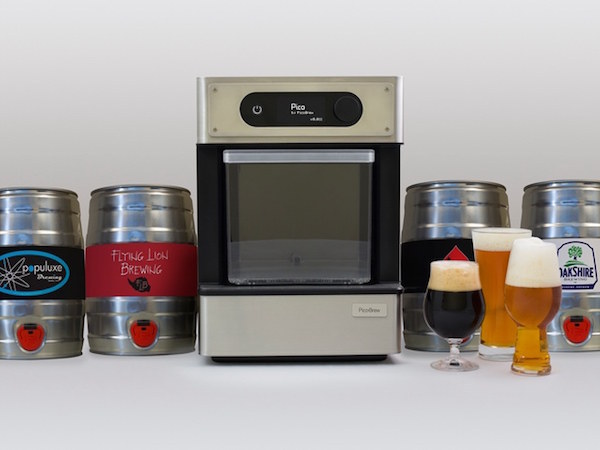 Users can brew 5-liter mini-kegs of beer, using "PicoPaks" filled with the ingredients to make recipes from over 100 craft breweries.
PicoBrew raised over $1.4 million on Kickstarter, and is now letting people pre-order The Pico for $599. The Zymatic, a larger version of The Pico, has already been available for around $2,000.