26 Pictures That Will Make People With Even The Tiniest Bit Of Anxiety Say "Extremely Same"
"My neck, my back, my anxiety atttack"
by
,
26.
Someone get the Unsolved guys on the case.
25.
Every day of my life.
23.
TBH I still do this.
22.
Anxiety is like going on a constant road trip into your own insecurities.
20.
Any Scorpios here? 👀
19.
Take a look around! We're open 24/7.
18.
Here we go again.
17.
Wow that's so sweet of you.
16.
Why am I crying in the club rn?
15.
TIL coffee makes anxiety worse. Probably still going to drink 4 cups a day. 😬
13.
You would be amazed how far my brain can flex.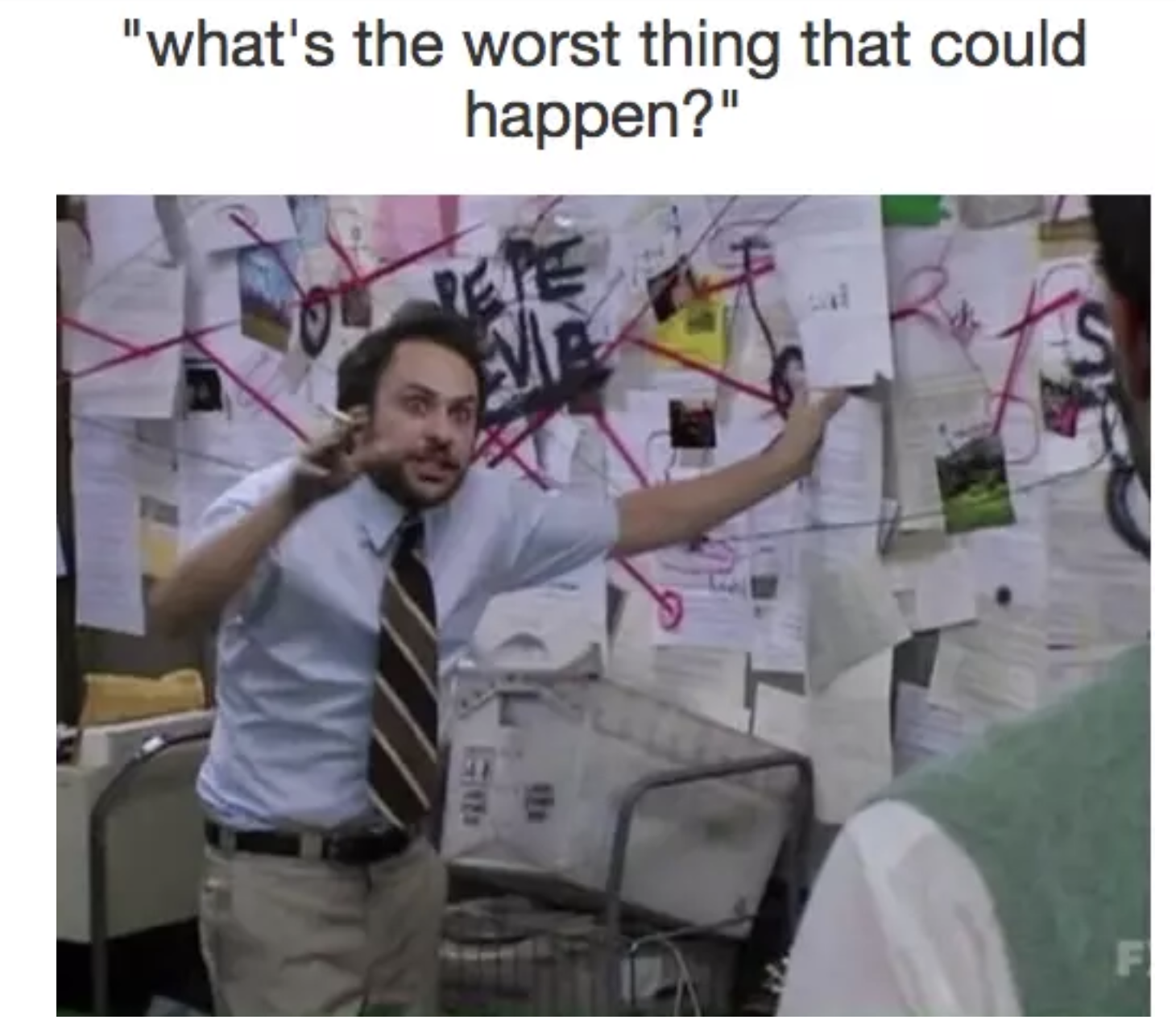 12.
I'm rubber and you're glue, please hold me.
11.
Reads WebMD once.
10.
When is Coachella? I need to know when to spend the week off Instagram.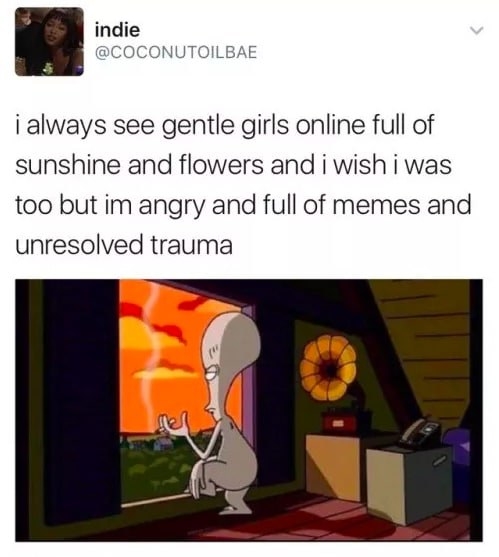 9.
Did I pay for this jacket?
8.
Sometimes talking is hazardous to your health.
7.
This stress-relief tea doesn't seem to be working.
5.
Now seems like a great time for a meltdown.
4.
Does my therapist like me?
2.
So when can I start?
1.
Are you there, God? It's me, anxiety.