If you watched the Rio Olympics during prime time last night — maybe tuning in to catch Usain Bolt do his thing — you probably also saw this guy, Wayde van Niekerk, win gold in the men's 400-meter race.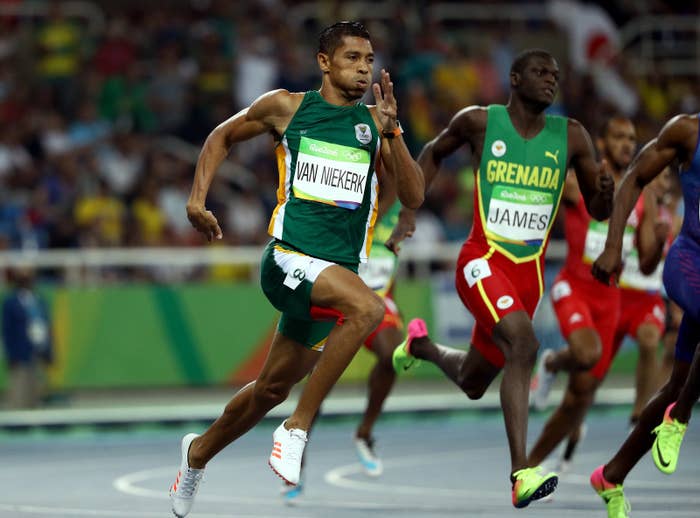 And not JUST win gold, but blow away some extremely fierce competition and obliterate Michael Johnson's 17-year-old world record for the event.
At his first Olympics. While running in the outermost Lane 8 on the track, where you can't see anyone else in the race, and from which no one has ever successfully won Olympic gold in this event. That's...kind of a big deal, y'all.

And maybe you were like, "Who IS this guy, anyway?"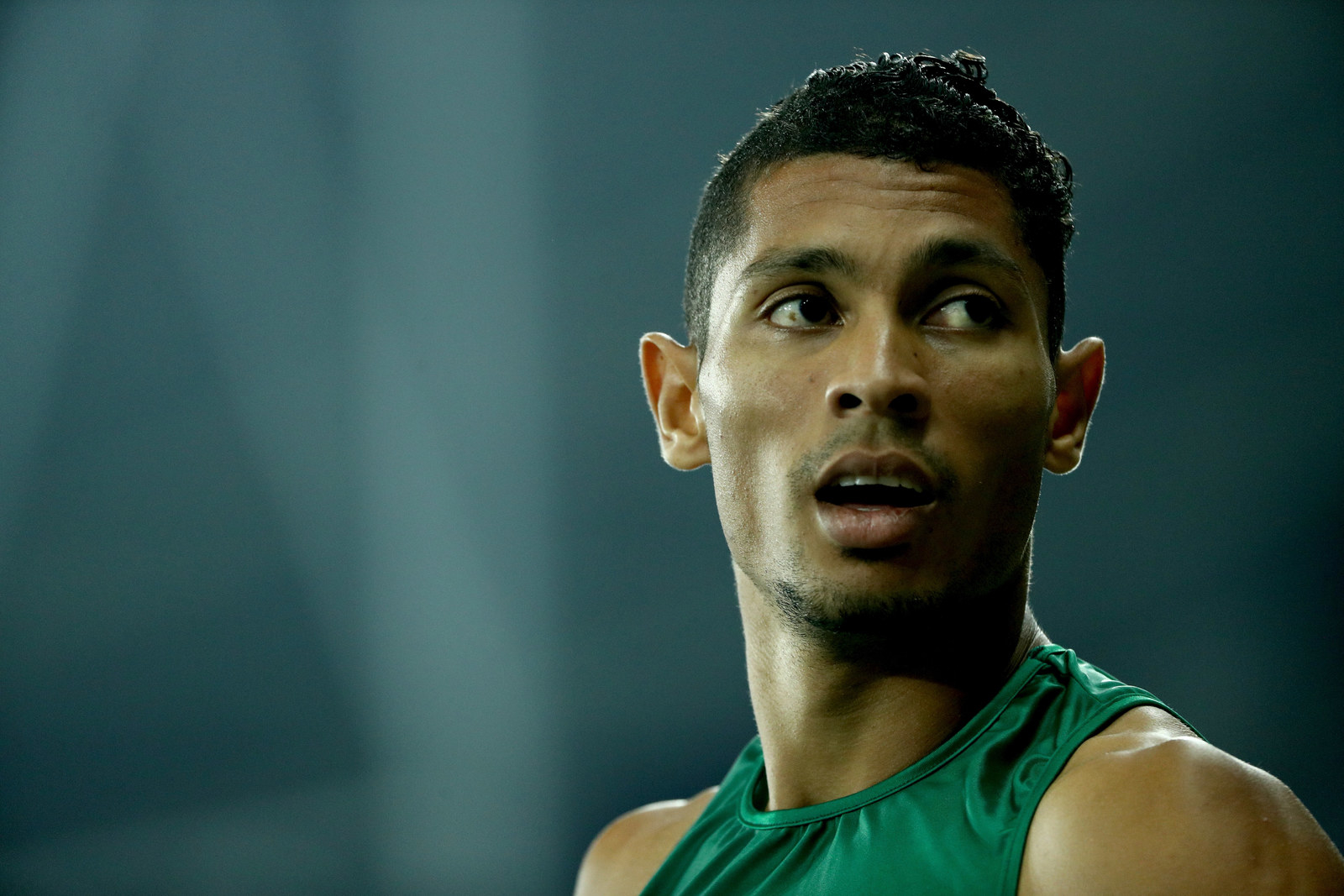 And where did he get those cheekbones?
The answer is a) an extremely fast 24-year-old runner from Cape Town, South Africa, and b) my new hero in life.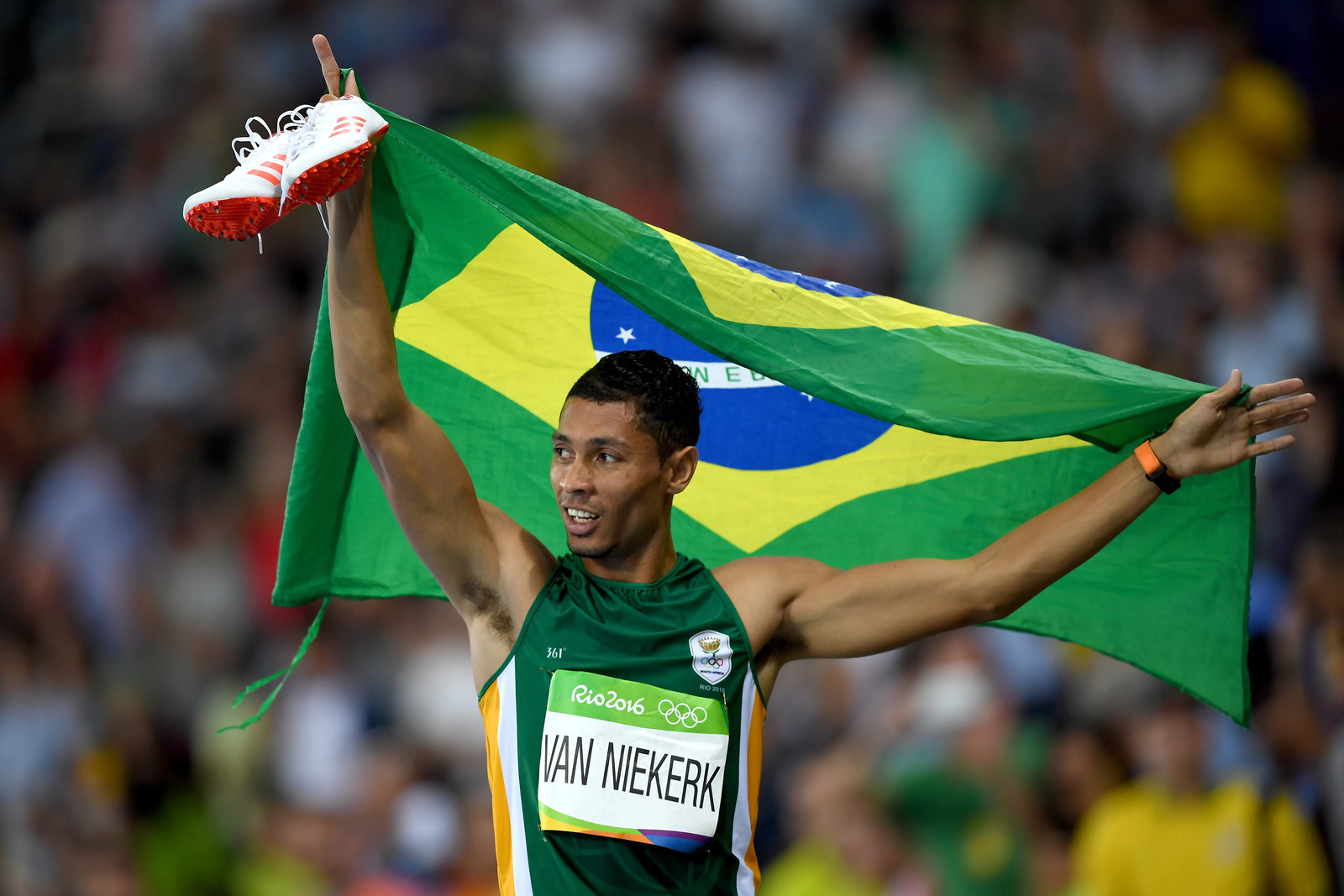 Also maybe, if I play my cards right, c) future husband.

Because Wayde doesn't just have the best bone structure on the track; he also has a story so inspiring it could make a pair of running shoes choke up.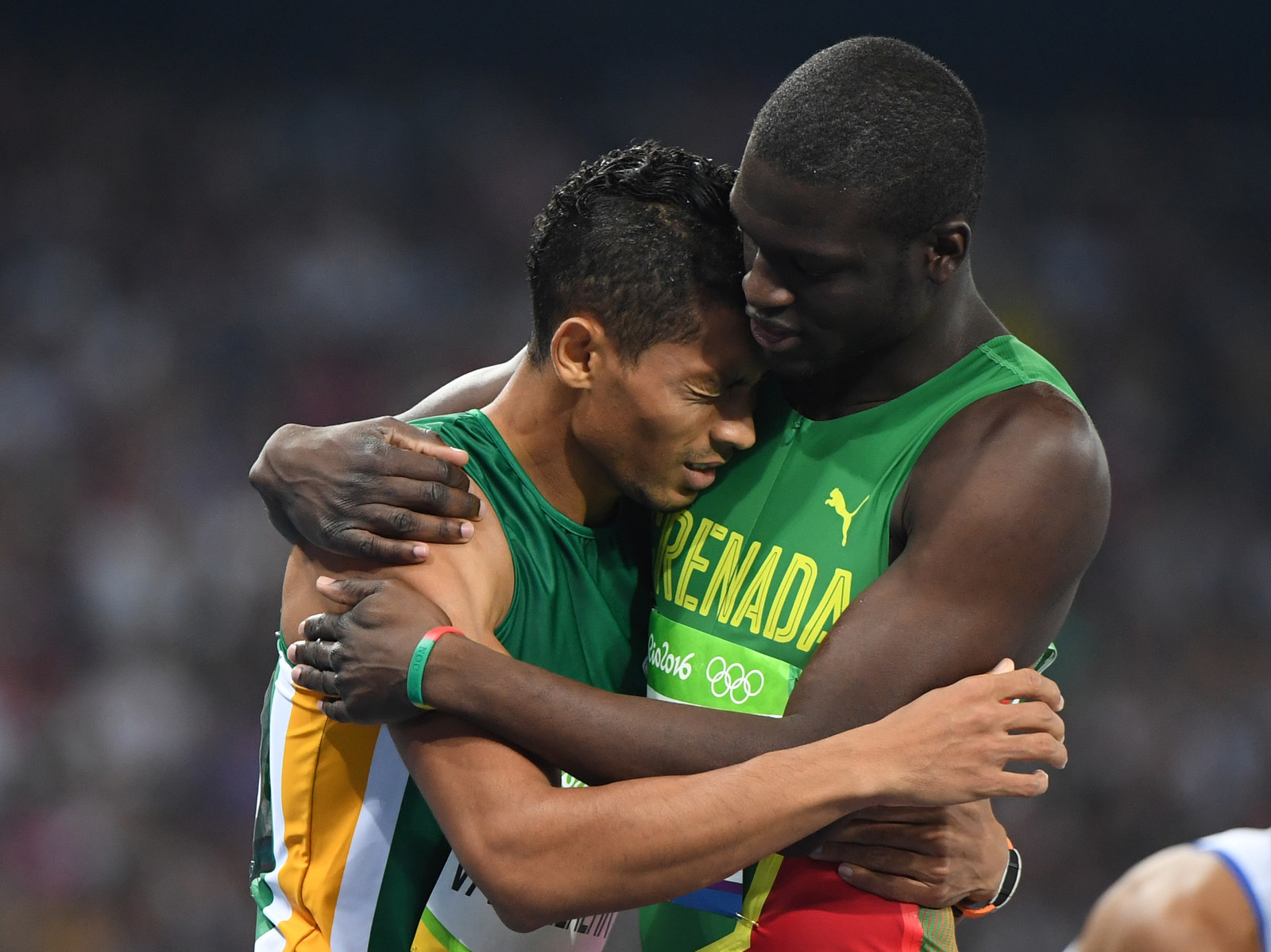 NBC ran a pre-race Feelings segment on van Niekerk before the 400m that did exactly what it was supposed to, i.e. make me bawl like a dang baby when he won.
He wasn't just running for himself, but for his trainer, an amazing 74-year-old woman named Ans Botha.
Botha runs the track program, like the total boss she is, at the University of the Free State in Bloemfontein, where van Niekerk was a student.

And for his mom, a former track athlete herself who couldn't compete internationally because of apartheid laws in South Africa.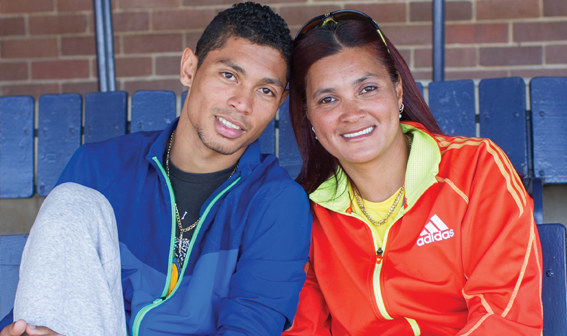 And, you know, for all of South Africa, and the many kinds and colors of people in it. NBD.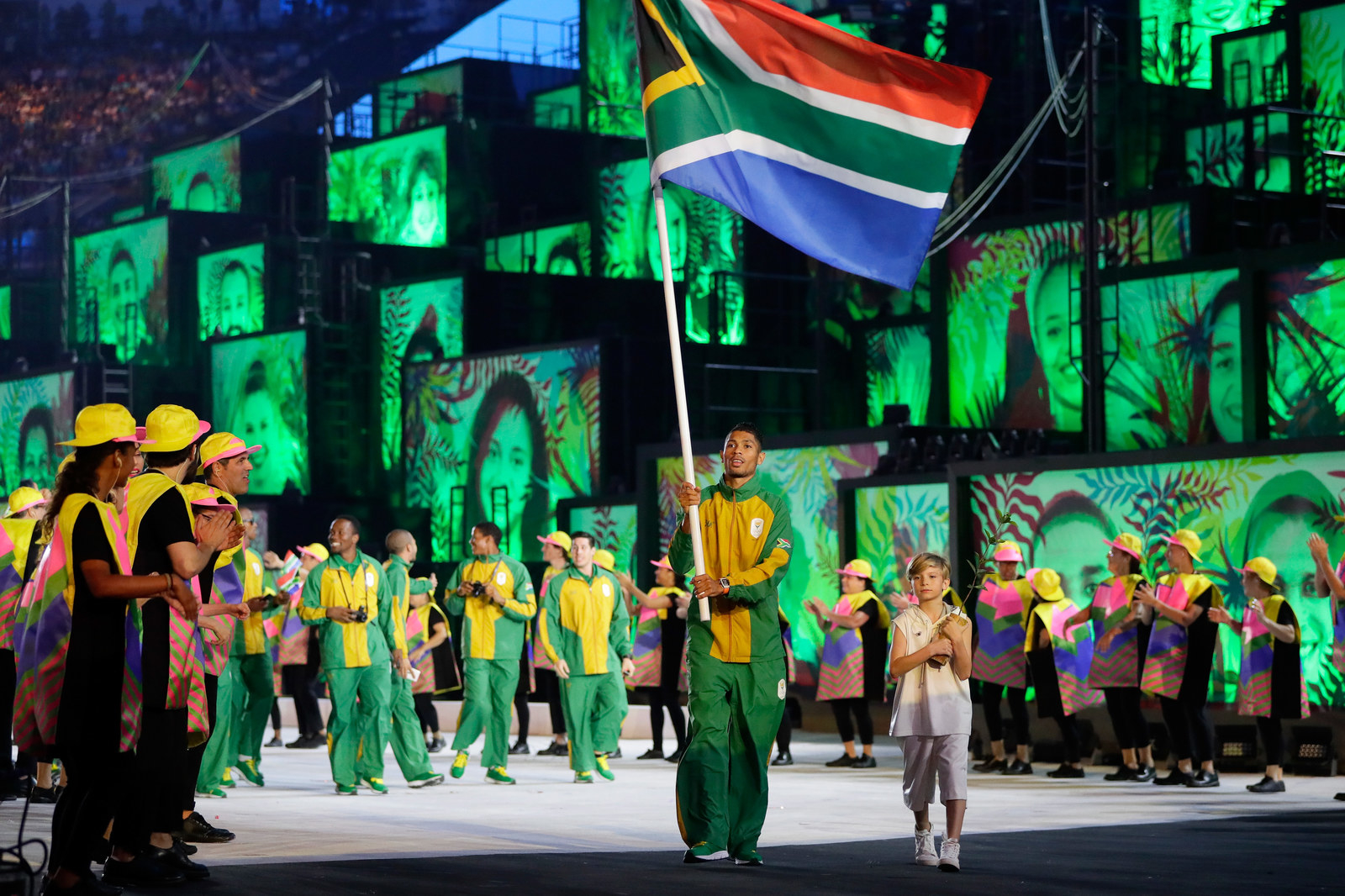 Van Niekerk carried his country's flag during the opening ceremony, and then won South Africa's first gold of the Rio games. After winning he said, "I have dreamed of this since I was a kid."

Anyway, his coach's reaction when he won summed up my own feelings exactly. This stuff is why the Olympics are worth watching.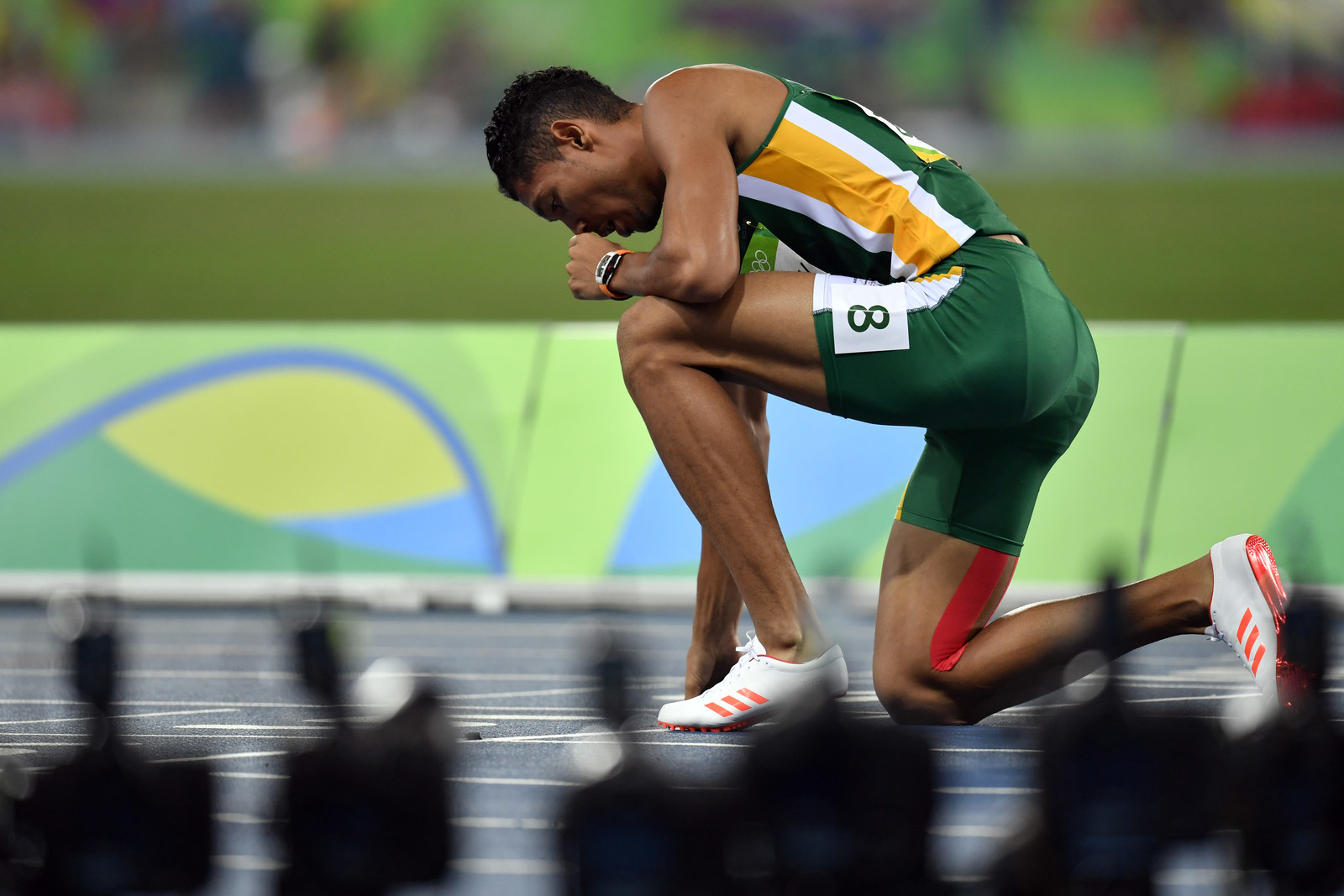 And you can tune in to see him run for another medal (hopefully) in the 200m final on Thursday.

Sign up for BuzzFeed's Rio Roundup newsletter to get the hottest news each day of the games!
CORRECTION
The University of the Free State's main campus is in Bloemfontein. An earlier version of this post misstated its location. Wayde Van Niekerk's full surname is also now included throughout the piece.