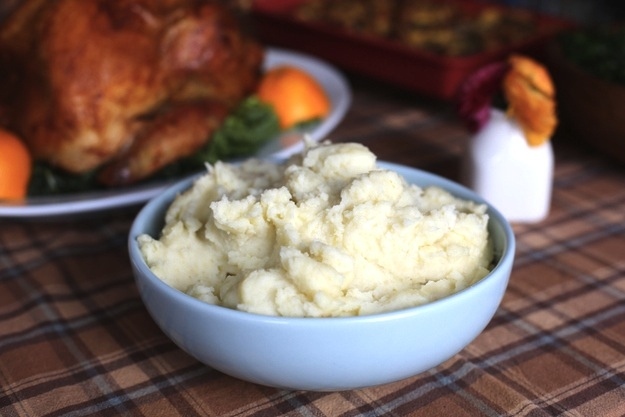 So, mashed potatoes are an important part of any self-respecting Thanksgiving. And making them from scratch is not hard or expensive and is probably your best bet.
BUT. Sometimes things happen. Sometimes you forget the potatoes while they're boiling and end up with a pot of weird tragic potato gruel. Sometimes your puppy eats all the potatoes you bought and then spends the entire day barfing. Sometimes people just like things that come out of a box.
That's why we recruited some lucky BuzzFeed editors to do the dirty work and taste test seven brands of instant mashed potatoes you can easily find at a grocery store to see which one was the most viable solution for a last-minute Thanksgiving fix.
We also threw in some homemade potatoes as a control. They did not win. They tied for third (one tasting note: "meh"). This has led us to question some things about our world view.
Here are the brands we tried*:
365 Instant Mashed Potatoes
Betty Crocker Homestyle Creamy Butter Mashed Potatoes
Betty Crocker Cheddar & Sour Cream Mashed Potatoes
Hungry Jack Mashed Potatoes
Idaho Mashed Potatoes
Idaho Spuds Classic Flakes
Velveeta Cheesy Potatoes
+
Homemade (the control)
*We bought what we could get our hands on at local (NYC) supermarkets. If we missed your absolute favorite brand and you're convinced it was robbed, that's rotten luck and we are deeply, truly sorry.
WINNER: Betty Crocker Homestyle Creamy Butter Mashed Potatoes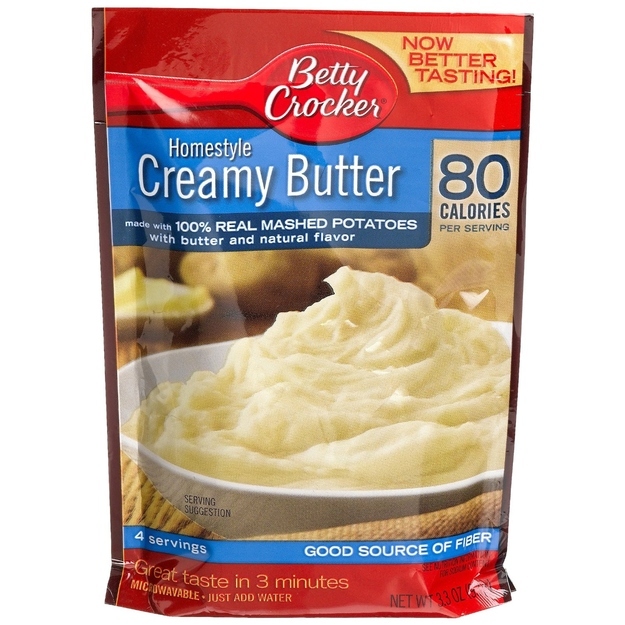 RUNNER UP: Velveeta Cheesy Mashed Potatoes
2ND RUNNER UP: Betty Crocker Cheddar & Sour Cream Mashed Potatoes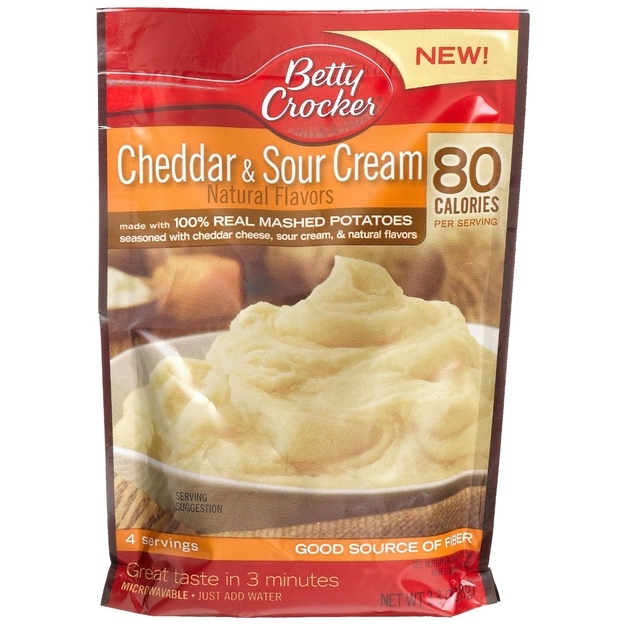 LOSER: 365 Instant Mashed Potatoes