This is Melita and Mike Perrett.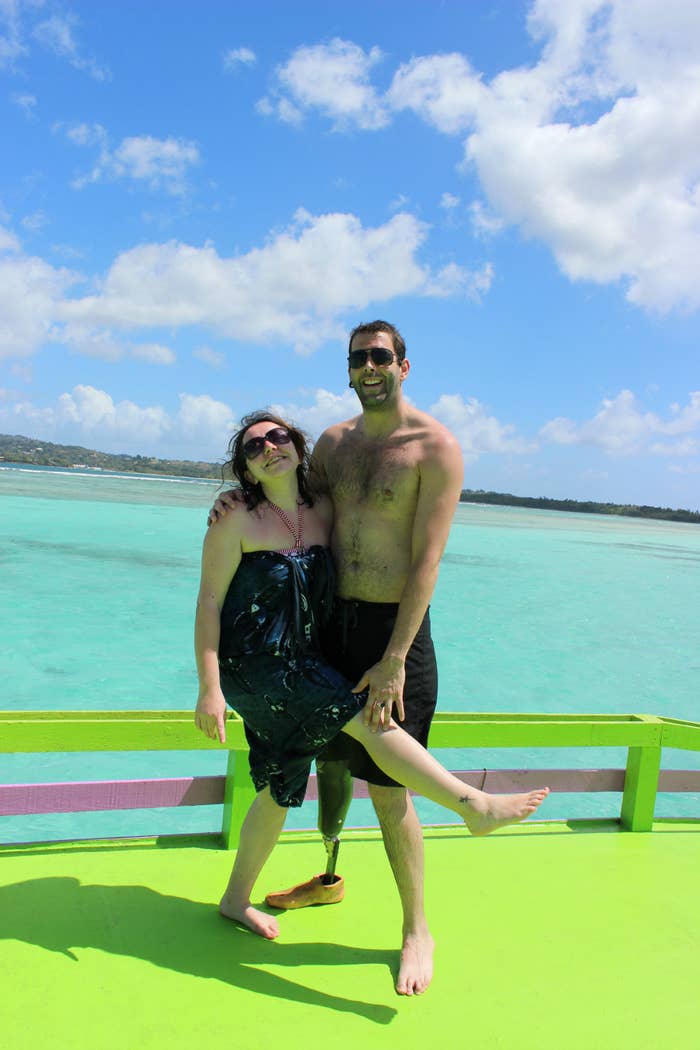 In 2006, a year after the couple met, Mike fell off a mountain while volunteering for an orphanage in India, badly damaging his right leg.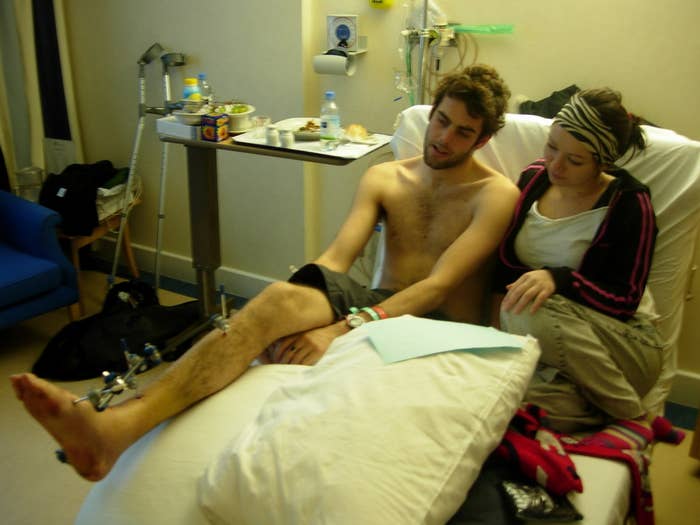 When he was ready to propose to Melita in 2011, Mike decided to have pieces of the bone put into her engagement ring.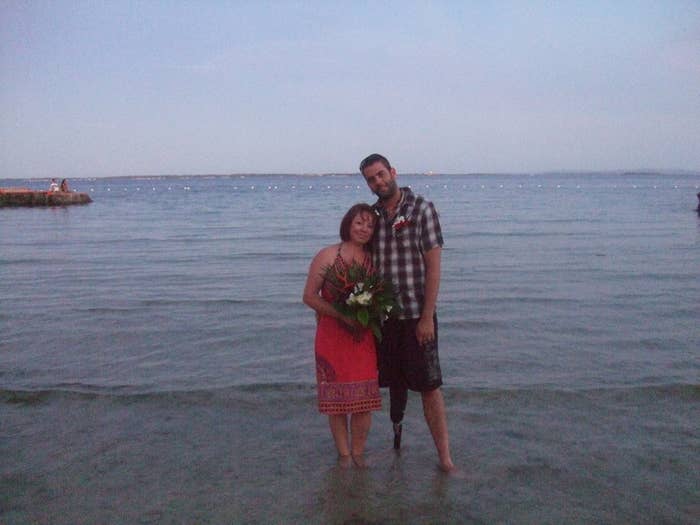 Mike worked with London-based jeweler Ingle & Rhode to create the ring as a surprise for Melita.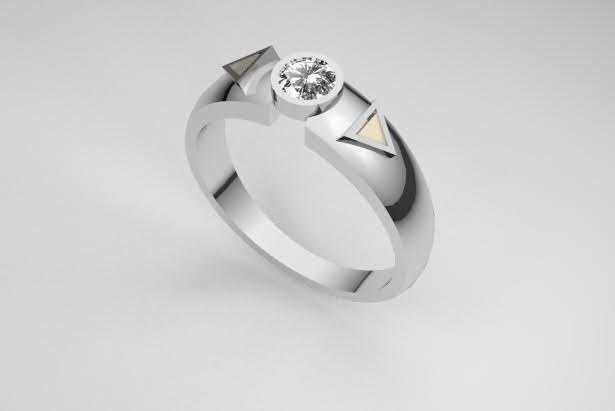 Melita loves her unique engagement ring.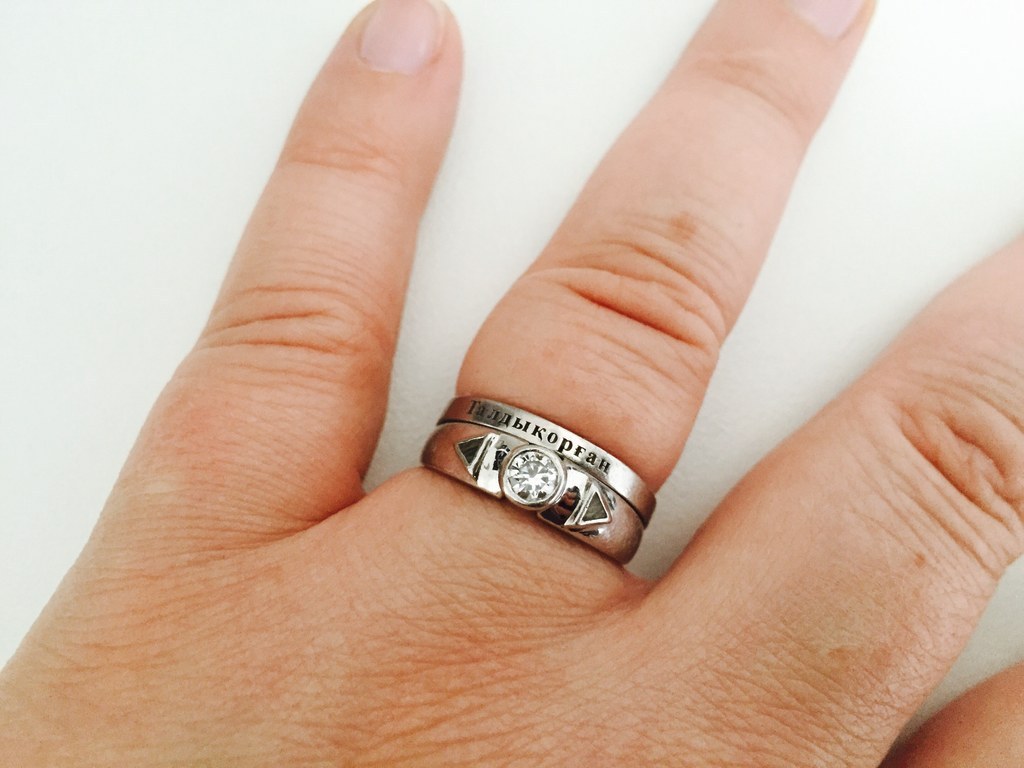 "I guess why it's so special to me," Melita said, "is because I think it shows his bravely coming to terms with something like that so positively... which has to be a good attribute for marriage."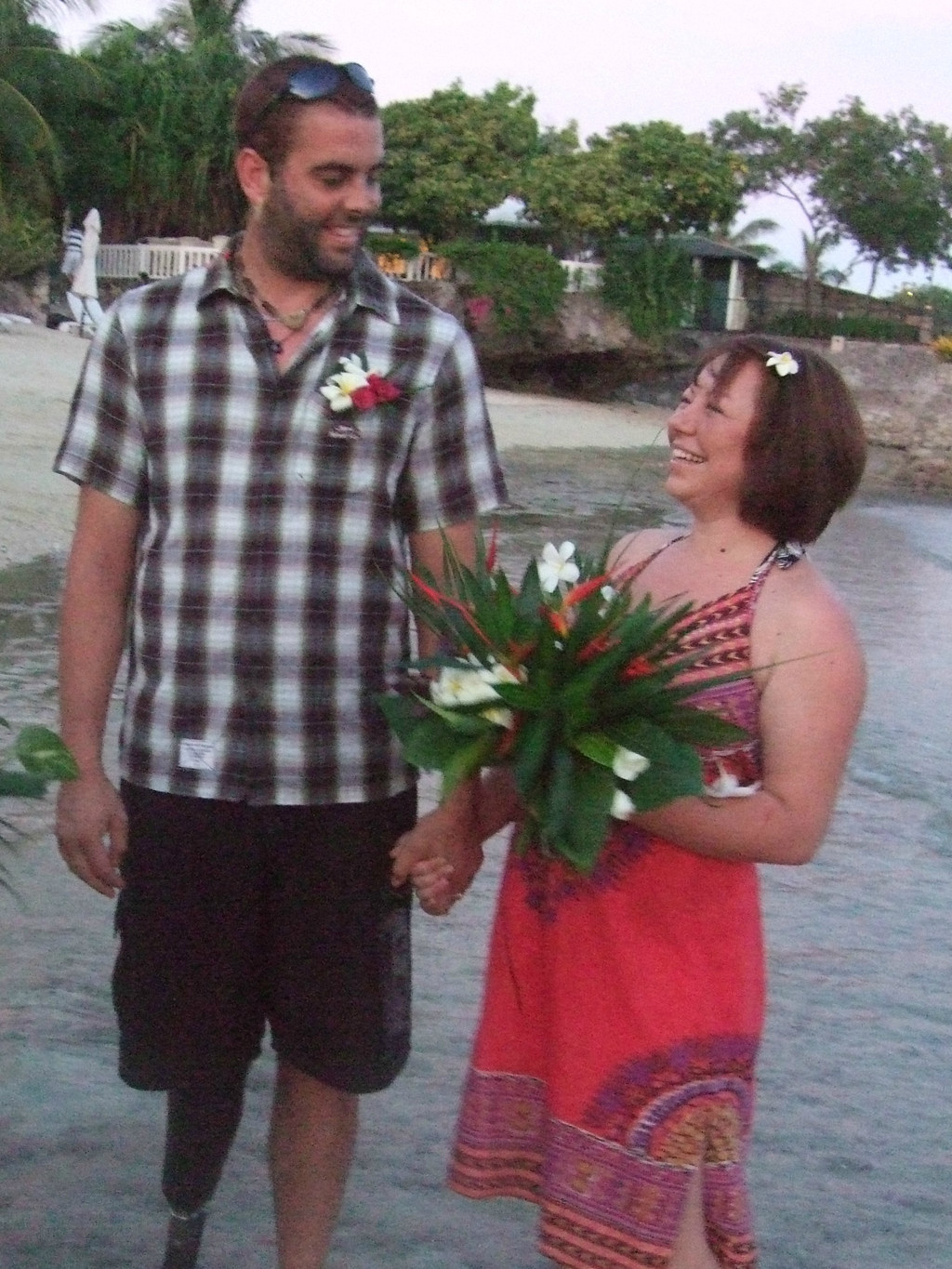 The Guernsey-based couple married in November 2011 on a beach in the Philippines and is currently expecting their second child.