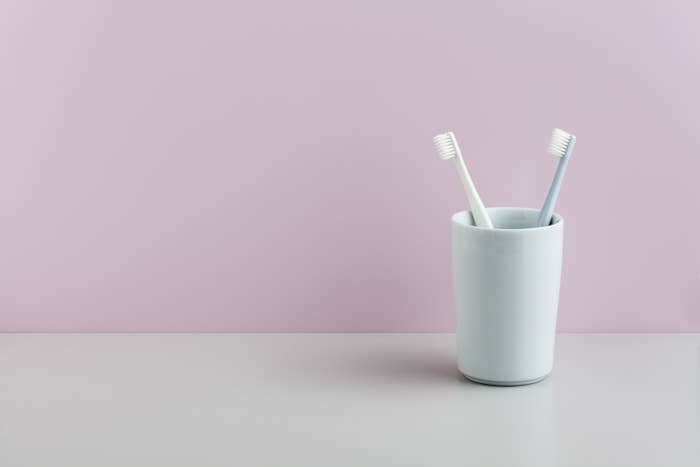 Earlier this year, I got an Invisalign. Unbeknownst to me, when you have an Invisalign, you have to brush your teeth after every meal, snack, or non-water drink. Every single one! Do you know how annoying that is? I find the idea of brushing my teeth twice a day rather affronting — like, I have shit to do!!!! — so having to brush five times a day at minimum (and having to do it at work and in Amtrak train bathrooms) was pretty brutal.
HOWEVER. This fancy jasmine mint toothpaste is making the act of brushing my teeth 1,000 times a day a tiny bit less exhausting.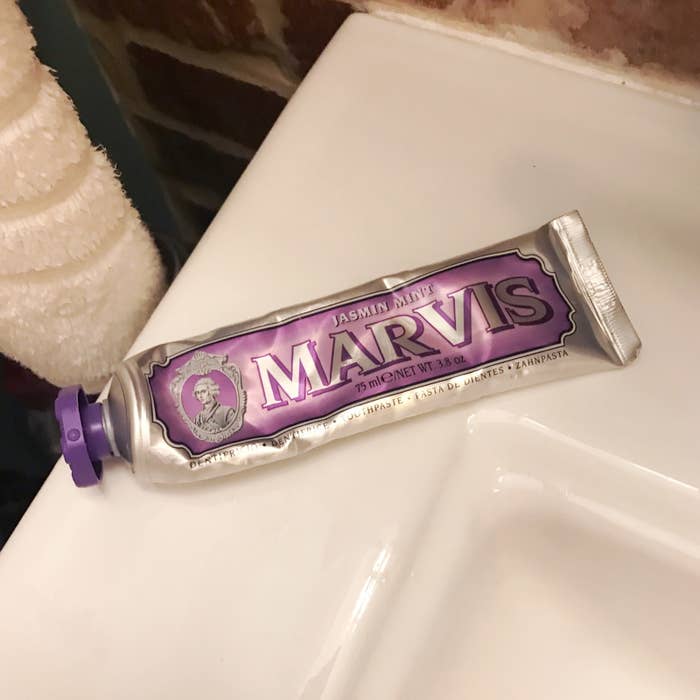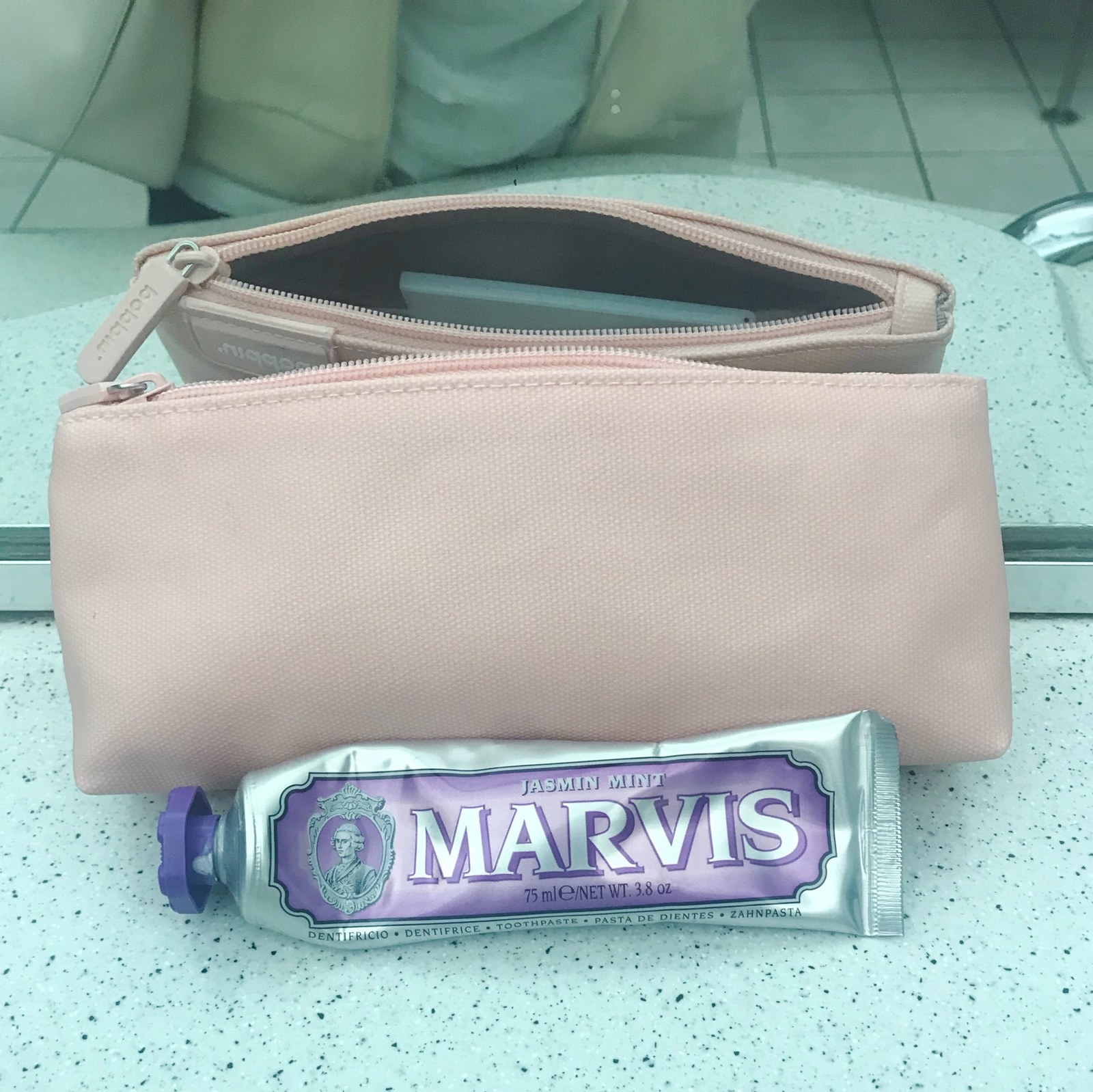 Here are a few promising Amazon reviews:
"Oh... my... gosh. This toothpaste is amazing. I'd literally never heard of it before until a YouTuber I watched mentioned it. I was a bit nervous to try this flavor, but she raved about it. Someone in these reviews described it as 'chocolatey rose' and I couldn't agree more. Sounds weird, but it is SO good. What a nice change from standard mint toothpaste. Will repurchase and try other flavors!" —J. Brazell
I...don't know about this whole "chocolately rose" thing personally but ¯\_(ツ)_/¯.
"Um... so this will change your toothpaste game. It tastes so yummy I don't even mind brushing and I hate that normal gross minty toothpaste flavor. I had been thinking of trying this for a long time and am glad I finally ordered it! There will be no going back for me to the drugstore brand." —lucas repp
And:
"I really enjoy this toothpaste. It leaves my teeth feeling really great. I had never used a toothpaste like this before. I had only used Colgate and Crest, but I am never going back now! My teeth feel super clean, but it is a gentle-feeling toothpaste. It took me some time to get used to the jasmine in this though. I had only ever used strong mint toothpaste, but it is quite nice after you get used to it. I would recommend this product to anyone." —Kimberly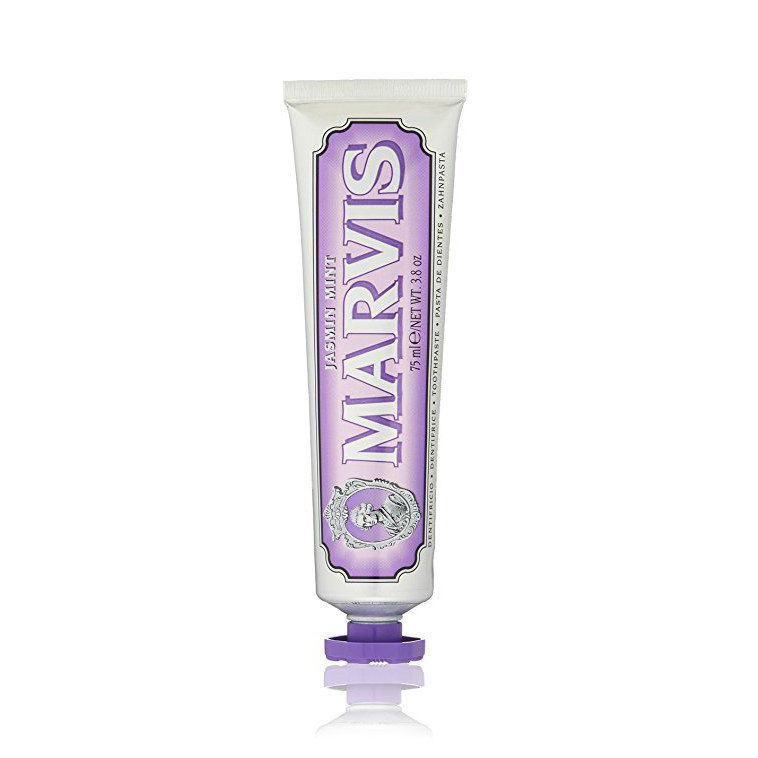 Some reviews in the post have been edited for length and/or clarity.