We hope you love the products we recommend! Just so you know, BuzzFeed may collect a share of sales or other compensation from the links on this page. Oh, and FYI — prices are accurate and items in stock as of time of publication.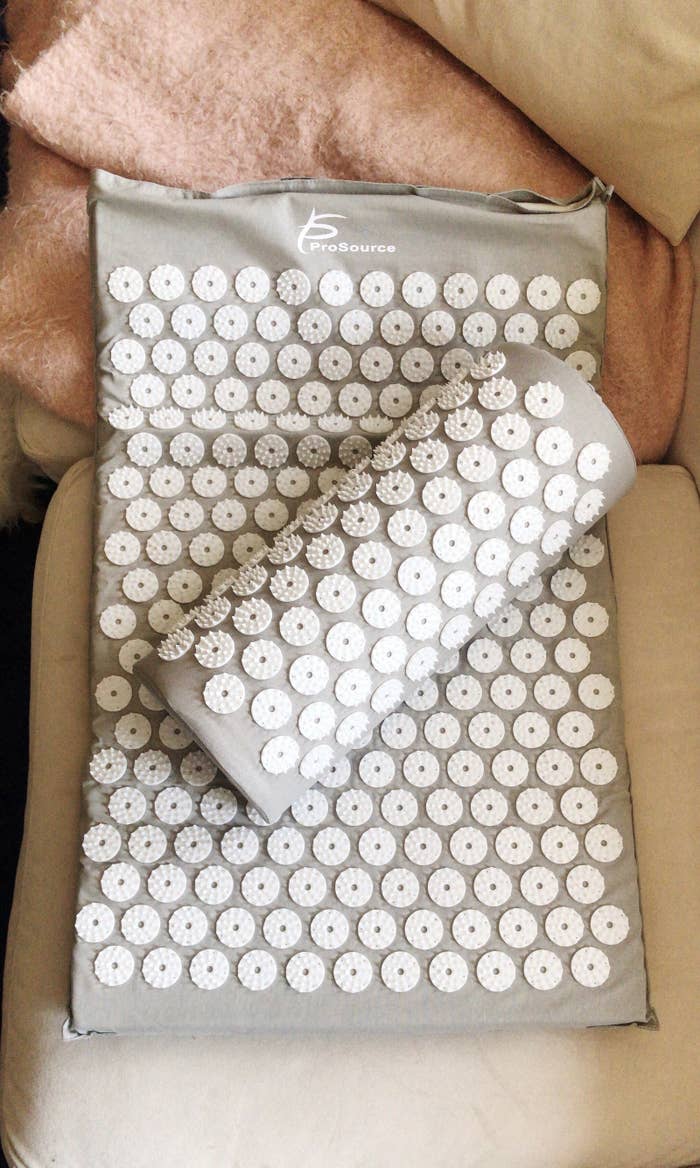 Acupressure follows the same principles as acupuncture does, but with acupressure, needles don't actually enter the skin. Acupressure mats are covered with small disks that have tiny spikes intended to stimulate the body at certain points in order to provide therapeutic benefits, like pain relief and stress relief.
After ordering one, I learned two things: first, that figuring out the ideal way to use it for your body will probably take a little trial and error.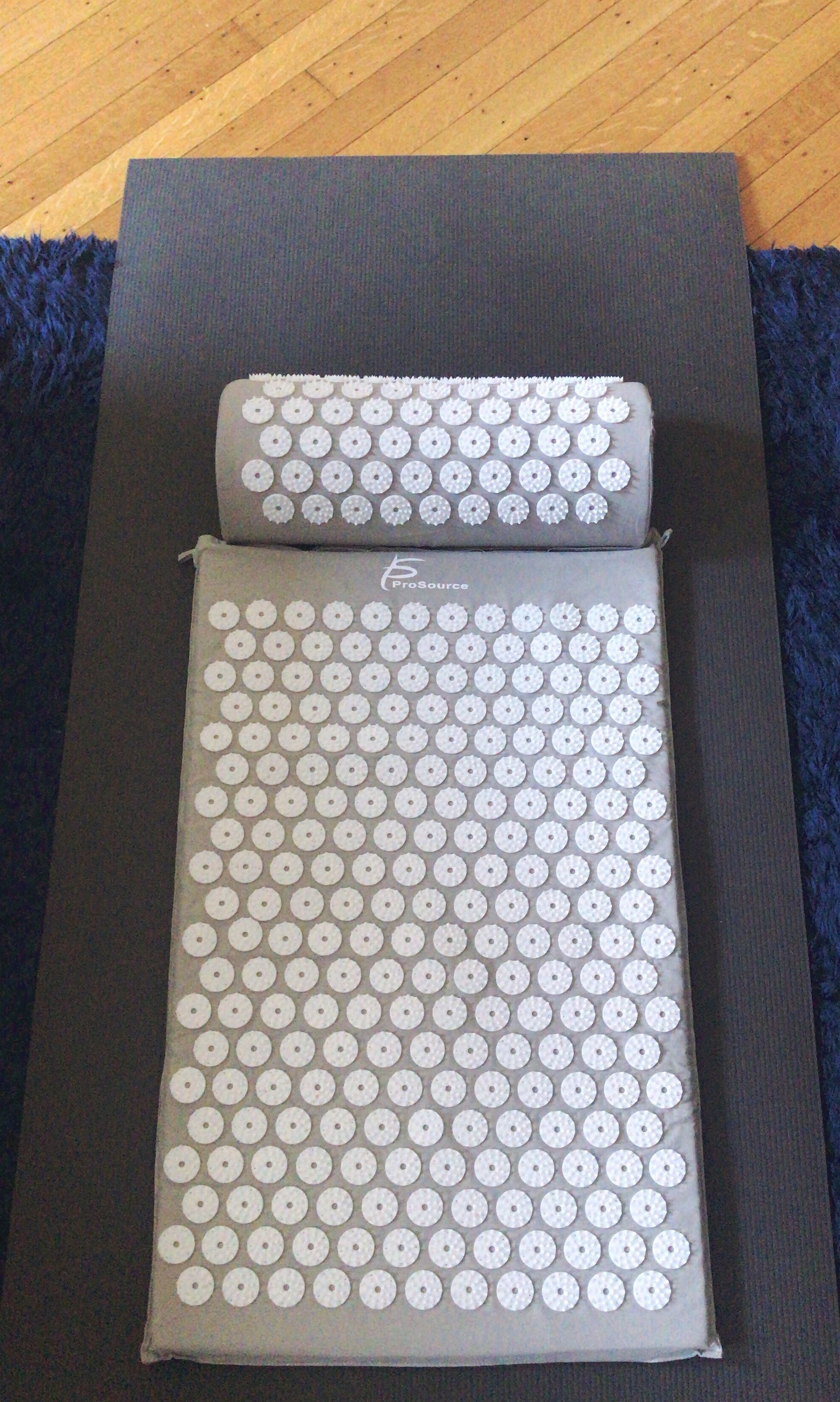 Second: there are multiple ways you can use one.
I assumed you would just lay on it on your back and be done with it, but you can actually use it on multiple parts of your body.
If you're curious about all the different ways you can use an acupressure mat, here's a guide:
Note: I'm wearing clothes in all these photos because this is the internet, but you're probably going to want more skin-to-mat contact when you do this.
Chest and Abdomen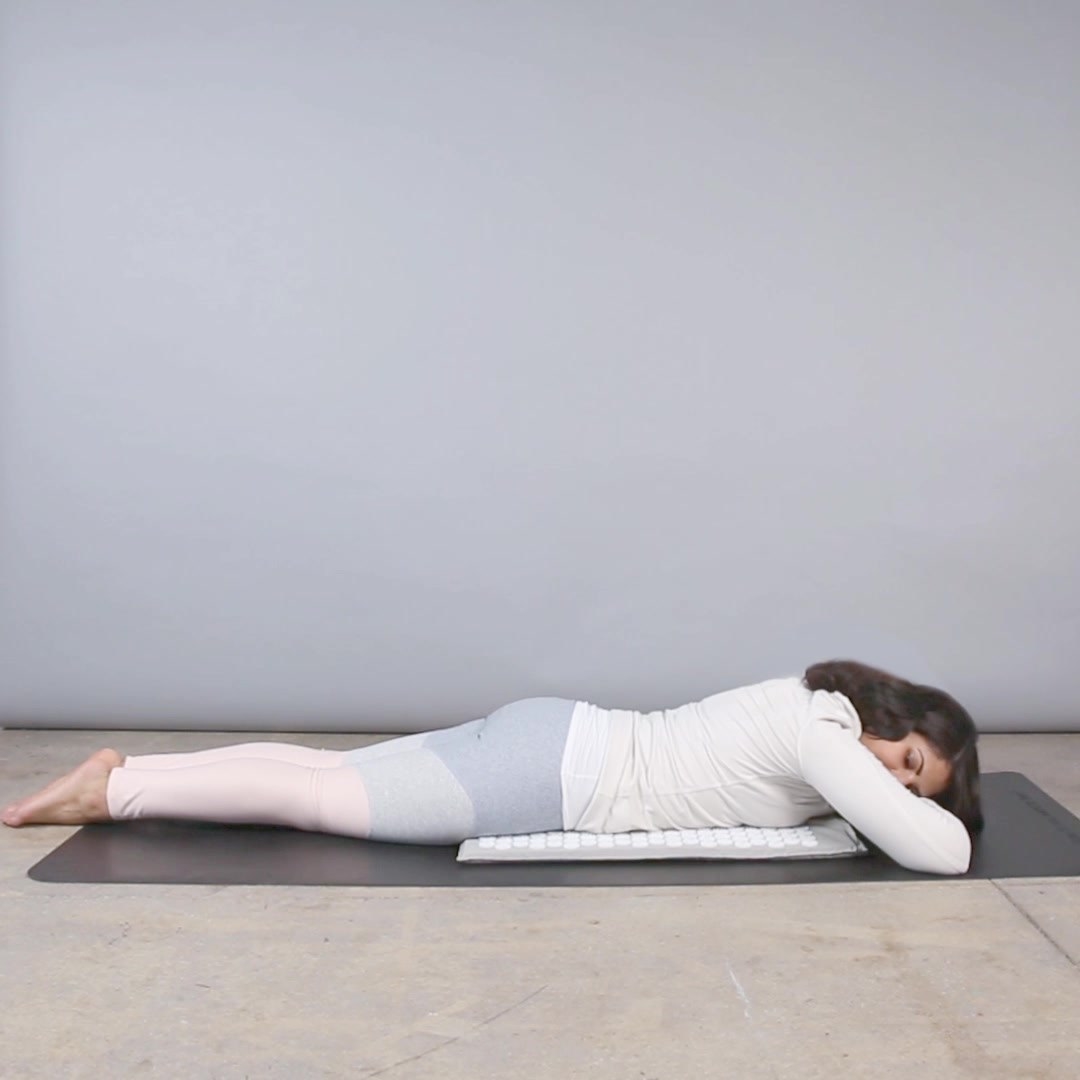 Neck and Back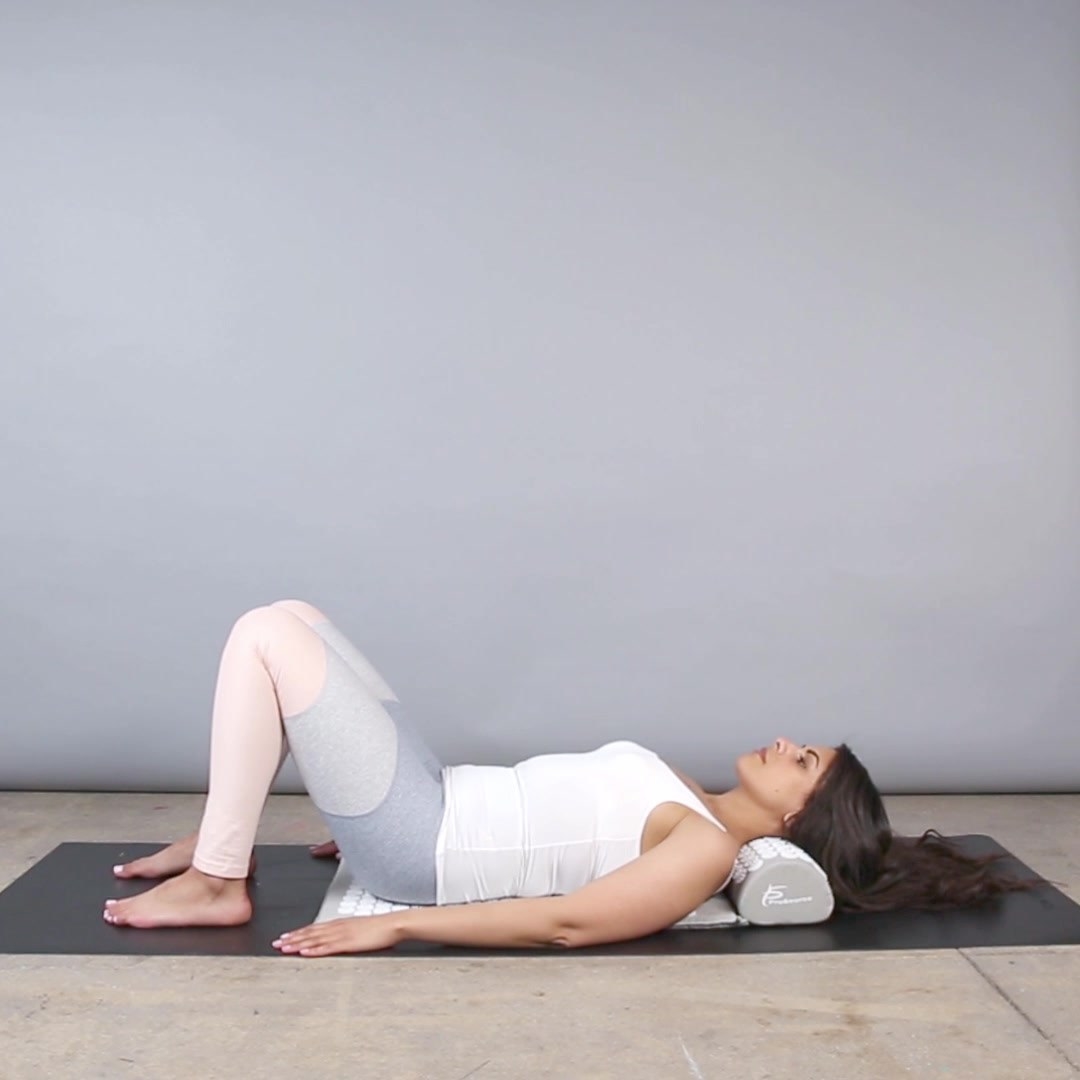 Hamstrings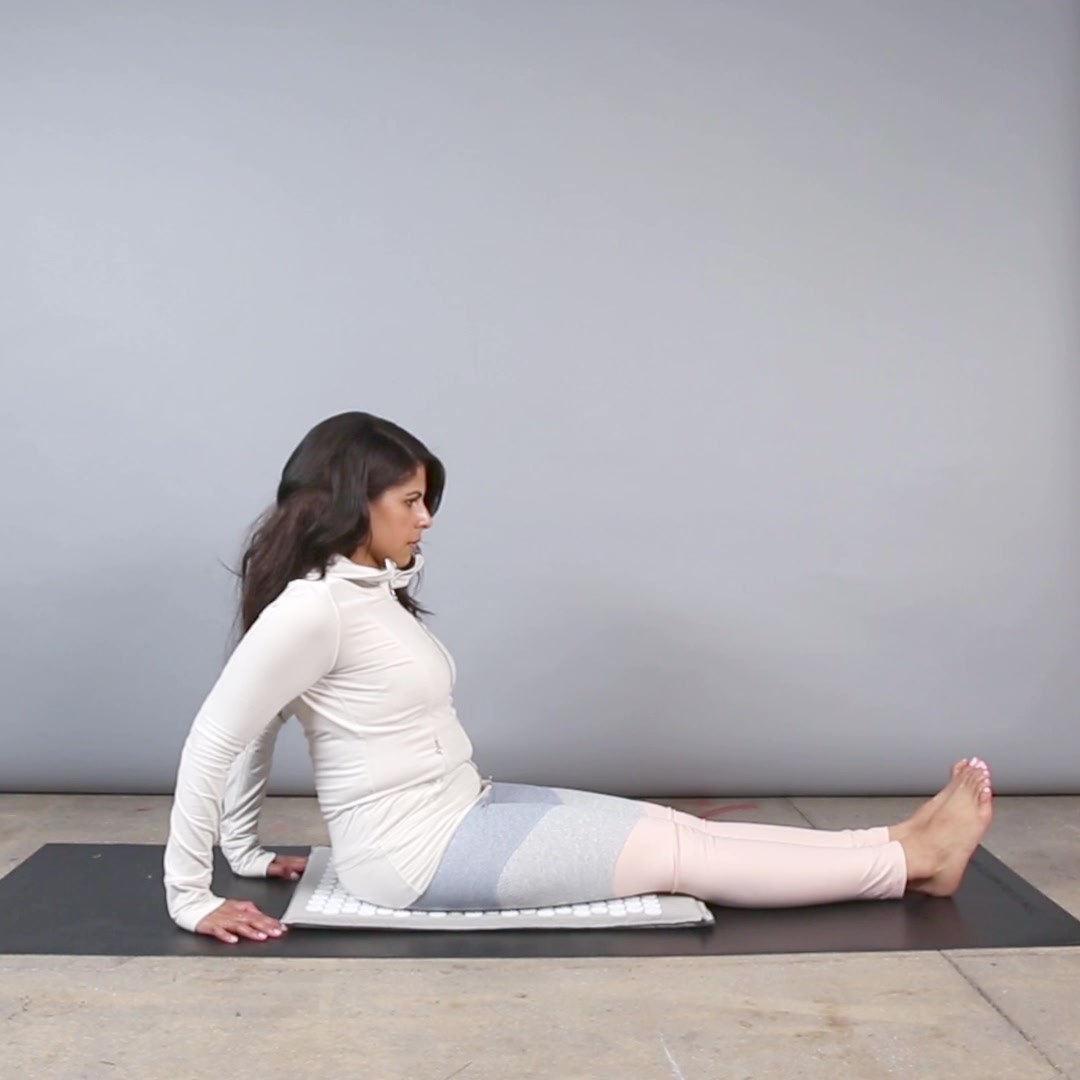 Quadriceps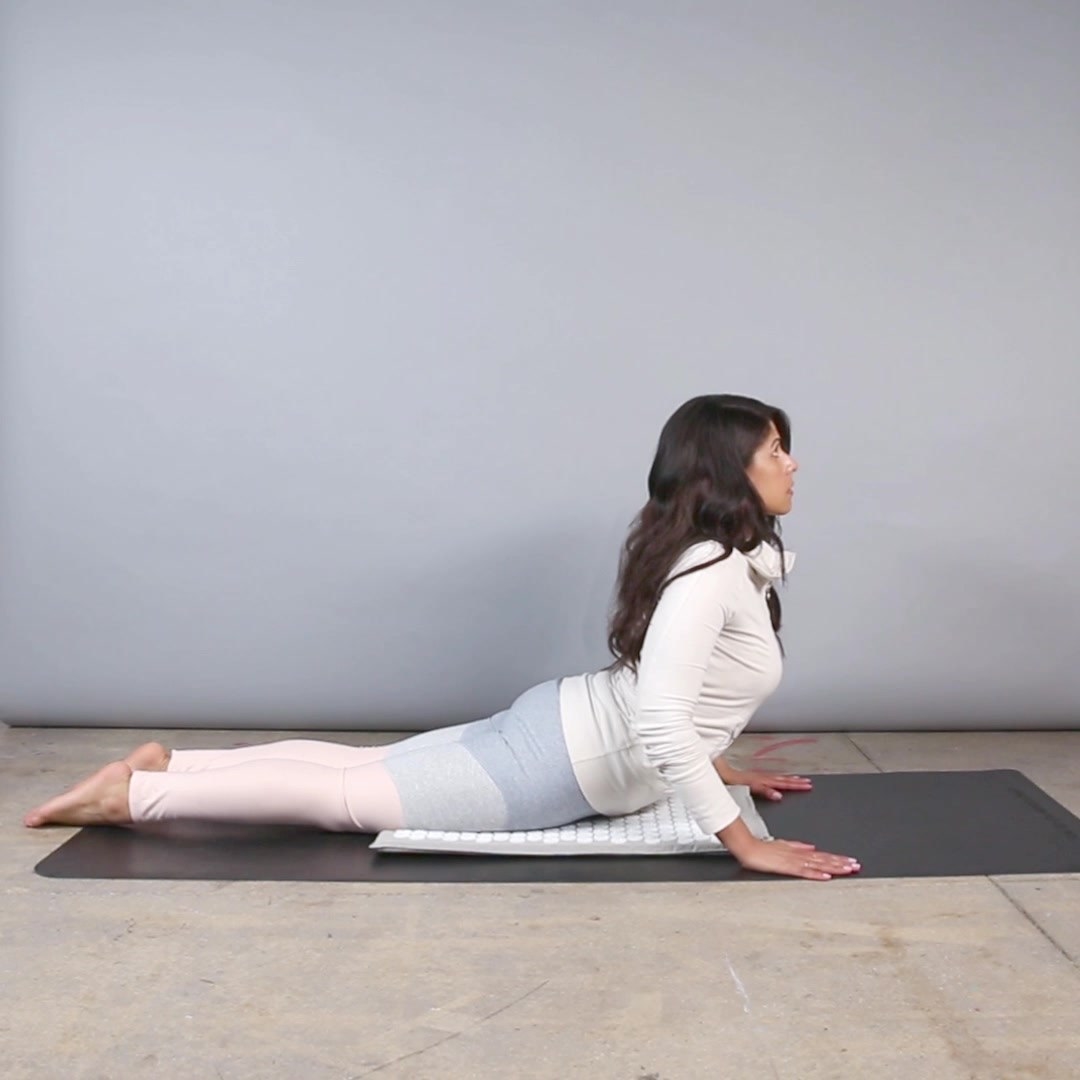 Outer Thighs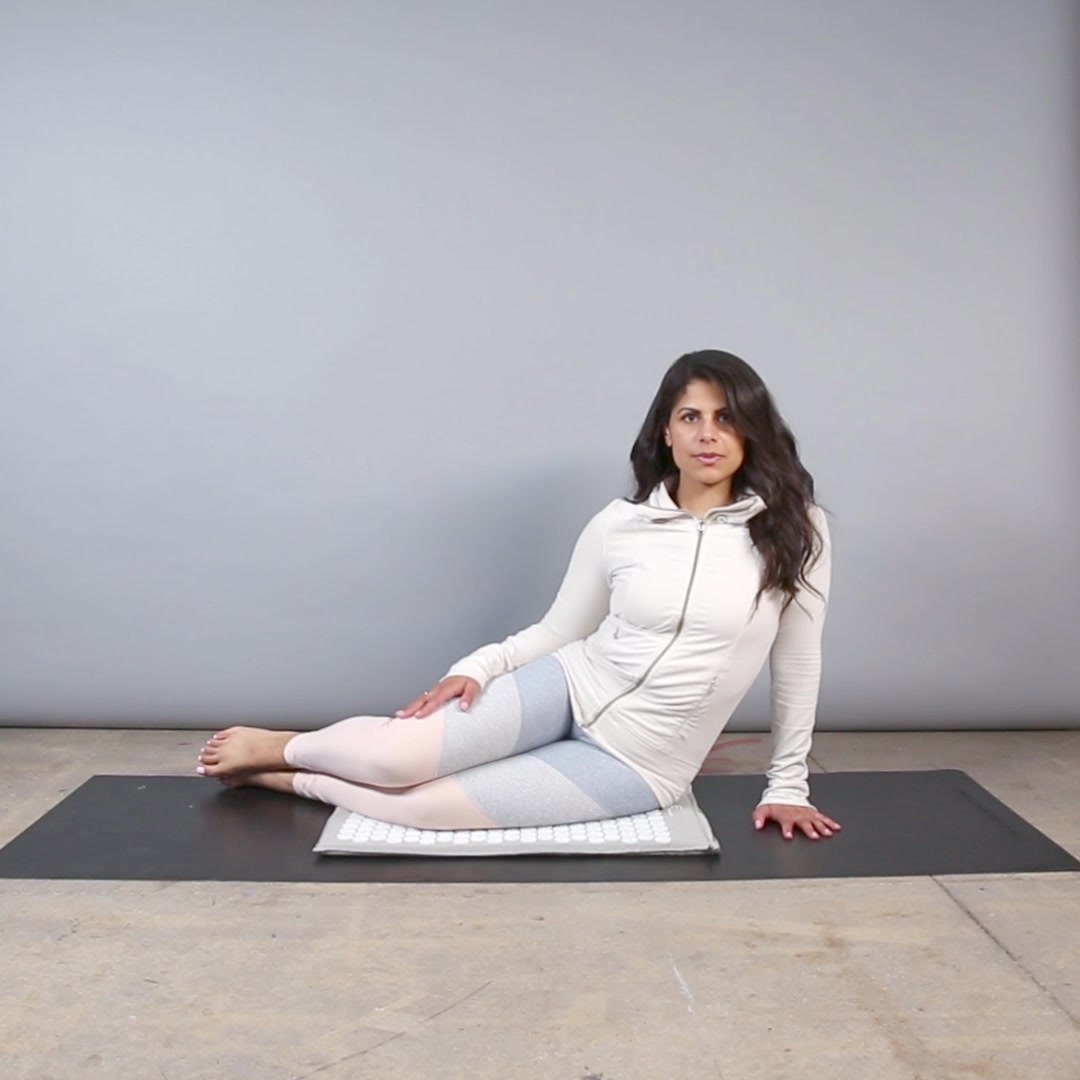 Feet