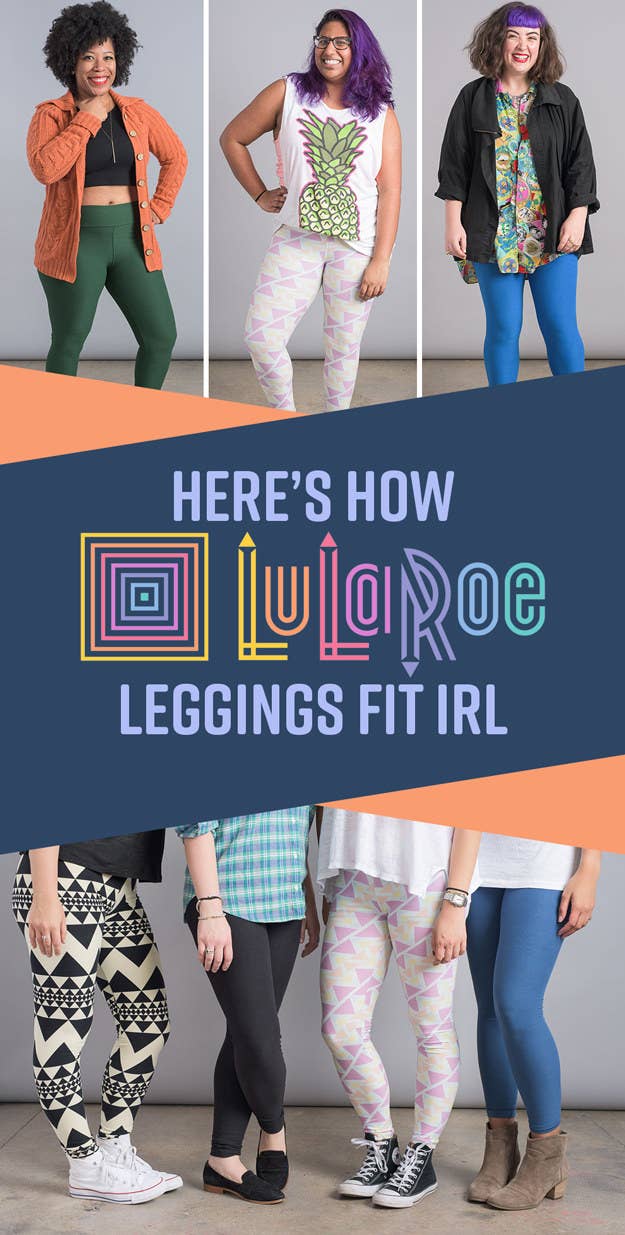 After going down the LuLaRoe rabbit hole and trying their infamous leggings for myself, I wanted to see what other people with different body types thought of them.
The leggings, which cost $25 (plus tax and shipping), come in two versions of "one size fits all": One-Size (aka OS), which supposedly fits sizes 2-10, and Tall & Curvy (or T&C), which is for sizes 12-22. I loved how soft they are (and think they definitely live up to their reputation as "buttery"), and they fit my body really well — but at 5'3" and a size 6, I know that's not terribly helpful information. So I asked 15 of my co-workers to try them on and share their thoughts!
(Click on any photo to enlarge!)
Find out everything else you need to know about LuLaRoe leggings — including how to buy them — here!