Hi, I'm Rachel, and I love Shakespeare! The plays themselves, adaptations, the bard appearing in Doctor Who episodes — anything!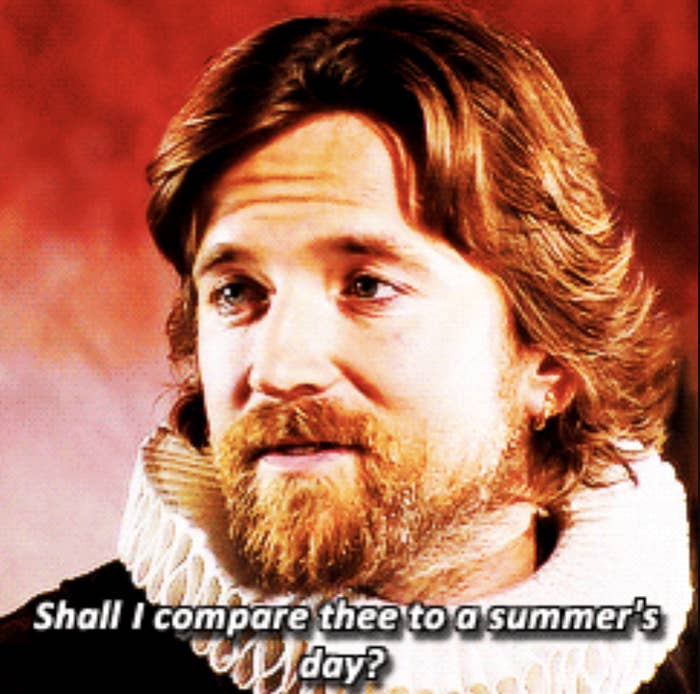 I also love rom-coms, so my friends have constantly been shocked that I've never seen 10 Things I Hate About You, a teen rom-com reimagining of The Taming of the Shrew. But friends, we are fixing that today! Allow me to give you my live thoughts on this movie. Let's do this.
1.
THIS MOVIE BEGINS WITH ALLISON JANNEY WRITING A ROMANCE NOVEL ON HER LAPTOP I AM SOLD ALREADY.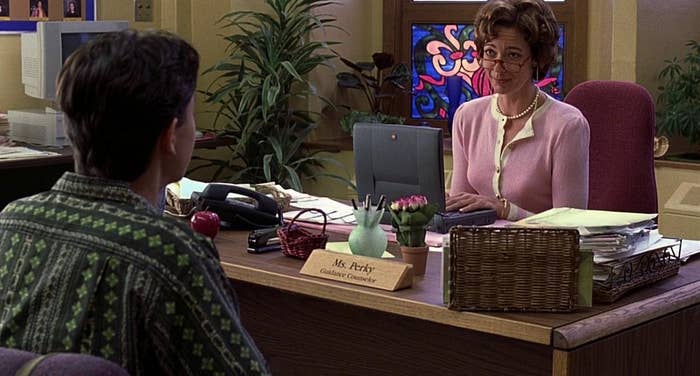 2.
Despite watching and enjoying Numb3rs, my immediate reaction seeing David Krumholtz will always be "Bernard?!?!"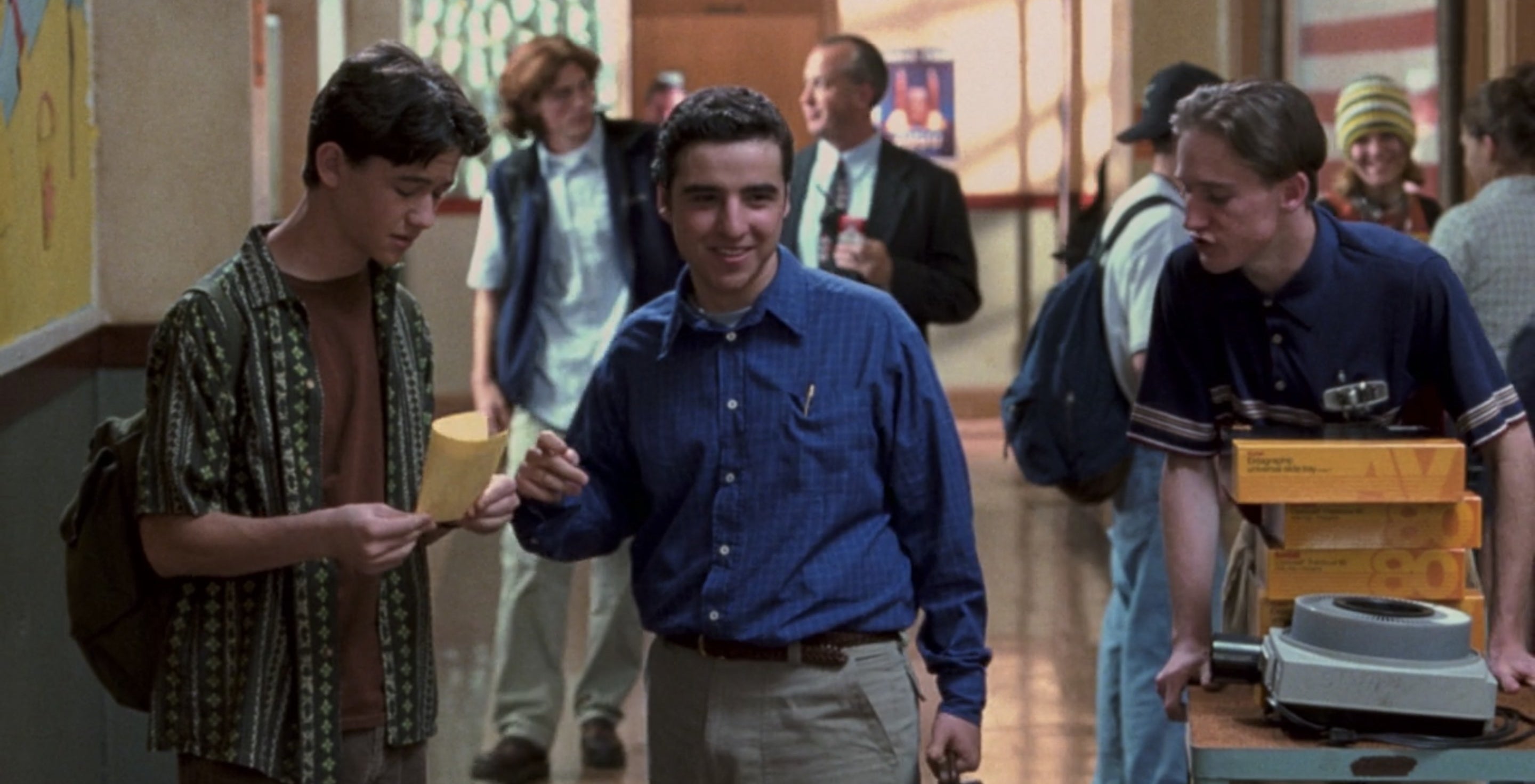 3.
Patrick immediately walking back out of class after entering late and hearing Kat's answer to "What'd I miss?"...pure gold.
4.
Changing the rule from "you can't date" to "you can't date until your sister does," thinking she'll never date, doesn't seem like a smart move.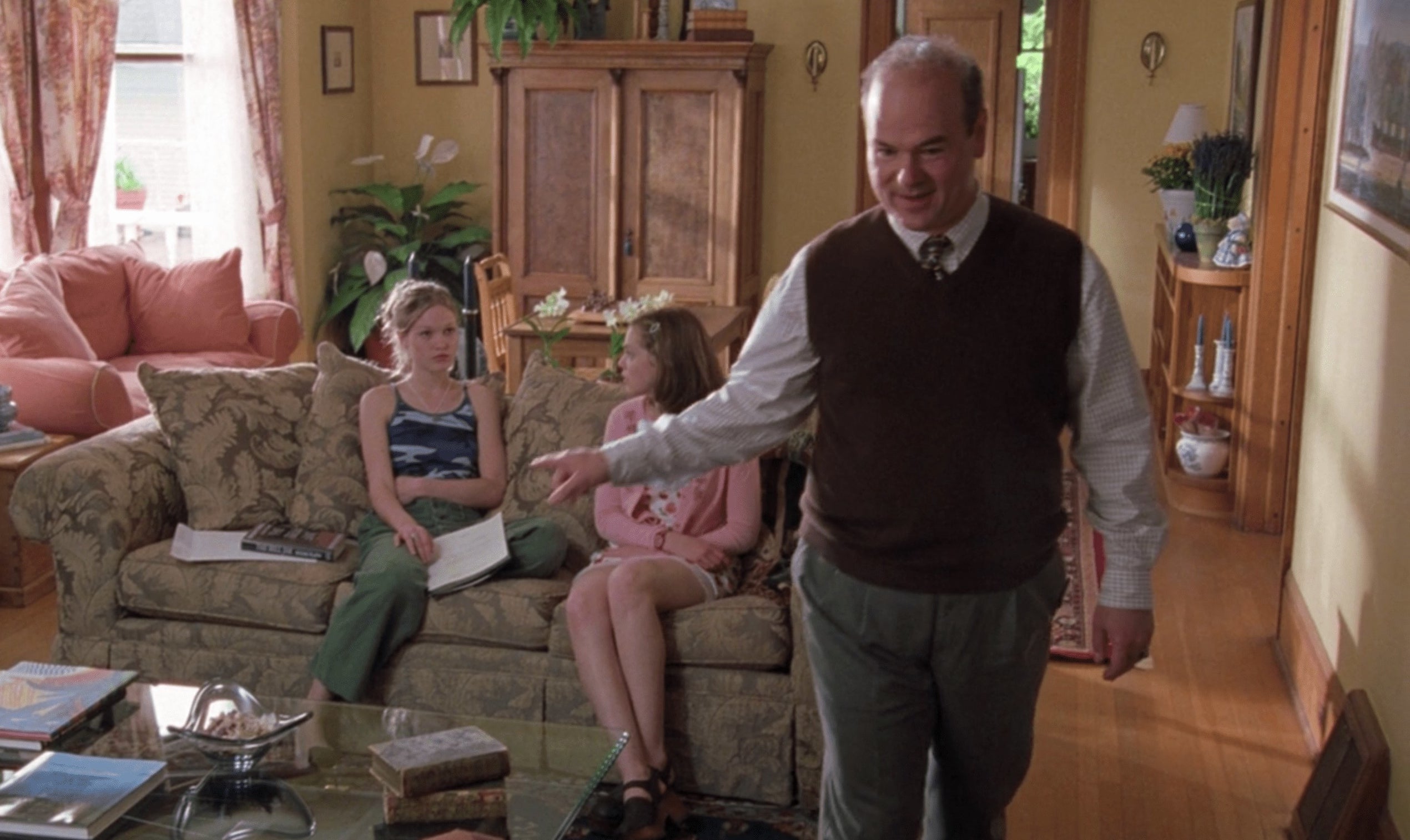 5.
I do really appreciate that all these actors convincingly pass for teenagers.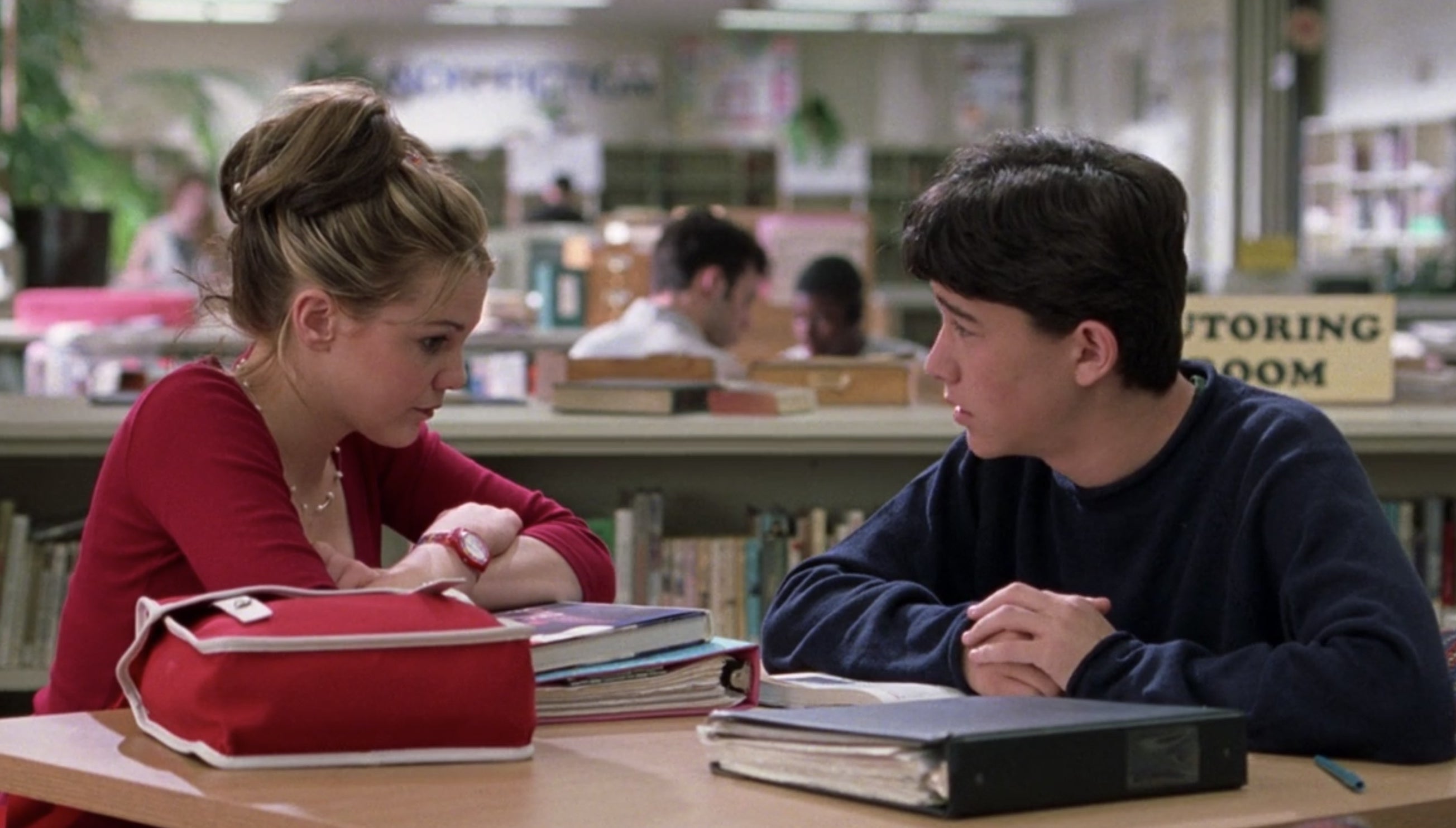 6.
Patrick just grabbing the flame and then drilling a hole in Cameron's book in the next scene makes me feel like if I watched this movie in high school, I would have made it my entire personality.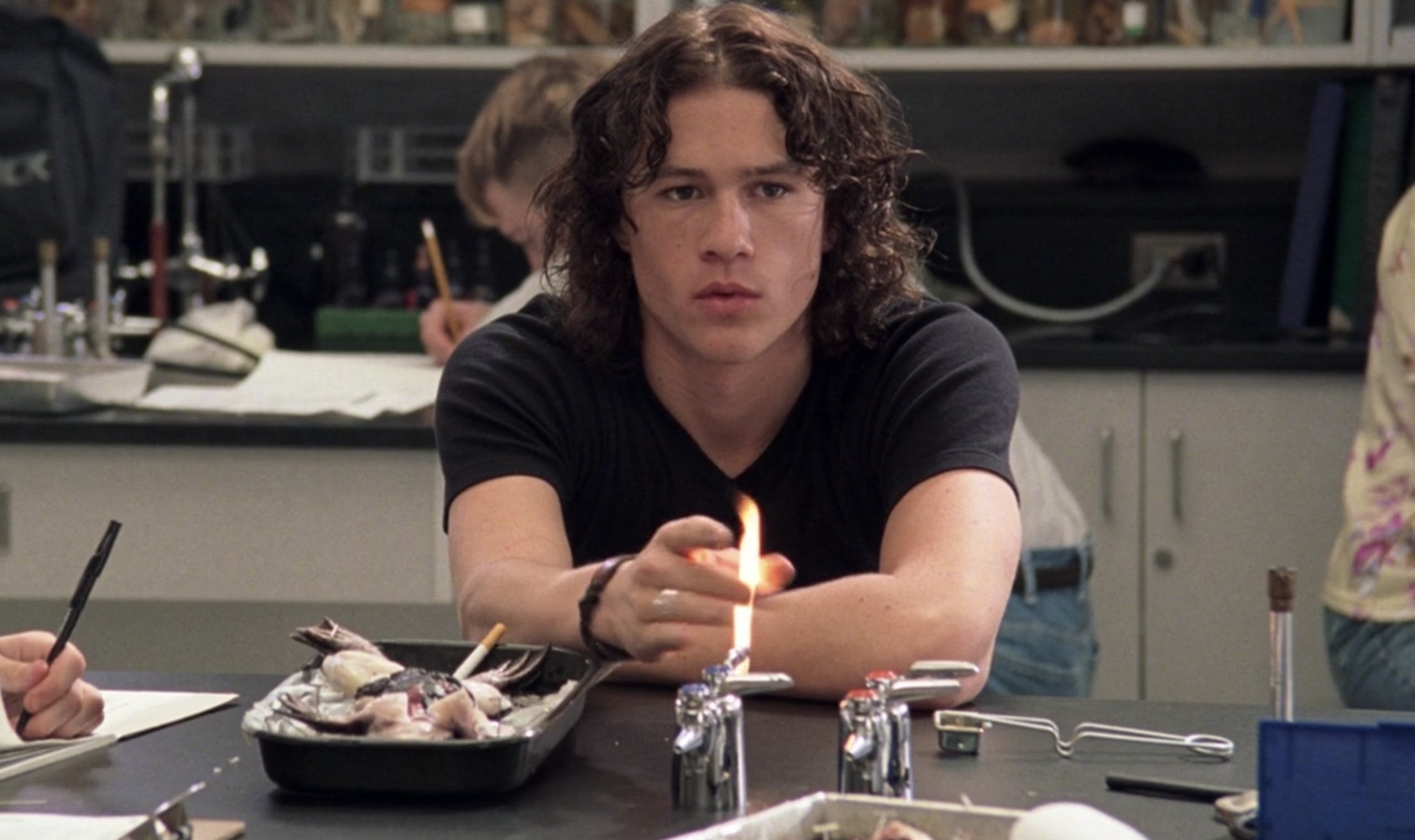 7.
She really just backs into his car. This is why you park in a parking space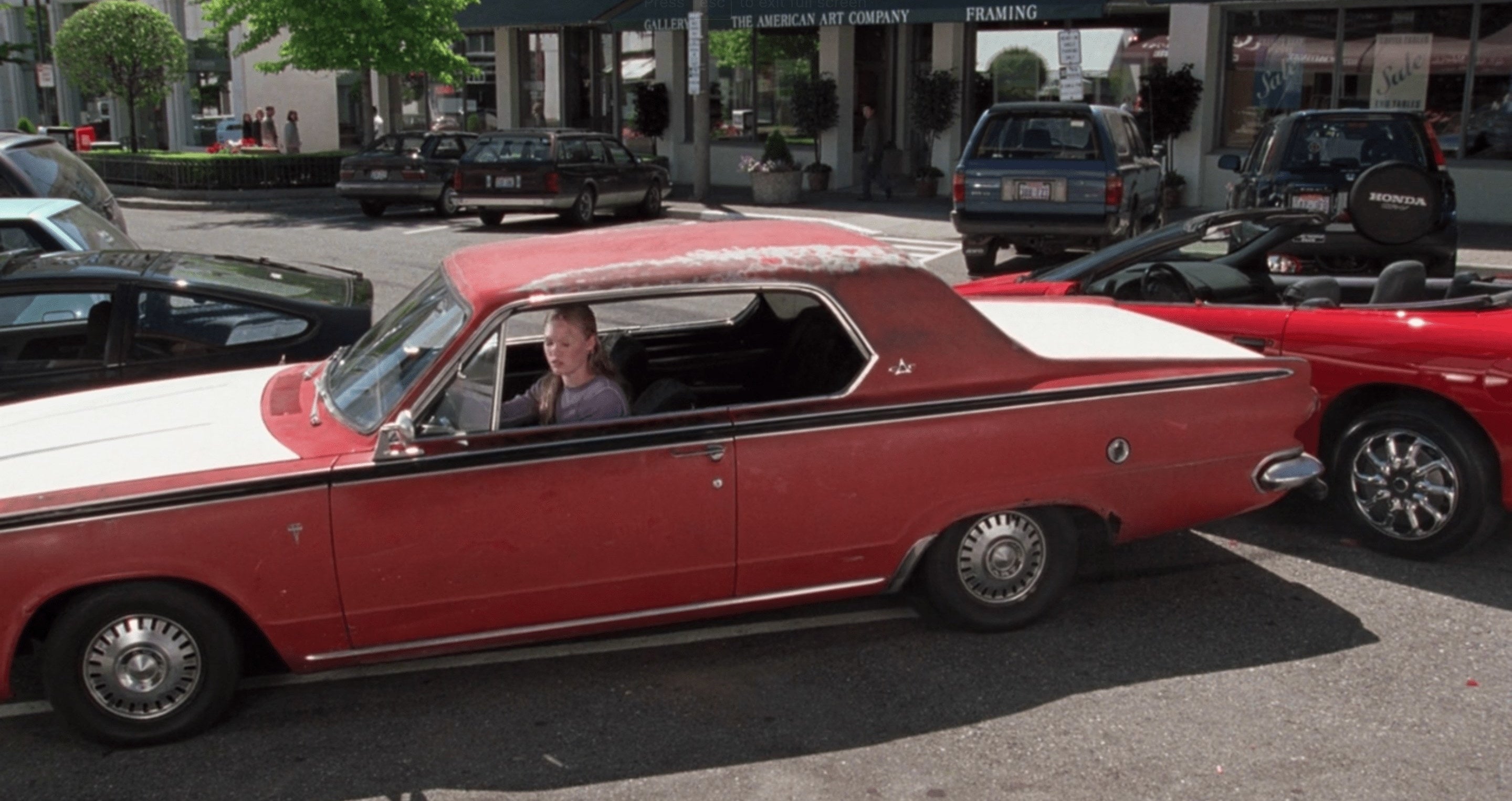 8.
"Bianca said that Kat likes pretty guys."
9.
All of these party outfits are killing me.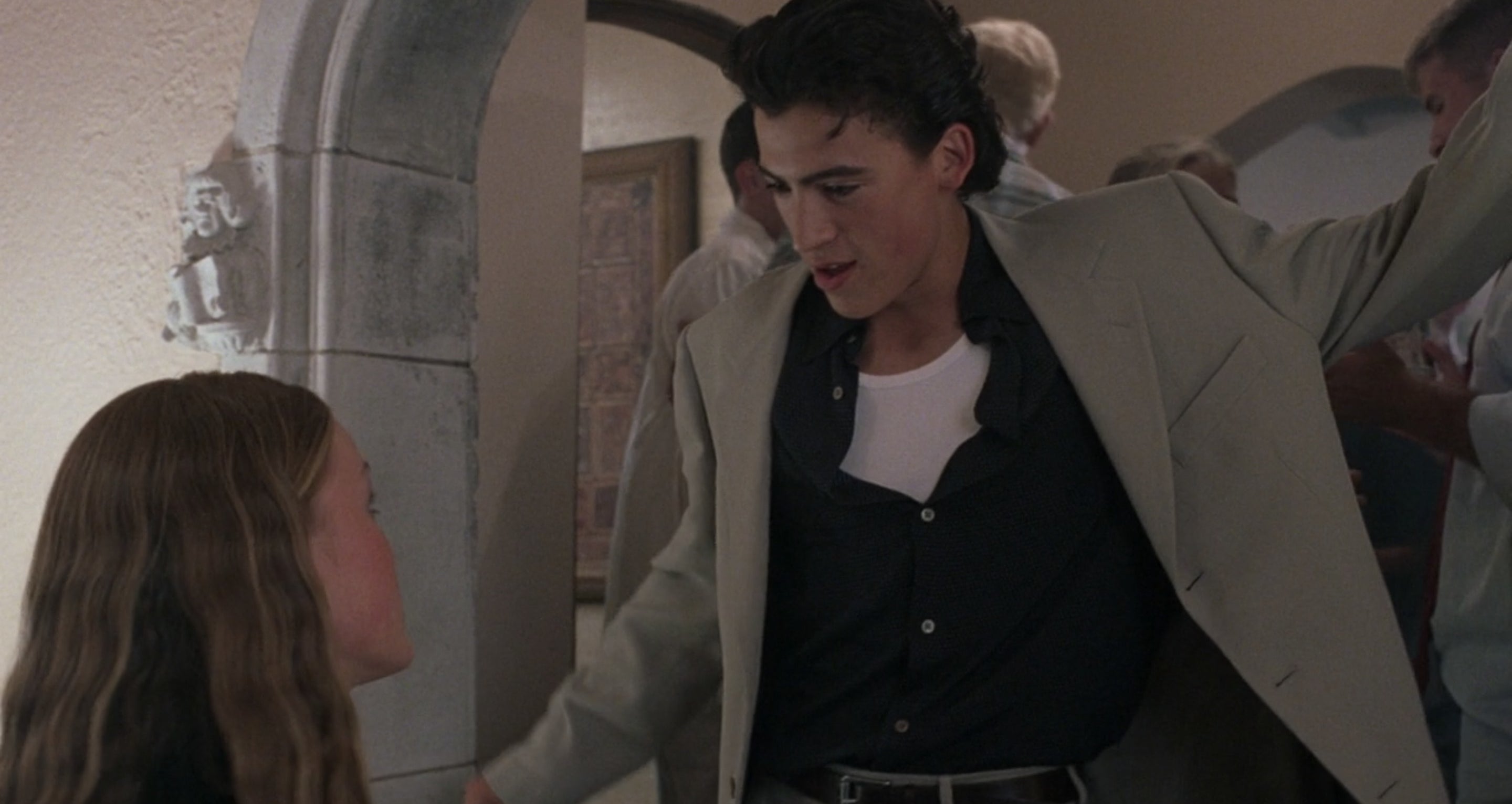 10.
The sweetest words in history: "You're not as vile as I thought you were."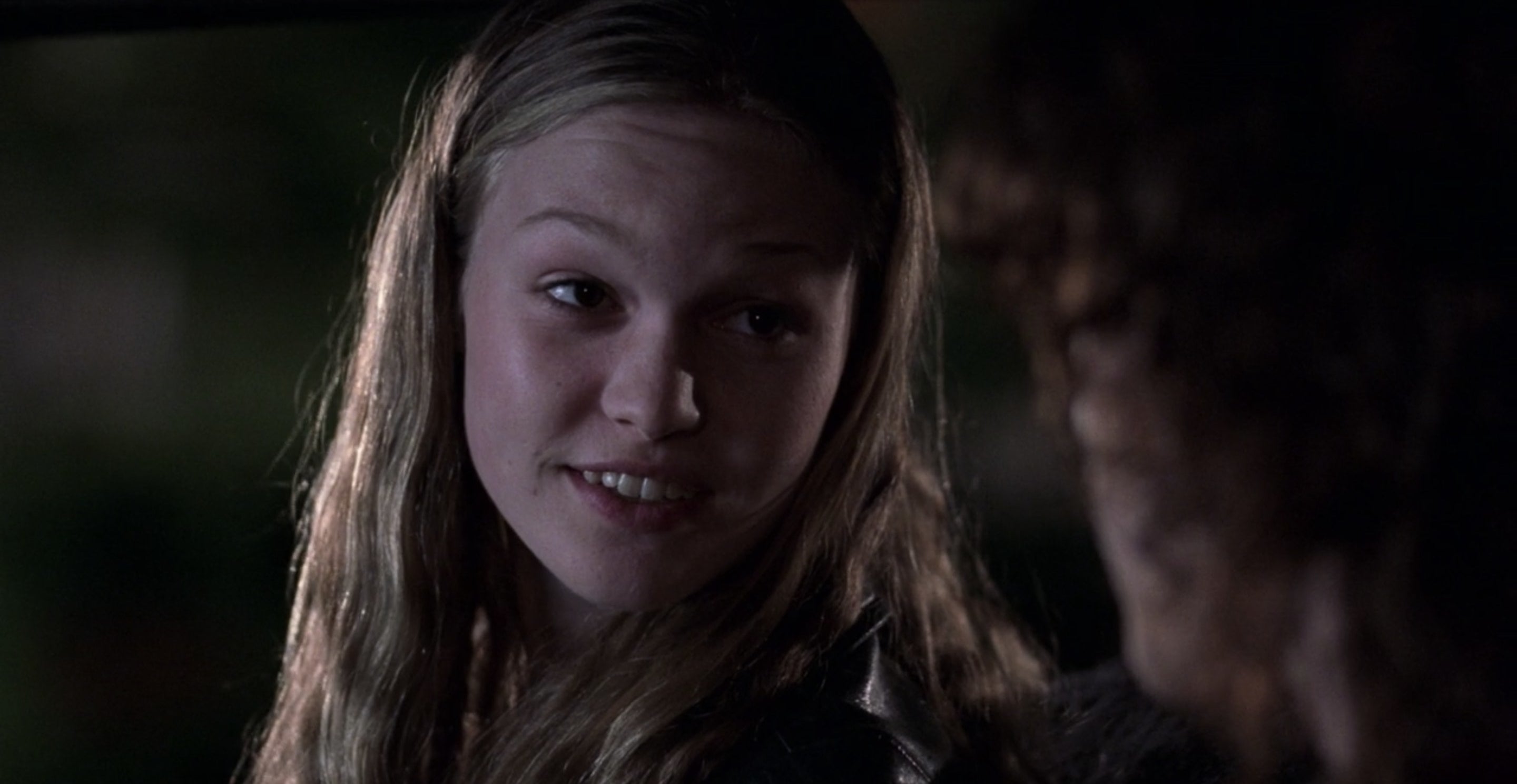 11.
I don't love that Cameron feels entitled to Bianca.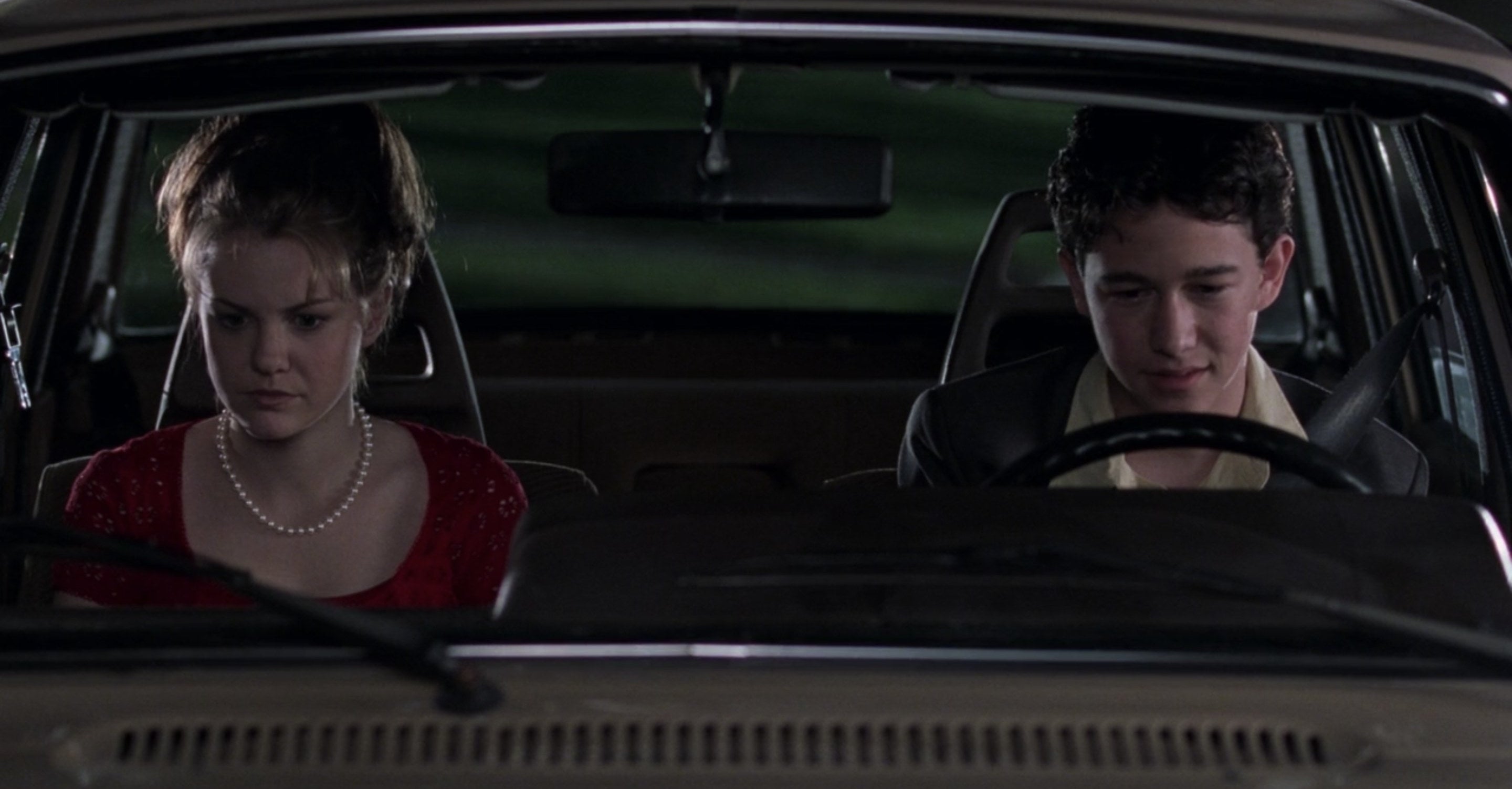 12.
You know it's a good scene when it's in this guy's classroom.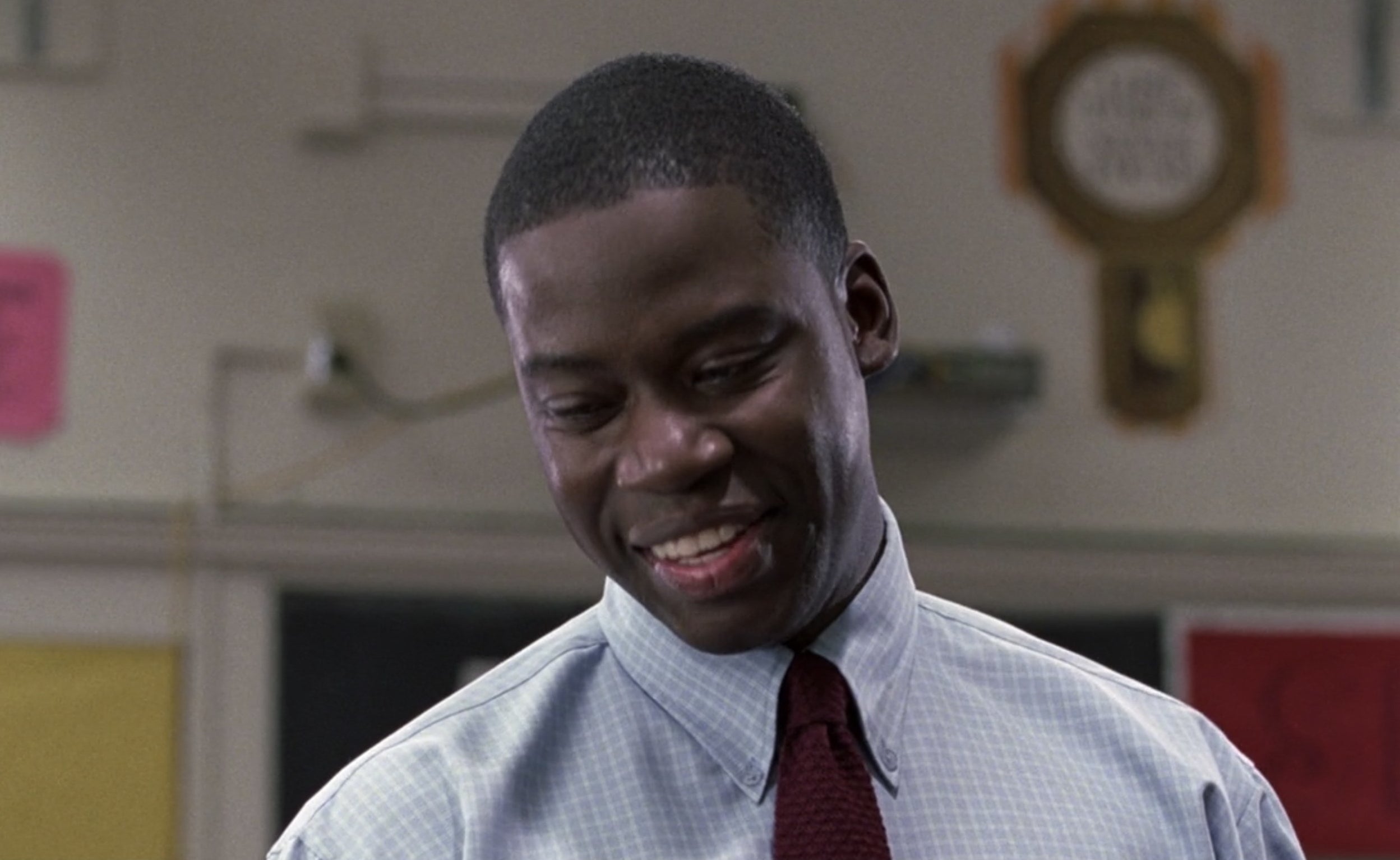 13.
The fact that school archery is just casually thrown in here.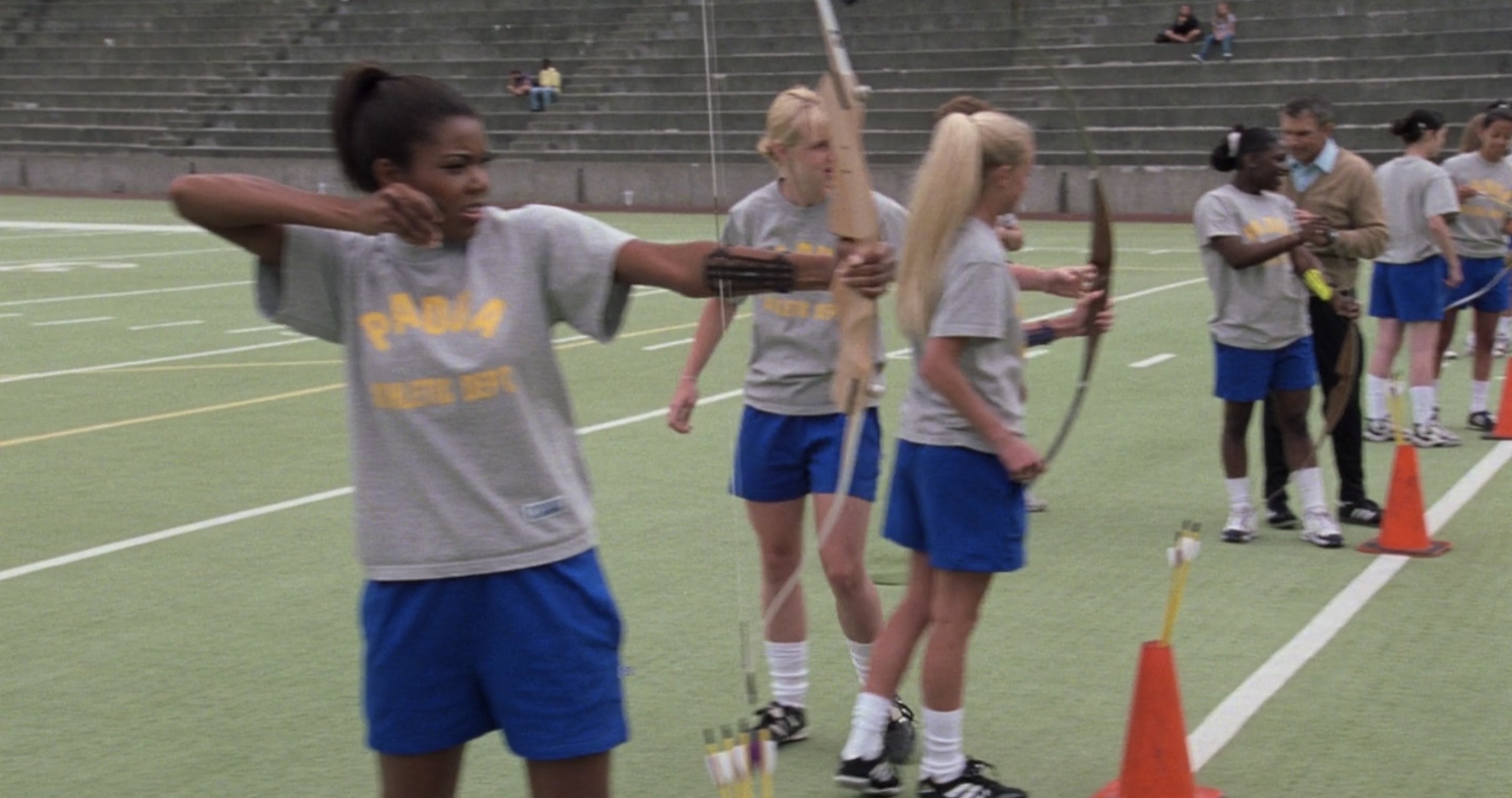 14.
I'm so sorry, he's SINGING??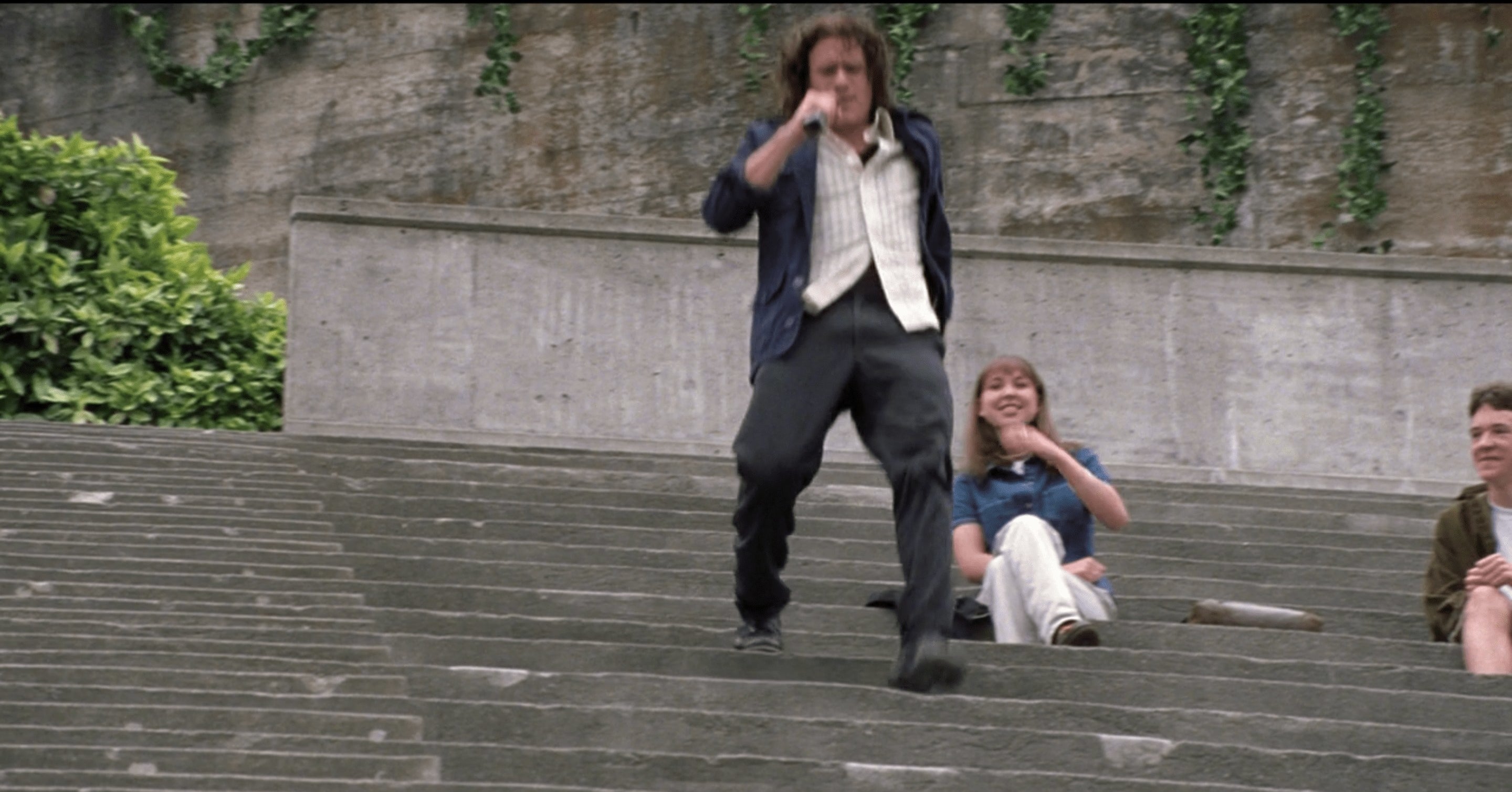 15.
And the MARCHING BAND IS INVOLVED.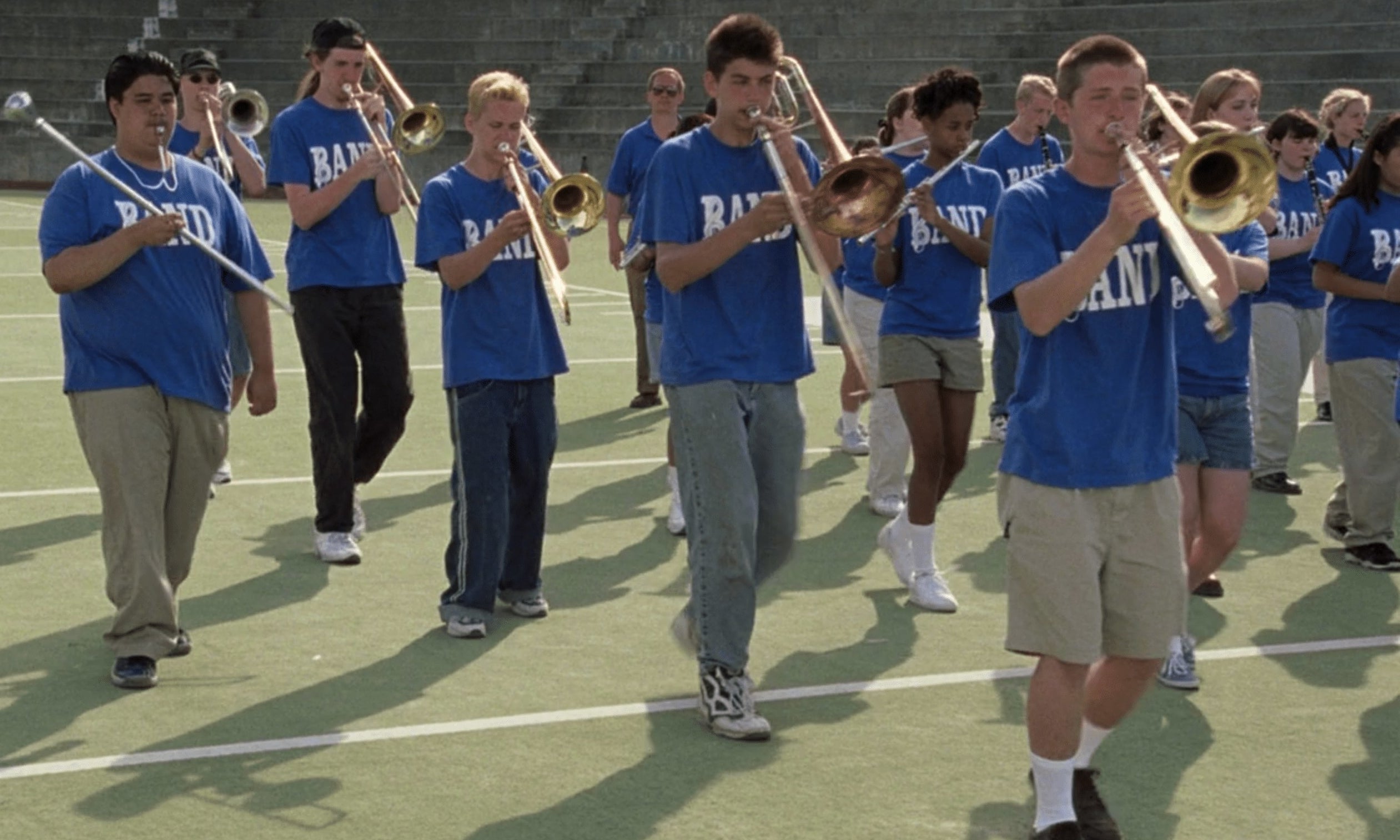 16.
...I'm so sorry, did Kat just flash a teacher?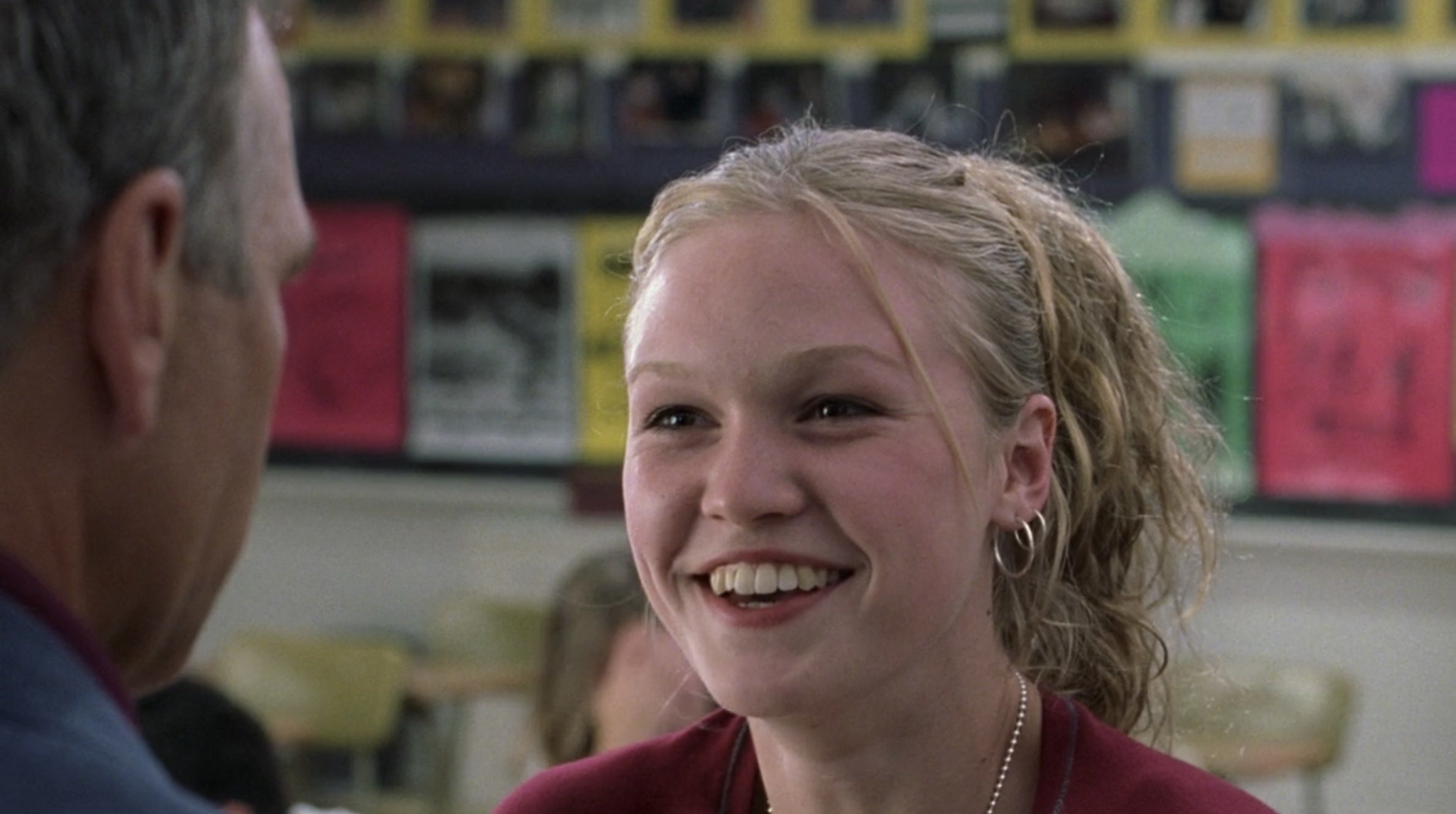 17.
Also, do teachers just not notice when there's a seat empty after a teen sneaks out of detention?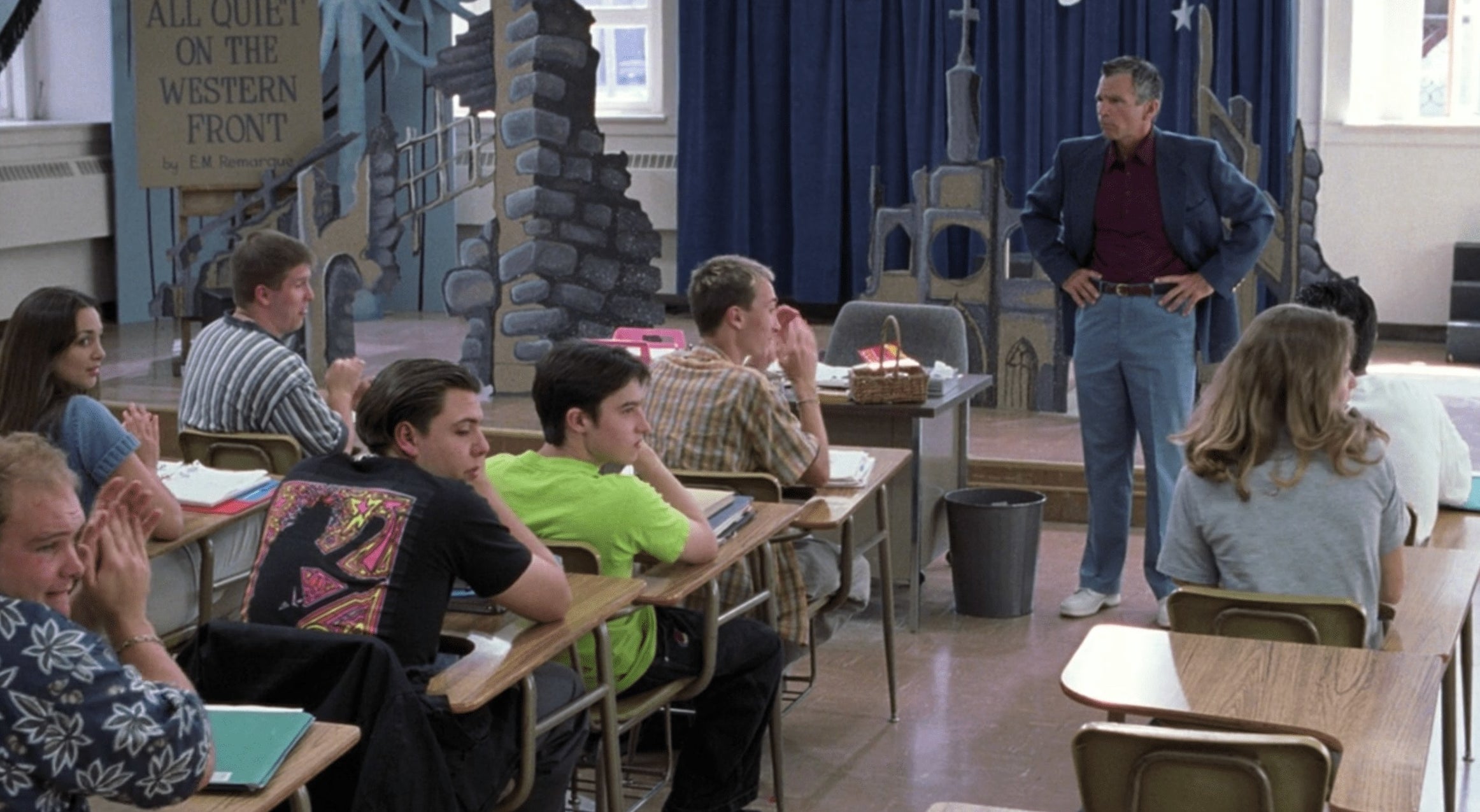 18.
And now they're throwing paint at each other and kissing, a scene directly lifted out of Shakespeare.*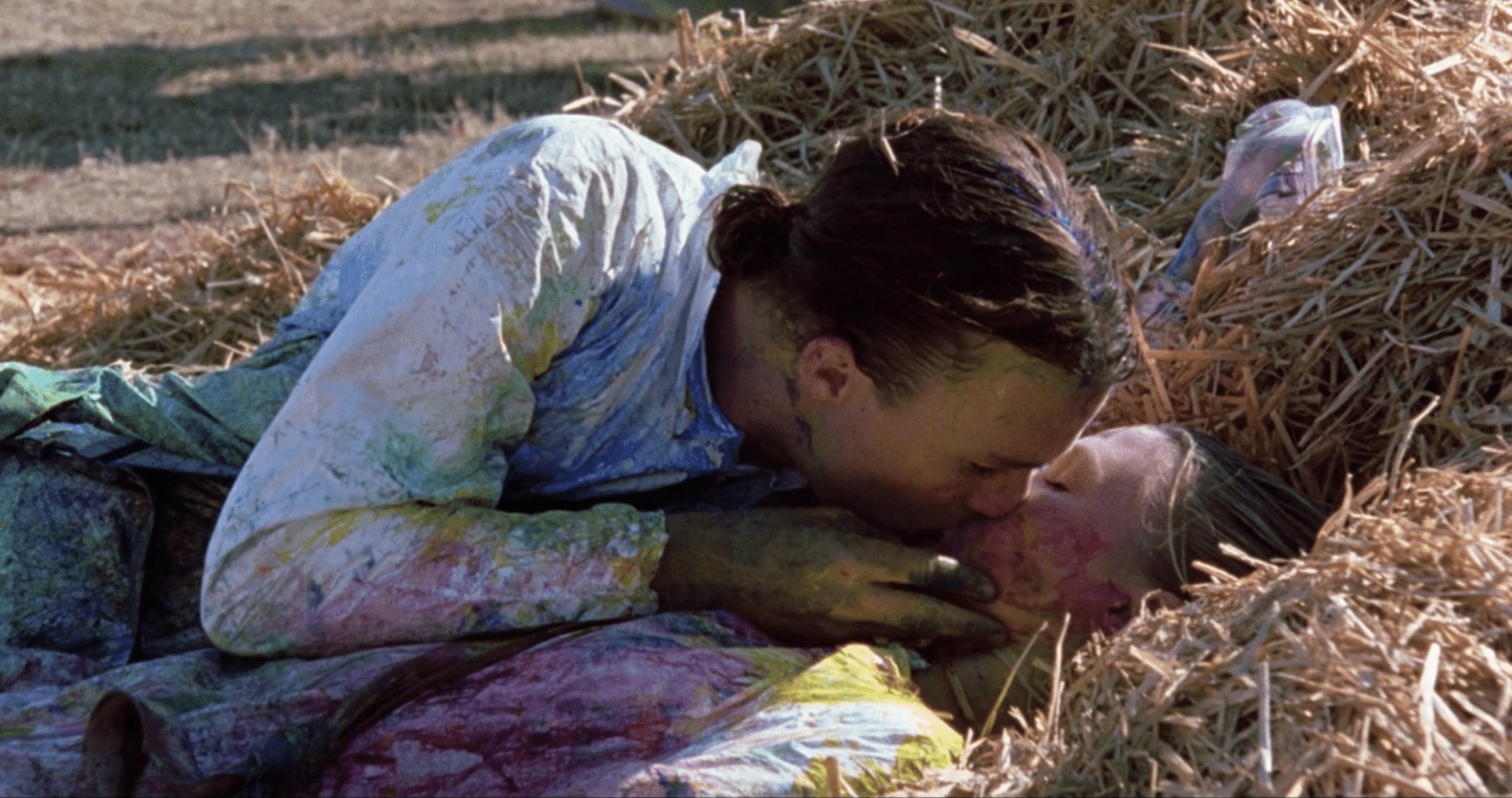 19.
I'm so wildly invested in the Michael/Mandella relationship.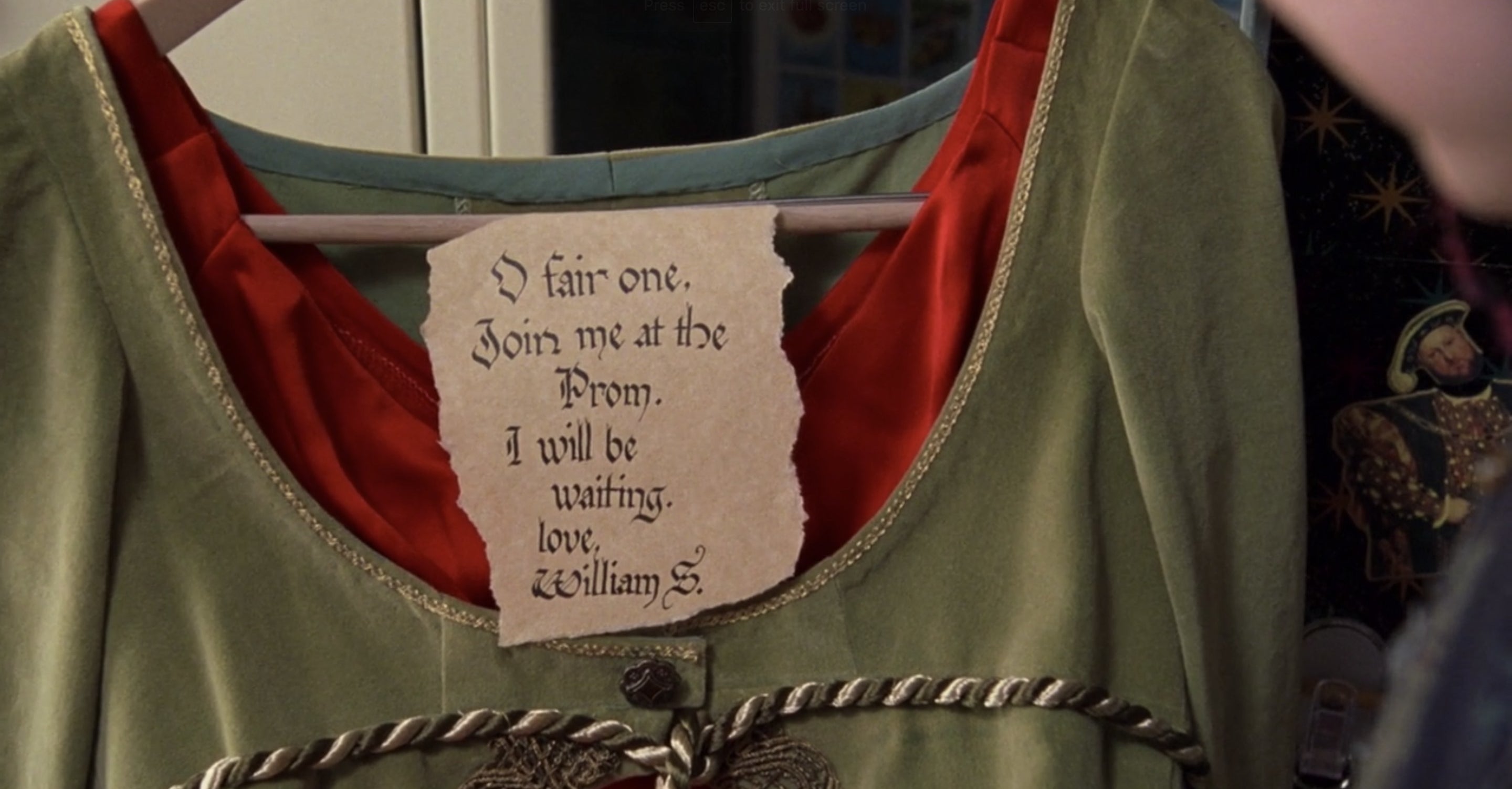 20.
Grateful for this prom scene.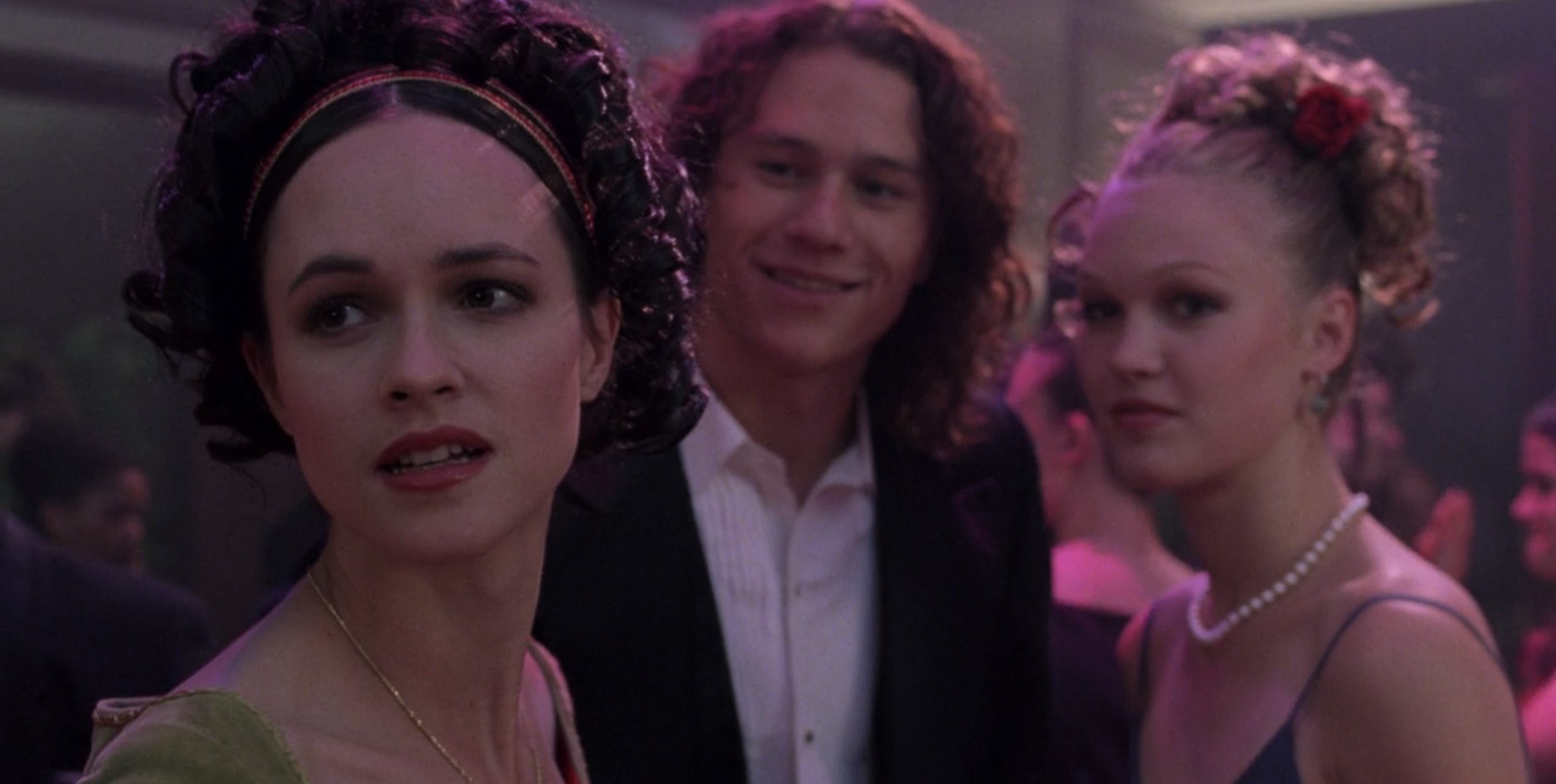 21.
HE CALLED IN A FAVOR FOR THE PROM BAND?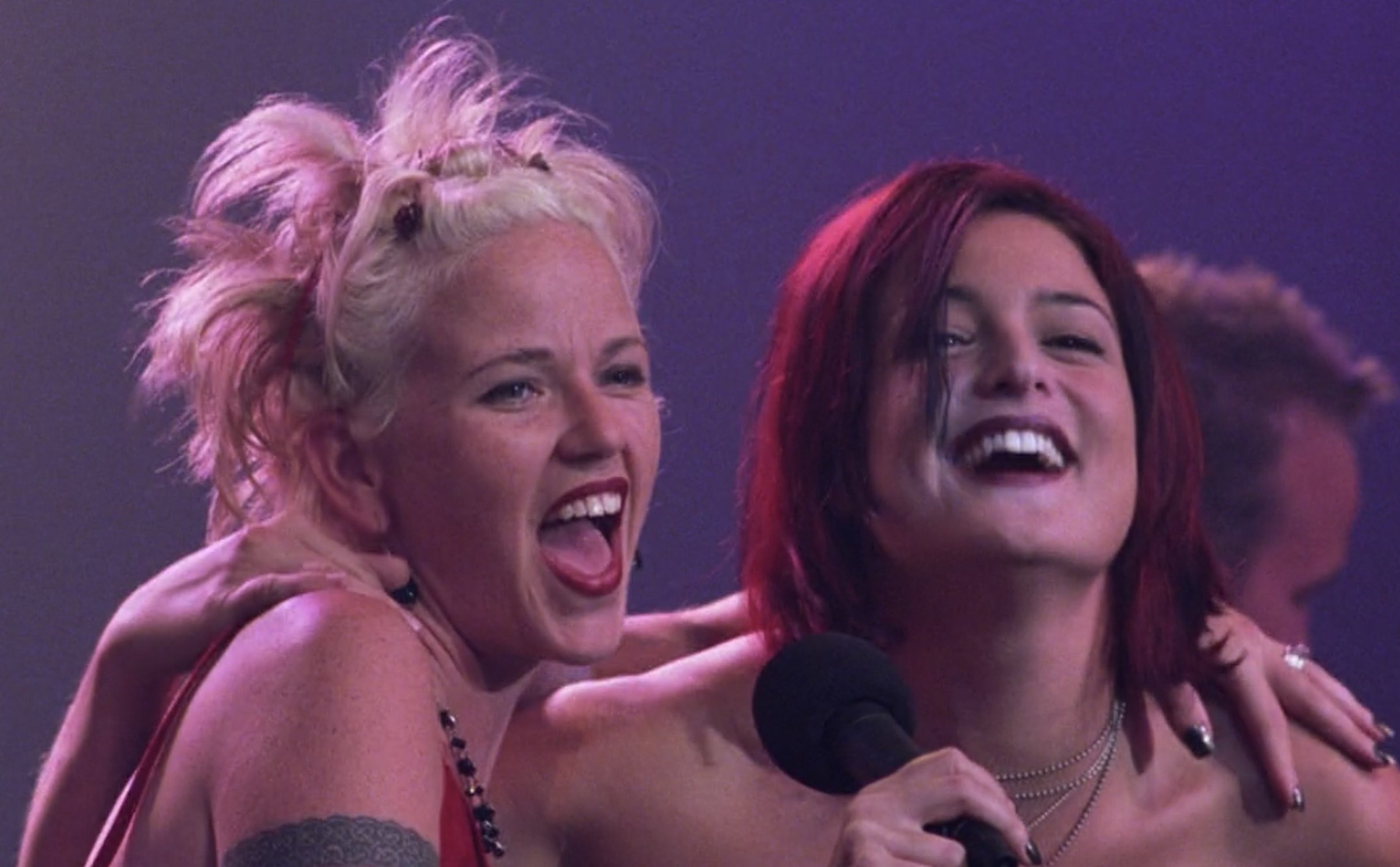 23.
Oh no, she found out that it was a plan all along!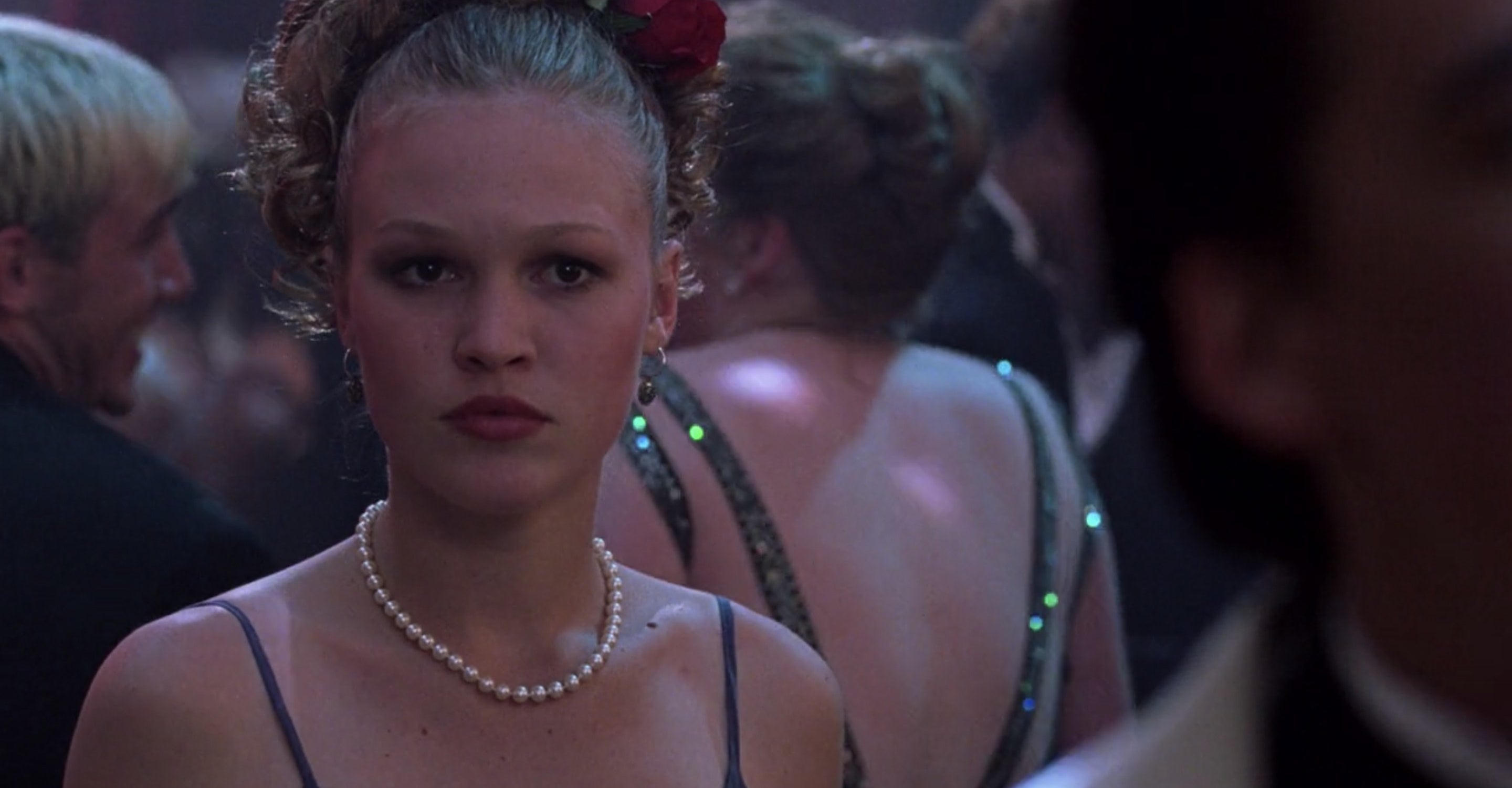 24.
Bianca, YES YOU GO BIANCA.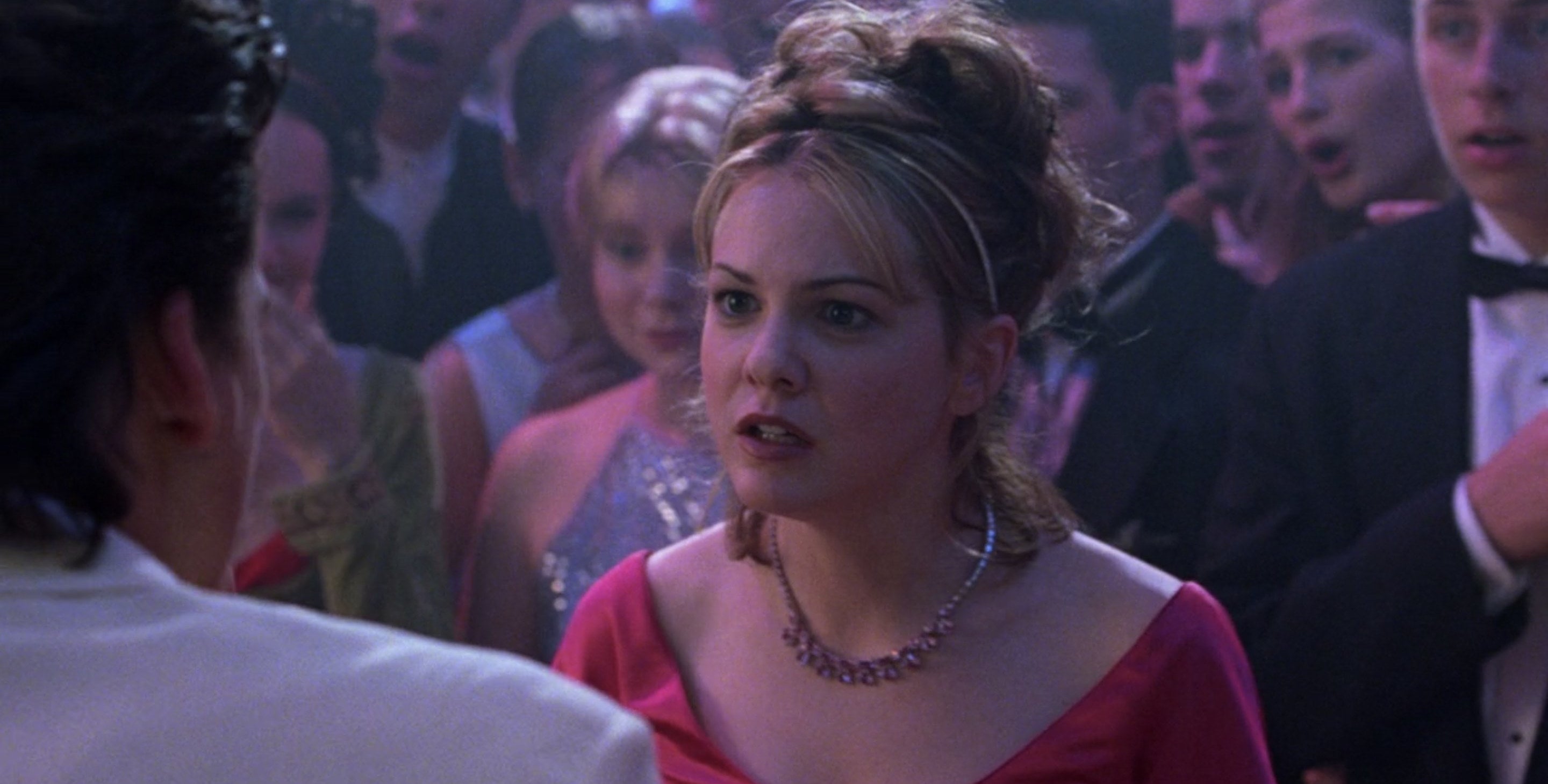 25.
HE BOUGHT HER A GUITAR?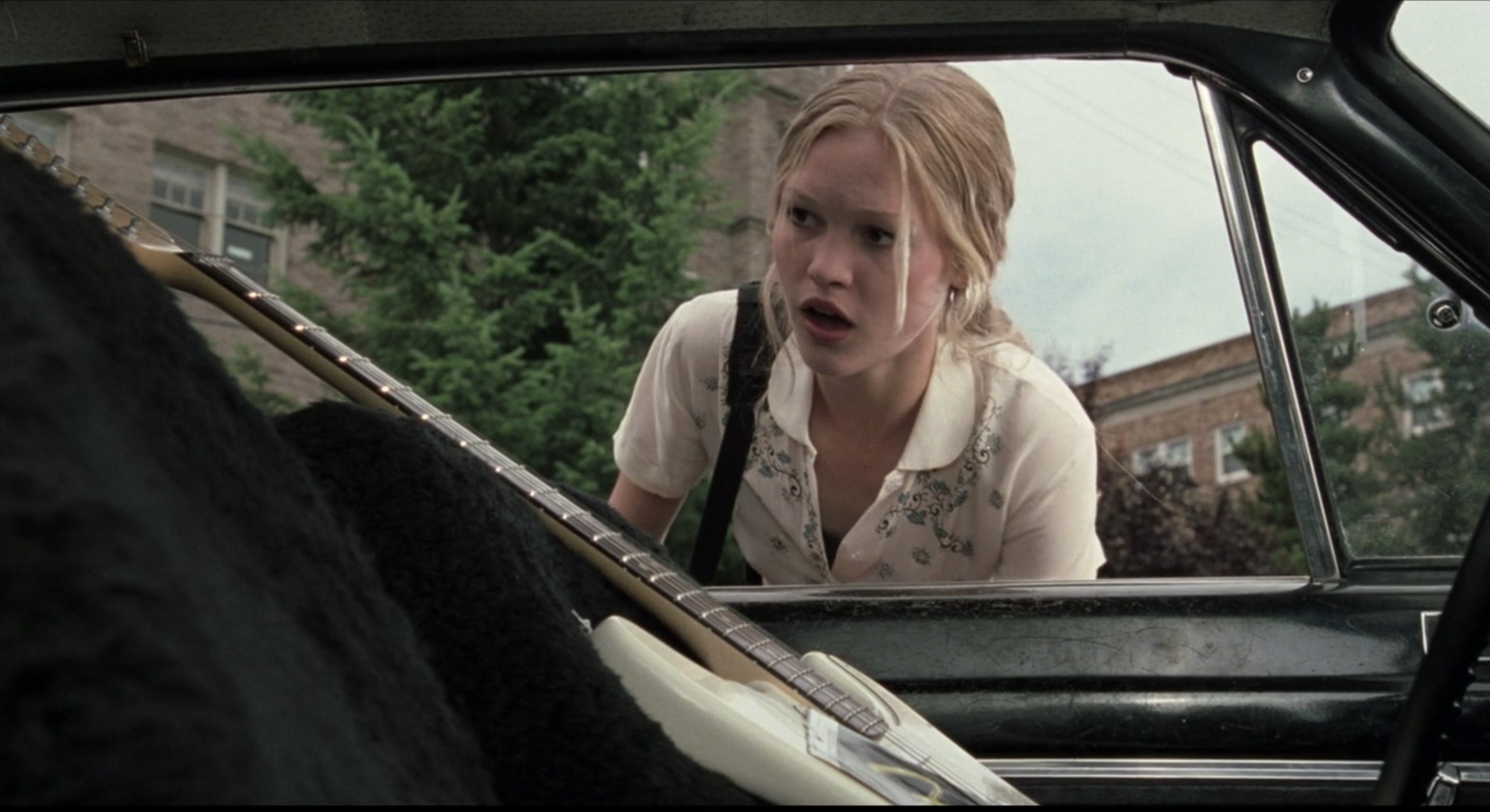 Alright, I understand why folks were surprised I hadn't seen this. I'm glad to have experienced the full "Can't Take My Eyes Off of You" scene, but I do think high school/early college Rachel would have enjoyed the movie as a whole a lot more.
And because I'm both a book lover and Shakespeare fan, I cannot resist recommending moreTaming of the Shrew-inspired stuff, so if you liked this movie then check out If I'm Being Honest by Emily Wibberley & Austin Siegemund-Broka.