Our Guide to a Flawless BeyDay Party
As the Queen approaches the 33rd year of blessing us mere mortals with her ethereal presence, you may be wondering "how does one celebrate the goddess that is Mrs. Carter?"
Follow our step-by-step guide for a flawless BeyDay bash.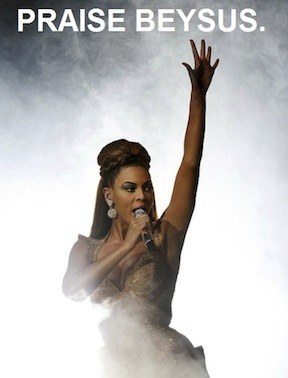 Have some pun with the menu!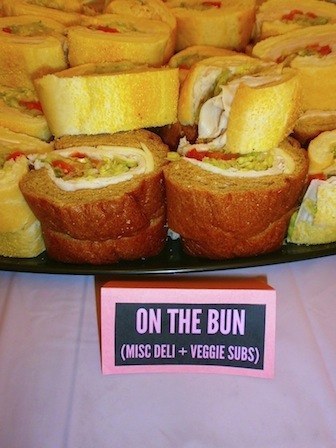 While the Queen likely survives on champs and vegan diamond dust smoothies, your friends need to bey fed.
Store-bought tortellini can be dressed up with sun-dried tomatoes and fresh basil and boom, you've got I AM... PASTA FIERCE. Your boyfriend's famous guac? I'VE GOT 99 PROBLEMS, BUT THIS DIP AIN'T ONE.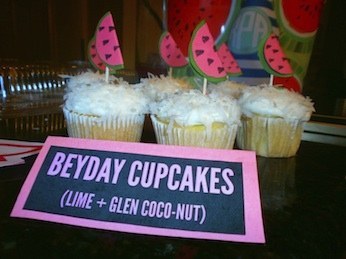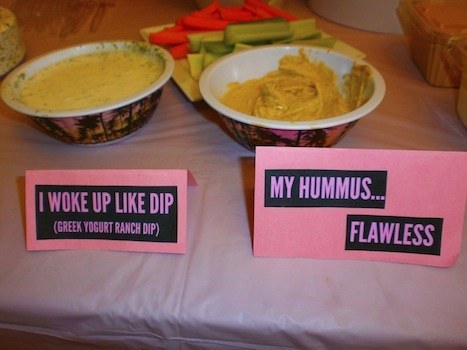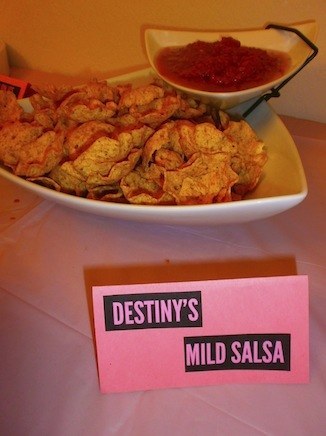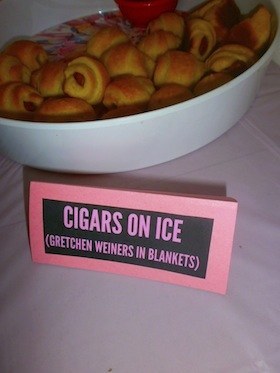 Get 'em drunk in love.
A signature fruitylicious cocktail that can be mixed prior to your guest's arrival time will save you money on a full bar and looks incredibly chic served in a glass container with a (love on) tap.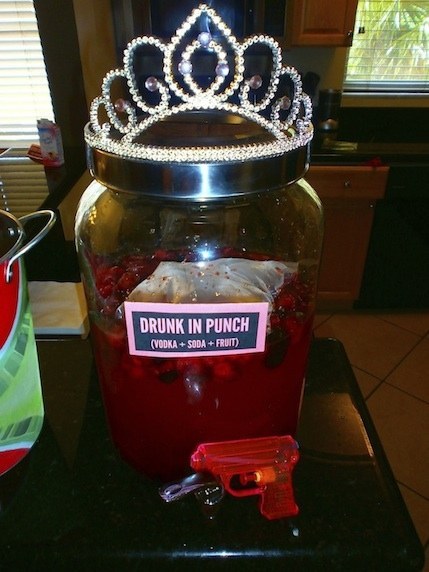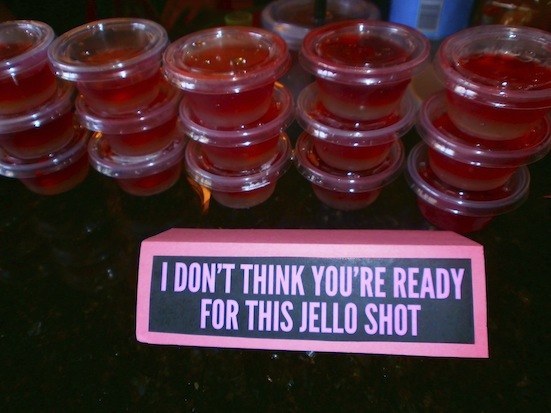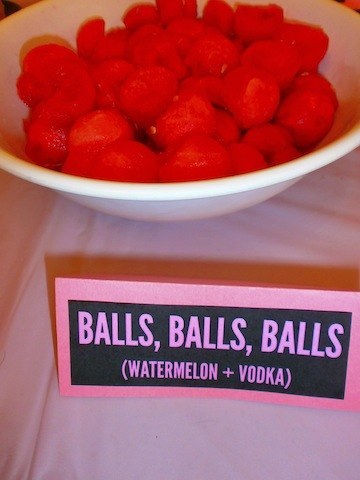 Load a plastic water gun with your favorite booze and you've got a "shot" gun that's the perfect homage to the epic On the Run Tour trailer!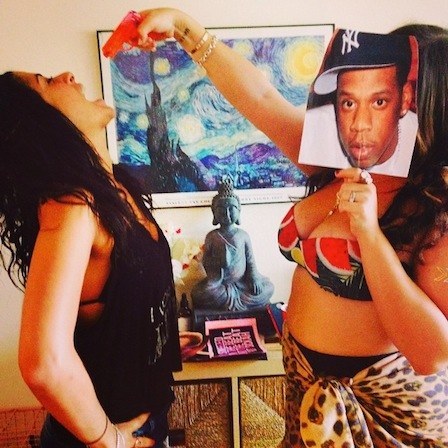 Your guests will be drunk in love with your clever spread, so give that party a hashtag and watch the likes roll in!
Give props where props are due!
Invite Blue Ivy. Jay. Hey, maybe even invite the displaced Destiny's Children... all in the form of inexpensive DIY photo signs. Print 'em, glue 'em on a popsicle stick and upgrade that guest list!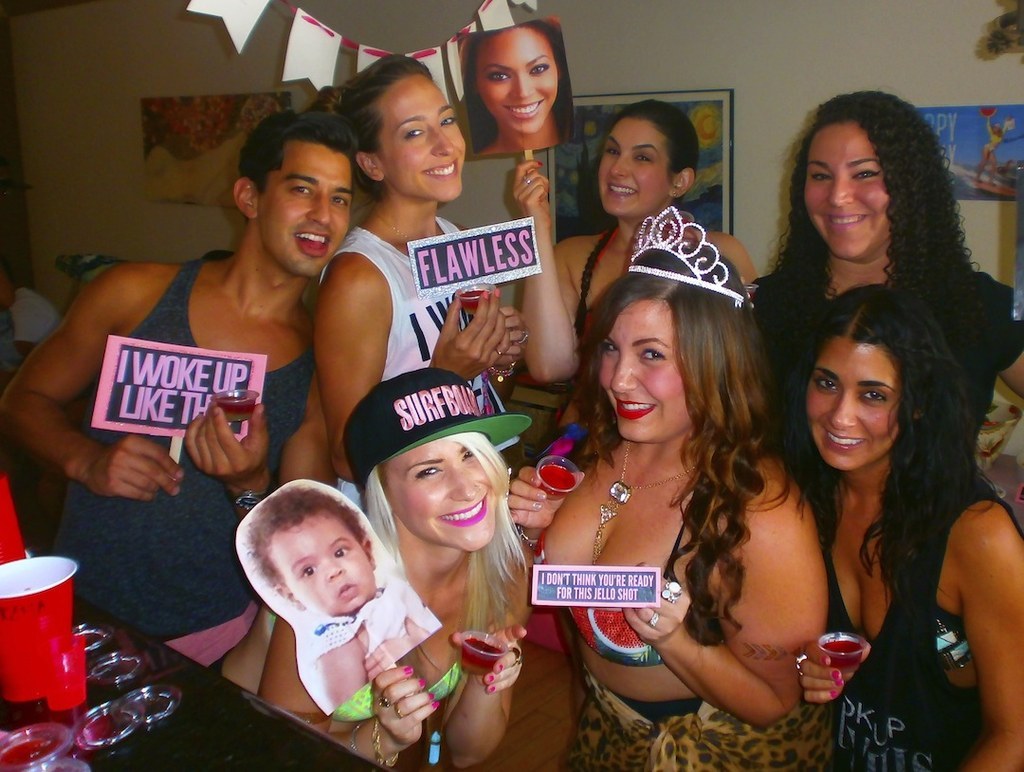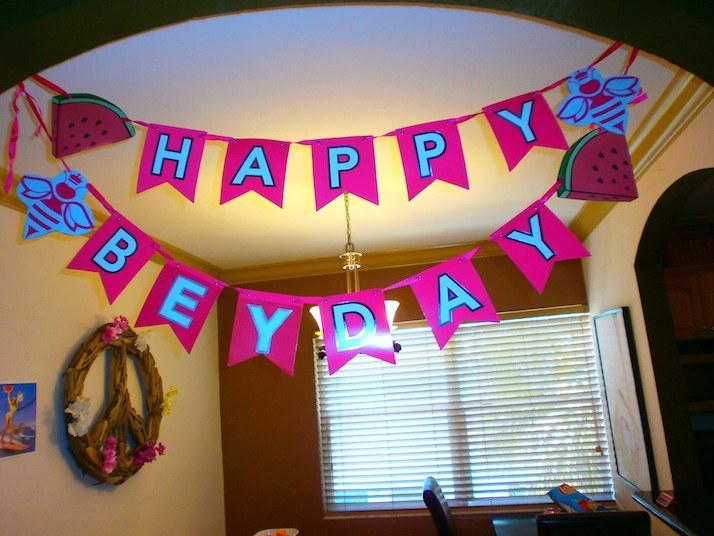 Plus, pool props are so fetch right now- grab a watermelon raft and a couple of surfborts floats and you've got instagram-worthy party decor.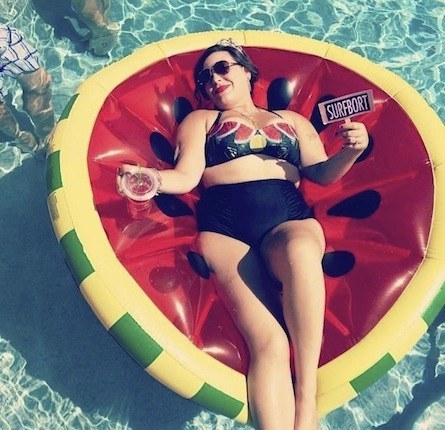 Dress to Impress
Beyonce is classy as the day is long. Encourage leotards, fringe, daisy dukes and leather. Channel House of Dereon Bey. Go straight-up leotard Bey. There is one rule and one rule only. Do NOT let anyone Monica Lewinsky all on your gown.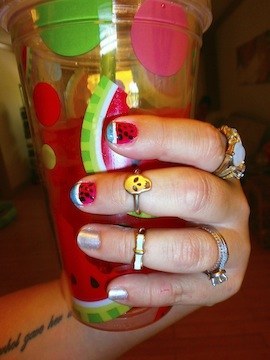 Bottom line, respect the Queen and make the royal family proud.
Party on, Bey. Party on.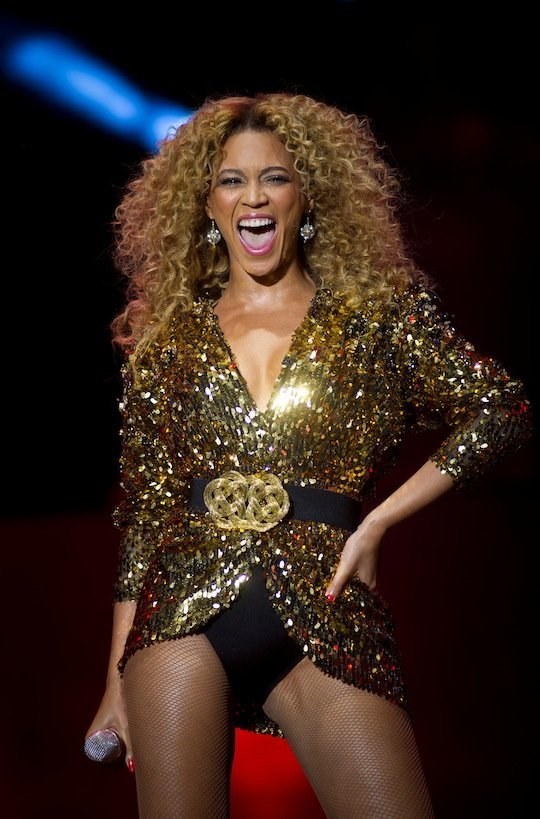 This post was created by a member of BuzzFeed Community, where anyone can post awesome lists and creations.
Learn more
or
post your buzz!