Hi, I'm Rachel, and I love to knit. So a couple months ago when it started looking like we were going to be inside for months on end, I knew the time had come for me to knit my first sweater.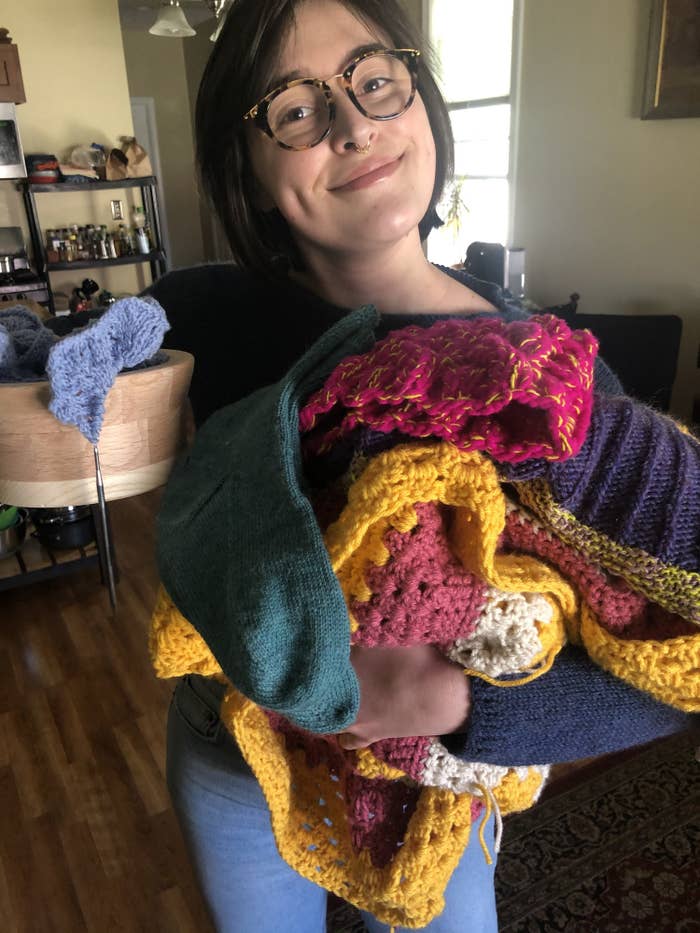 I was nervous — what if my gauging was off?! what if I ran out of yarn?! — so I got a knitting kit from We Are Knitters that I knew would have absolutely everything I needed and walk me through the process.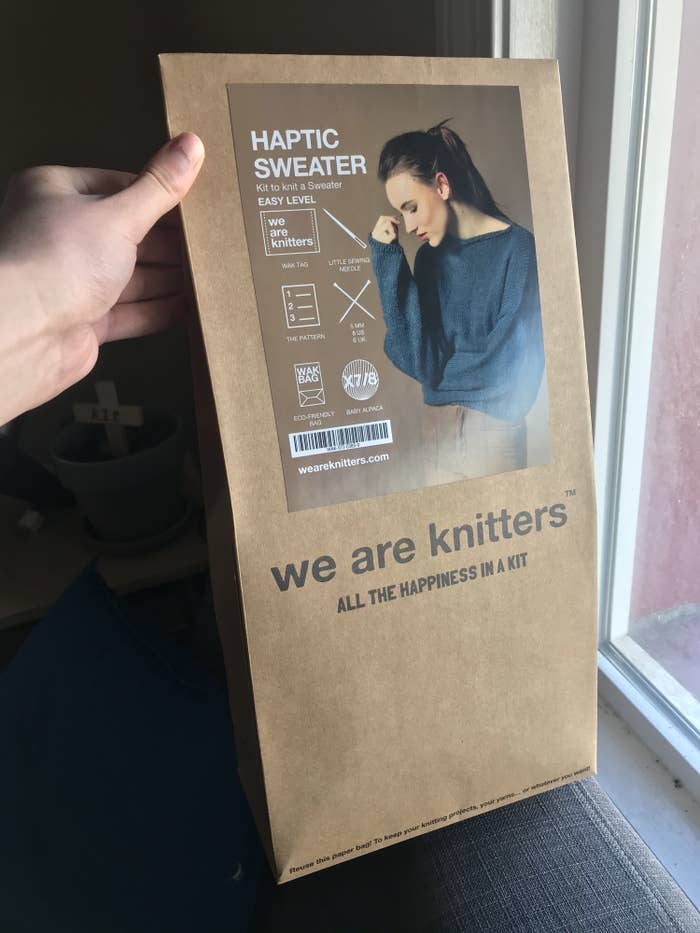 I chose the Haptic Sweater from WAK's "easy" category, mostly because it's made with super soft alpaca yarn — my favorite!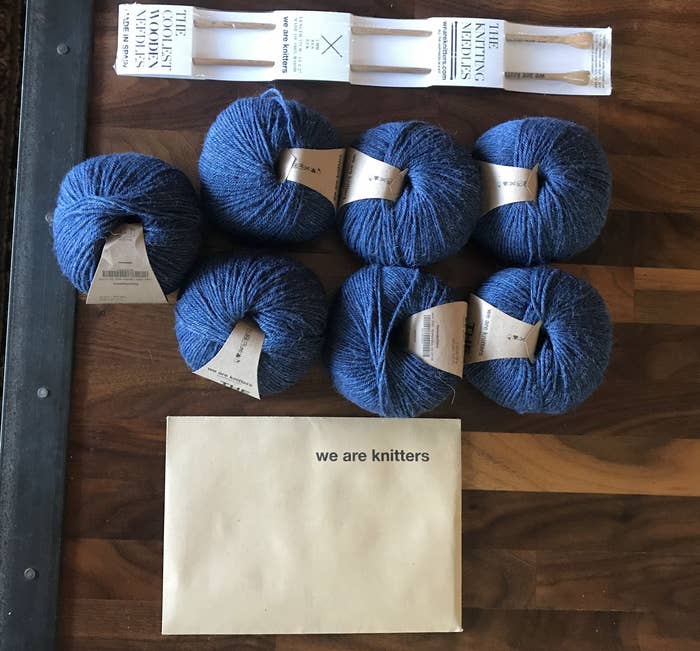 Already eager to wear my sweater, I cast on pretty much immediately. The sweater is knit straight in stockinette stitch, so I'd say that "easy" is the right categorization. If you have command over simple knit and purl stitches and are down for just a *little* bit of shaping for the neck, you can definitely make this.
This pattern has you knit the front panel, back panel, and two sleeves separately and then sew them together — again, making this a very accessible project! In about a week, I had all of my pieces ready to go. But I did basically nothing that week except knit and listen to Harry Potter audiobooks, so take that timing with a grain of salt.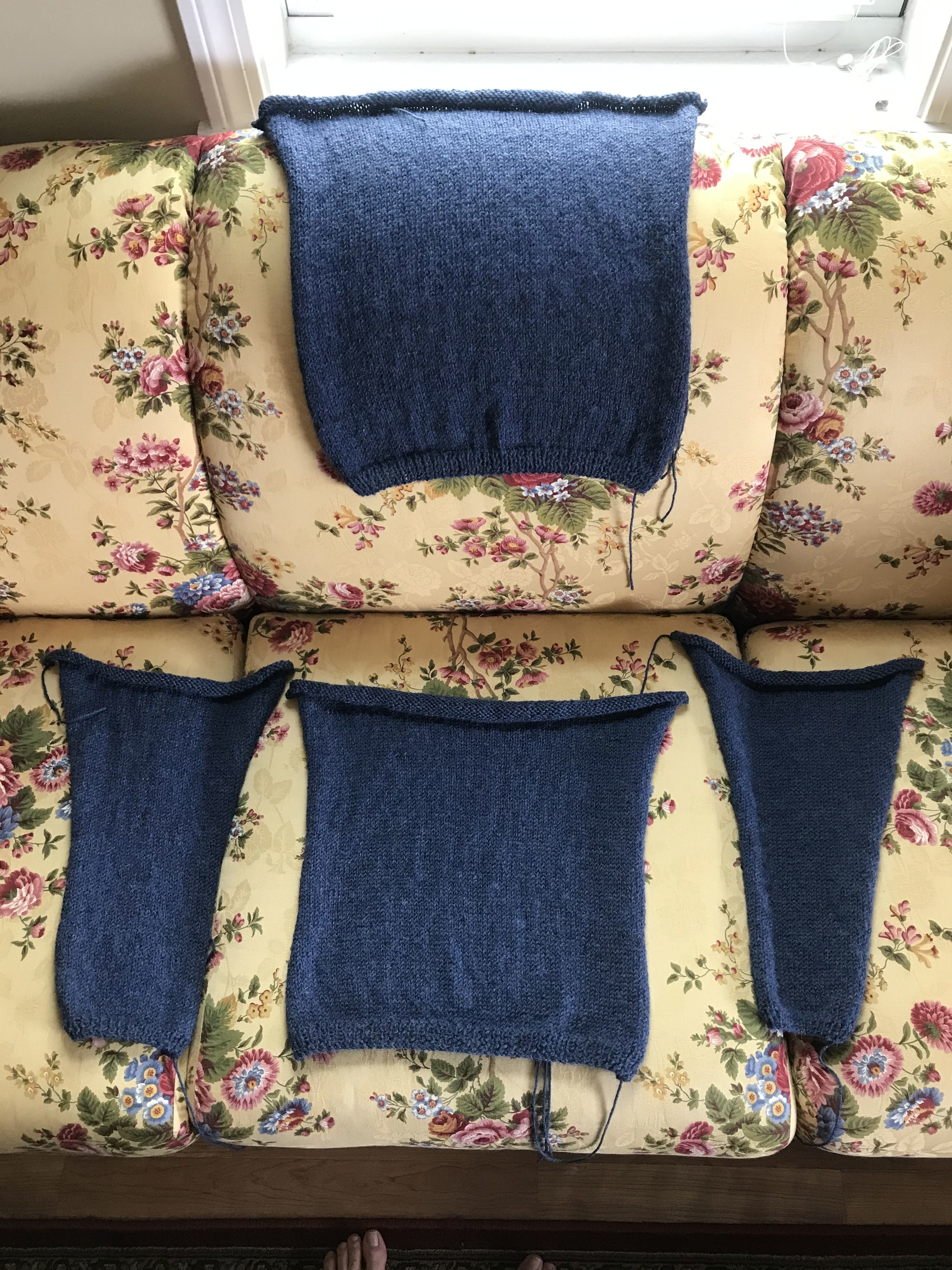 Next up was seaming everything together. I'm a pretty good knitter, but I'm a terrible sewer, so I was honestly nervous about this part. But We Are Knitters has how-to videos for just about any skill you may need help with, and after a couple of watches, I ended up quite pleased with my work!
And just like that, I had a sweater! Look at her...she's so cute *wipes away a single tear*.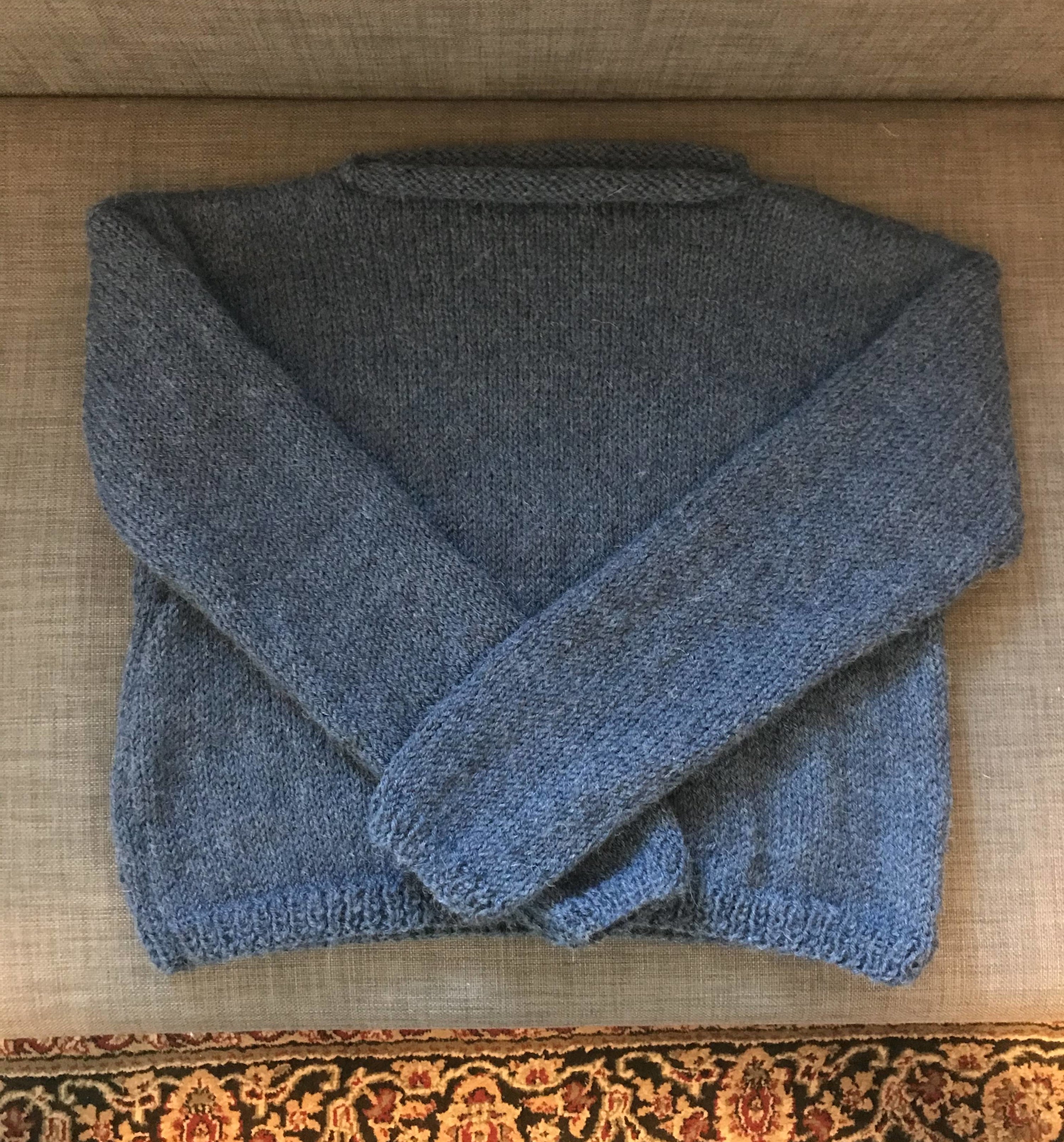 After a little blocking, this is how it looks! If I do another kit, I'll definitely look closer at the measurements and probably size up, but I'm simply thrilled that I can WEAR something that I MADE!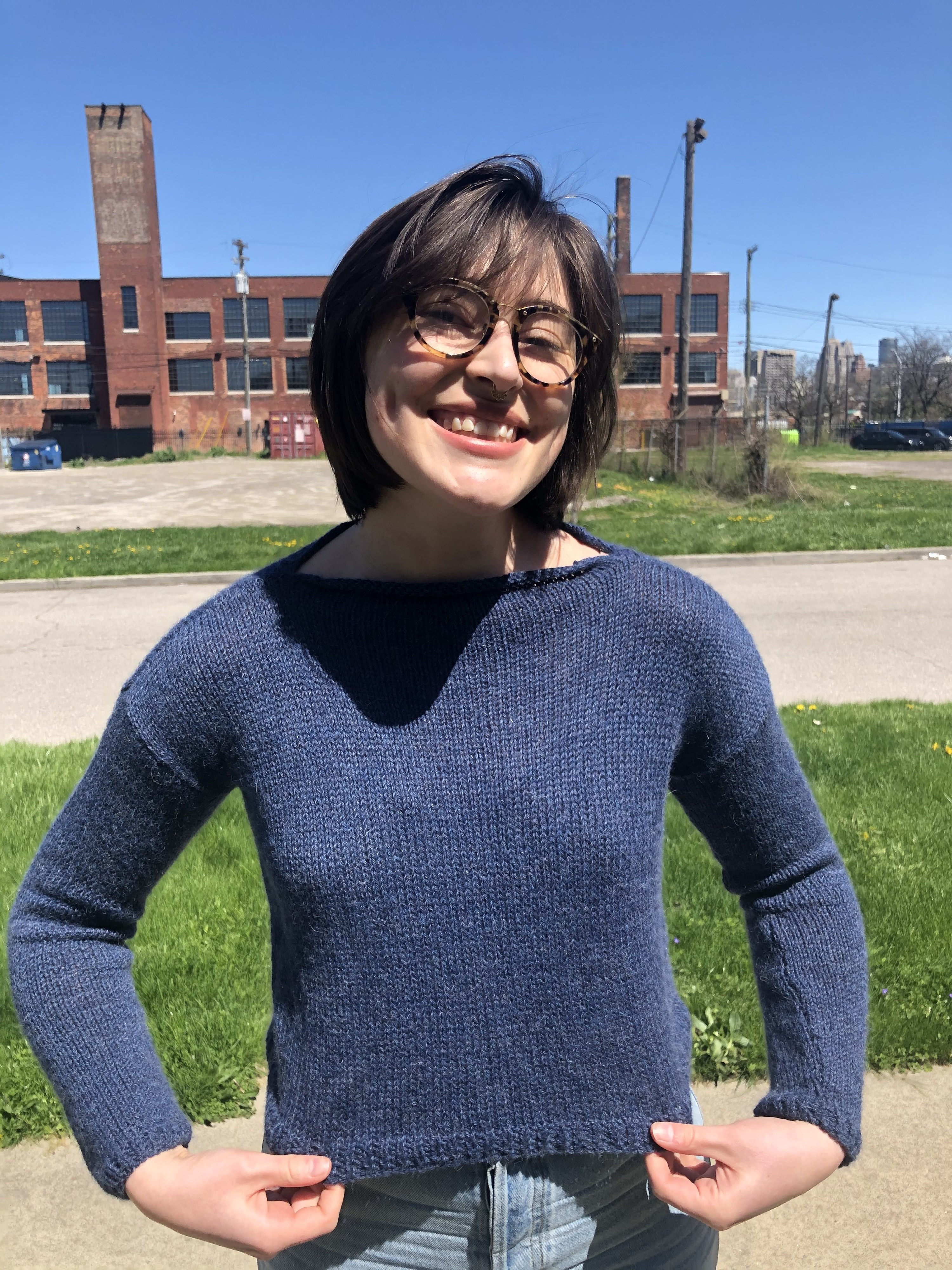 I recommend these kits for *anyone* who needs to kill some time and enjoys crafting. If you're a new knitter, this is a great way to challenge yourself and make the most of your growing skills. If you're an old pro, it's really nice to not have to make a big project plan. Simply hopping in and working in straight stockinette honestly felt so good!