Dax Shepard and Kristen Bell are both super-funny married people, so it makes sense that they'd rip on each other every now and then!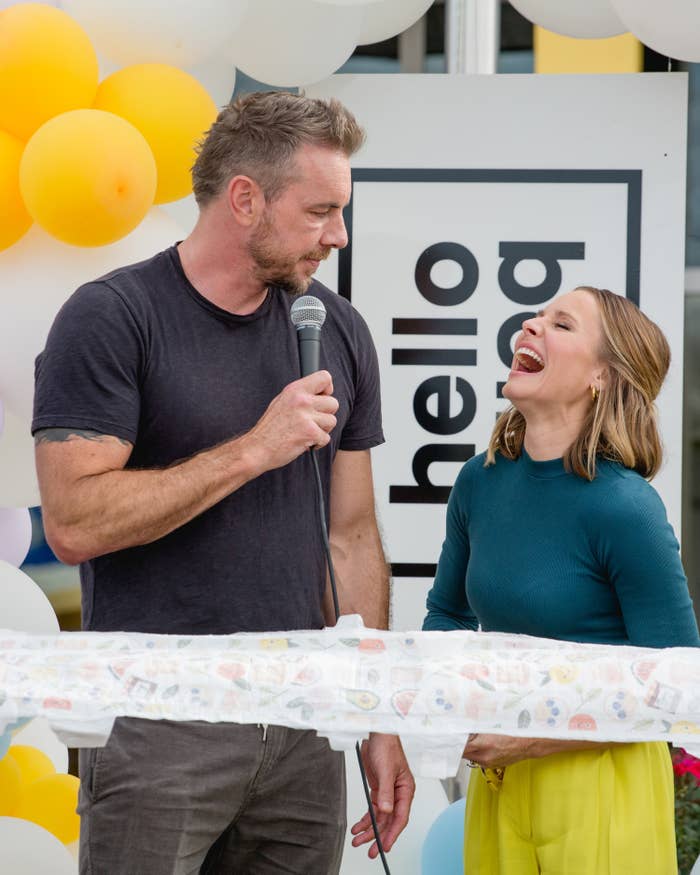 And that is exaaaactly what Dax recently did on his Instagram story.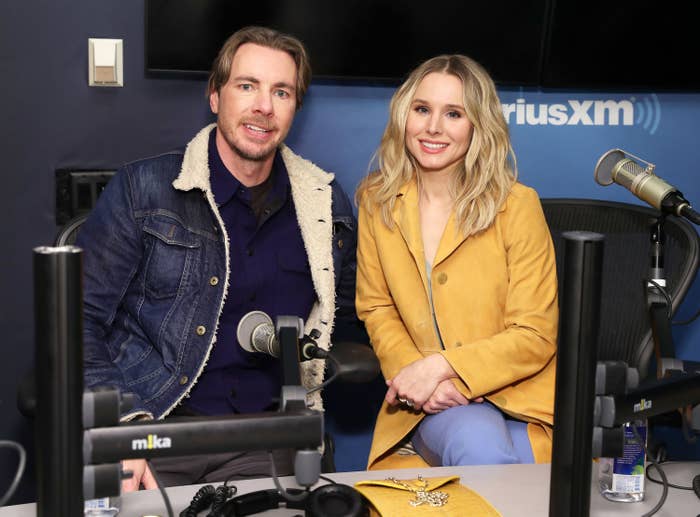 Filming the couple's bedroom toilet, Dax pointed out a clump of toilet paper Kristen had used, which was resting on the bowl's outer rim. "Well, fucking well...what do we have here?" Dax joked. "It's neither in there," pointing to the toilet bowl, "and it's certainly not in there," panning to the trash can.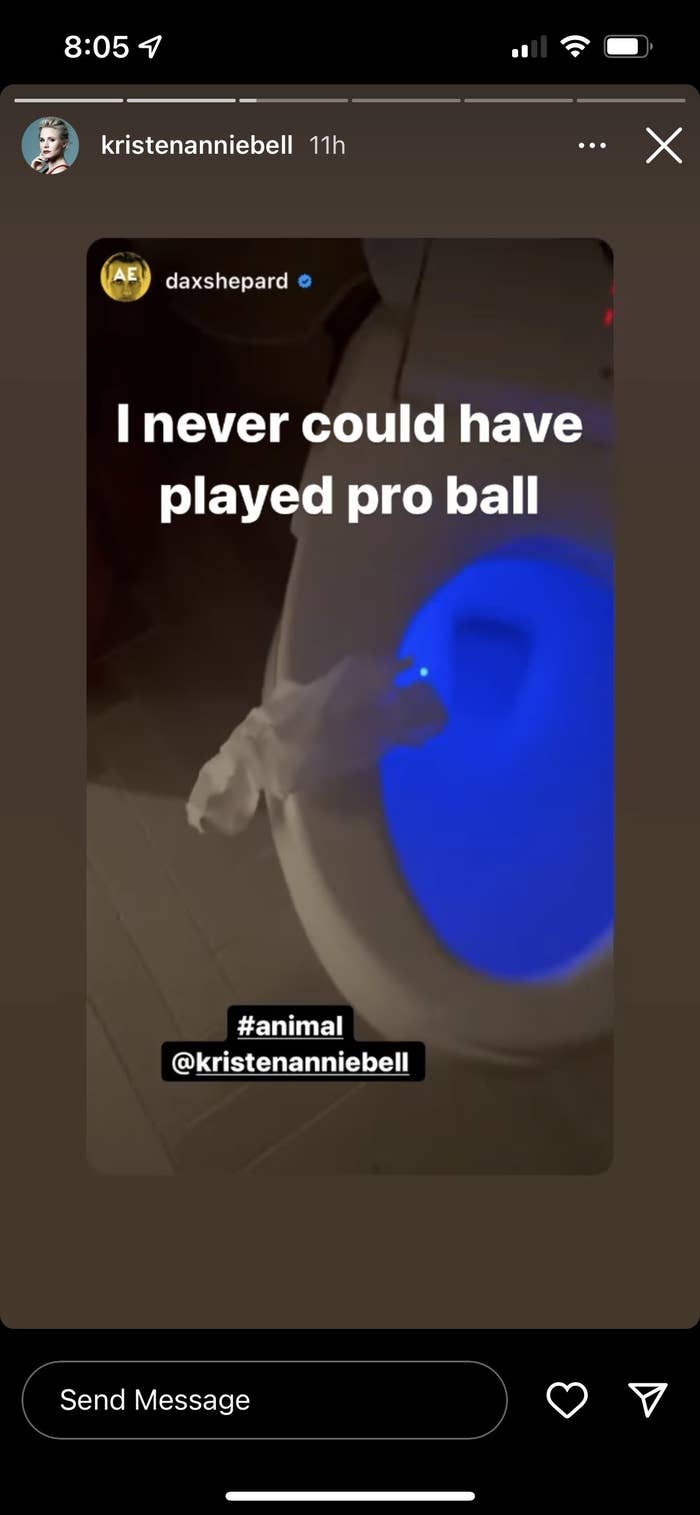 "What kind of ANIMAL would do that?"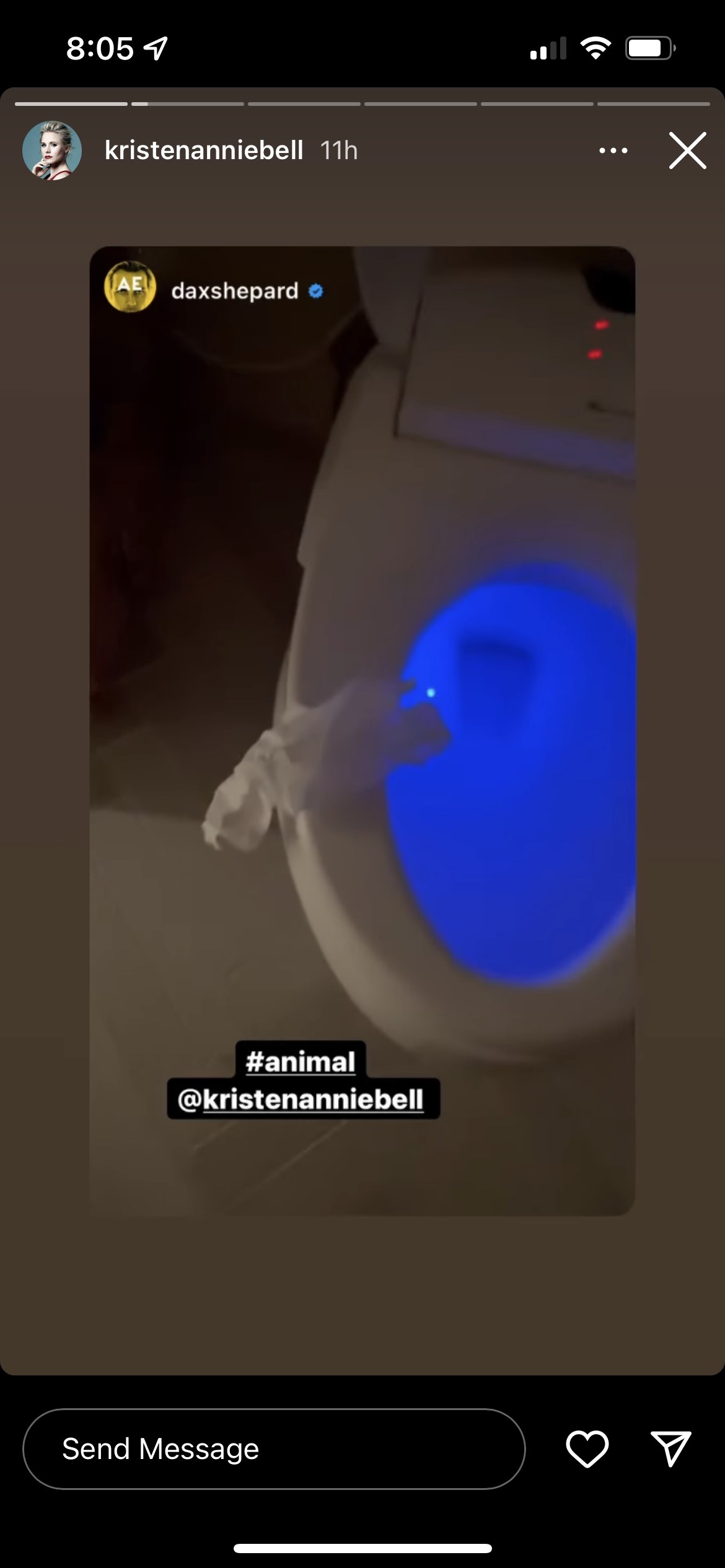 But Kristen's face says everything. "I didn't do it on purpose!" she squeaked.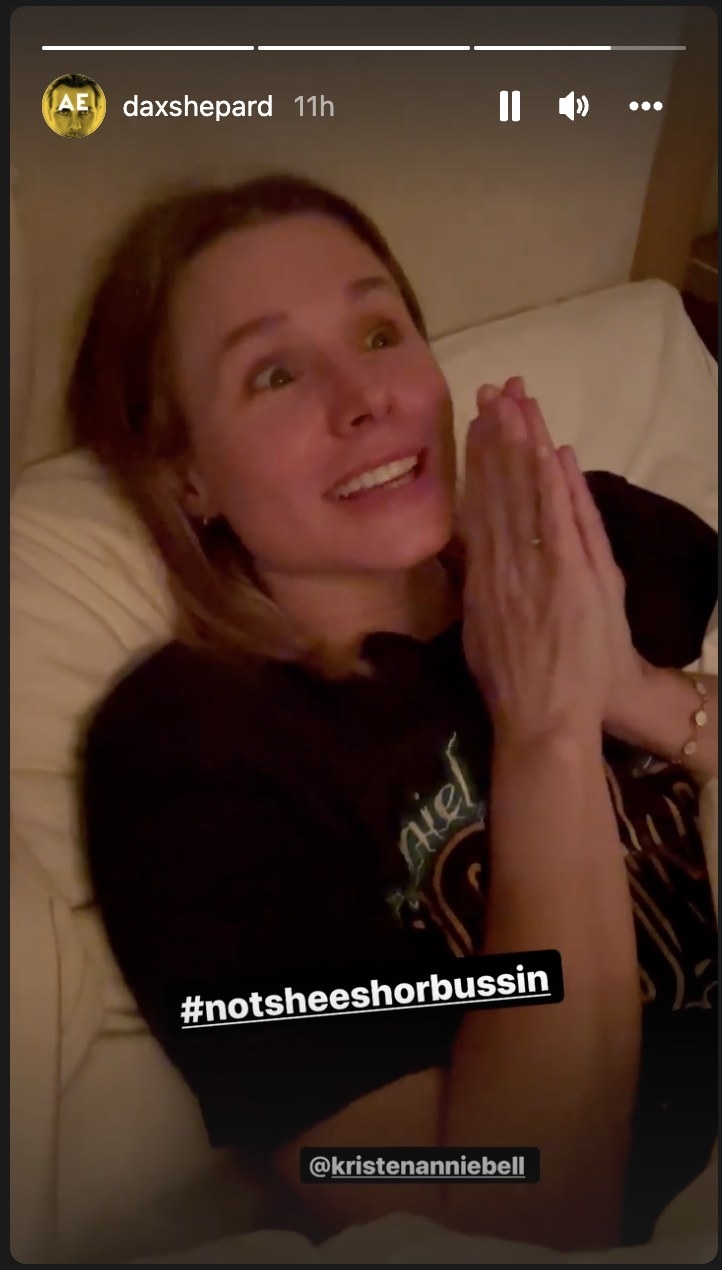 "You HAVE to do that on purpose!" joked Dax, adding that the TP's balance was too perfect for the miss to have been accidental.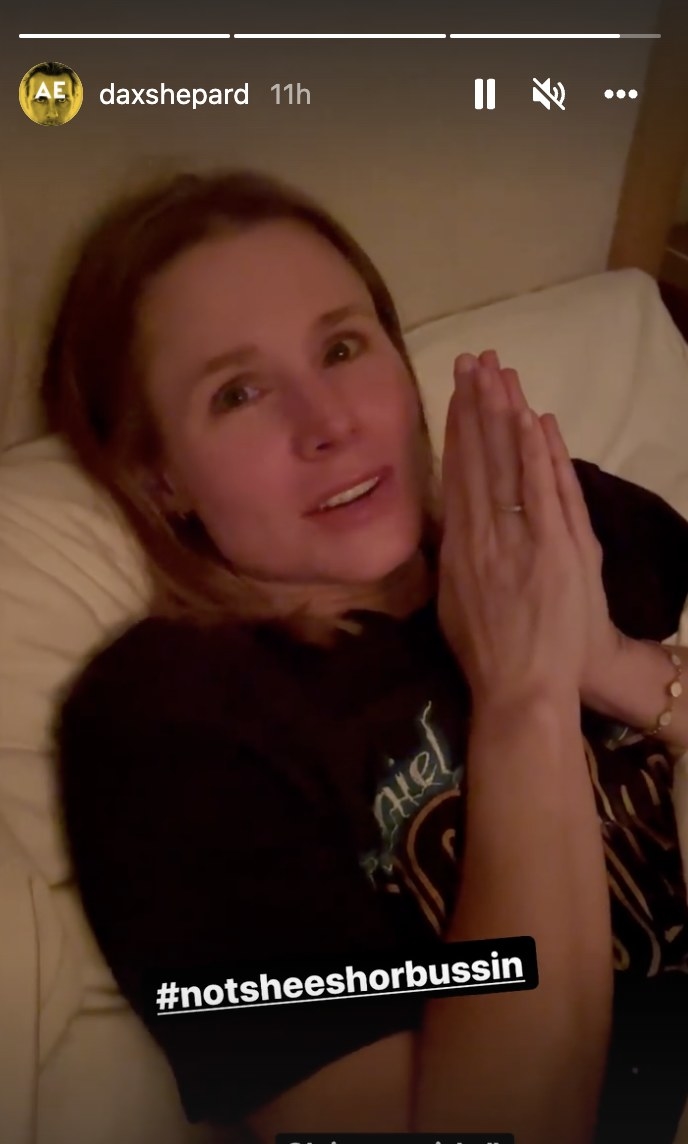 "I could never have played pro ball," Kristen added on her story.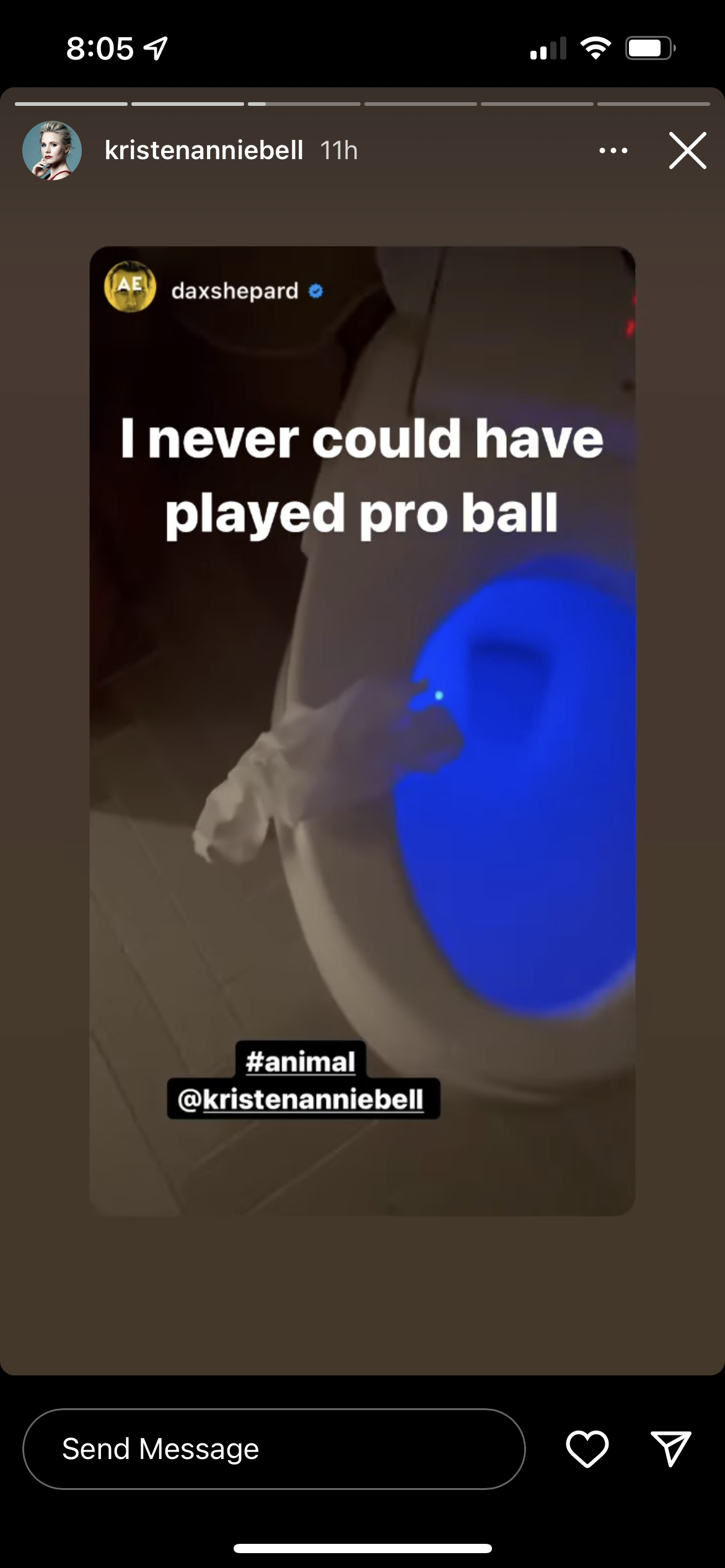 Best part? This has totally happened before. Please see exhibit A: another video from last year, in which Dax quizzes Kristen about what her "intention" was with missing the toilet bowl, which apparently happens "four, five days a week."
"I got busted by @daxshepard," she wrote. "But Peeing IS a waste of time, and [I] stand by that statement."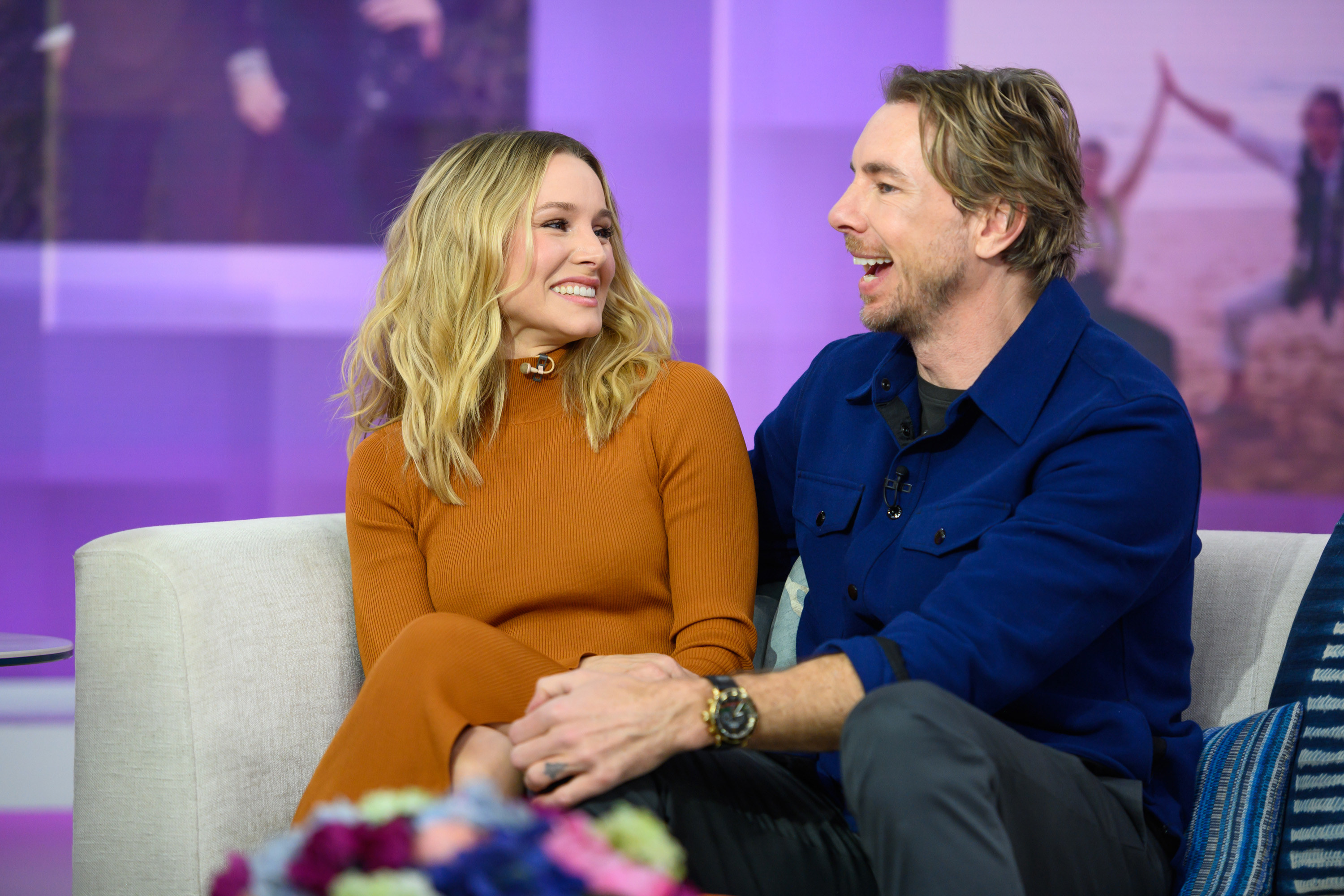 The couple that enjoys scatological humor together stays together.