Guess what? It's a new day, and the Internet is not pleased with Chrissy Teigen.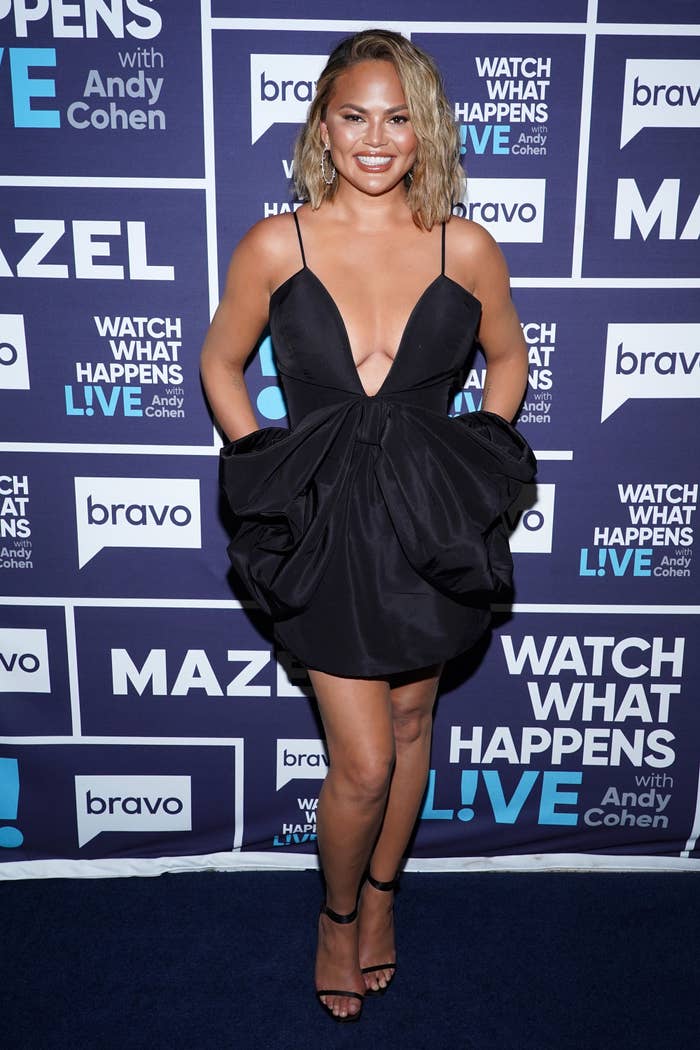 Why? Well, Chrissy recently hosted a huge Squid Game party at her house. That would be fine (lots of people dressed as Squid Game characters for Halloween, etc.), except it's the WAY she did it that has people pissed.
First of all, Chrissy and husband John Legend went ALL OUT, hiring pricey party planners to turn their decadent mansion — not to be confused with their last one, which just sold for almost $17 million — into the show's set. There was a maze staircase, bunk beds, and large piggy banks stuffed with cash.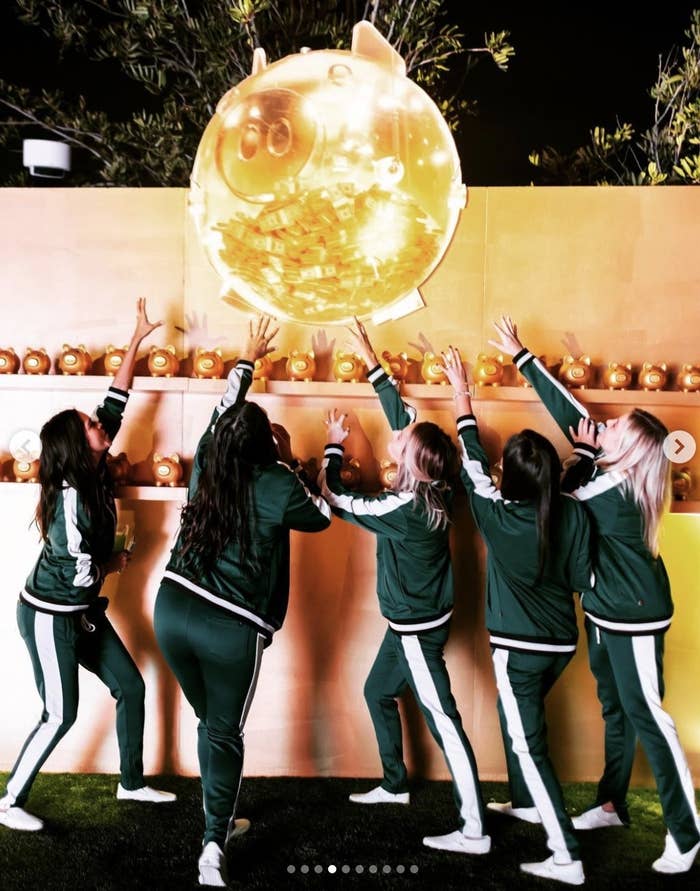 Squid Game "guards" used as...waiters.
A lot of celebs were there, like Shay Mitchell, who posed on the bunk beds, as well as Jesse Tyler Ferguson.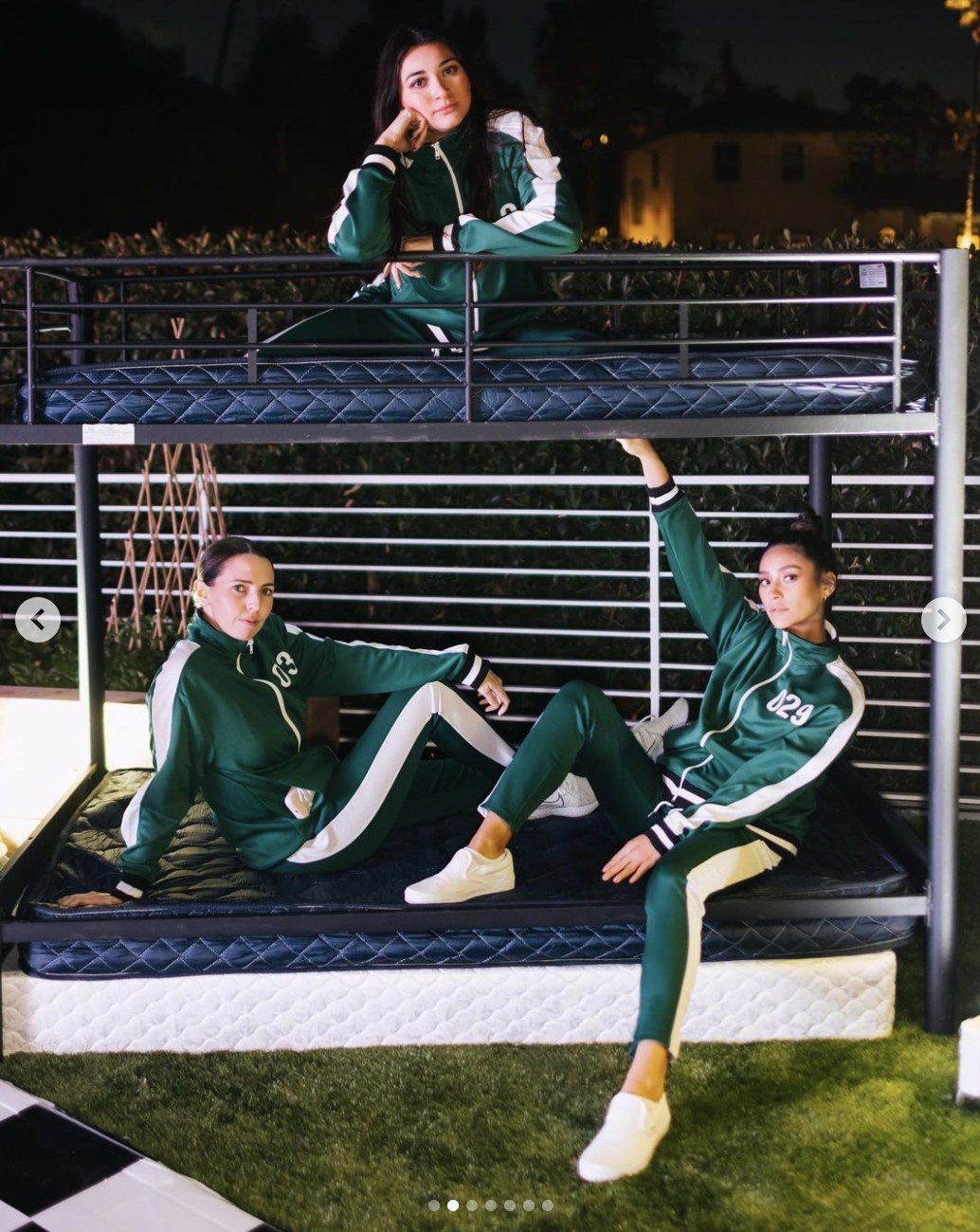 The party also included childlike games such as a dunk tank, musical chairs, hide and seek, and pin the tail on the donkey. And the winner of the "games" got prizes. Like a flight to Napa Valley and dinner for two at French Laundry.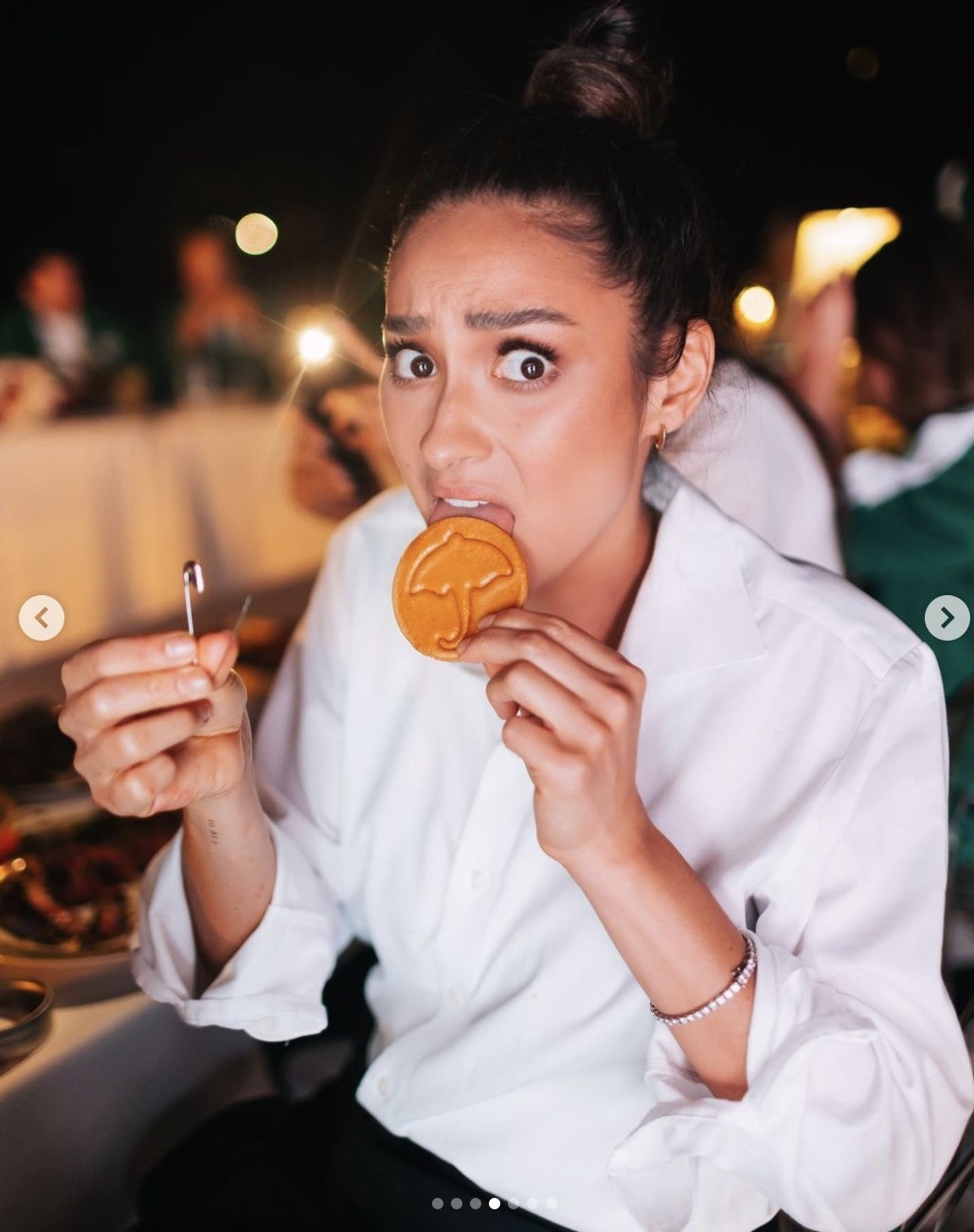 A lot of social media users, though, were quick to point out that simply by hosting such a lavish party, Chrissy had missed the entire point of the show.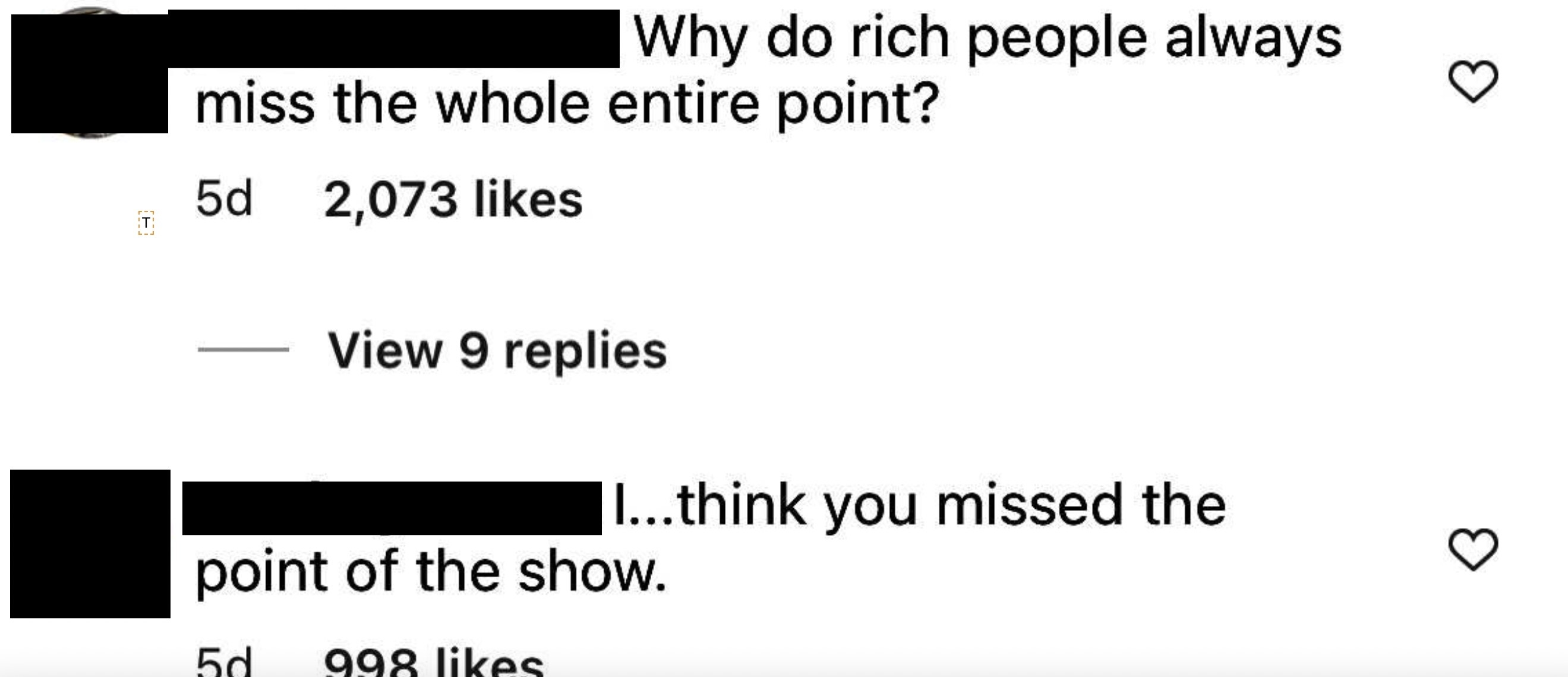 And there's plenty more where that came from.

Yup.

Yeah, so, if you can't see why this was a bad look, let's talk about the premise of Squid Game. The show is about debt-ridden people agreeing to play a deadly series of "games." The winner (who has a VERY slim chance of winning, btw) gets the equivalent of about $40 million. And it's all for the enjoyment of ultra-wealthy "VIPs." It's basically a portrait of wealth inequality, which is a major global issue.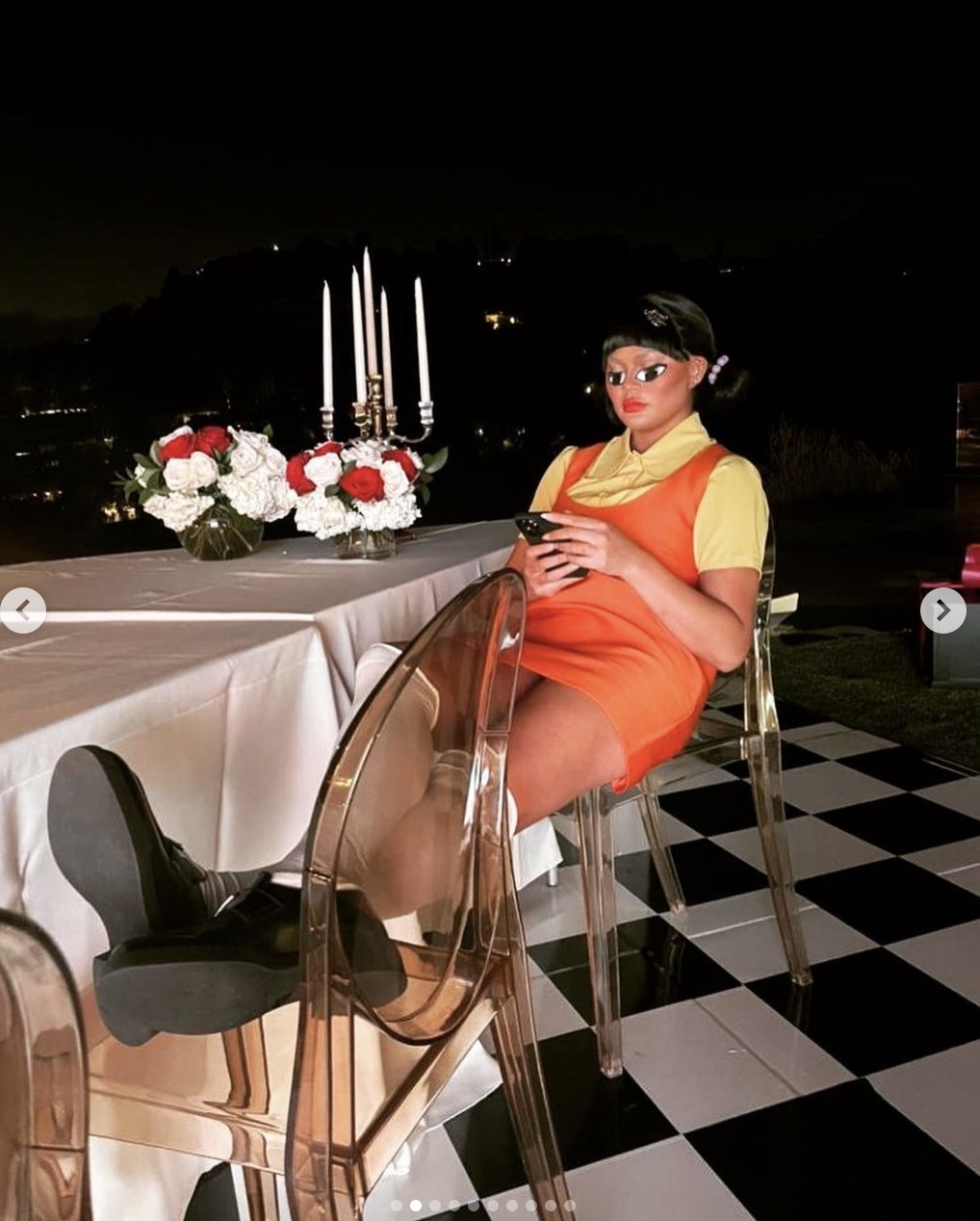 So you can probably see why people think a super-wealthy celeb hosting an ultra-lavish Squid Game party looks hella insensitive.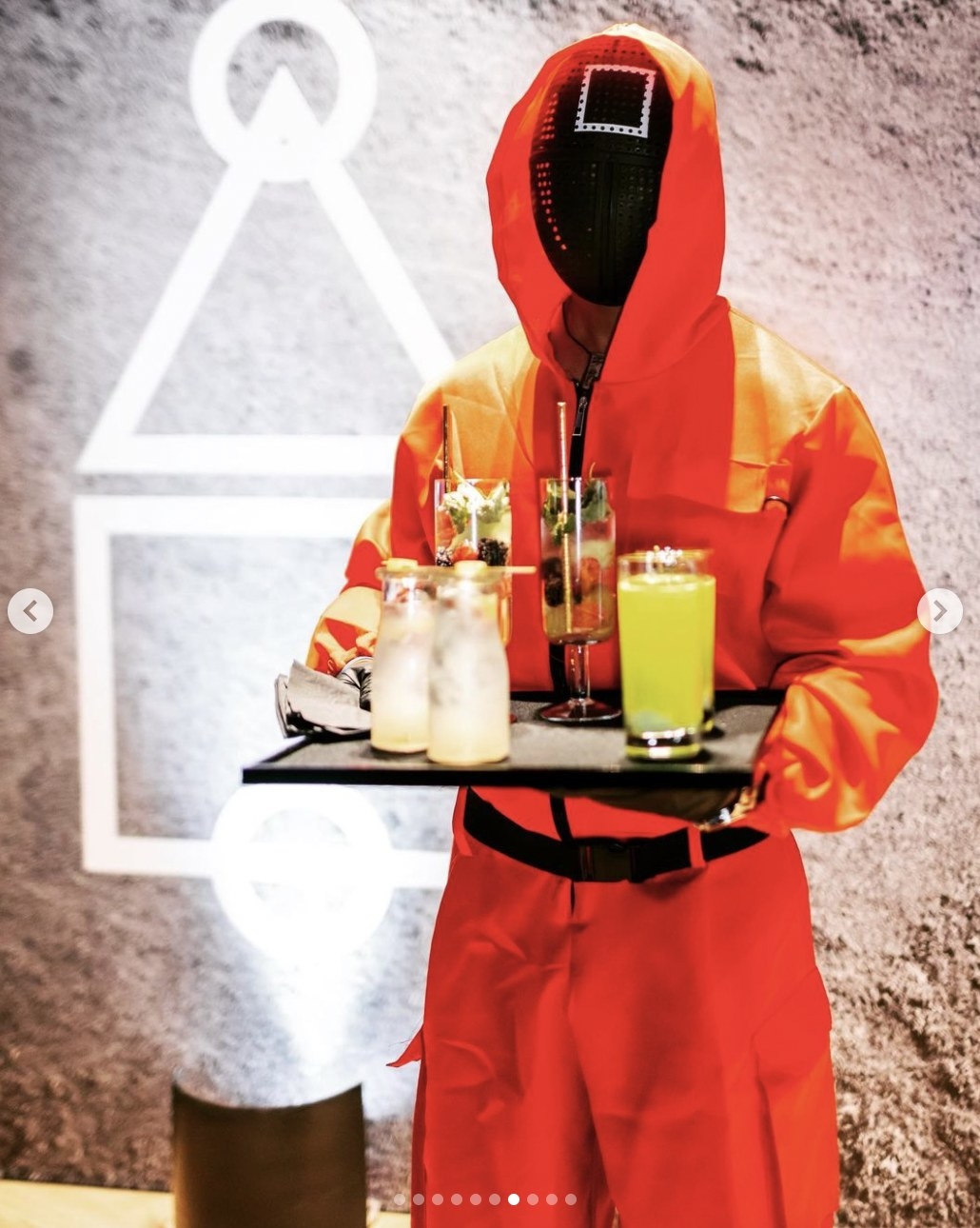 Chrissy also limited comments on her Insta post.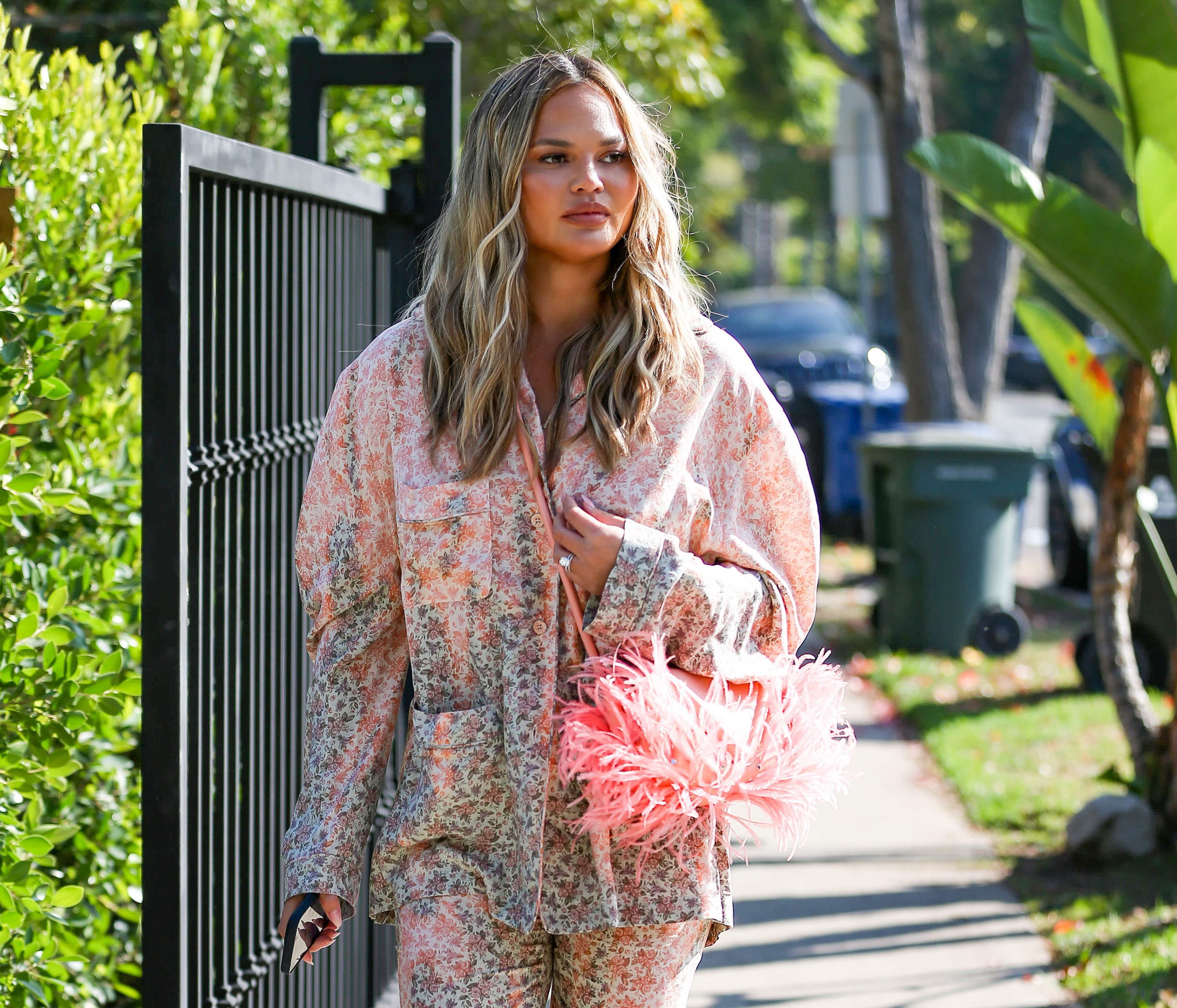 And look, I get it. Squid Game was/is a global sensation. Lots of people dressed in tracksuits for Halloween. But CHRISSY, you essentially are one of the ultra-rich people from the show. Maybe don't spend $$$$ to cosplay a situation where lower-middle-class people are forced to become the worst versions of themselves and/or brutally murdered for a slim chance of winning a cash prize. OK?