The Iowa Democratic Party held their state convention this past weekend.
A lot of normal things happened. You know, like a Bernie Sanders supporter dance party.
But then, Iowa Democrats got down to business.
Buried in their state party platform, under "Criminal Justice," was this plank: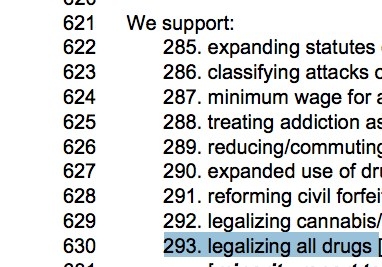 That's right, the Iowa Democratic Party actually proposed legalizing all drugs.
That includes drugs like:
# Crack Cocaine
# Heroin
# Crystal Meth
But we know what you're thinking.
There is no way this got approved, right?
"In the wee hours of Sunday morning, Iowa Democrats, meeting in the state convention in Des Moines, approved a platform plank calling for the legalization of all drugs."

The official position of the Iowa Democratic Party: MAKE ALL DRUGS LEGAL!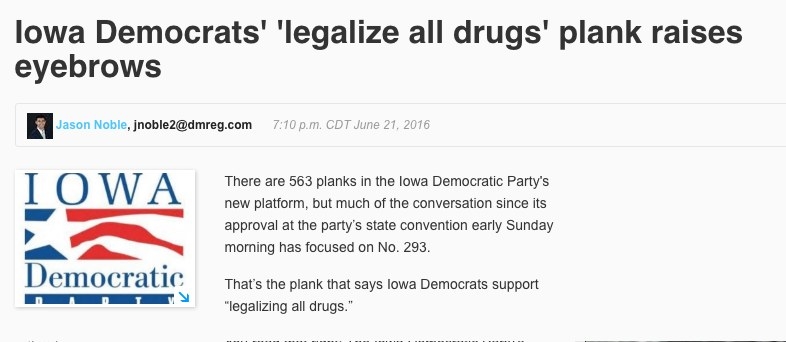 With their legal drugs platform plank in place, the Iowa Democrats may just need a new logo:
As much as the Iowa Democrats may want it, making all drugs legal is not a priority for Iowans.