Those of us at the game noticed the temperature steadily rising. The AT&T Center turned from a comfortable environment to a full fledged sauna. People started using accordion-styled noise makers to fan themselves. The floor was so slick with condensation that I nearly ate it walking down the stairs. I knew something was up but it was confirmed with a fateful text from my brother: the air conditioning was out.
Getting the News
Let's Take a Quick Trip to New Braunfels
The Spurs Always Play Two Opponents (But Typically It's The Refs and the Other Team)
My Vote Would Be for Tio Chuy
There Was a Unique Odor
A True Fan Suffers With His Team
Even the Water Company Got in the Action
Then There Was the Inevitable Parody Account
"You Know, Back In My Day..."
It's a Conspiracy I Tell Ya!
He IS the Best in the Business
There is a Lot of $$$ for Copper at the Salvage Yard
And Finally, the Classic Coach Pop Quote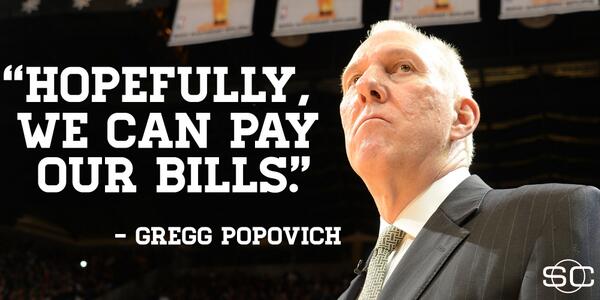 Garrett Heath is a content marketer at Rackspace and maintains SA Flavor, a local San Antonio blog on food and culture.
Top image via Champion AC.
This post was created by a member of BuzzFeed Community, where anyone can post awesome lists and creations.
Learn more
or
post your buzz!