Britney Spears performs with a live python.

Getty

Diana Ross fondles Lil Kim's boob.

Getty

Lady Gaga accepts an award in a dress made of meat.

Getty

Britney Spears gives Michael Jackson an "artist of the millennium" award that MTV were forced to hastily create backstage.

Getty

Rose McGowan attends the show as Marilyn Manson's date dressed like....uh....this.

Hulton Archive

Fiona Apple declares "the world is bullshit" in her acceptance speech.

MTV

Krist Novaselic from Nirvana gets hit in the head with his own bass guitar, which he threw up in the air.

MTV

Kanye West rushes the stage and grabs the mic while Taylor Swift accepts an award.

Getty

Beyoncé announces her pregnancy during her performance.

Getty

Madonna kisses Britney. (And also Christina Aguilera, but who cares?)

Getty

Tim Commerford from Rage Against the Machine interrupts Fred Durst's acceptance speech to climb the scaffolding of the stage.

MTV

Adam Yauch from the Beastie Boys crashes the stage as "Nathaniel Hornblower" while R.E.M. accepts an award.

MTV
Do You Remember When Classic VMA Moments Happened?
You don't get a Moon Man!
Nice try.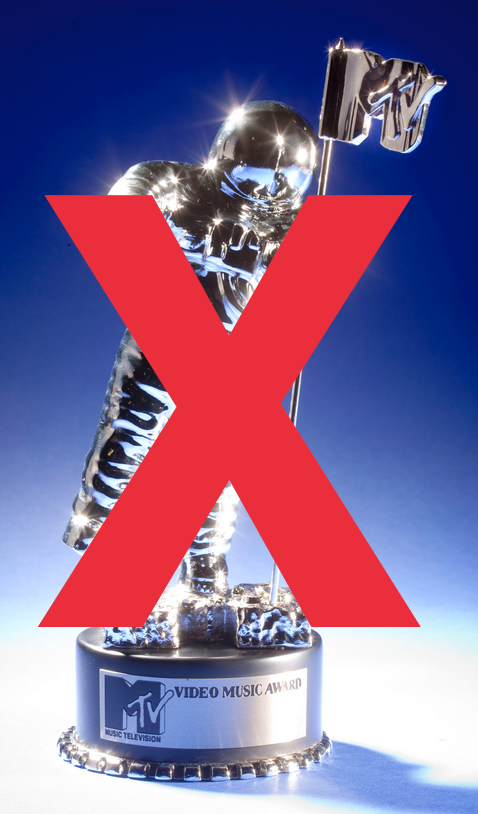 Congratulations!