Dating as a queer person can be beautiful sometimes. And other times, it can be a straight-up disaster. Just thinking of the strange dates I've been on with other men gets my blood pumping, in the unsexiest way.
But even the worst dates make the best stories sometimes, as I was reminded when I asked the BuzzFeed Community about their own queer dating horror stories. Here are some of your (unfortunately) unforgettable dates, immortalized forever:
1.
"I went on a first date with this really cute guy. I was a freshman in undergrad and he was a junior, and he invited me to his place for some homemade pesto and spaghetti. The date was going so well, and I was really vibing with him...until I found out that I was allergic to pine nuts, which were in the pesto. I went into anaphylactic shock."
2.
"I was 18 years old and working at a call center. I had just got a promotion to supervisor in another department. Before my shift, I was outside in the smoking area and saw a guy who, to me, seemed obviously gay. I wasn't out yet, but worked up the courage to talk with him. We hit it off and planned our first date. Then, we finished our cigarettes and went back to work. Another supervisor said she needed a witness to write up an employee for attendance issues, per company policy. I waited in the office and she came back in with the hottie I was flirting with outside."
3.
"I've only ever been on one date in my entire life and it was before I realized, and accepted, that I am queer. I had just finished high school and had been talking to the guy I went to prom with, who was my parents friends's son. He asked me if I wanted to go out to lunch and I accepted. Throughout the entire date, he kept asking me if I liked girls and every time I said no, he kept asking if I was sure."
4.
"A couple of friends thought that we would be a good match, even though I had said that I wasn't interested in a relationship with anyone at the time. They ignored me and told her where I worked and what times I would be there, and she showed up to my job in the middle of my shift and asked if we could go out for my lunch break. Because I'm a people-pleaser, I said sure. It was terrible. It was an hour of her talking about all of the things that we could do at her house and why she thought we were compatible, even though we'd just met. After I went back to work, she texted my friends and told them that she was in love with me after an hour together."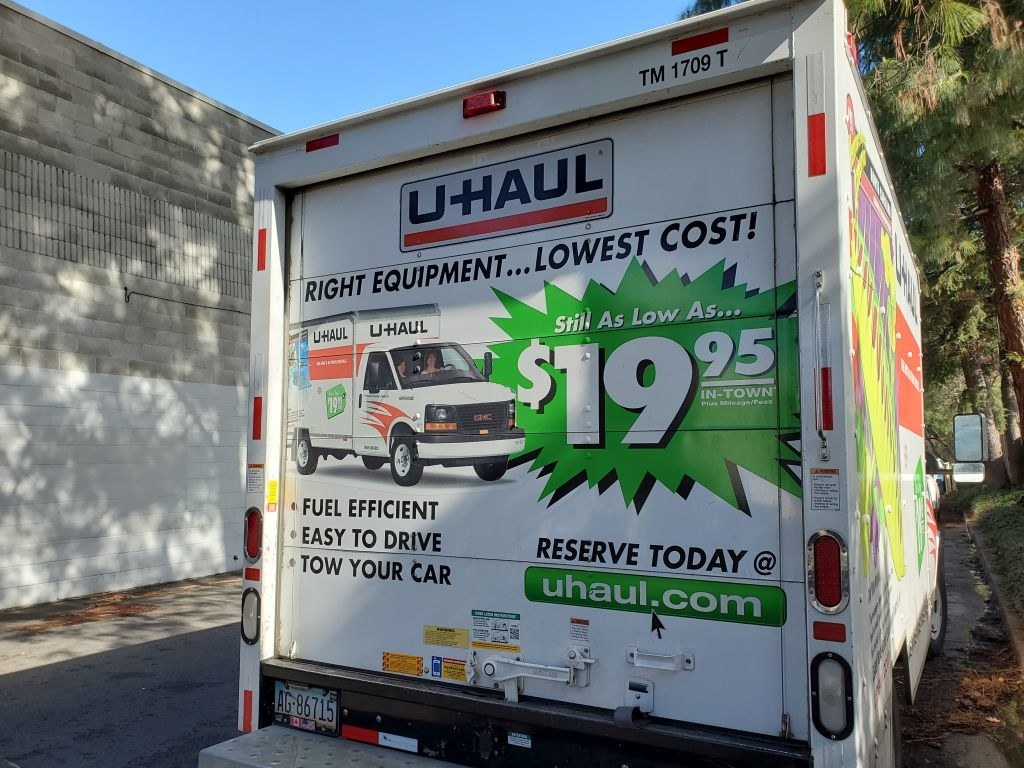 5.
"I was on a weekend trip in Arizona, staying with friends, and their next door neighbor and I hit it off. He took me out to dinner at a very nice place. At one point, he excused himself 'for a few minutes,' then never came back. When I asked another waiter, it turned out he had dated our original waiter, that the sparks flew, and they took off. I had to call my friends to come get me."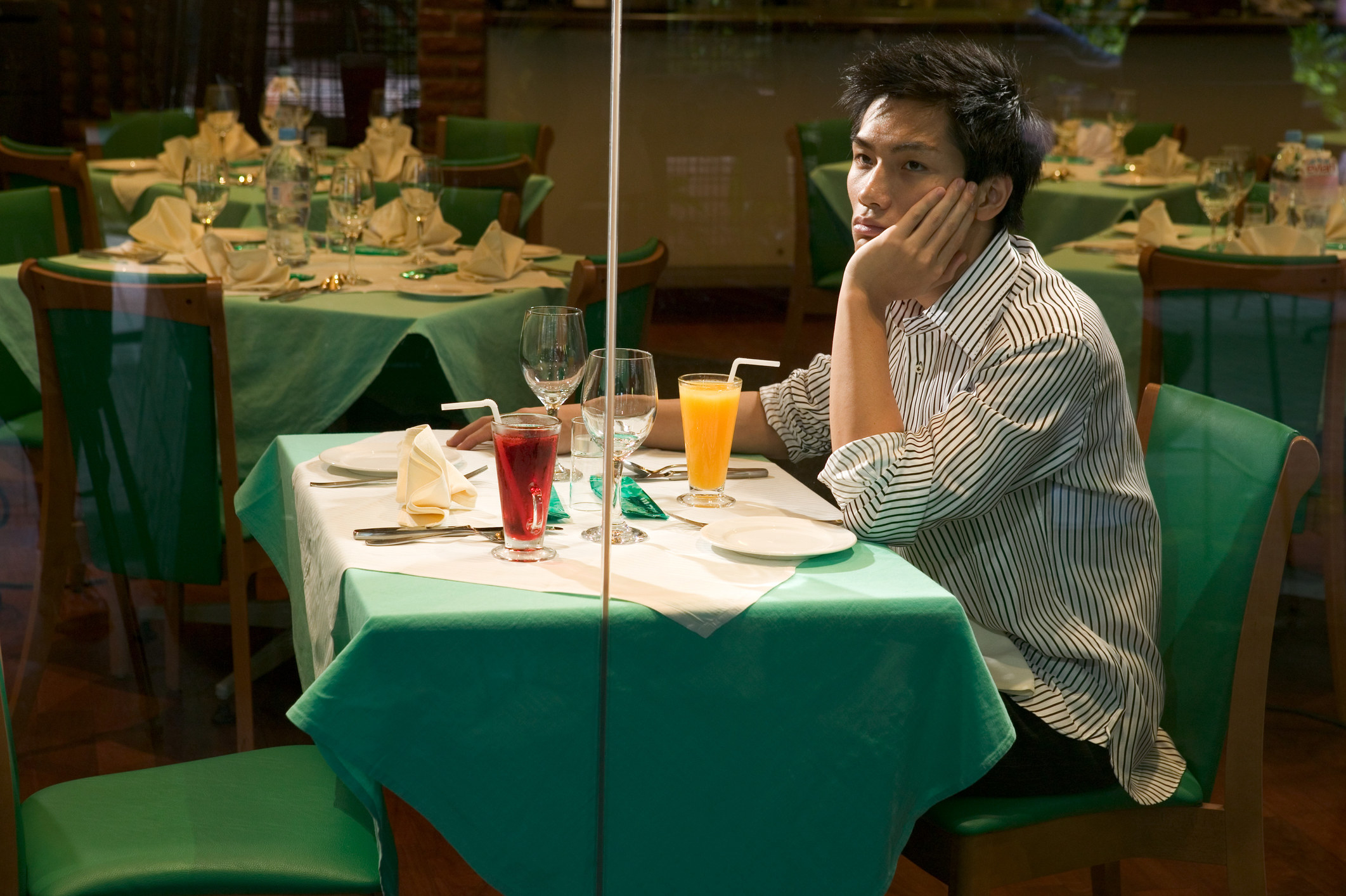 6.
"We'd just started dating and thought it'd be fun to go camping. It was the first time for both of us! We drove out to a high elevation remote lake in October to hike and enjoy the fire. Things we forgot: Hiking boots, warm clothes, stove, and a fire starter. We couldn't go anywhere because we had no boots, and we froze at night because we had no warm clothes, Also, a damn squirrel jumped into our tent and would not leave. After a sleepless night, we spent 90 minutes trying to brew a decent cup of coffee over a crappy fire. It was an experience, but we had a lot of laughs."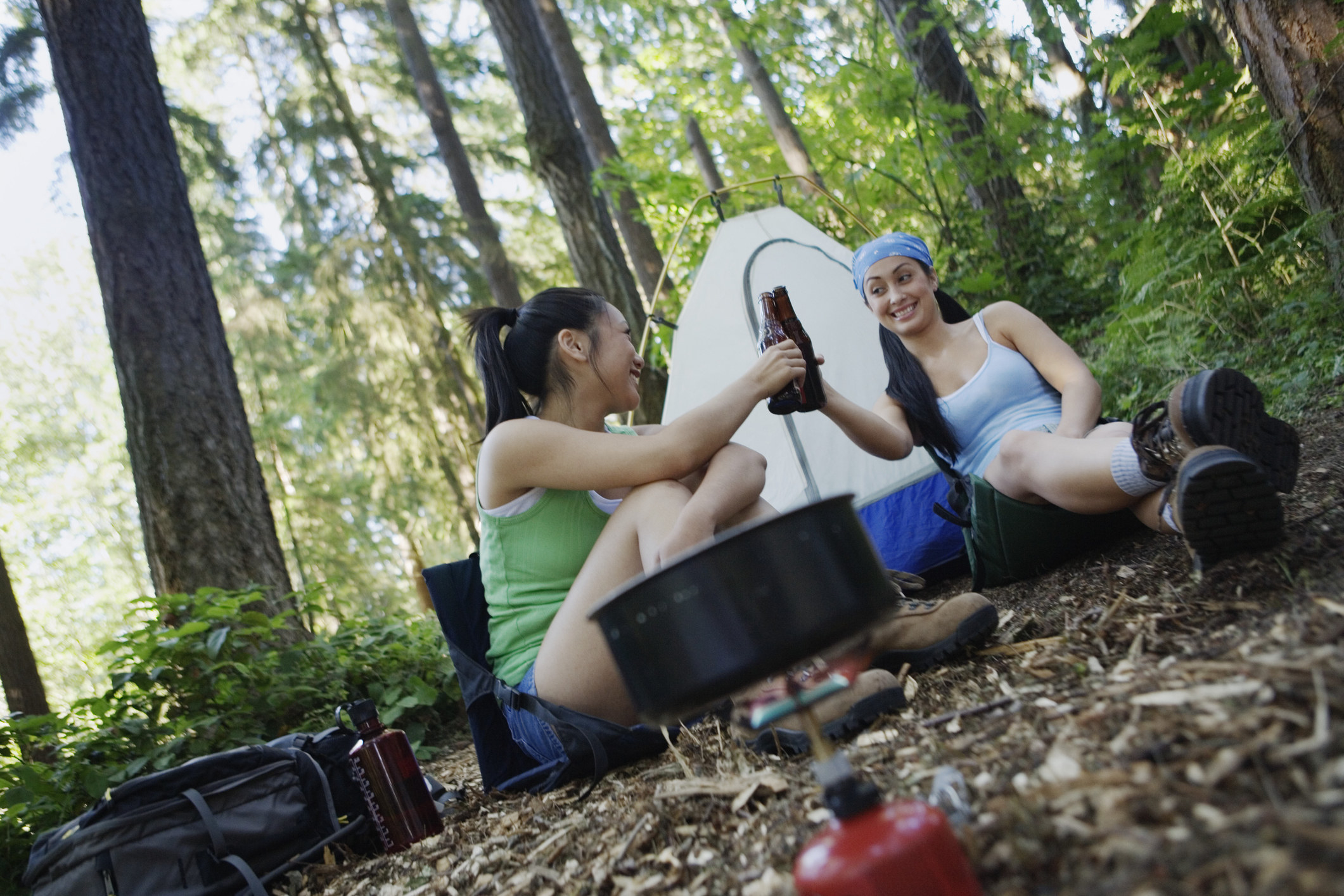 7.
"I matched with this person on Tinder and thought we hit it off. It wasn't long until he asked me what I was looking for and I responded with, 'A partner.' Then, they told me they weren't looking for 'anything serious,' as they has just gotten out of a relationship. But they were willing to see where we went in the future. I was fine with that, and we became friends. We met up three times over a couple months, and one of those times they cooked for me at their house — they were all very much like dates, just without the label of being dates. We messaged for hours and got along really well. It was getting to the point I thought something was developing. A few months later, he messaged me saying he was pretty bummed out. I asked why and he said that he had broken up with this girlfriend — I never had any idea about her!"
8.
"After we'd been cuddling for hours on our first date, she kissed me. I revealed that it was my first kiss with a girl, and she proceeded to find excuses to hurry me out the door. I later found out she'd slept with someone else later that night."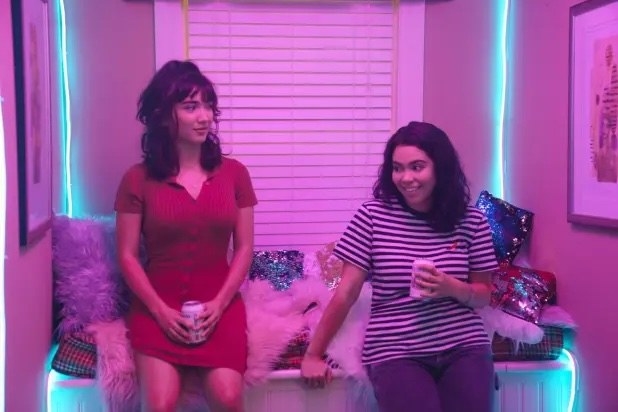 9.
"He looked cute and we agreed to go out for a coffee. I spoke about 10 sentences throughout the date. It was mostly him talking about his problems and how bad his life was at that time. Once home, I told him that not once did he ask me a question. I told him I was concerned for him, and that he was not ready for dating yet. I advised him to see his doctor for a mental health check."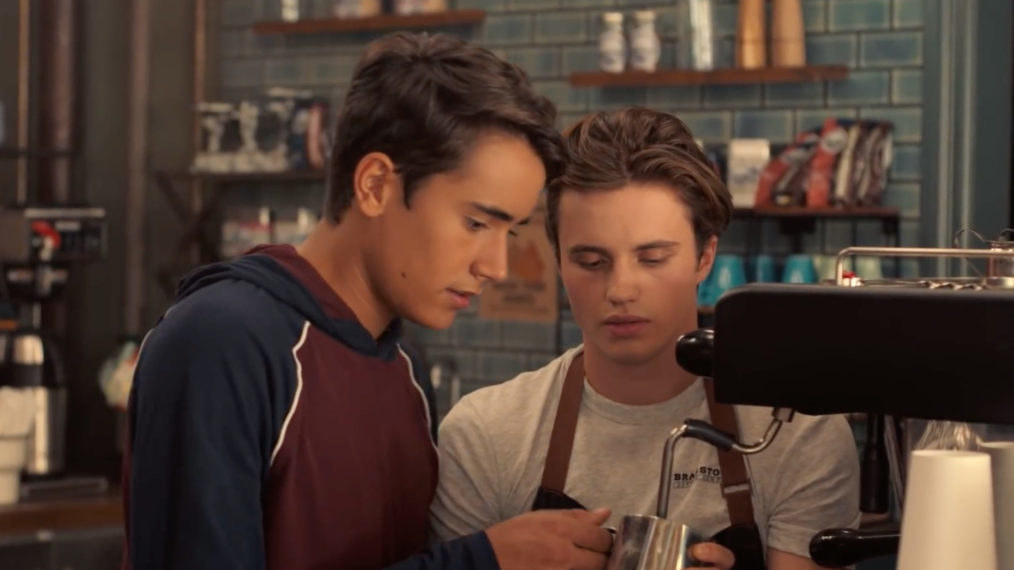 10.
"I was going on a date to a brewpub, and I tend to drink quickly when I was nervous. I didn't want to be drunk in the first 30 minutes of our date, so I ordered a quart of fried rice and ate it about an hour before the date so I'd have something in my stomach. Once we sat down to dinner, the first sip of water I took went down the wrong way. I started choking and proceeded to throw up that entire quart of fried rice all over the table and my date."
11.
"Fifteen years ago, I met this girl at a bar in Sydney, and we hit it off. She was really nice, and super sexy. We went on a proper date, and when she dropped me off, we started to make out and really got to know each other. We go up to my apartment, and sexy times ensued...except it was so bad. We fumbled around and couldn't figure out each other's bodies. In hopes of rectifying, the strap-on came out...and she proceeded to pummel me in the 'wrong' hole. As I lied there in agony, she said, 'Uh, I've gotta go. Big Brother started tonight,' and just left."
12.
"It was a casual hook-up. He said he was a little bit sweaty. I thought that sounded sexy. Turned out his apartment stank of cigarettes and he smelled of warm, unwashed body odor. The real horror: We still hooked up."
13.
"I met this woman on an app and we planned to go see a movie and grab dinner. The movie was inoffensive, nothing out of the ordinary. We got to the Applebee's for a nightcap/snack/dinner, and my date immediately started talking about how hot her ex was and how she wanted to 'bang' our waitress because she seemed like 'she'd be a good time.' We didn't even have our drinks yet. I got uncomfortable, so I asked if we could end early, and left immediately after we were done, with no kiss goodbye."
14.
"To me, the consistently worst thing on dates has been when my stomach gets upset and I excuse myself to the bathroom, but my date comes too. Y'know, because we are the same gender."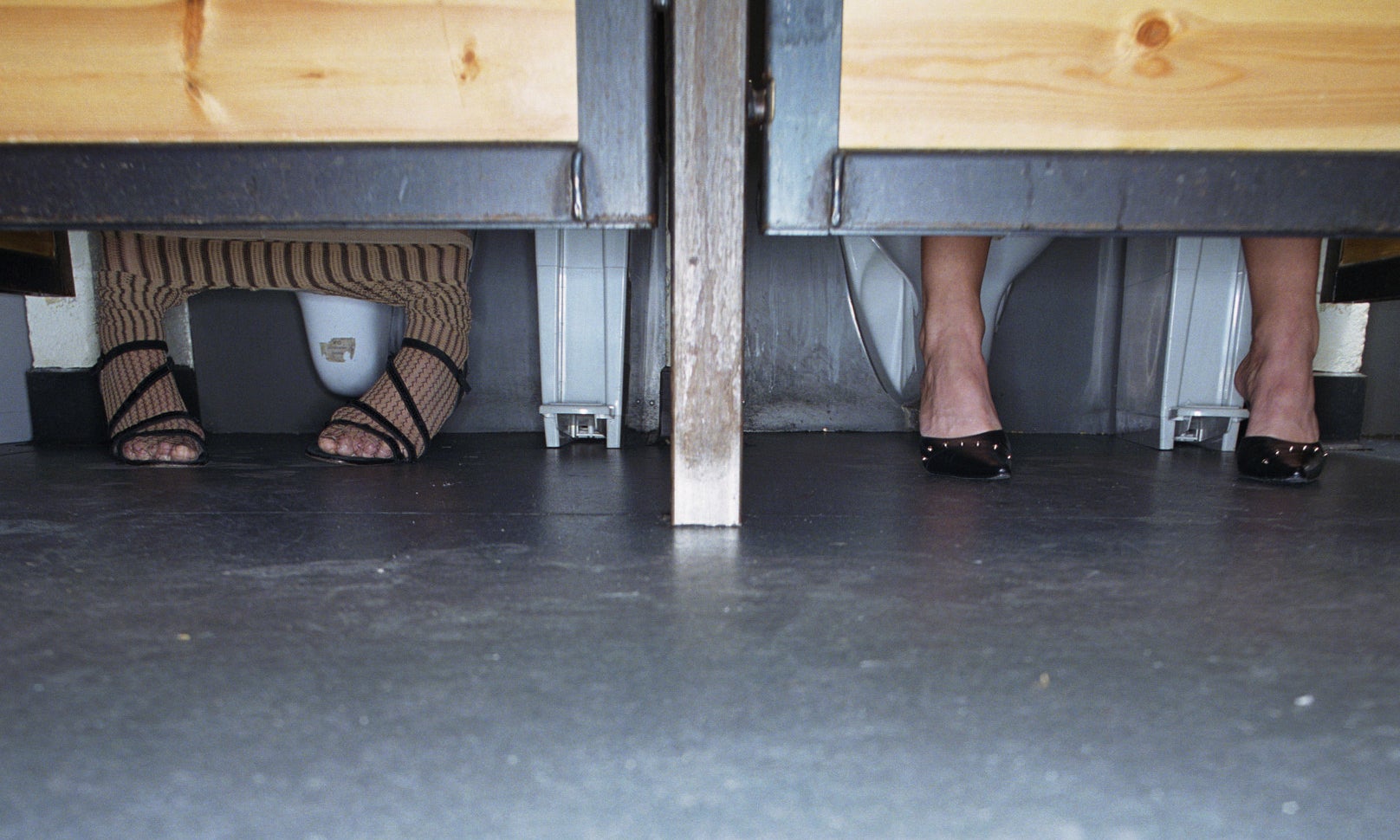 15.
"I was talking to a person online during the early AOL chat days. She was a fairly butch woman, which I prefer. She told me she looked like Brad Pitt. She also mentioned her 'anaconda' several times, so that was odd. We met for drinks, and she showed up without teeth. She had teeth, they were just in a glass at home. It was really hard to suddenly have a conversation with someone so young who didn't have teeth. I thanked her for the drinks and went home."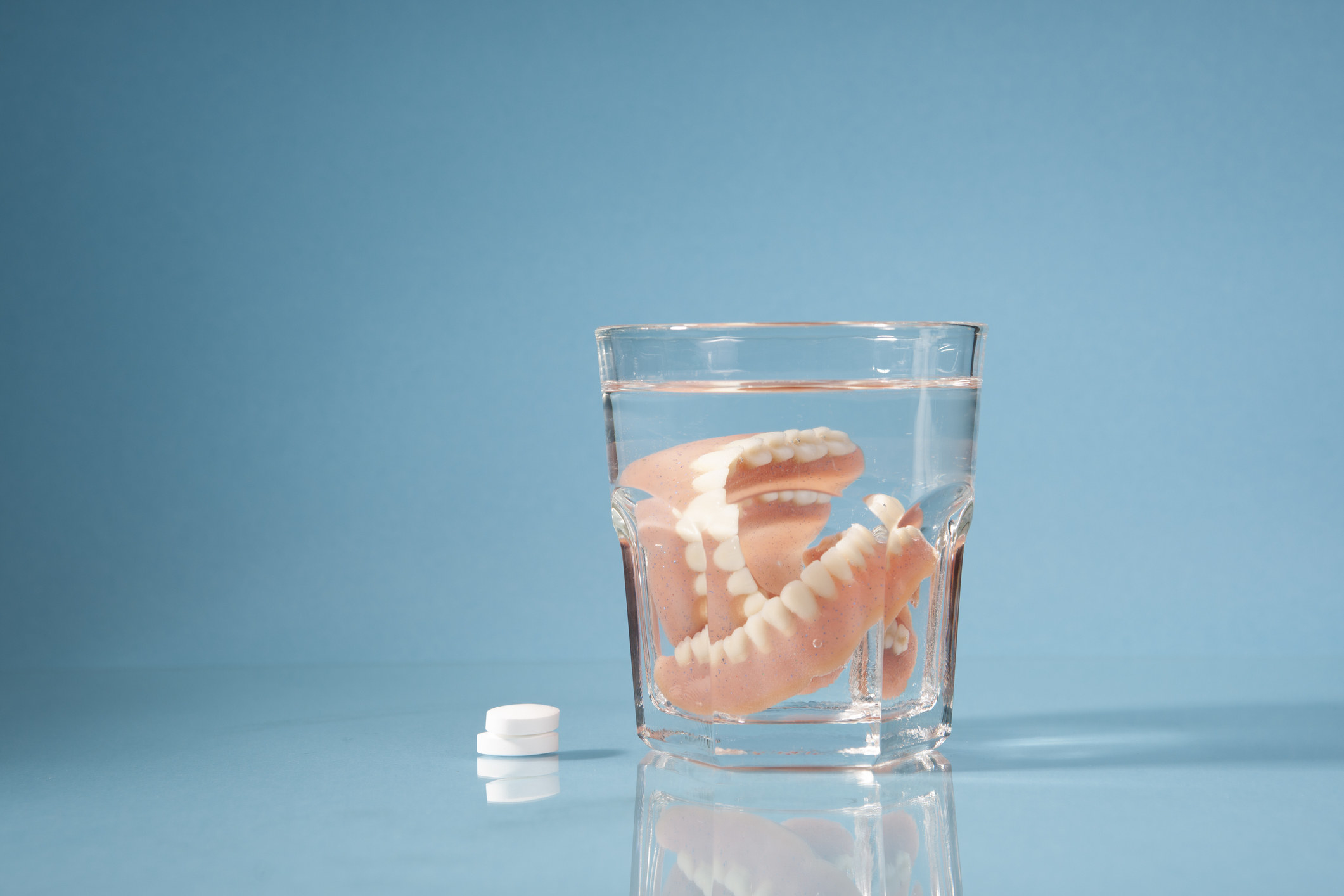 16.
"I met a guy on Tinder and we really hit it off. He was super sweet and, from my understanding, was single. We decided to meet for sushi and see if our chemistry really vibed in person — sometimes there's a different vibe over text than being in person. Halfway through the date, he got up to use the restroom. While he was away, a woman sat down next to where he was sitting and started looking at the menu. I asked her, 'Hi, uh, can I help you?' She said, 'Oh he's my husband! I thought he said I was joining?' I was absolutely shook. He returned and explained the situation. It turns out that he revealed to his wife that he was bisexual and wanted to add a man to their sexual relationship. However, the stipulation was that she had to be in the room. I was absolutely horrified and felt uncomfortable, so I left."
17.
"I went on a date and this girl was really nice! We got along great and everything was perfect. So, we went to her place for bonus fun. She told me to wait a moment, then went into her bathroom...and came out in a dog costume. I asked to use the bathroom and went out the window."
What are some of your own queer dating horror stories? Spill, and tell me about it in the comments!
Looking for more ways to get involved with the queer community? Check out all of BuzzFeed's posts celebrating Pride 2022!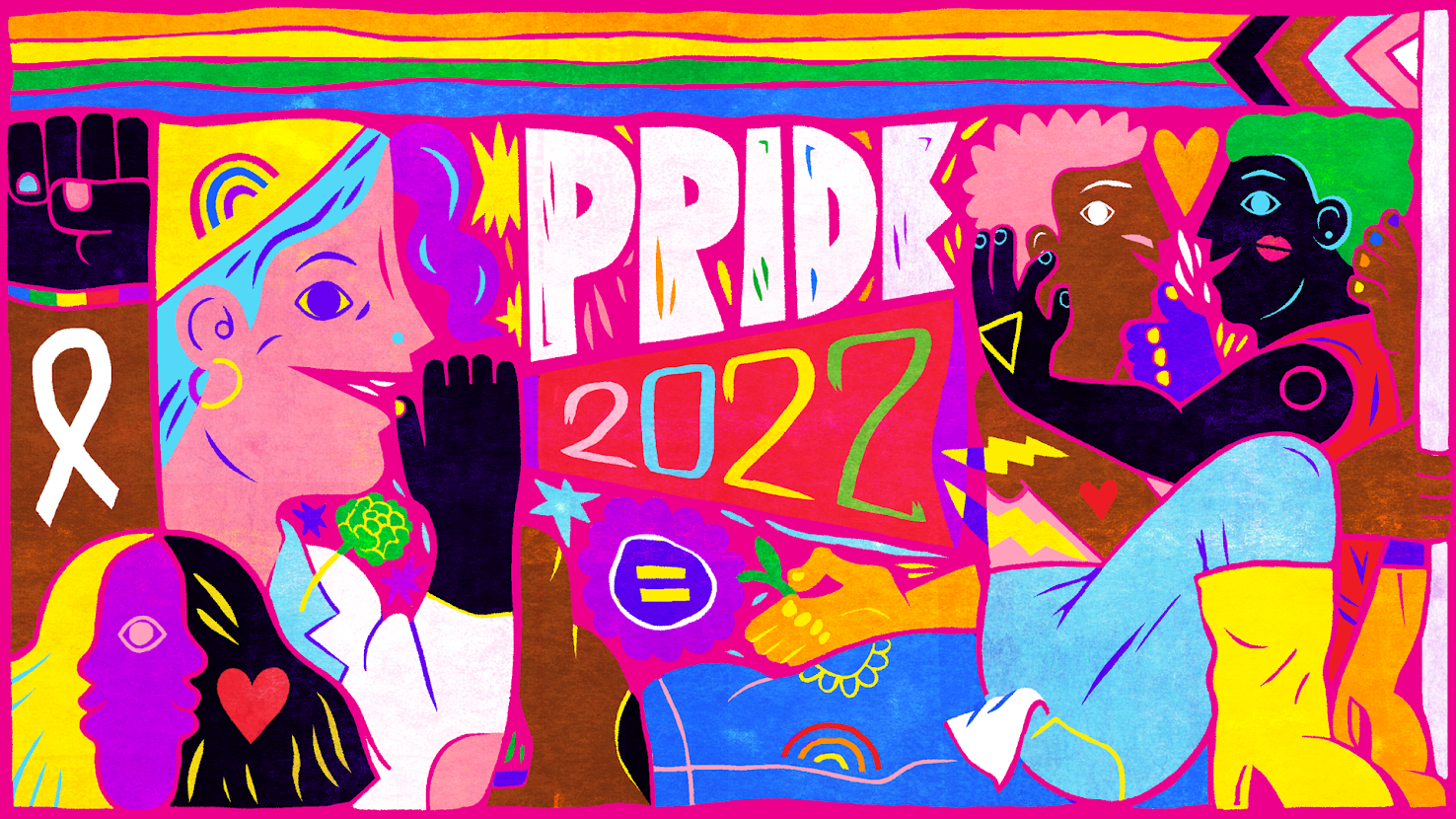 And My Fake Boyfriend, a new LGBTQ+ rom com from BuzzFeed Studios starring Keiynan Lonsdale, Dylan Sprouse, and Sarah Hyland, is out June 17 in the US — just in time for Pride! Sign up for Prime Video now so you're ready to watch.