Graduates and faculty of Penn Law played an instrumental role in the landmark federal court ruling declaring Pennsylvania's ban on same-sex marriage unconstitutional.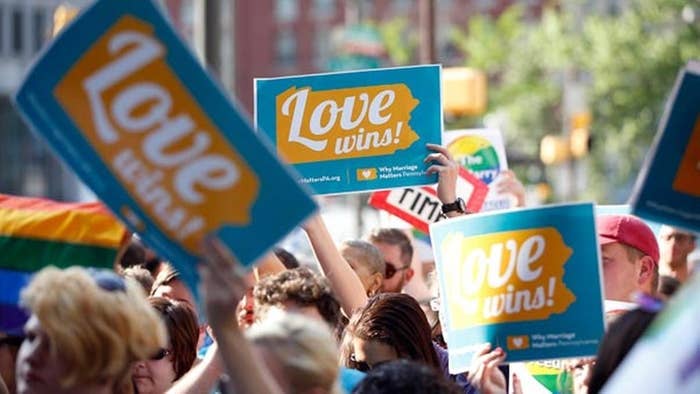 U.S. District Judge John E. Jones III invalidated the ban with his decision in Whitewood v. Wolf, a case filed by the American Civil Liberties Union and volunteer counsel from the law firm of Hangley Aronchick Segal Pudlin & Schiller on behalf of 23 Pennsylvanians who wish to marry or want the Commonwealth to recognize their out-of-state marriages.
Len Rieser and Fernando Chang-Muy, both attorneys and lecturers at Penn Law, were plaintiffs in the case.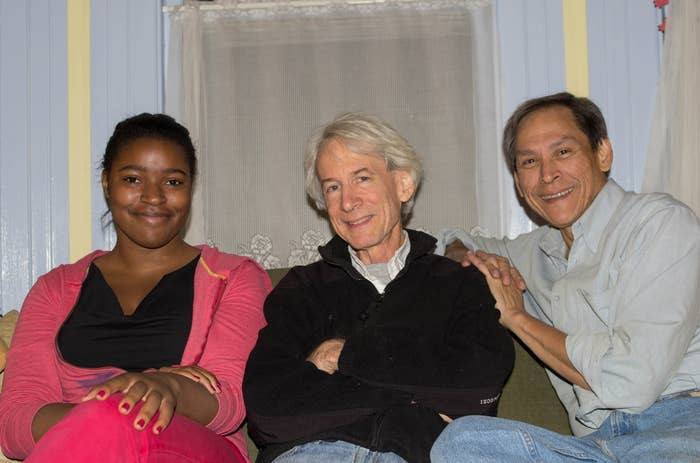 Penn Law lecturers Len Rieser and Fernando Chang-Muy, who entered into a civil union in Vermont in 2004, were plaintiffs in the case. The counsel team included Penn Law Professor Seth Kreimer who specializes in constitutional law and litigation.
Kreimer led the challenge to Pennsylvania's ban on same-sex marriage with a number of former students who took his constitutional law class.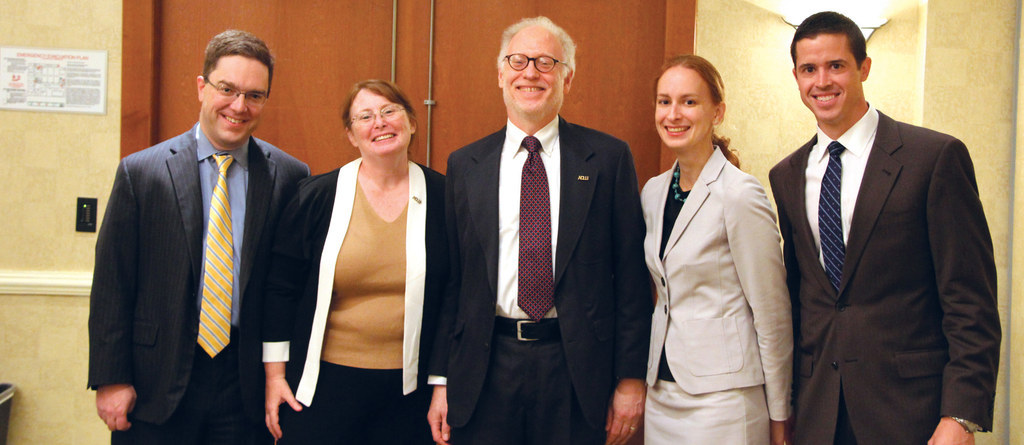 "This was a masterful job," Kreimer said of the litigation. The judge, he said, "came to the conclusion that Pennsylvania's ban denies of fundamental constitutional rights." Of the plaintiffs and other same-sex couples seeking to marry, Kreimer observed, "These are people that, like the rest of us, are eager to enter into the responsibilities and joys of marriage."
The lawsuit was filed 13 days after the U.S. Supreme Court struck down the federal Defense of Marriage Act in U.S. v. Windsor. "There was thinking about the best way to move forward post-Windsor, and we concluded that this was a good opportunity to move Pennsylvania into the mainstream of the world that we are going to live in," Kreimer explained.
He said that when he first started teaching Constitutional law in the 1980s, "the big case was Brown v. Board of Education, and it's an enormous honor for me to be involved in a case that reflects the civil rights struggle of our time."
In his 39-page decision, Judge Jones cited Brown and noted that 60 years after Brown was decided, of the "now rightfully discarded doctrine of separate but equal…'separate' has thankfully faded into history, and only 'equal' remains."
Likewise, the judge wrote, "in future generations the label same-sex marriage will be abandoned, to be replaced simply by marriage."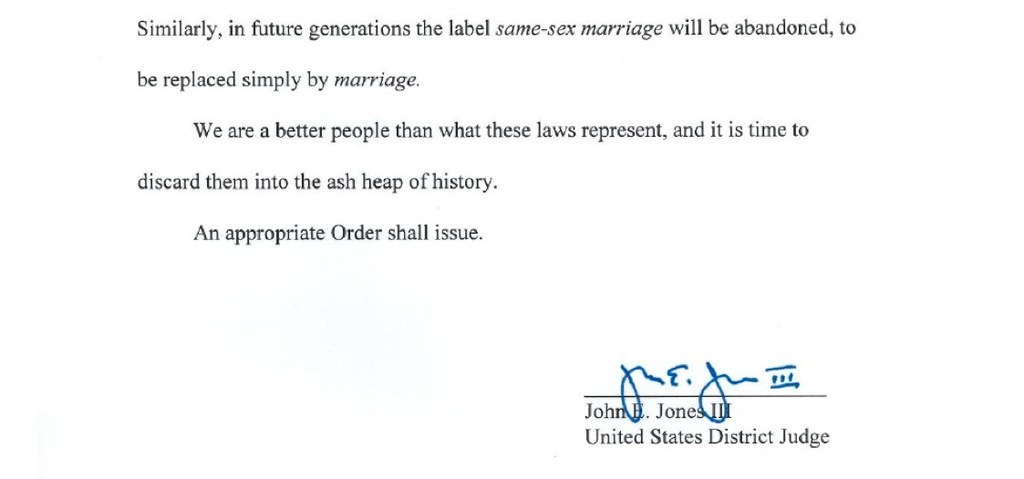 Pennsylvania's Attorney General has said she will not defend the law, and PA Governor Tom Corbett just stated publicly that he will not contest the ruling. Same-sex couples have begun applying for and receiving marriage licenses in the state.
On a personal level, Kreimer said, "One of the very gratifying things to me is that so many members of our team have connections to Penn Law; it's a joy to work alongside outstanding lawyers I knew as students."
Penn Law was recently declared "the most gay-friendly law school in the U.S."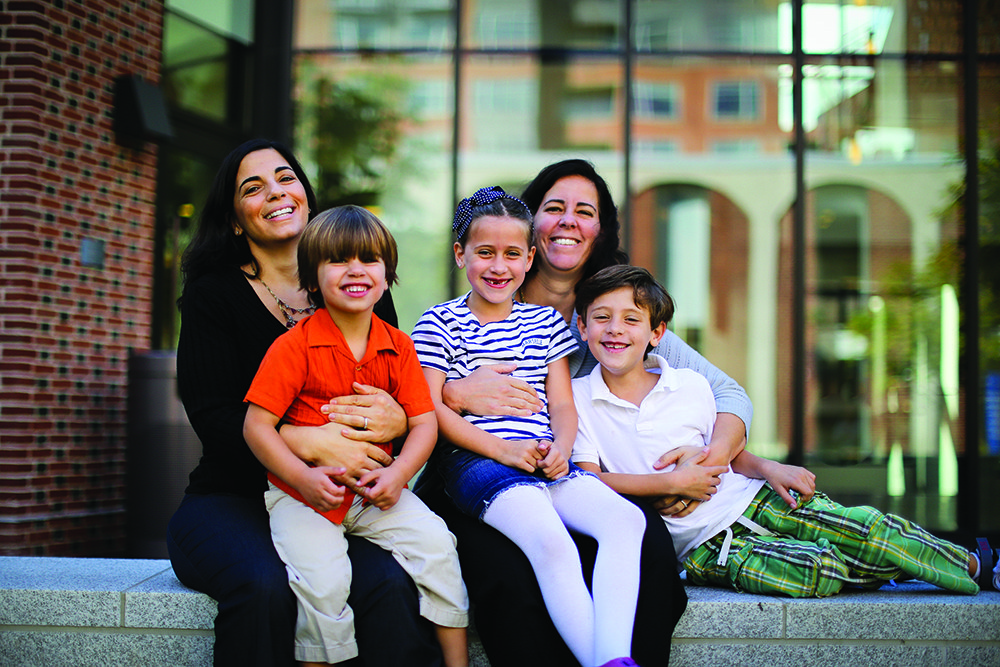 A 2003 graduate, Dee Spagnuolo, recently made history when she and her partner of 17 years became the first same-sex couple in Pennsylvania to receive a marriage certificate after a Montgomery County clerk defied the previous ban and began issuing them to homosexual couples. When the State Department of Health sued to invalidate the licenses, Penn alumnus Robert Heim agreed to represent them pro bono.
Penn Law was also one of the first law schools to allow students to self-identify as LGBT on their application forms.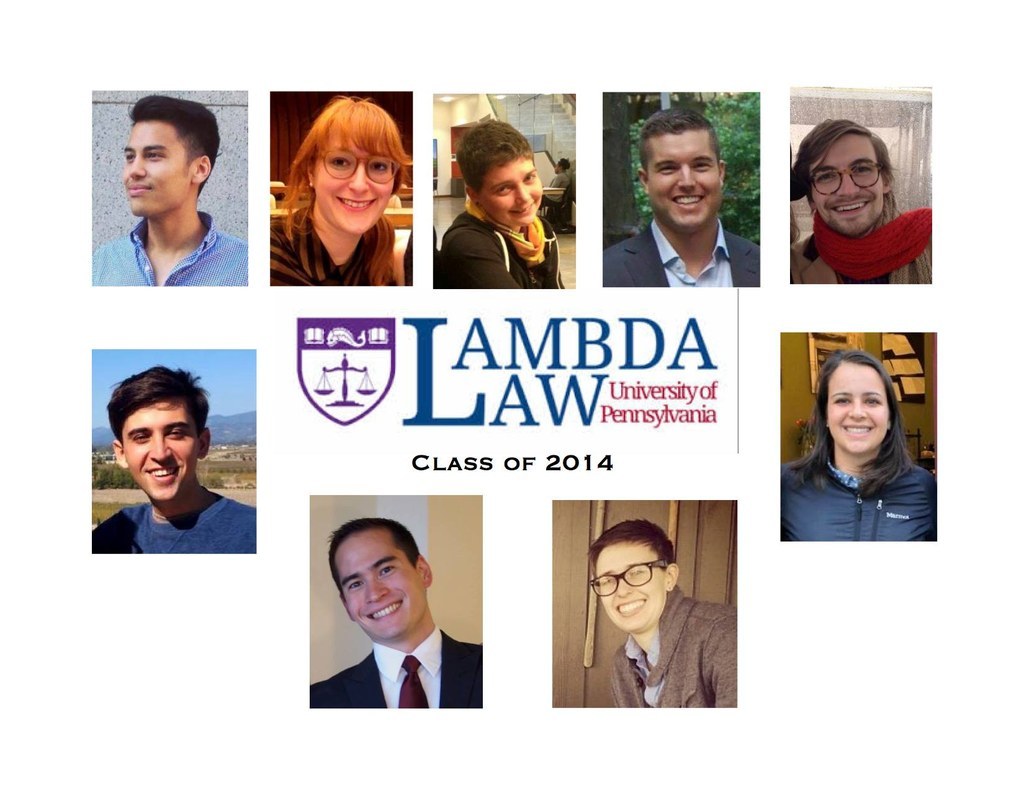 Today, Penn Law's Lambda Law group is one of the largest on campus. The organization recently held their first symposium at the law school.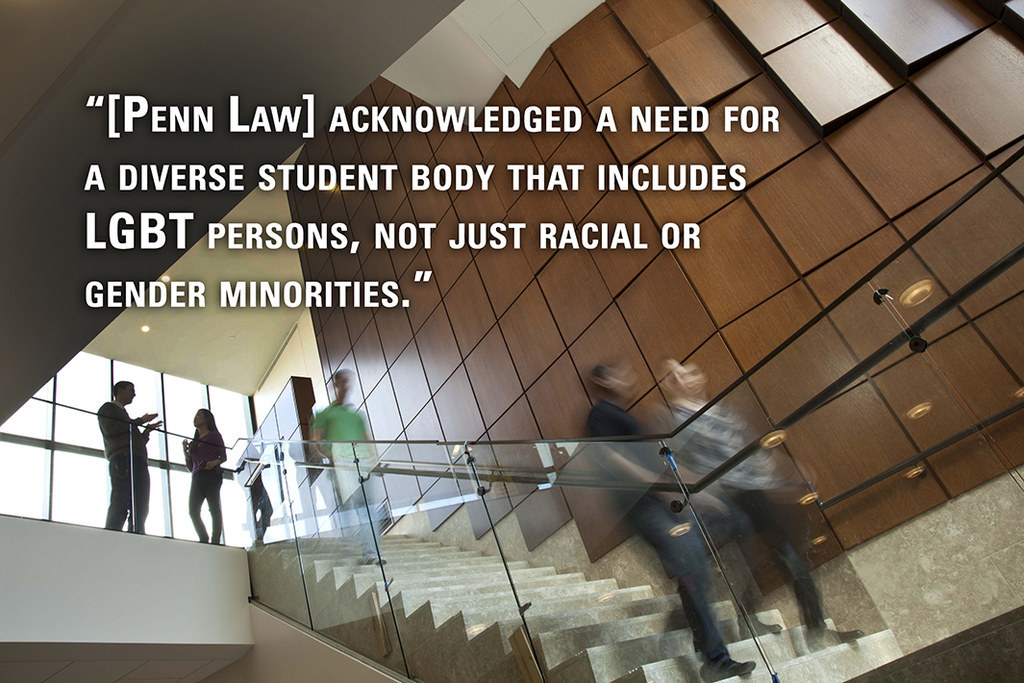 "I would say Penn has a reputation of being a very gay law school," says New York attorney Bud Jerke L'10, who recalls realizing that before he even applied in the fall of 2007. "On its application, Penn had a box where you could self-identify as 'LGBT.' The only other [dozen or so] schools I applied to that had that was Cornell. … I took that as a real confidence sign that the school acknowledged a need for a diverse student body that includes LGBT persons, not just racial or gender minorities."
This fall 8% of the incoming 1L class at Penn Law will identify as LGBT
The class of 2017 will one day join the ranks of those alums who are now out there taking on some of today's biggest battles, which at the moment — at least on the LGBT front — seem to revolve around marriage equality.
law.upenn.edu
Details of Penn Law's role in the landmark federal court ruling Pennsylvania's ban on same-sex marriage unconstitutional.
phillymag.com
Learn more about Penn Law's support of the gay rights movement in this Penn Law Journal and Philadelphia Magazine article.