1.
Replace flowers with succulents in your corsages.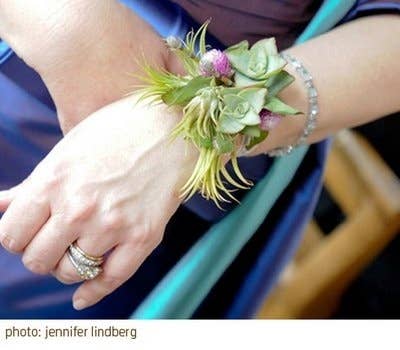 2.
Instead of a handkerchief, tuck some feathers into a jacket pocket.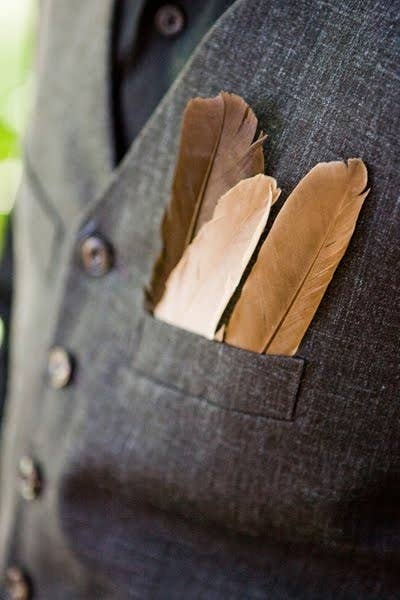 3.
Channel posi vibes with crystal boutonnieres.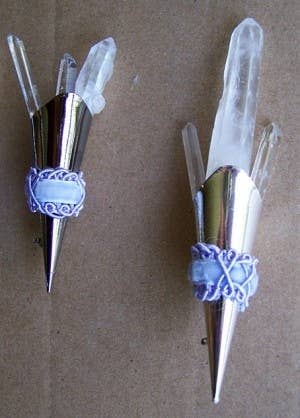 4.
Tie flowers to your wrist with a ribbon.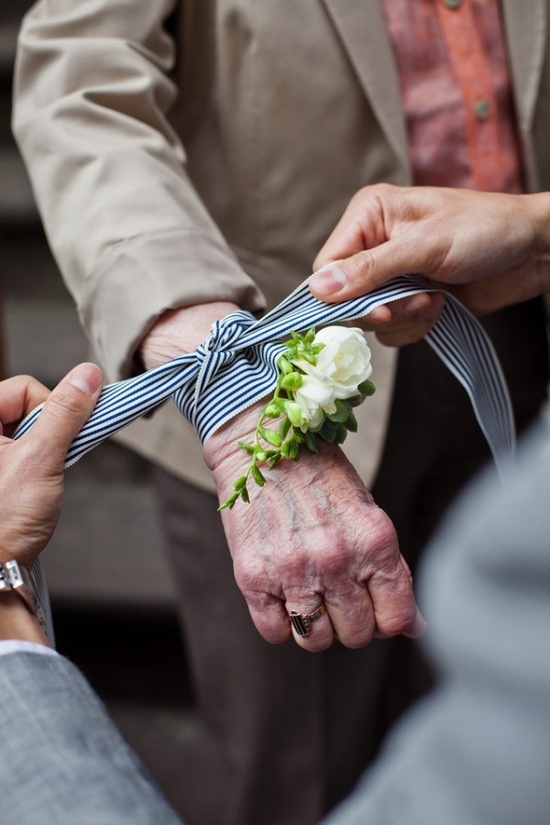 5.
Make your tiara out of pom-poms.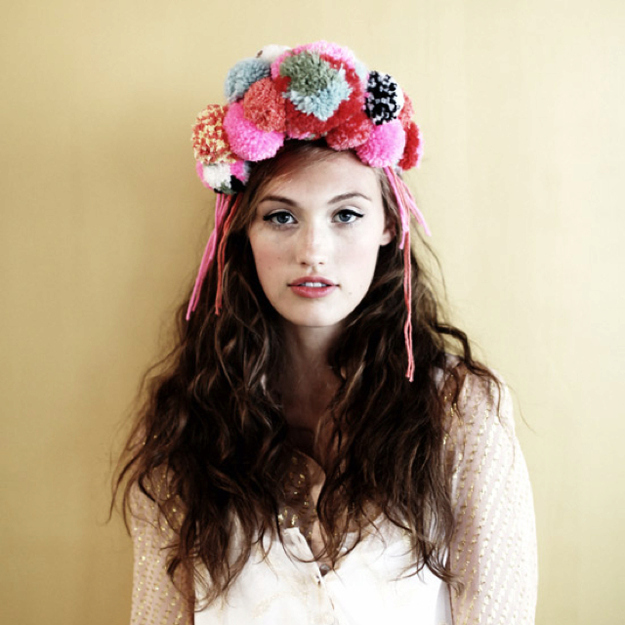 6.
Make a free-form wire-and-bead tiara.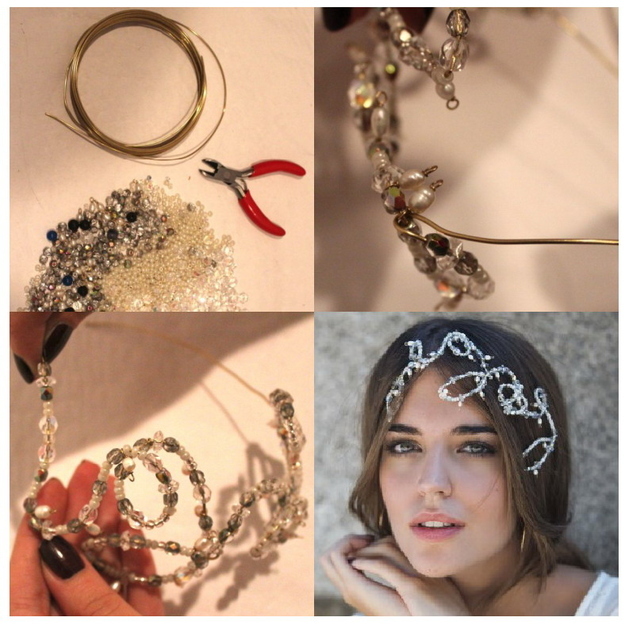 7.
Learn how to turn a fashion-backward fat tie into a fashion-forward skinny tie.

8.
Cut out shiny leather triangles and sew them together to create this modern goddess headpiece.

9.
You're still allowed to wear a crown even if you're not prom queen.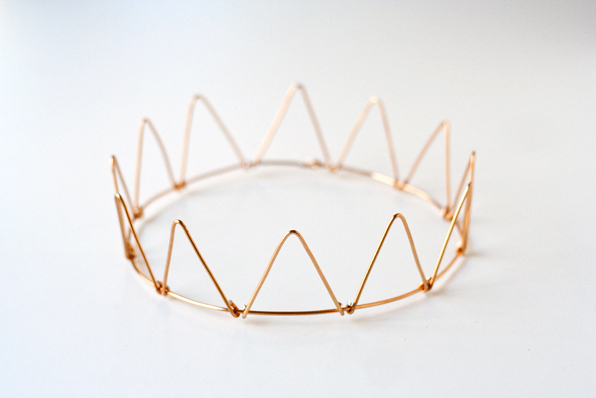 10.
For a sleek hair accessory, repurpose a plumbing ring into a ponytail holder.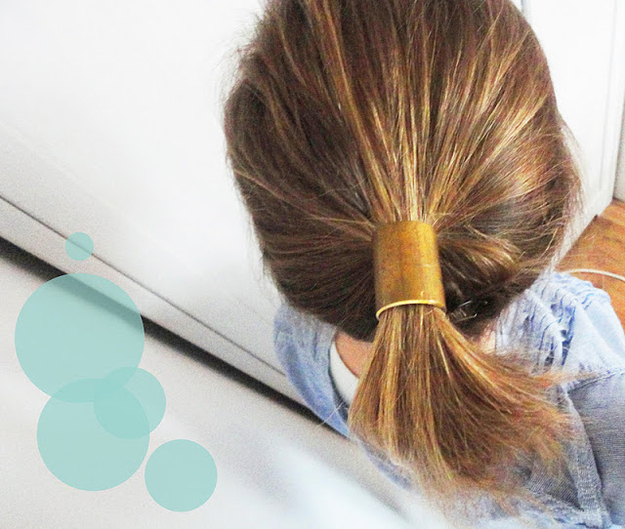 11.
Create this elegant tiara made from wax.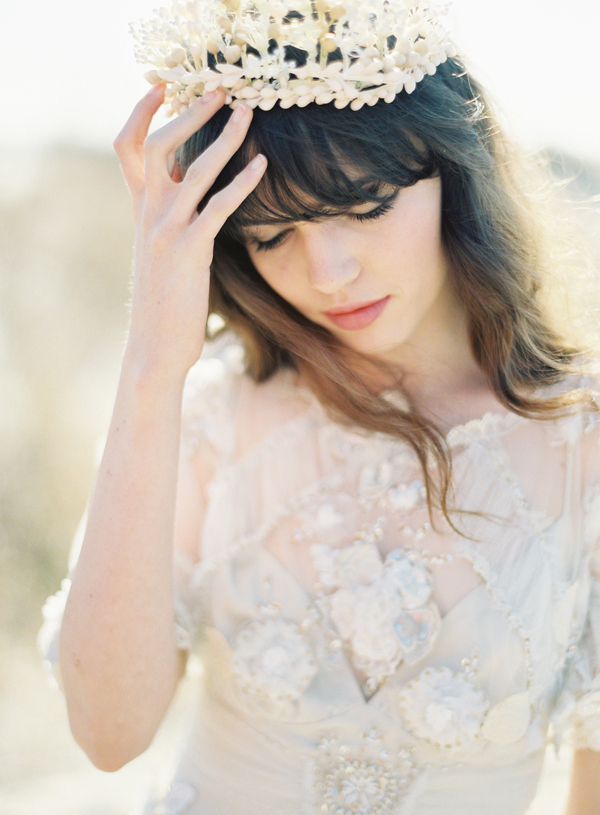 12.
You CAN make an awesome tiara out of pipe cleaners.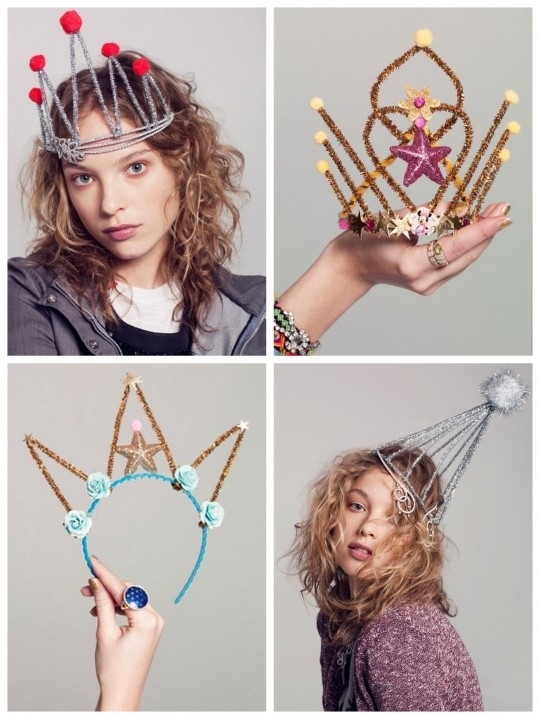 13.
For a more bohemian look, this sequined headpiece only costs $6 to make.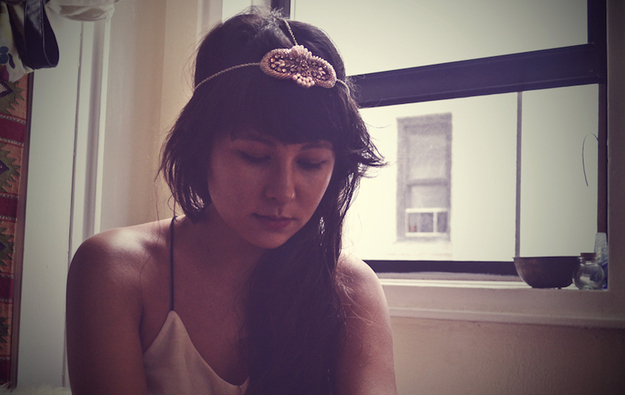 14.
Use mini binder clips as architectural cuff links.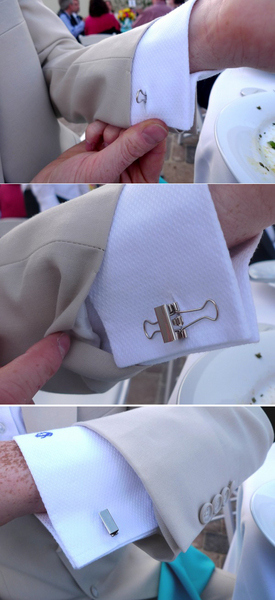 15.
Dress up a plain dress with a metallic knotted belt.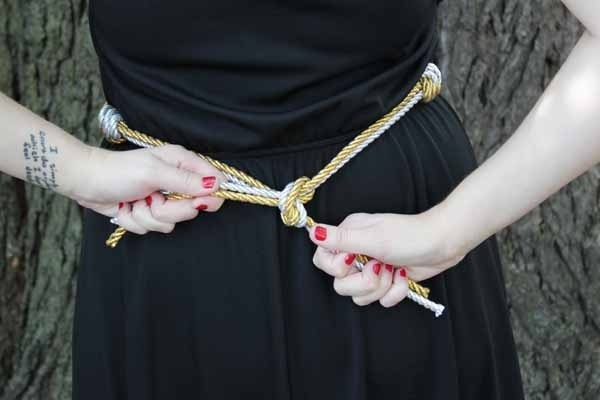 16.
Cover a memo folder in the fabric of your choice to make a simple clutch.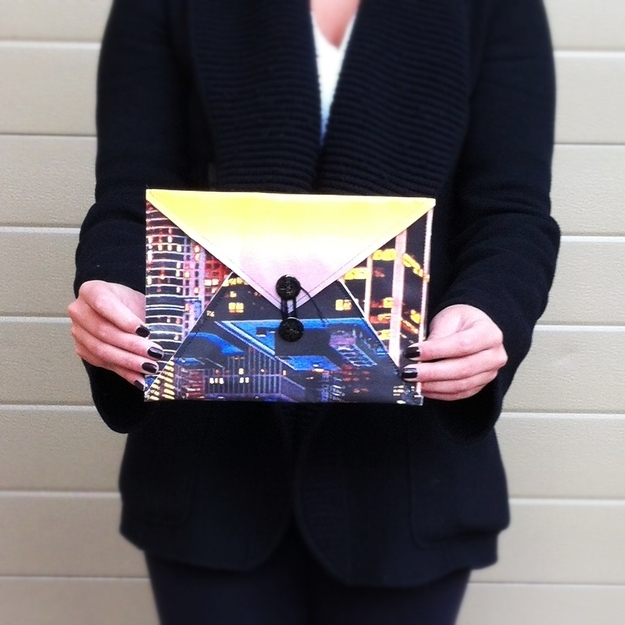 17.
Repurpose a mesh bag to create a no-sew sequined clutch.

18.
If you're actually adept at sewing...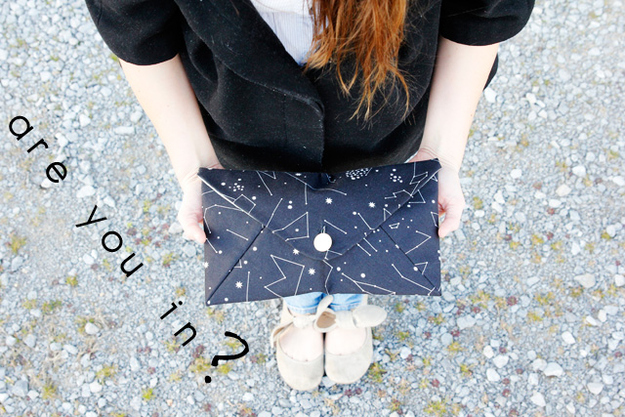 19.
Dress up an existing clutch with glitter decals.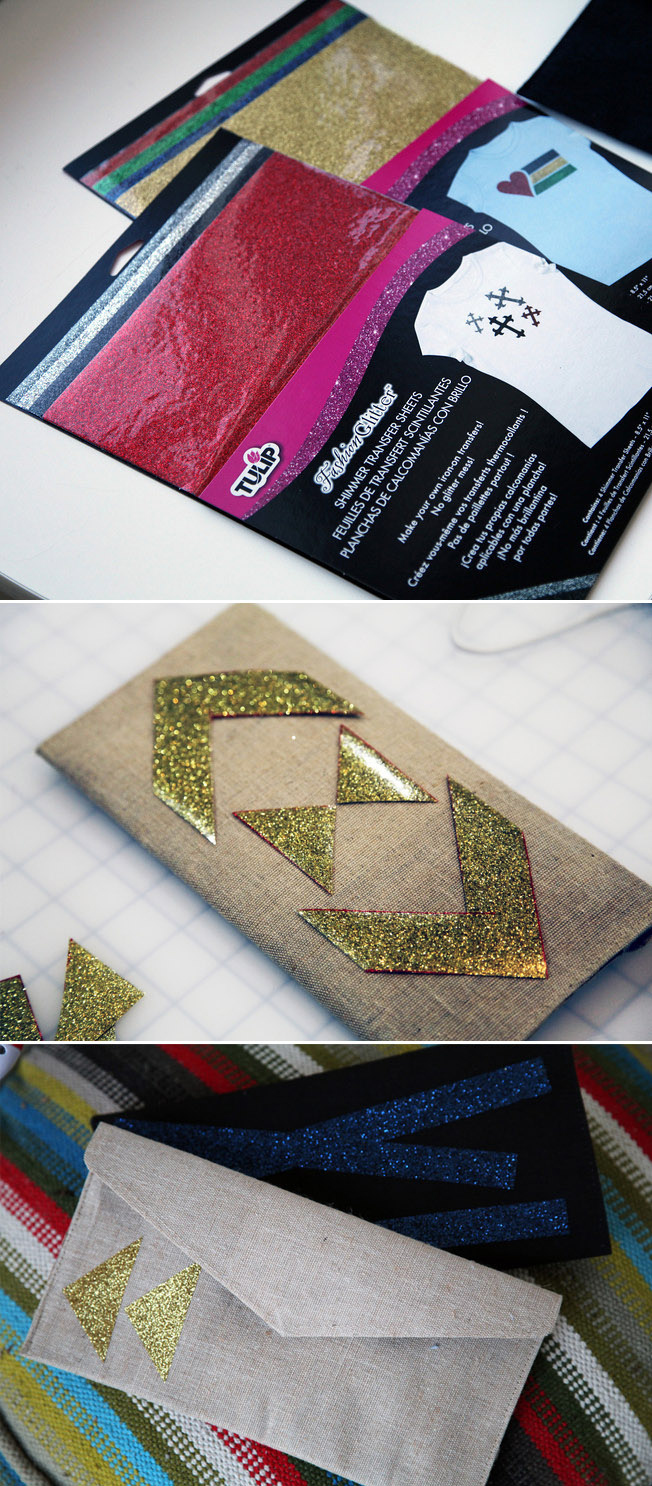 20.
Easily fake a bow tie.
21.
Or make a real one.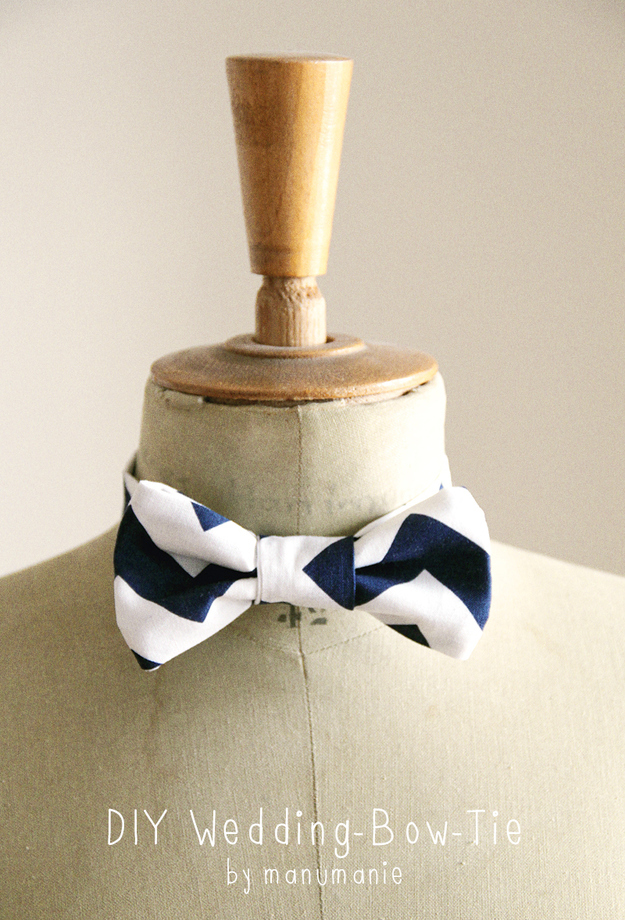 22.
Did you know that suspenders are the new beards?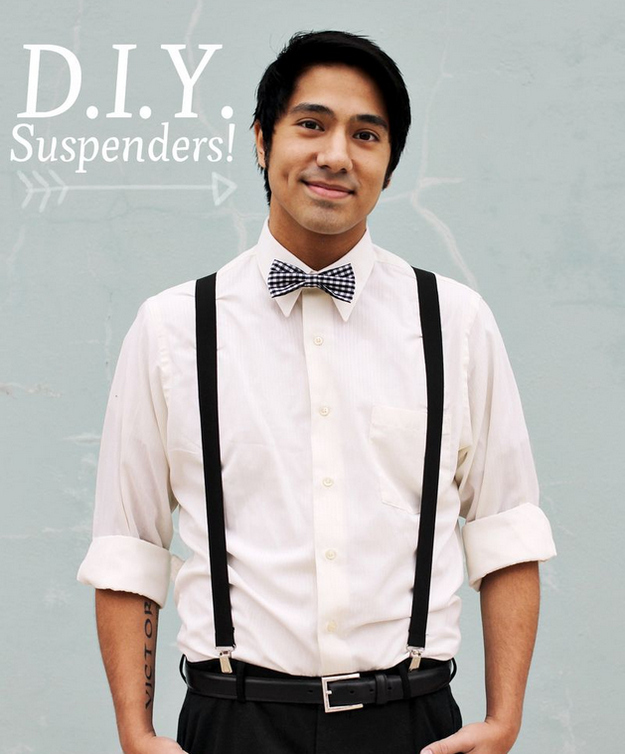 23.
Make a crystal cuff bracelet.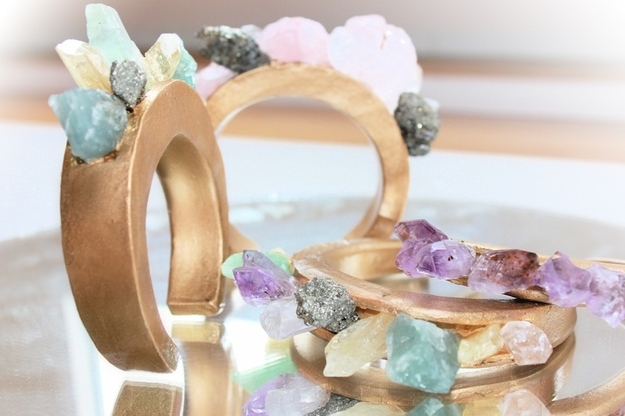 24.
Paint over a gold cuff with colors that match your dress.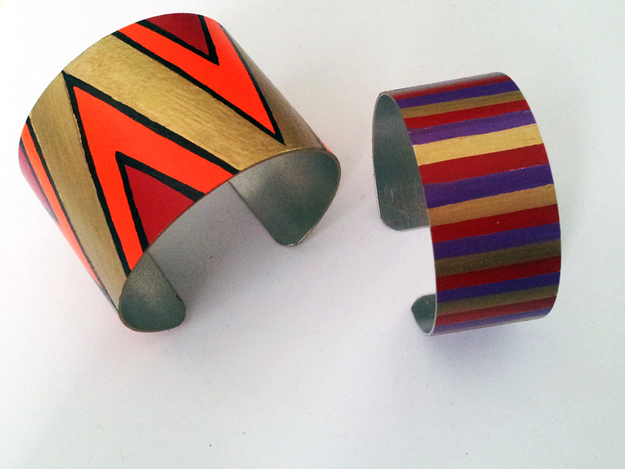 25.
Make a chunky rhinestone bracelet.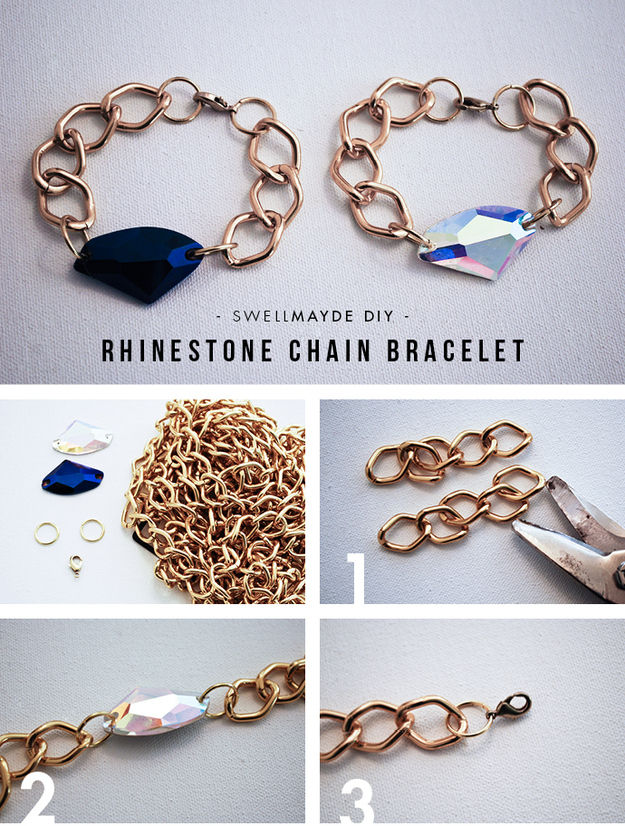 26.
Make a geometric gold necklace.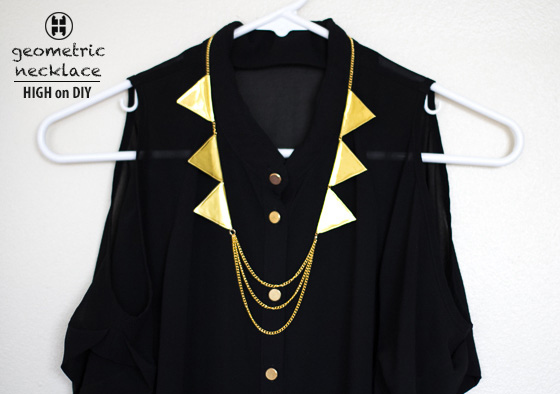 27.
Create a chunky statement choker that will go amazingly with your Little Black Dress.

28.
Dip-dye a pair of ballet flats.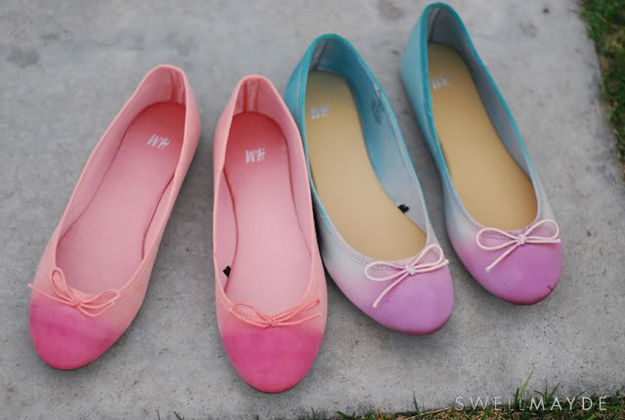 29.
Cap-toe your shoes.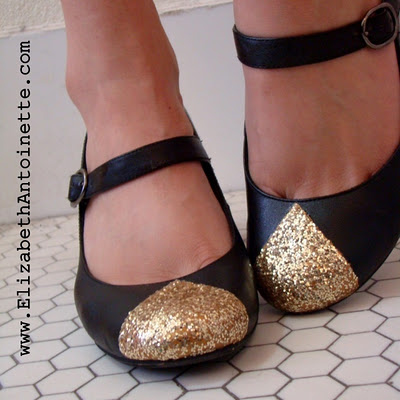 30.
Make sequin shoe clips.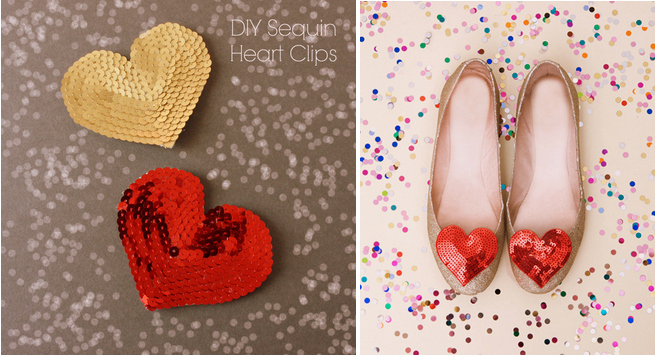 31.
Bead your heels.

32.
Paint the hem of a light-colored dress.