1.
Use string art to draw a tree.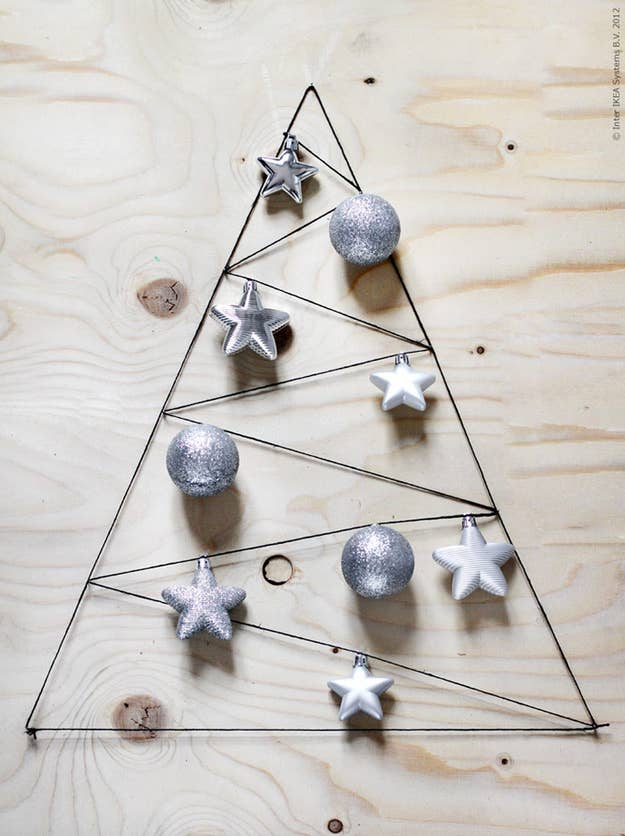 2.
Glue together some twigs.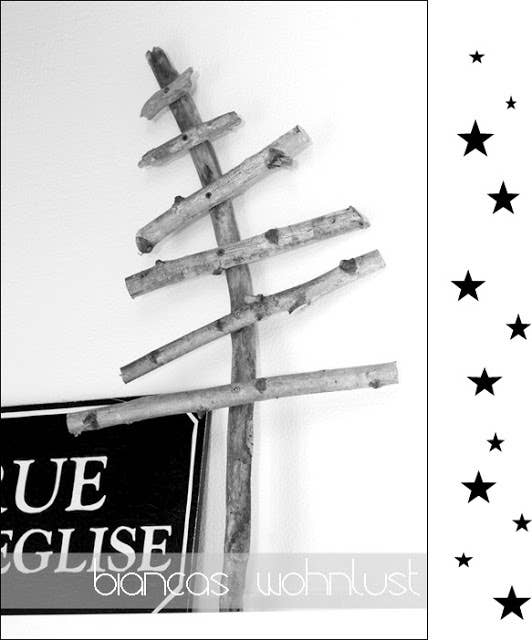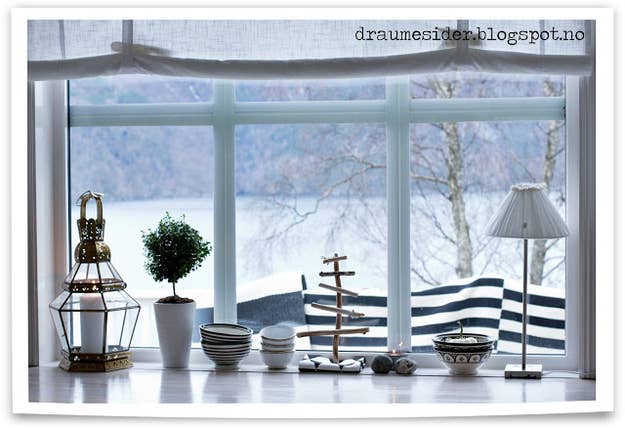 3.
Or reuse scrap wood.
4.
Black stenciled Christmas trees look great in a spare black-and-white room.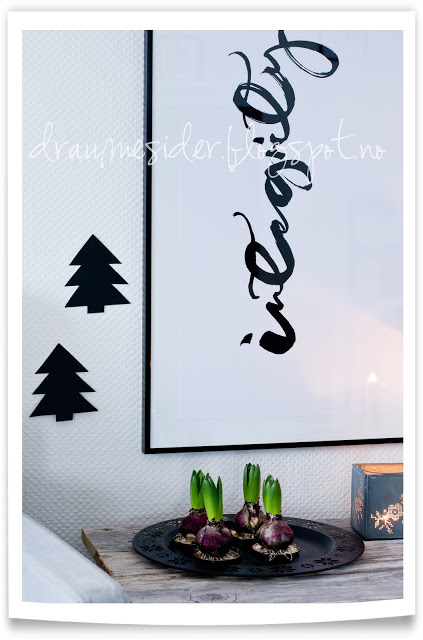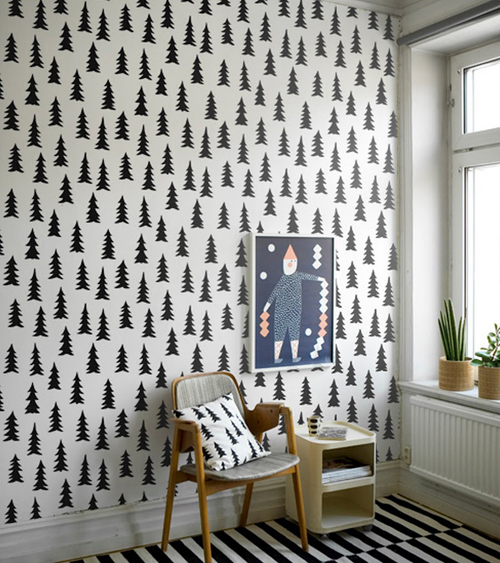 5.
Repurpose a ladder.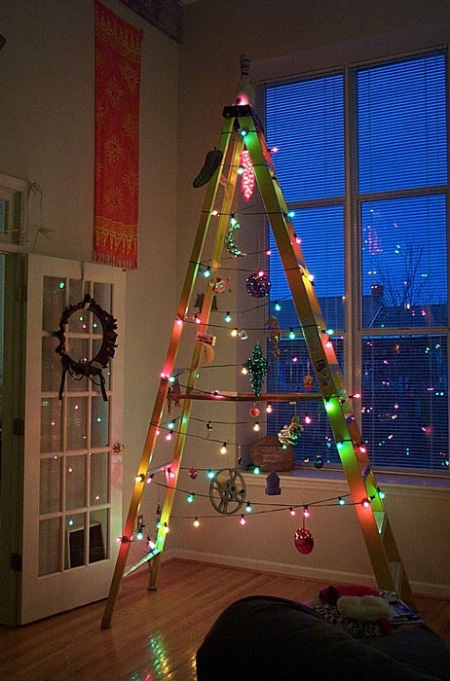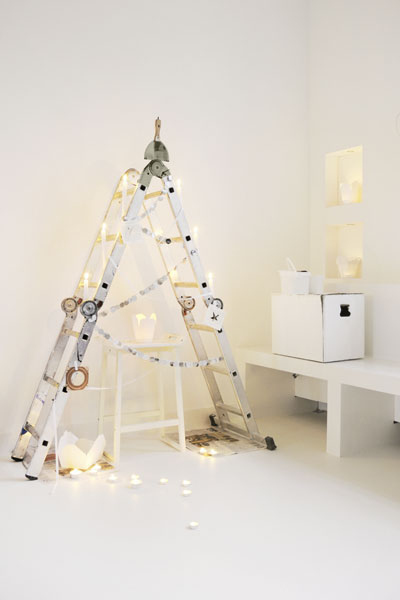 6.
Decorate a small, dried tree with ornaments.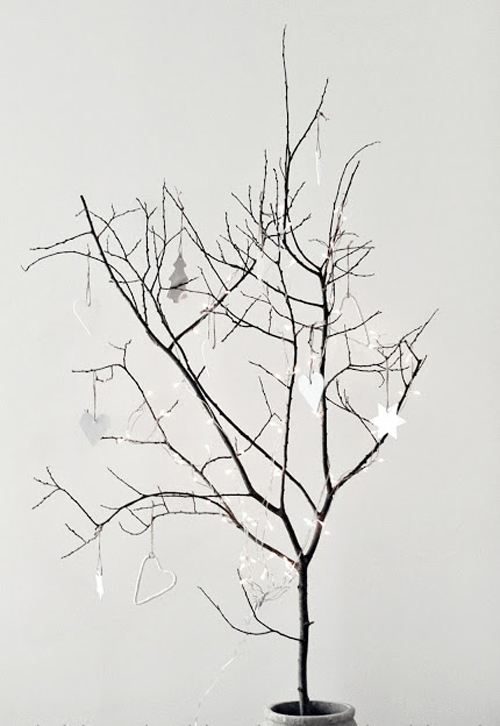 7.
For the beer drinkers: Layer bottles to form a very impressive Christmas tree display.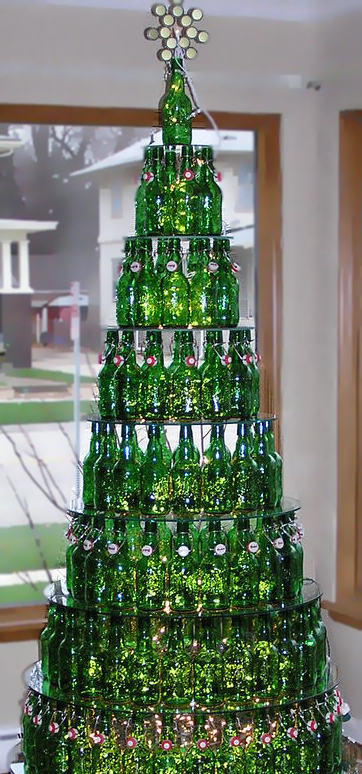 8.
Hang ornaments on your house plants.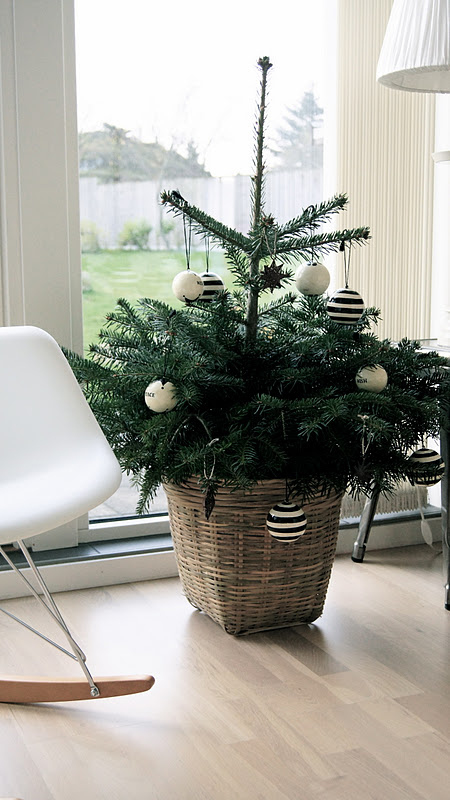 9.
Use washi tape to draw a Christmas tree on the wall.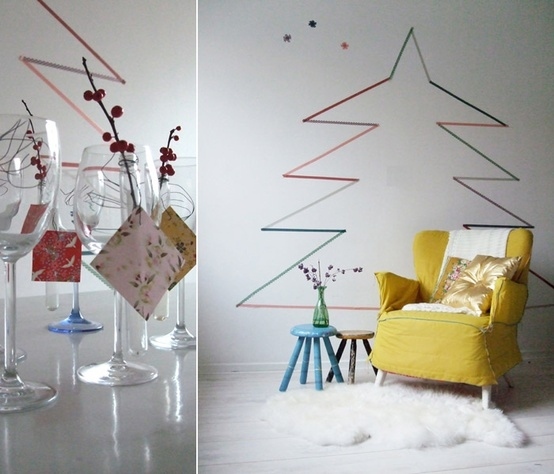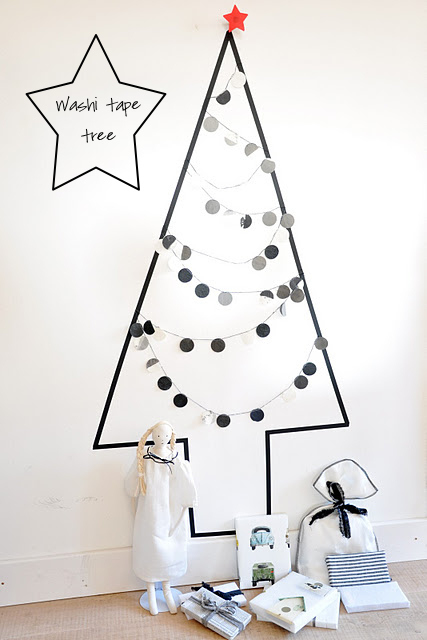 10.
Create a winter forest diorama.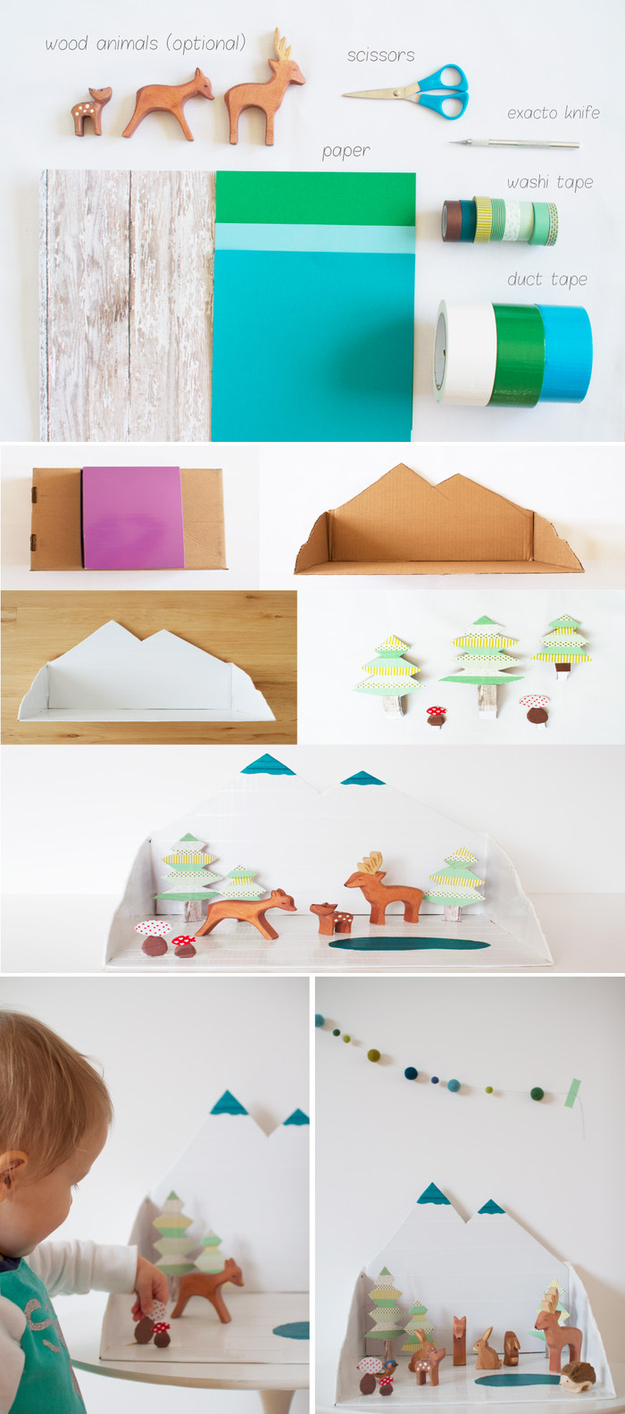 11.
Use books to build a tree.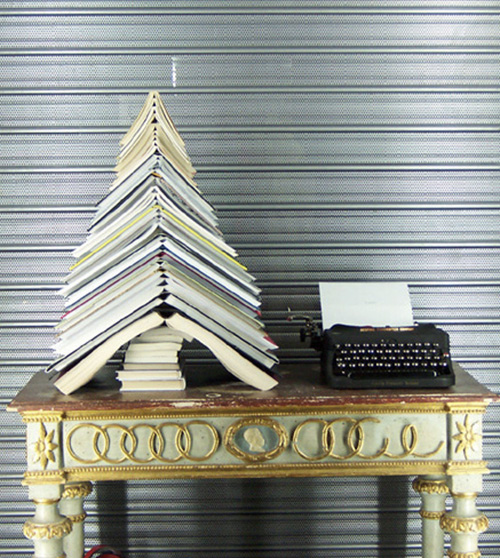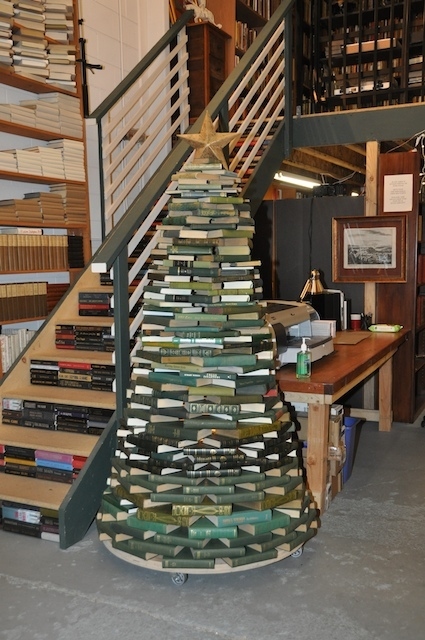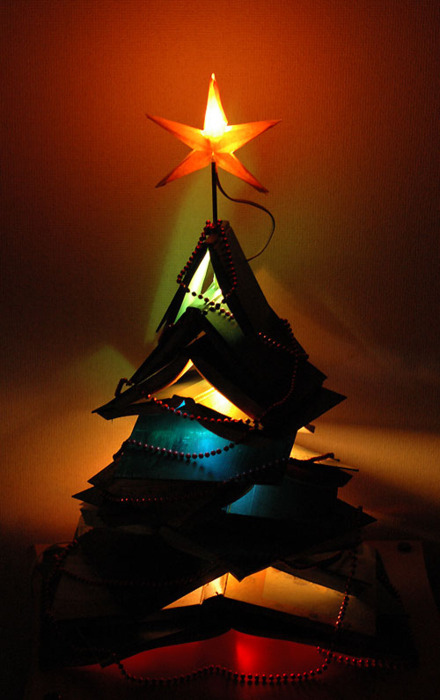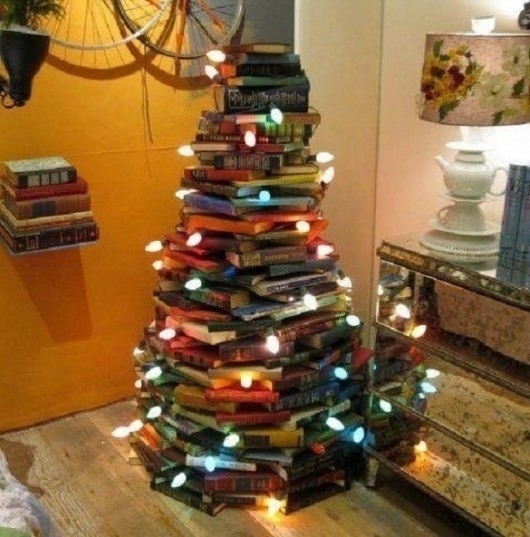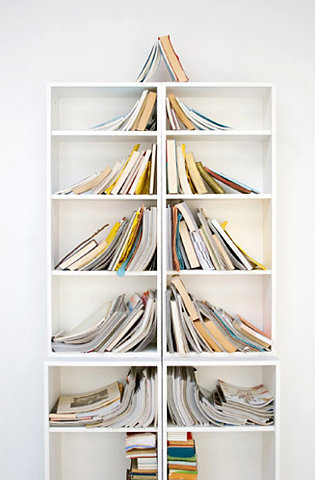 12.
Make a felt-shingled tree.

13.
Draw a tree on a chalkboard painted wall.
14.
Draw a Christmas tree on craft paper or fabric.
15.
Make a branch ladder tree.
16.
Give a money tree as a gift.
17.
For a more kitschy decor, hang a bunch of knickknacks in the shape of a tree on the wall.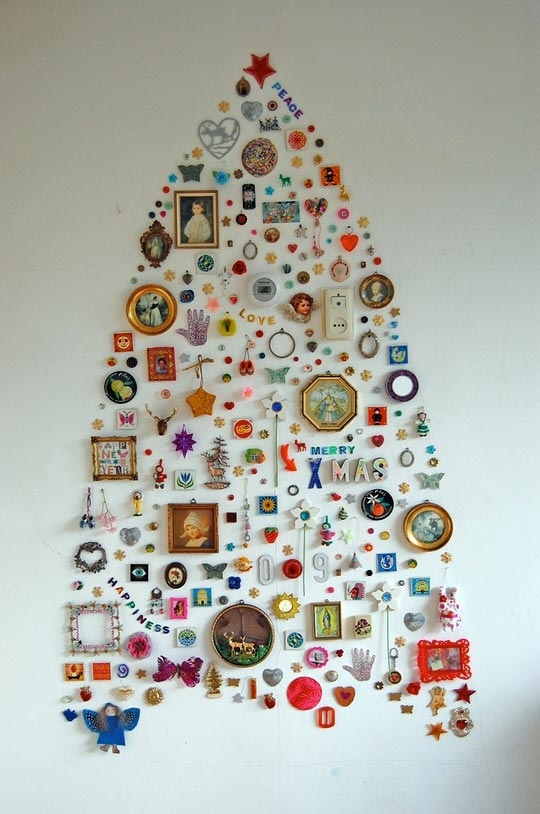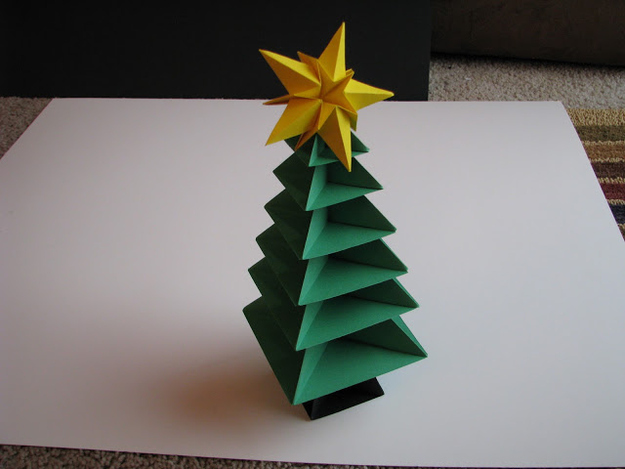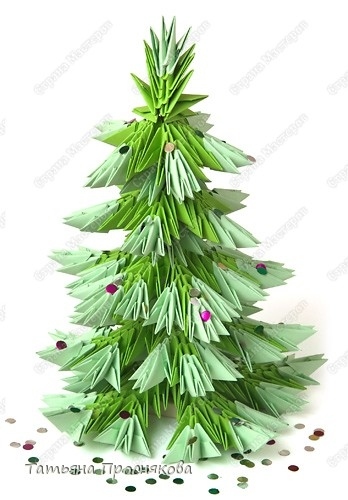 19.
Create a Christmas-tree garland.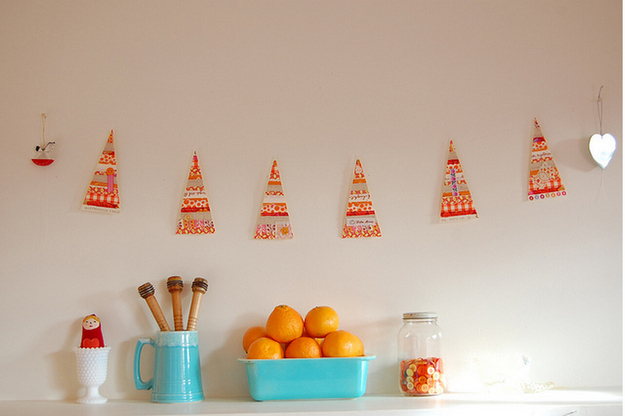 20.
Create a tree tower using boxes.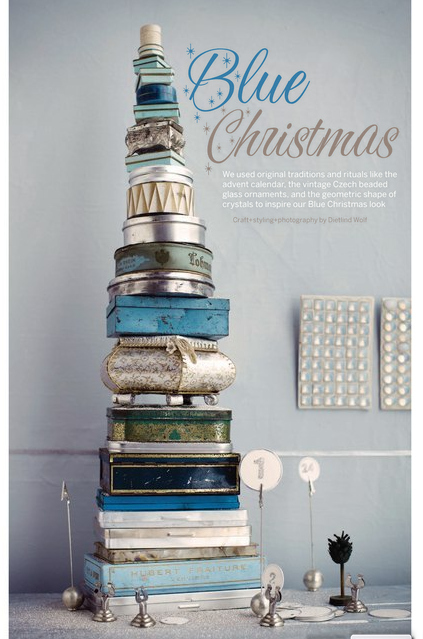 21.
Put up a tree Advent calendar.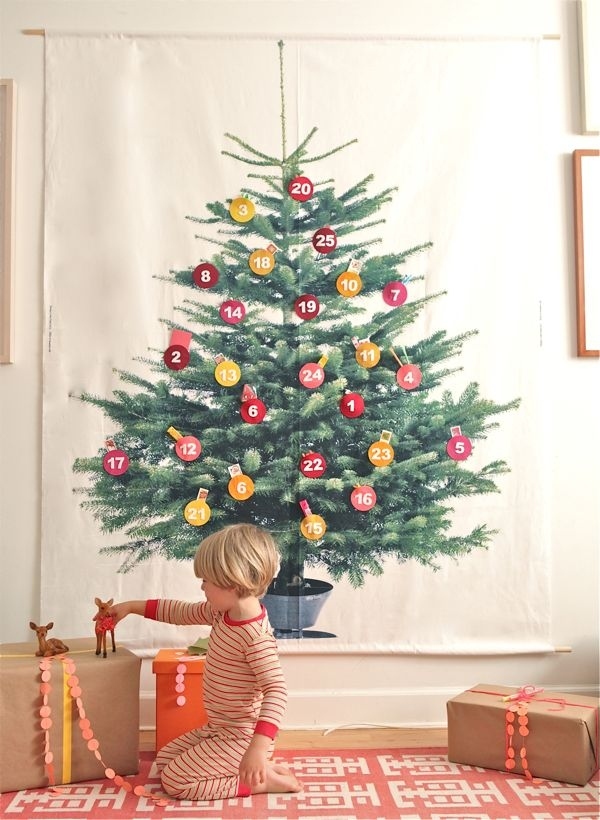 22.
Create a centerpiece with green paper rolled into trees.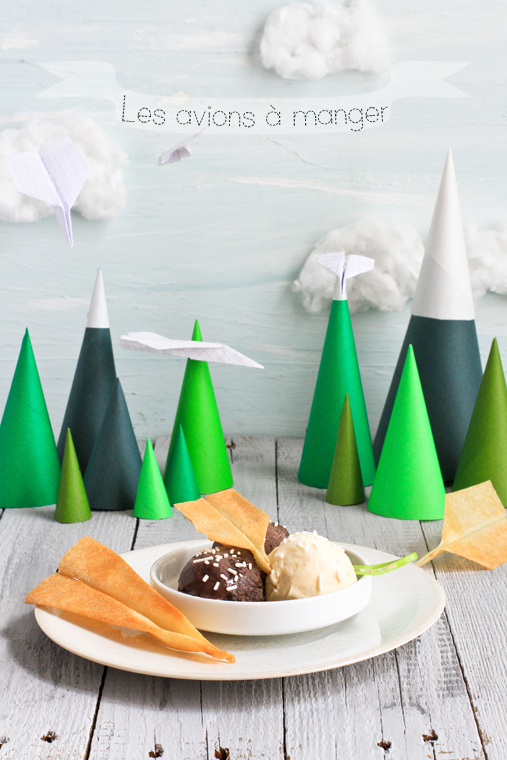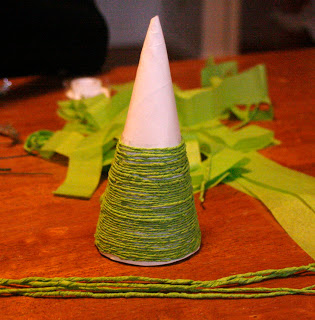 23.
Make trees wrapped in the fabric or wrapping paper of your choosing.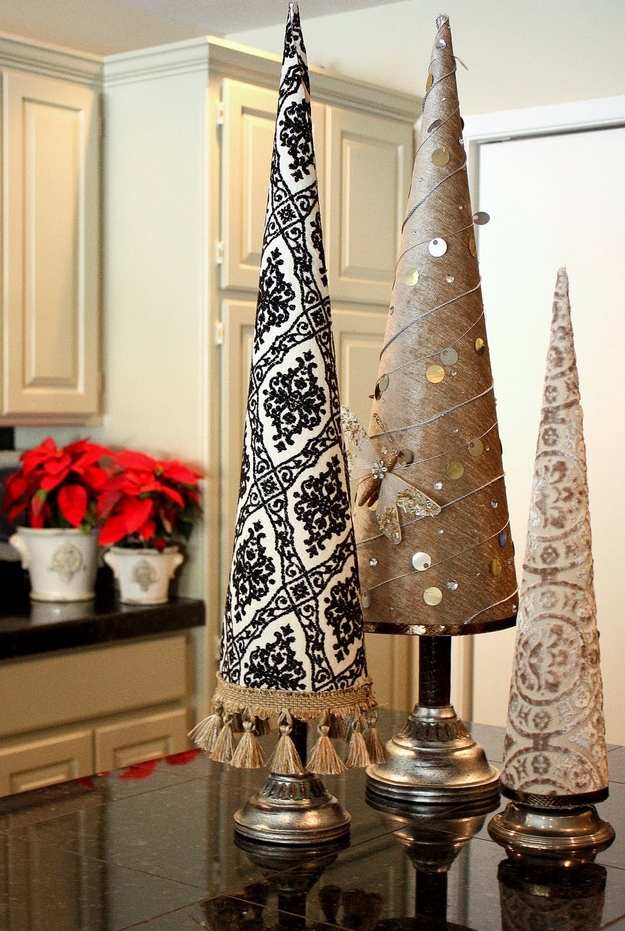 24.
Use Post-It Notes.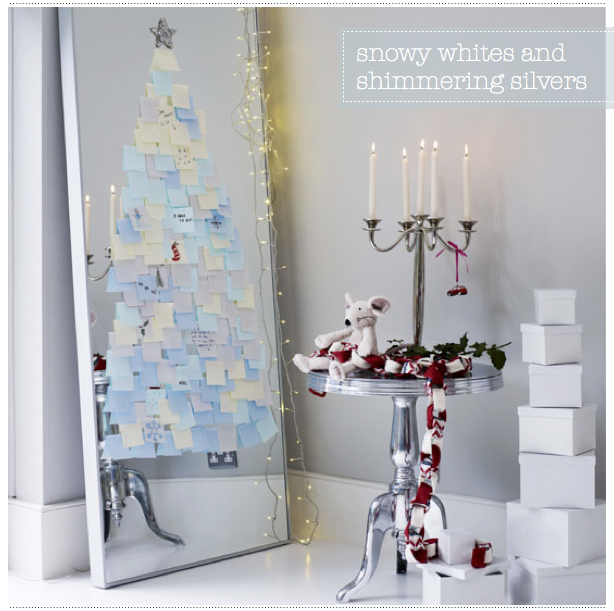 25.
The layers of these trees are made from wire wrapped in ribbon.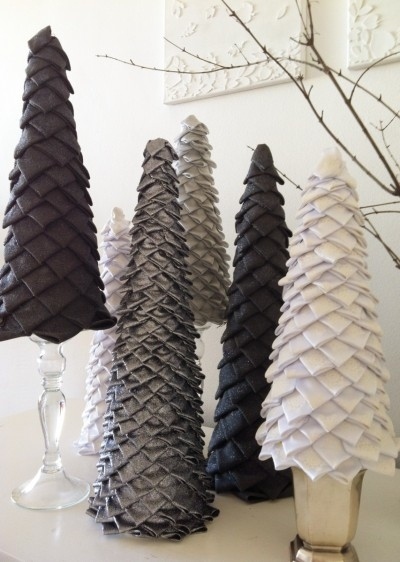 26.
Hang balloons on the wall in the shape of a tree.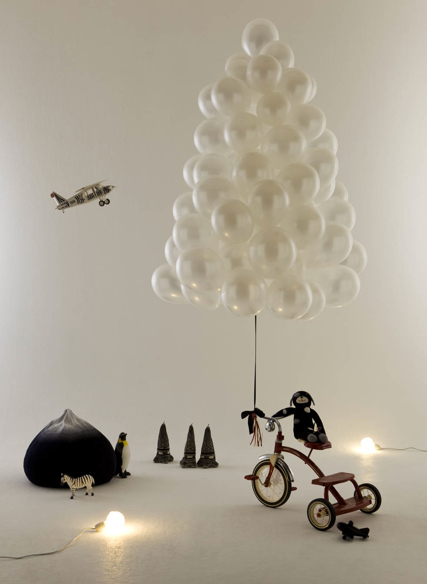 27.
Make a light tree.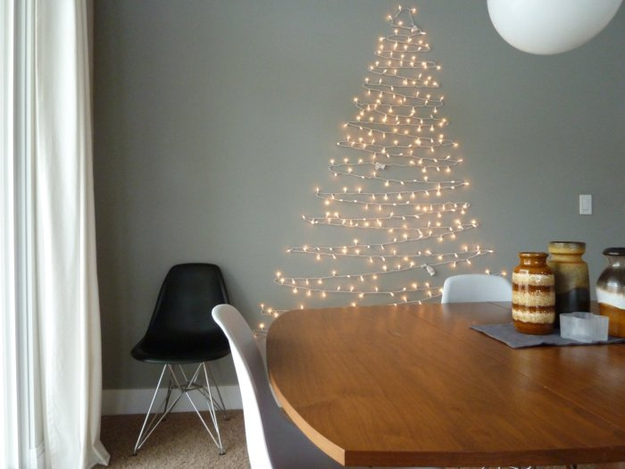 28.
Glue together wine corks to form a tree.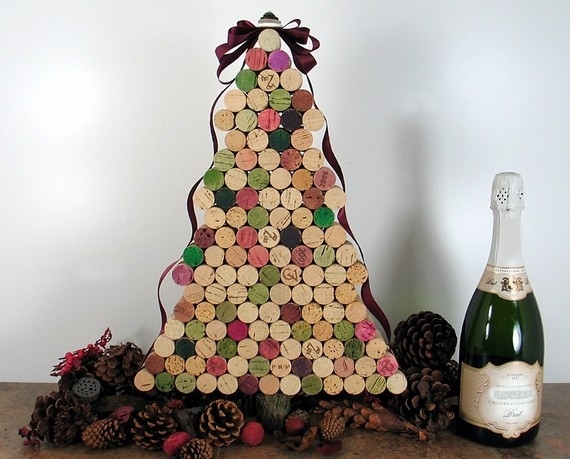 29.
Make a family of 3-D gingerbread Christmas trees.
30.
The simplest tree: Tape paper plates to the wall.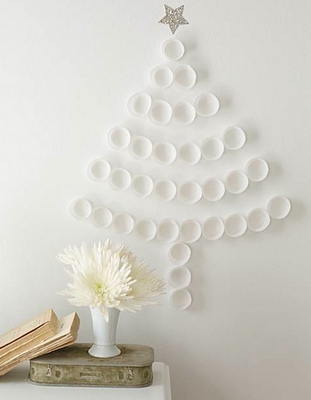 31.
Reuse your old newspapers.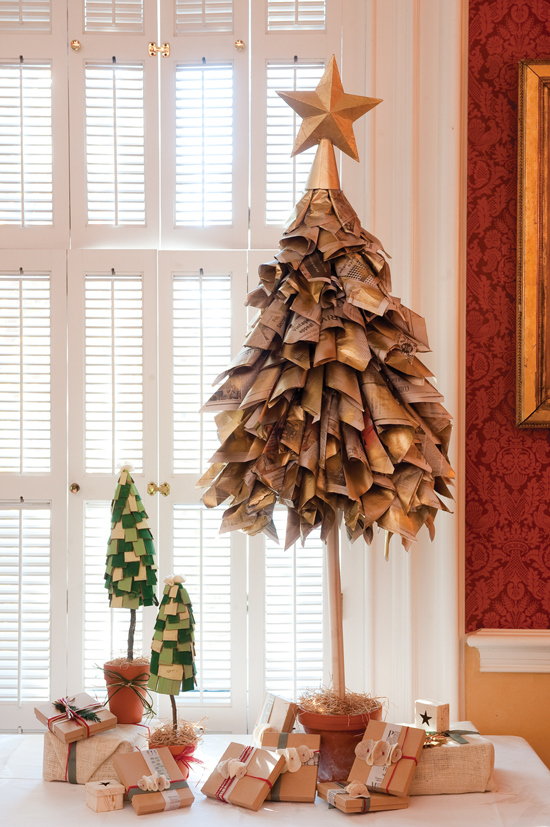 32.
Create an outline of a tree using a rainbow pom-pom garland.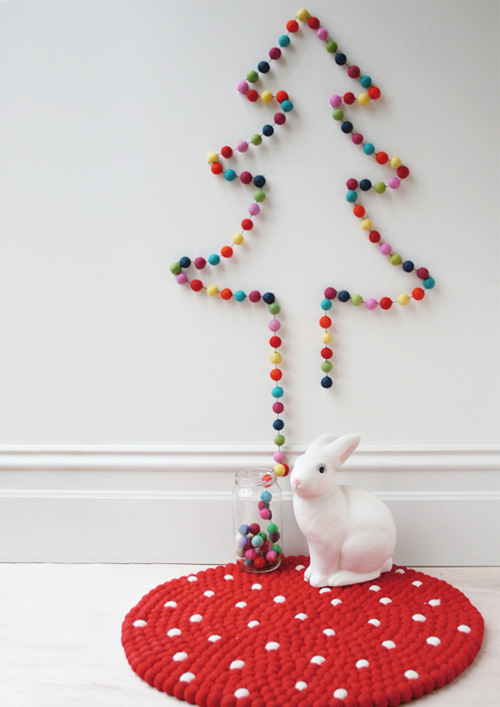 33.
Make a Christmas tree crudité as a table centerpiece.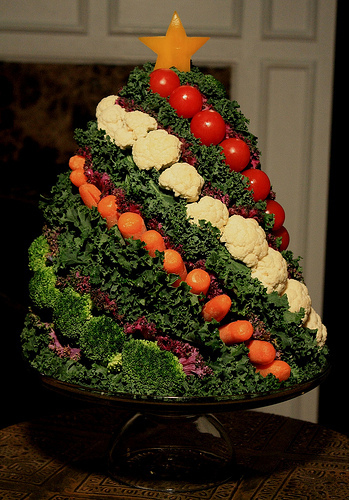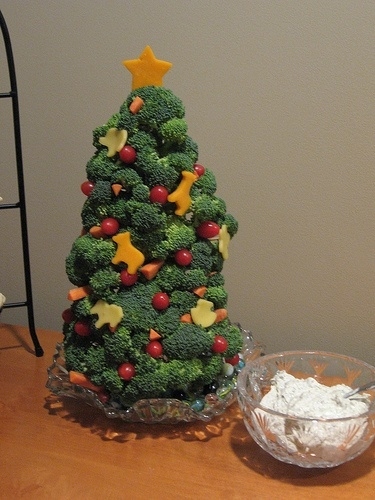 34.
This tree is made from slivered almonds:

35.
For the gardeners, here's a Christmas tree made from a tomato cage.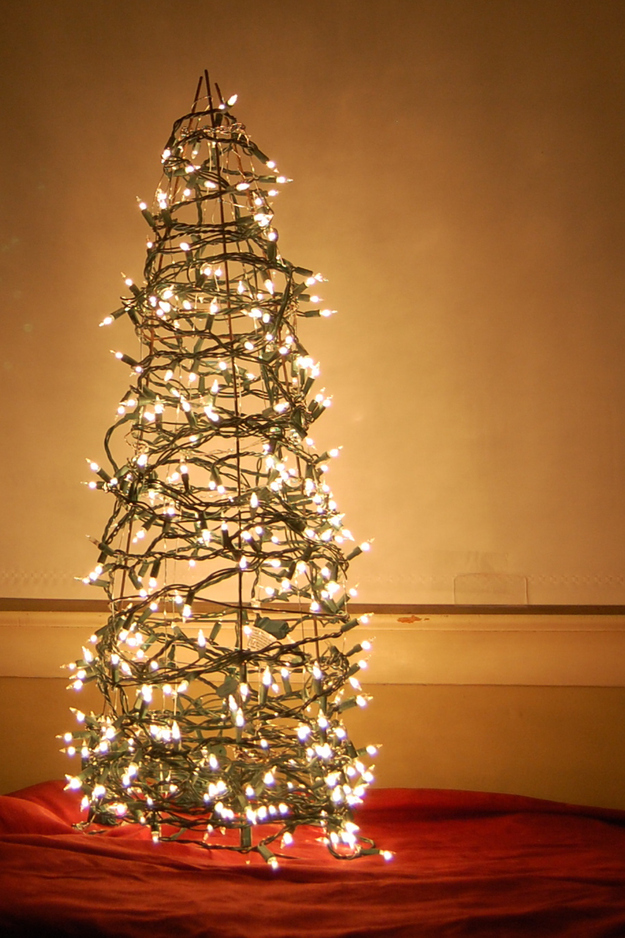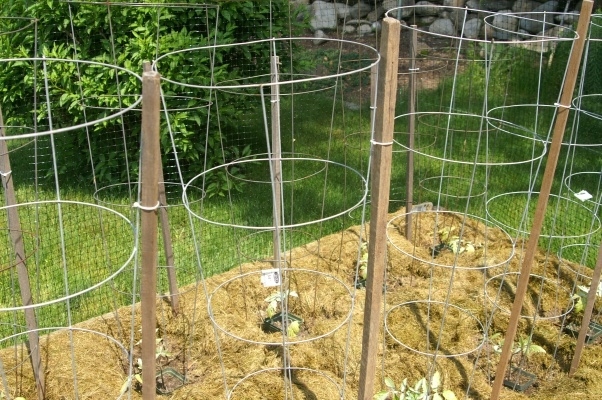 36.
Create a display from Christmas cards.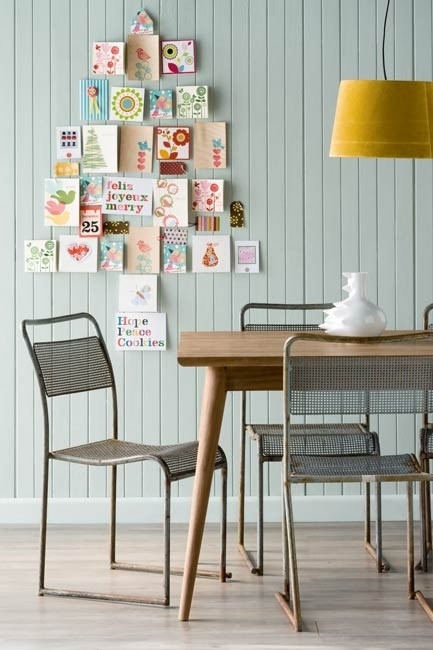 37.
Make a rosette tree using satin fabric.

38.
Create a hanging ornament structure that resembles a tree.