This Baby's Flavortown-Themed Birthday Party Would Make Guy Fieri Say, "Shut The Front Door!"
There's a new mayor of Flavortown.
She recently threw an hilarious Guy Fieri themed birthday party for her one-year-old, Campbell.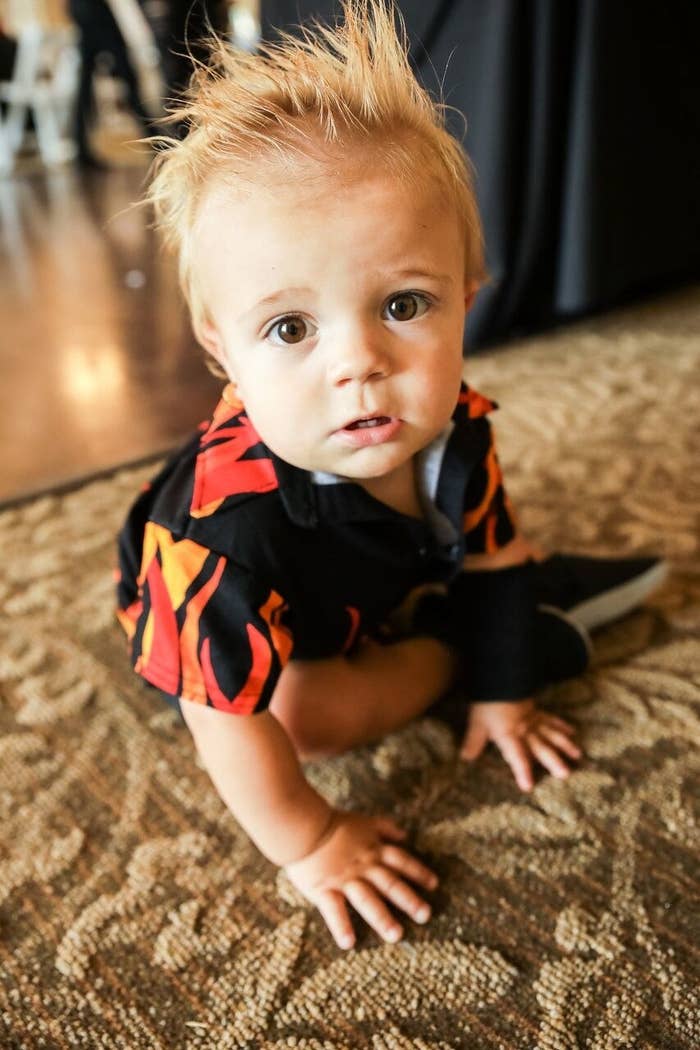 "I had fun planning this party, but while it was going on, I couldn't believe that it was pulled off. The amount of skill that the various talented people that have made props, etc. was mind-blowing."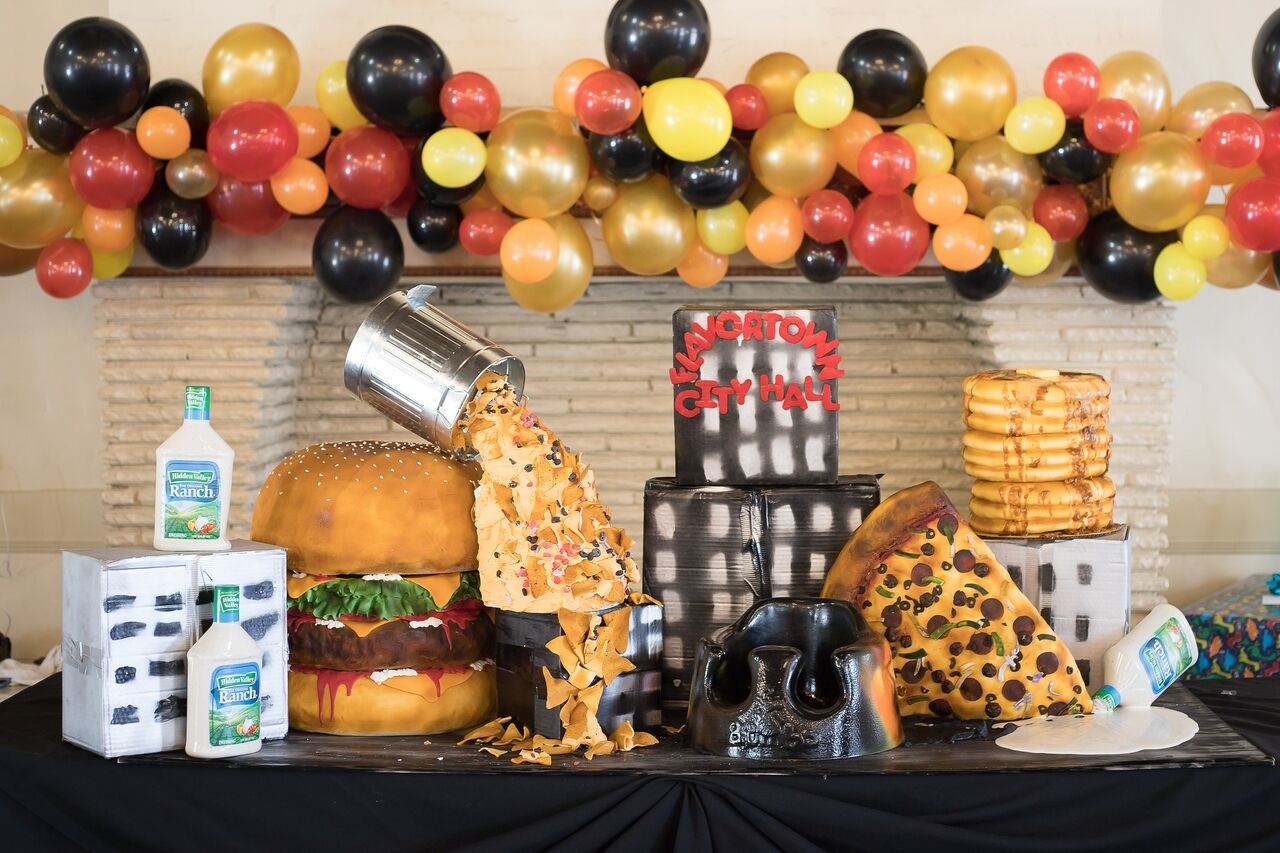 "(Campbell) wore his clip-on earrings, arm bands, he let me spike his hair and then crawled around in search of some poor party goer — to get a taste of one of their milkshakes."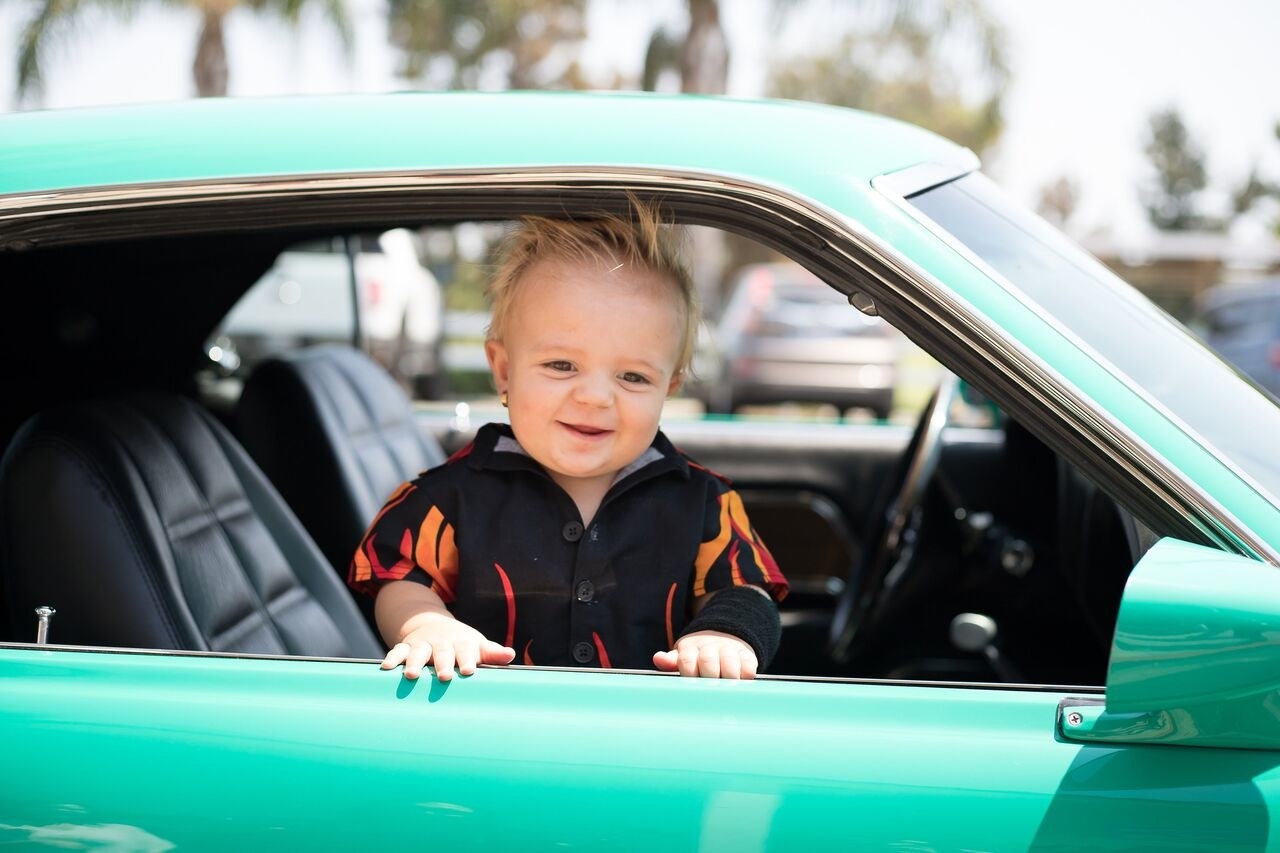 "Everyone is cracking up (since it's gone viral). I think people love that their local bakery is getting this kind of attention. And I think my staff is super proud."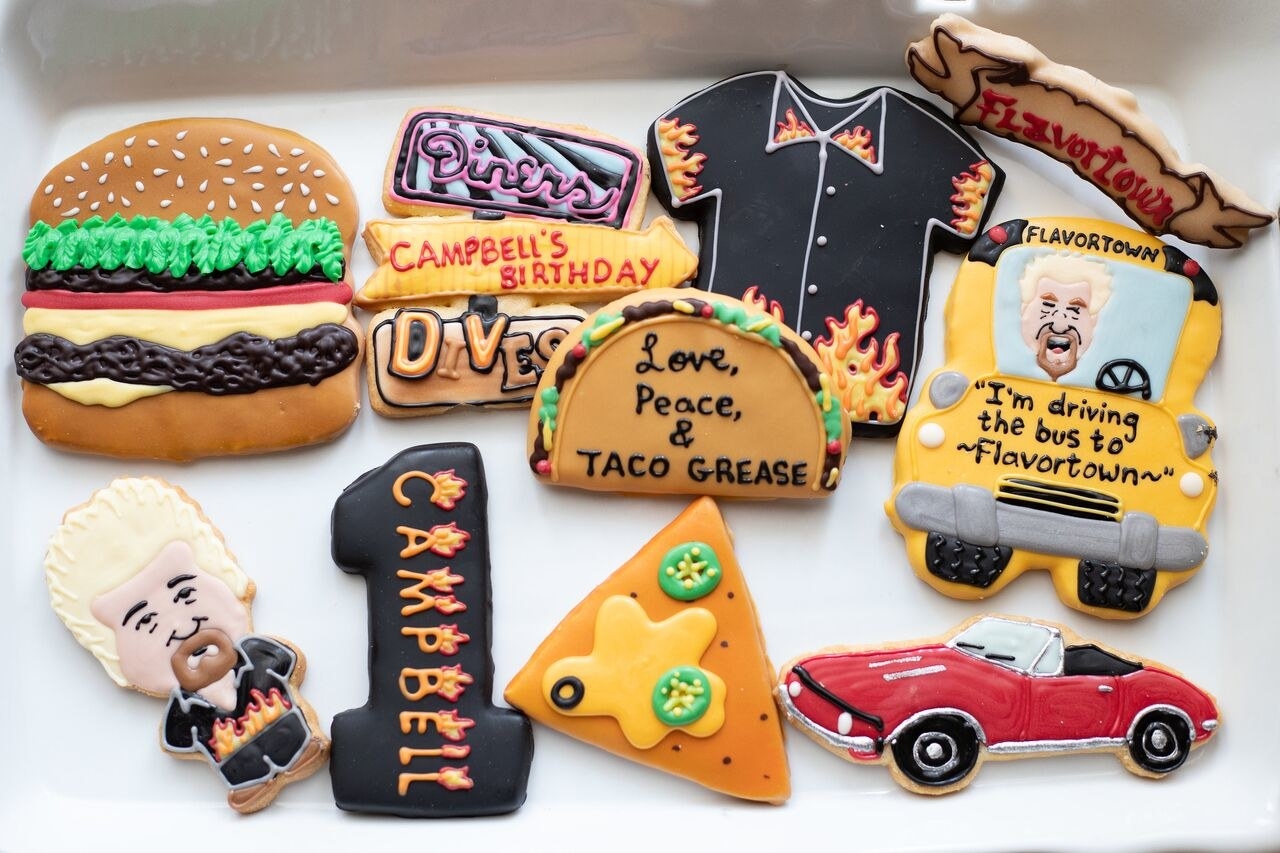 "There's no mention of my husband in any of these viral articles. He refused to wear the flame shirt, and I bet he's regretting that now, haha."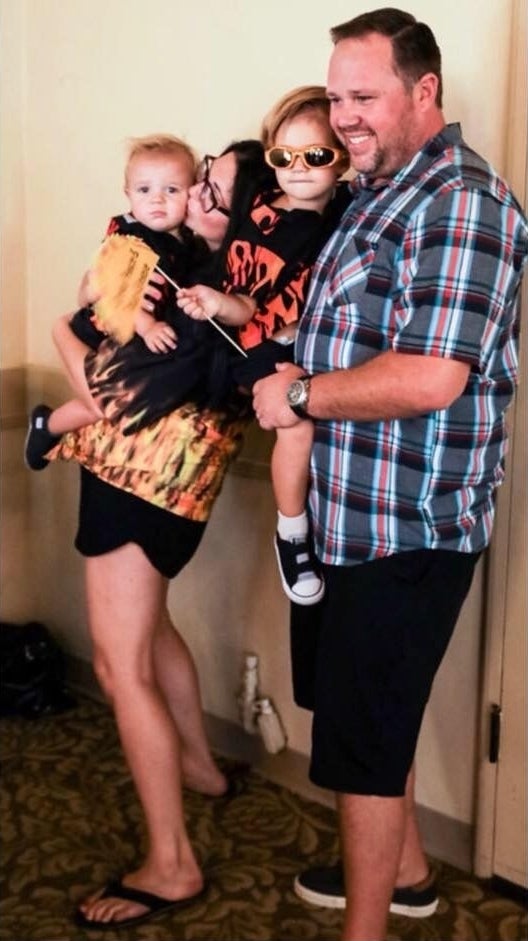 Guy Fieri would be proud.