She has an amazing series that focuses on what it's like living alone and being in solitude.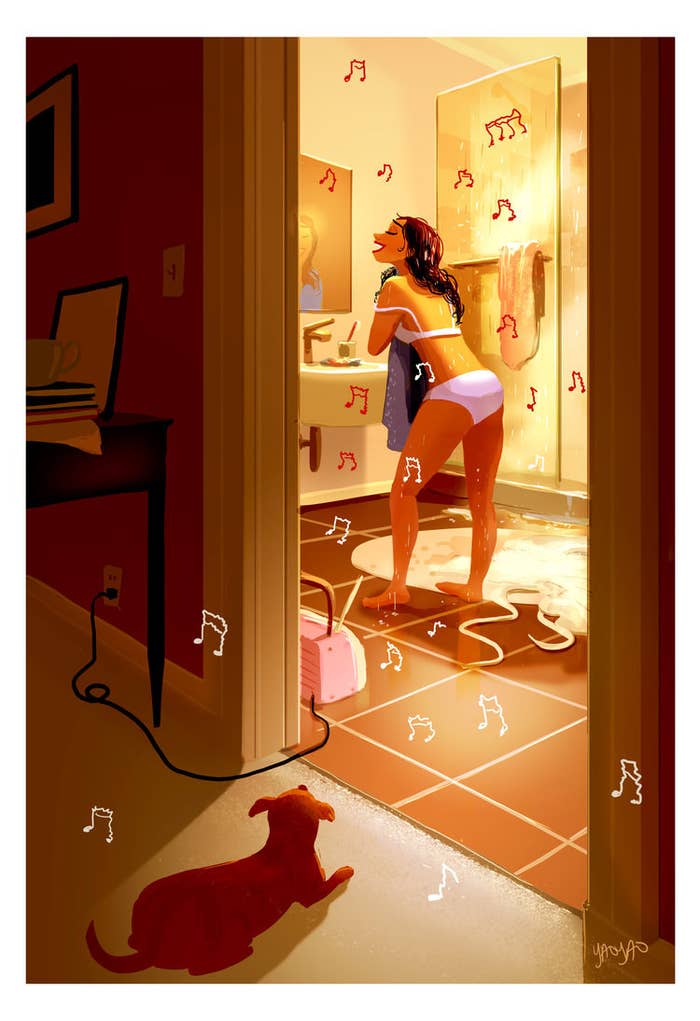 And damn, the color palettes she explores throughout this series perfectly captures mood and atmosphere.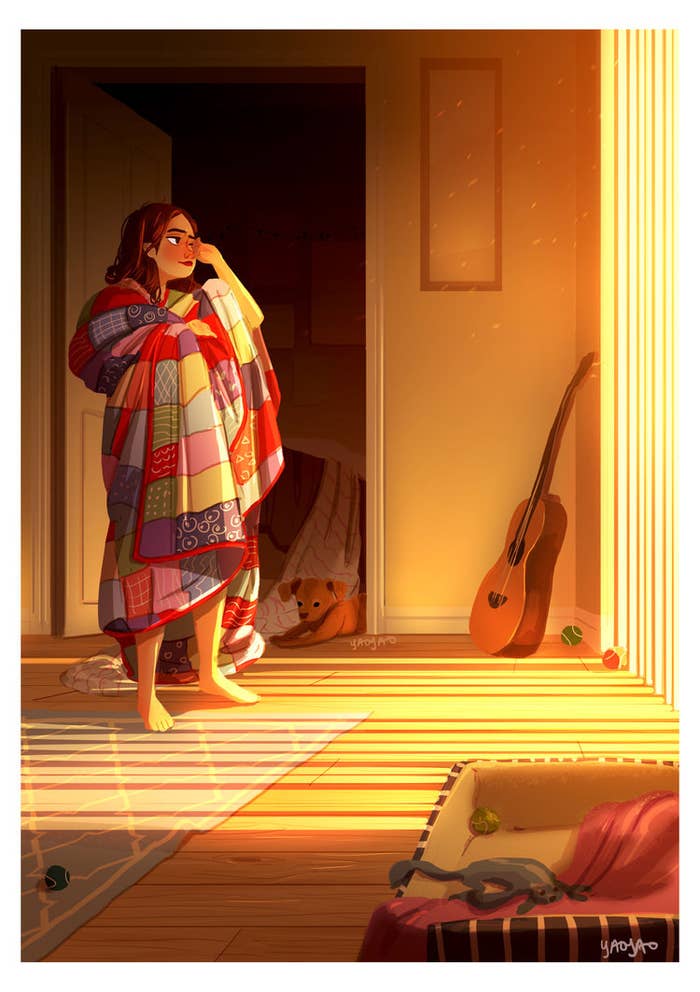 "The 'solitude' part wasn't my goal." She told BuzzFeed. "However, once in a while I would get some comments on my painting like, 'Why is she always alone?'"
"And I started thinking, 'Just because someone is alone doesn't mean they're lonely.'"
"I started doing these because I wanted to tell stories with my drawings, especially stories about my dog Parker."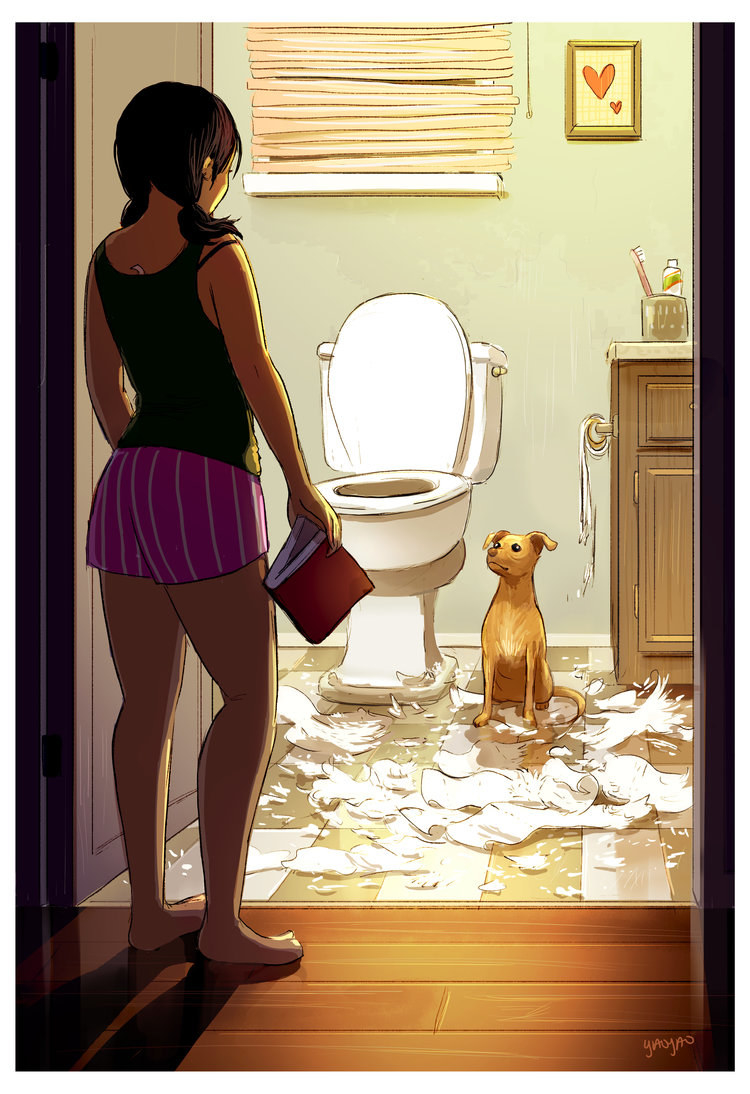 "Life has its ups and downs, and I hope people can see from the stories I tell in my illustrations that they're not alone in going through certain experiences in life."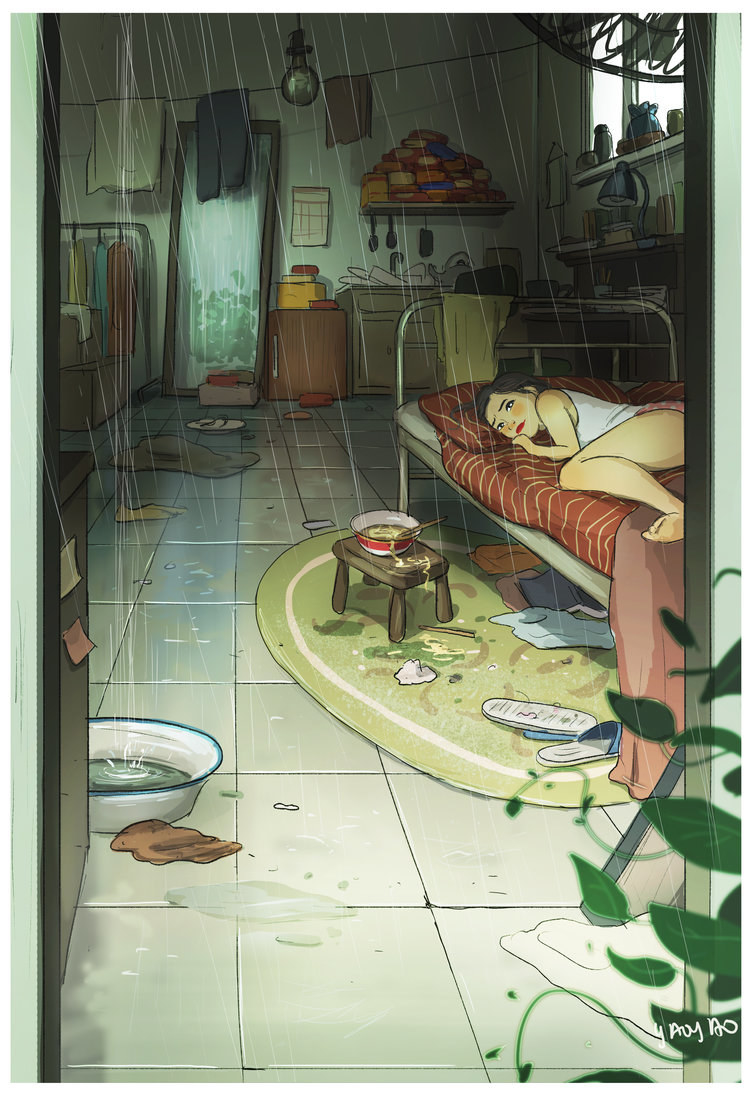 "I do go through different emotions, but I'm also not crying in the staircase every time I draw something sad or biking through nature when I'm happy. I mainly just want to improve my skills and become more well-rounded as an artist."