Nipsey Hussle is a rapper, entrepreneur, and all around amazing addition to hip-hop as a whole.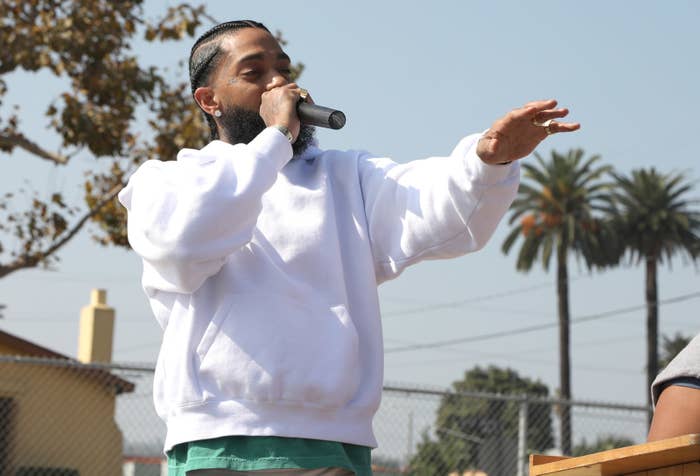 And recently, he presented a $10,000 check to an elementary school in south LA on behalf of PUMA.
Here he is alongside Drew Visuals, the artist who designed the court for the school.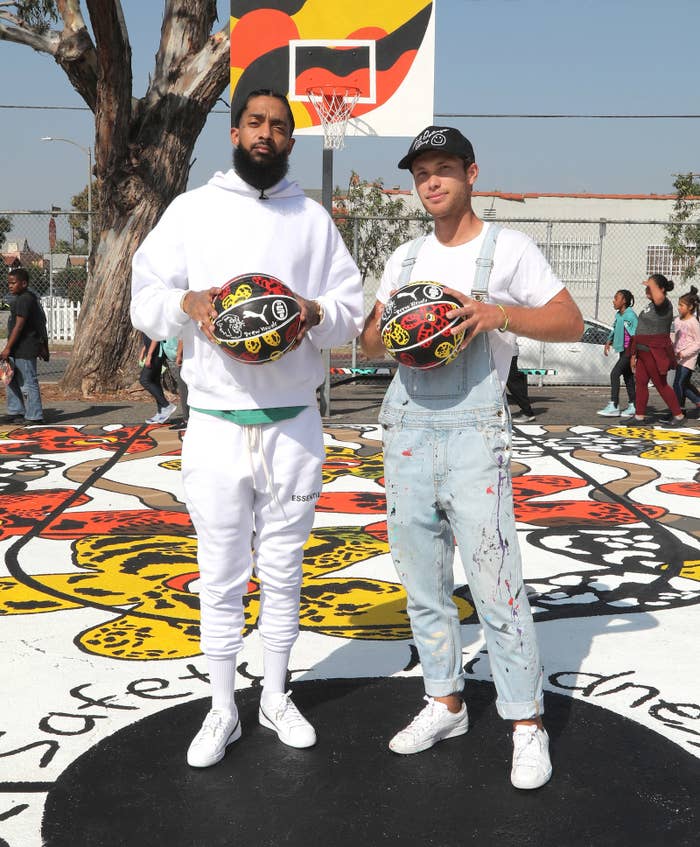 Needless to say the kids were extremely excited to see him.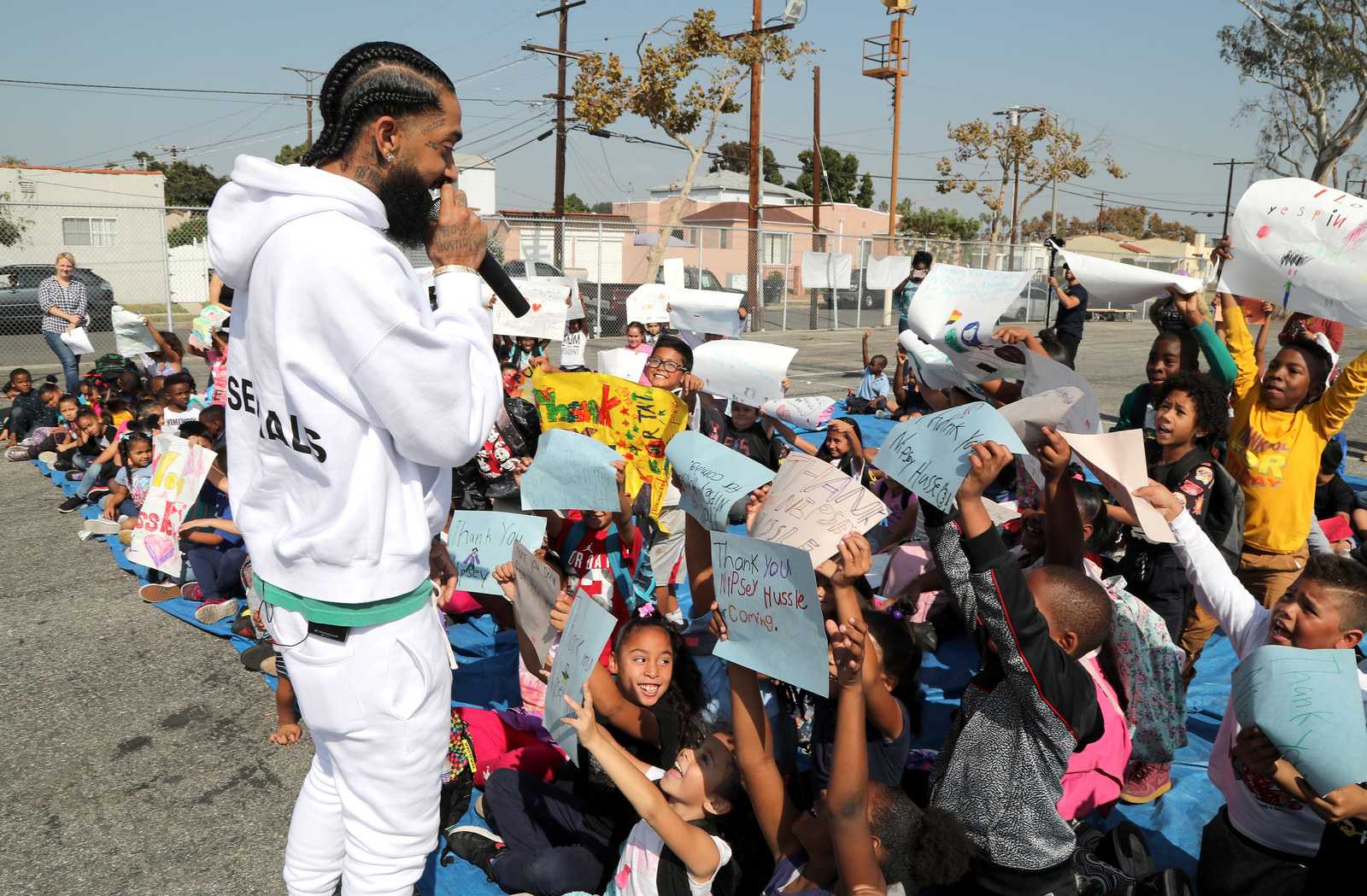 "I grew up right around the corner from here, it was a court where we played basketball, this was my bus stop." He said pointing to a street in front of the school's entrance. "I felt like this is the one closest to home, so I wanted to give back."
There were about 200 kids present and all of them received a PUMA backpack and shirt!
He indeed lives up to the nickname "Neighborhood Nip."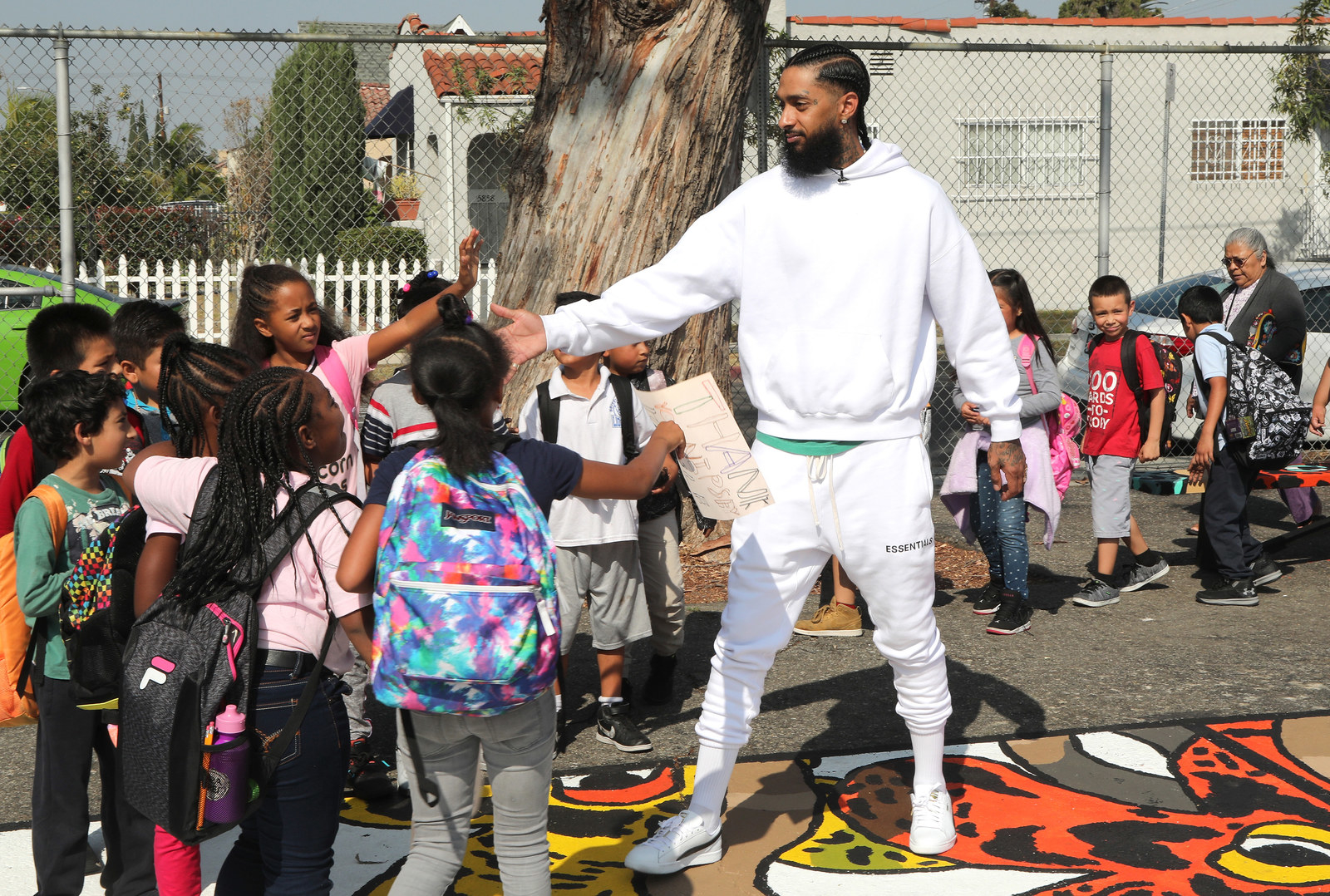 And any hardcore fan will be excited to know that he's going to keep releasing videos off of his latest album, Victory Lap, and top of the year he's going to be releasing some new music.