1.
These "snowblobs" that look like they've been through a lot...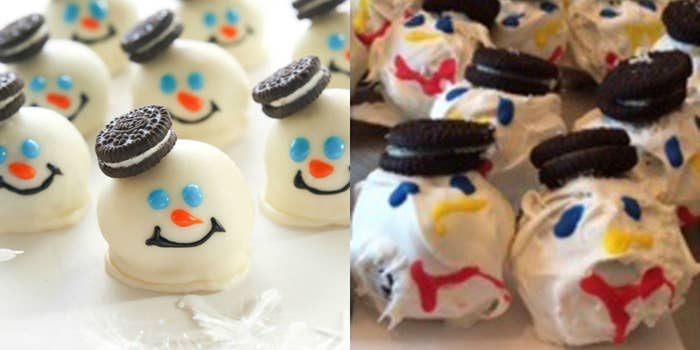 2.
...and these "snowglobs" that suffered the same fate.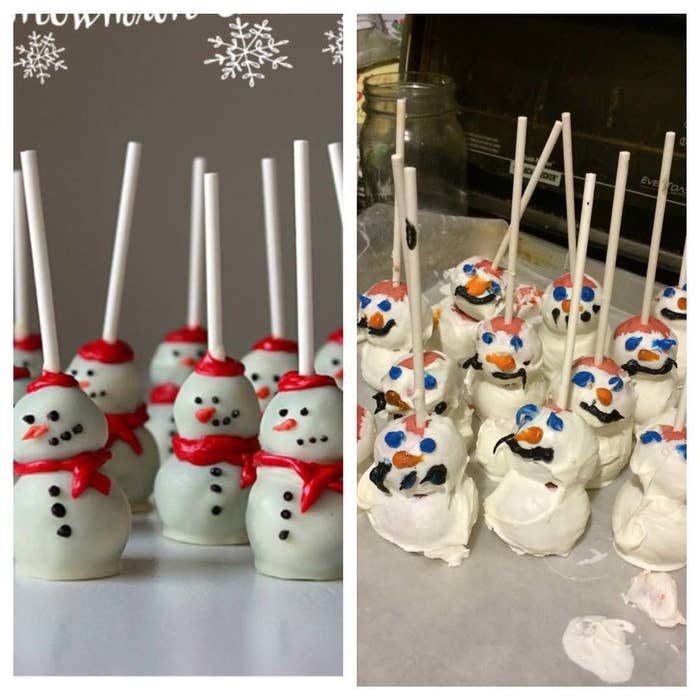 3.
These festive apples.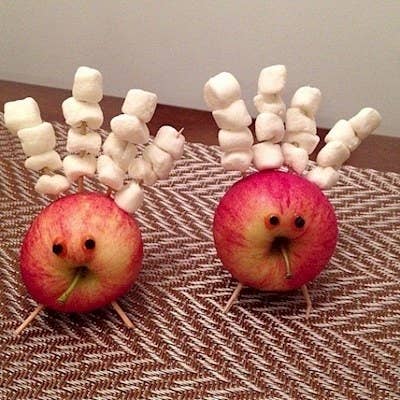 6.
This really unappetizing dessert with turkey art icing...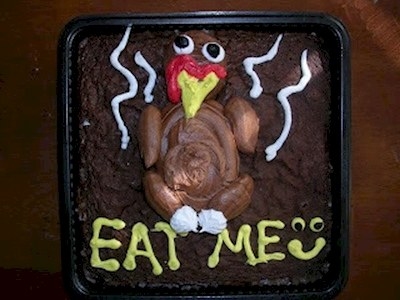 7.
...and this dessert that makes the dessert above look a lot better.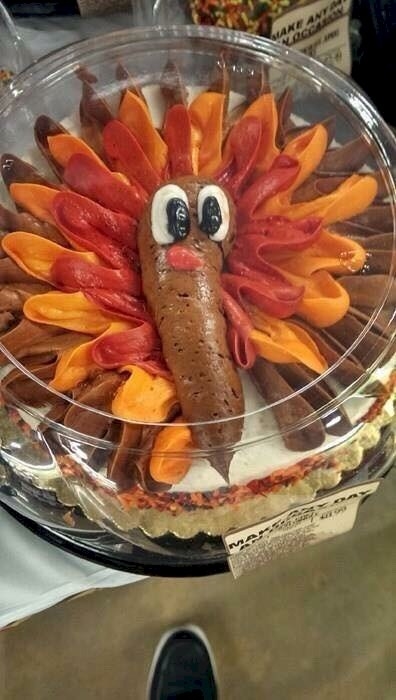 13.
These Christmas tree cookies that look more like bushes.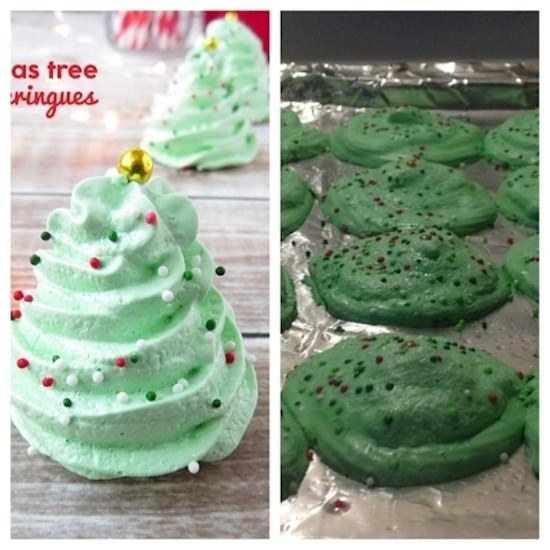 16.
This gingerbread tree that looks nothing like the one on the box.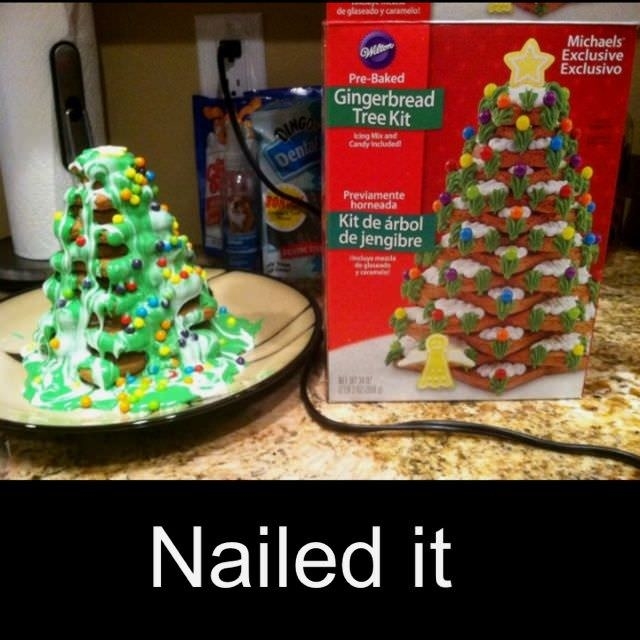 17.
Finally, this cupcake tree that's making this elf avert its eyes.