This is Peter Stoffer. He was the NDP member of Parliament for Sackville-Eastern Shore in Nova Scotia before this election. This is his office.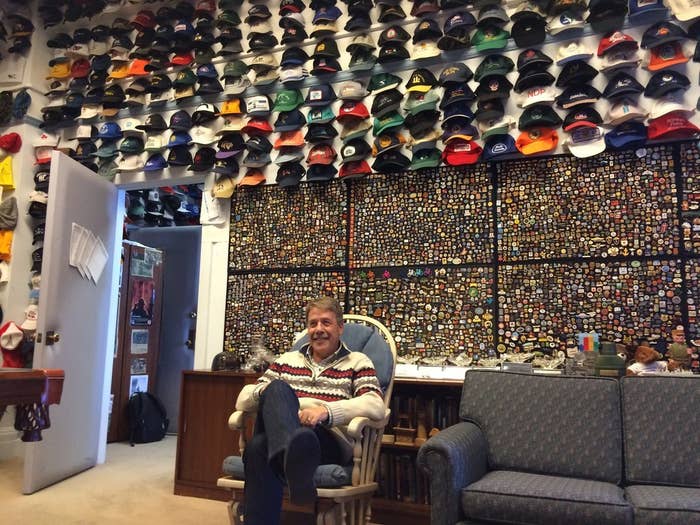 It includes a pool table, a dart board, a fridge for beverages, oh, and over 8,000 hats.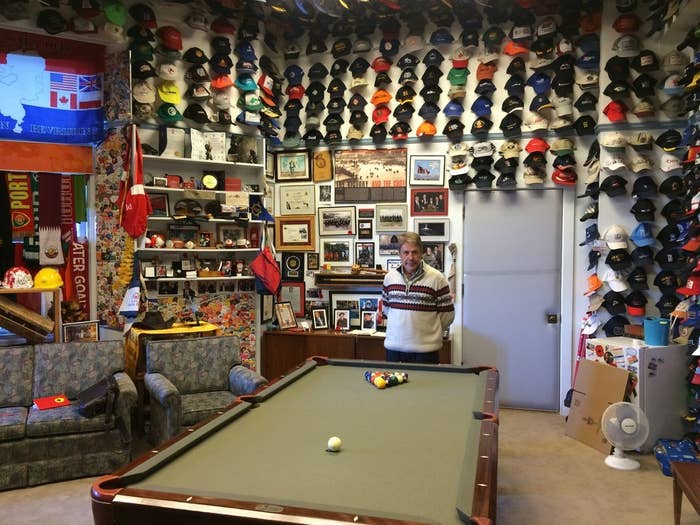 All of the walls and the ceiling are covered in hats, buttons, pins or other memorabilia.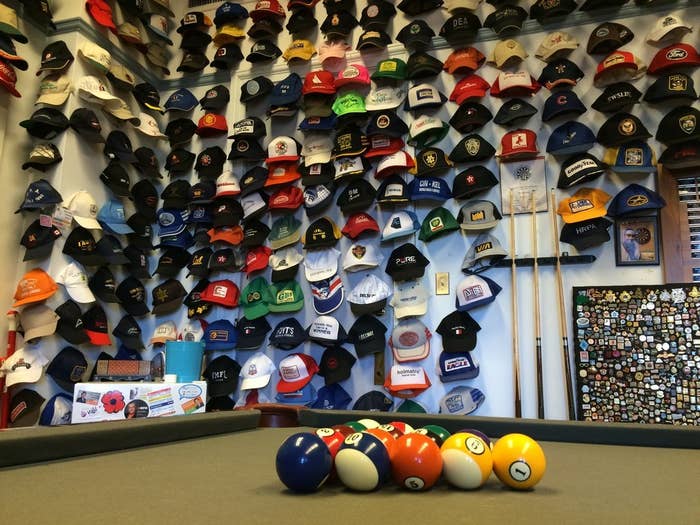 "I just stuck them to the wall. Next thing you know, another guy comes up and says 'hey I got a couple hats you might like' so I put them on the wall. It's like rabbits, they bred all over," Stoffer said.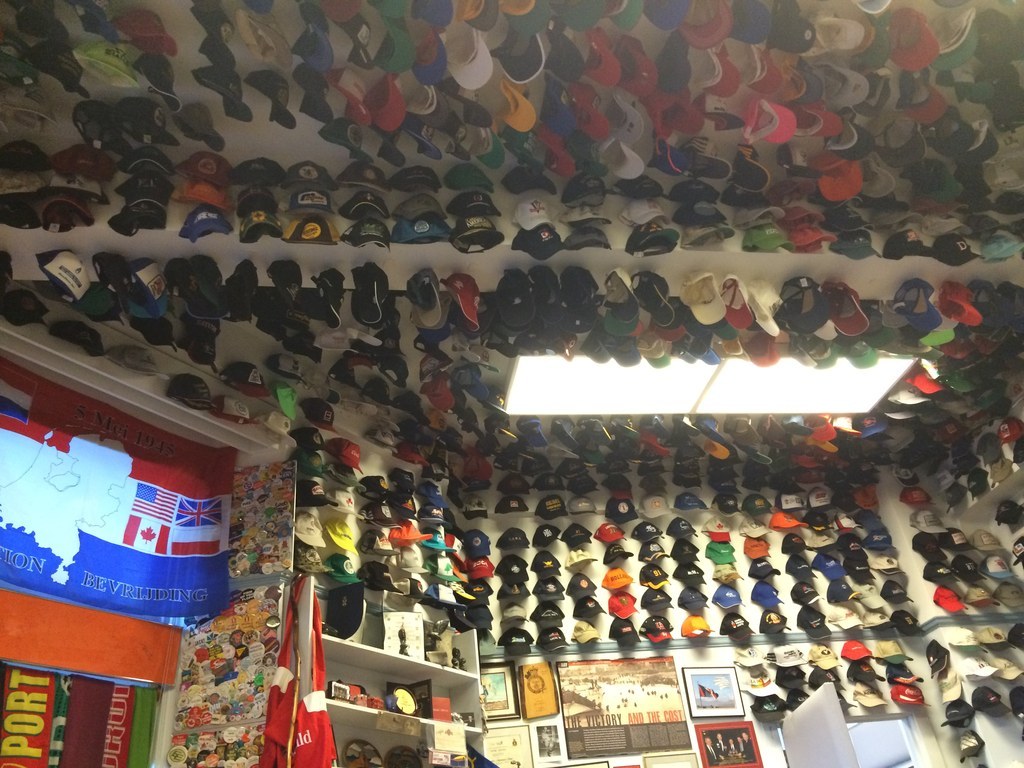 Every new guest takes three shots at his dart board. If you hit a bullseye you get an "allegedly wonderful prize." BuzzFeed Canada failed this challenge and cannot confirm what this prize is.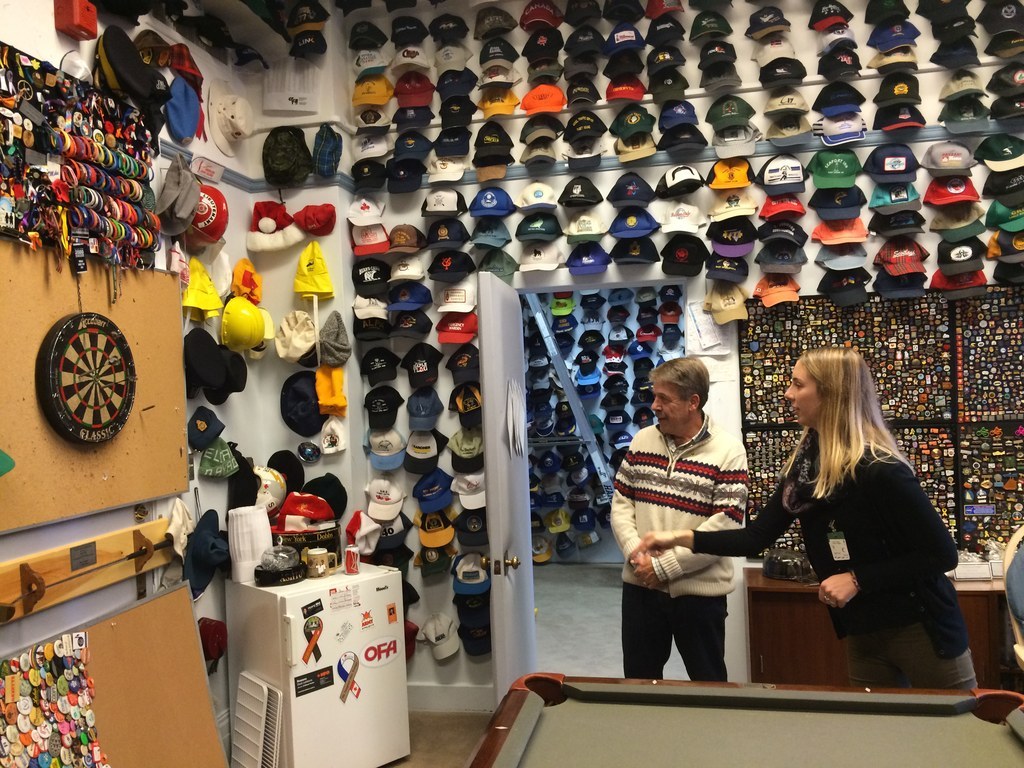 Stoffer is famously kind to politicians of all stripes. MPs continually vote him "most collegial" at the Maclean's Magazine awards. He also founded the "all-party party" to get partisans to come together over drinks.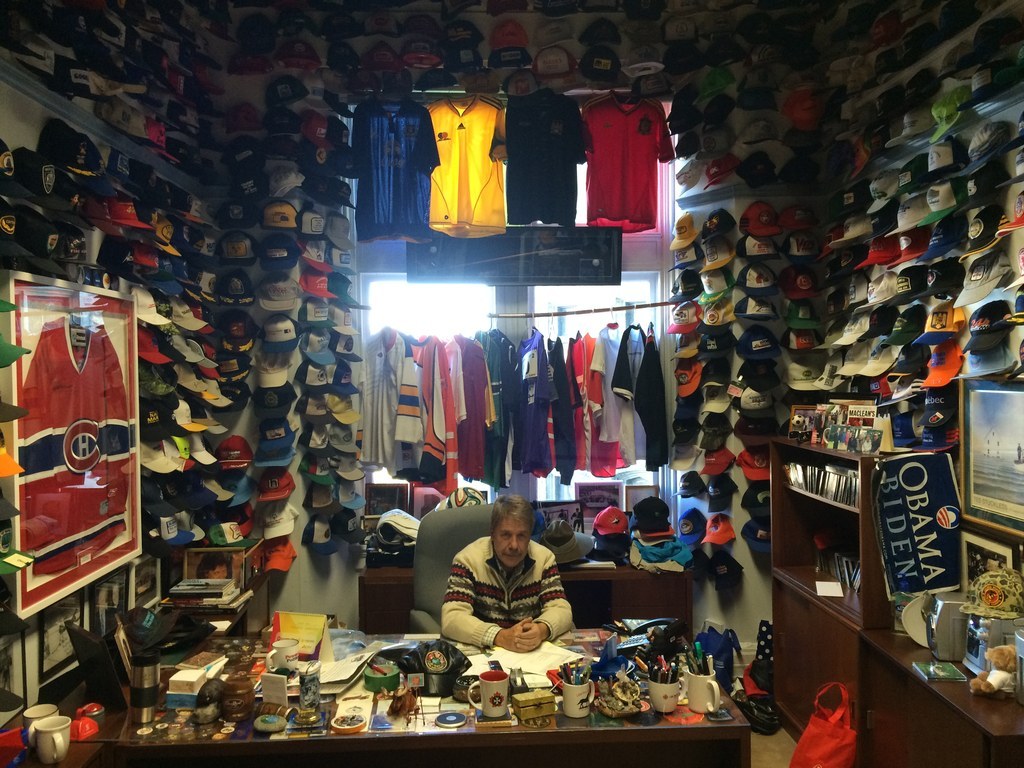 The plan has always been to sell off all of his hats, pins and buttons, then donate the money to charity.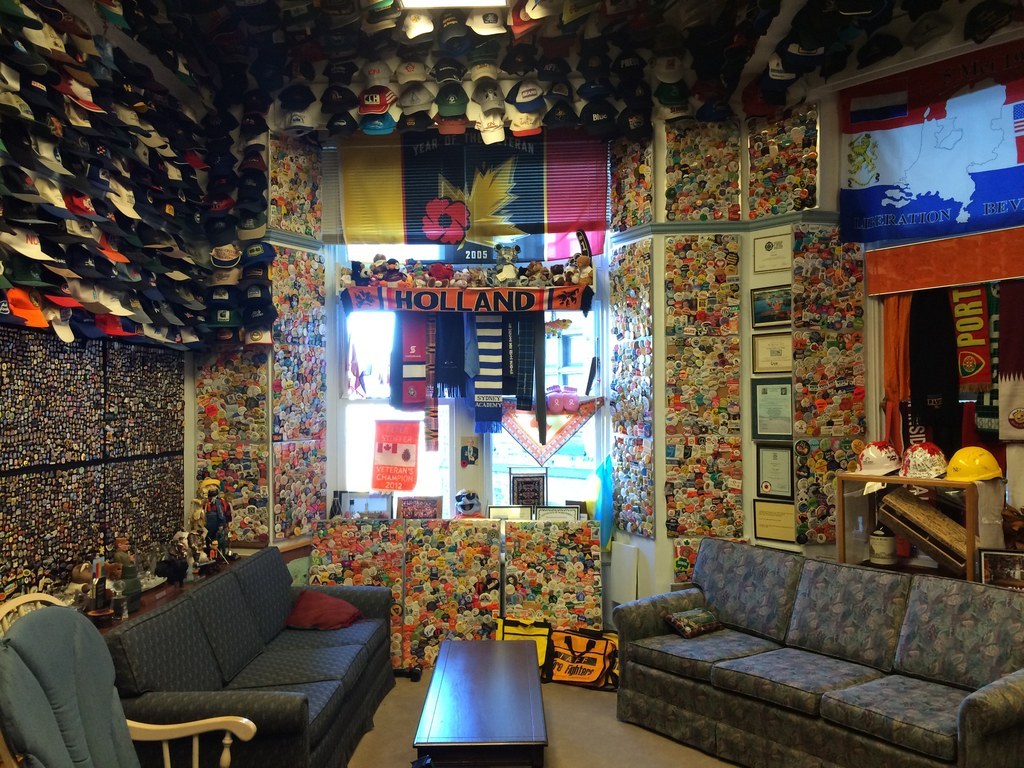 So if you're in Ottawa, you can call up his office to set up a time, then take whatever you want for a donation of your choice.