Ah, the RCMP Musical Ride. A chance to watch 32 riders perform intricate cavalry drills set to music.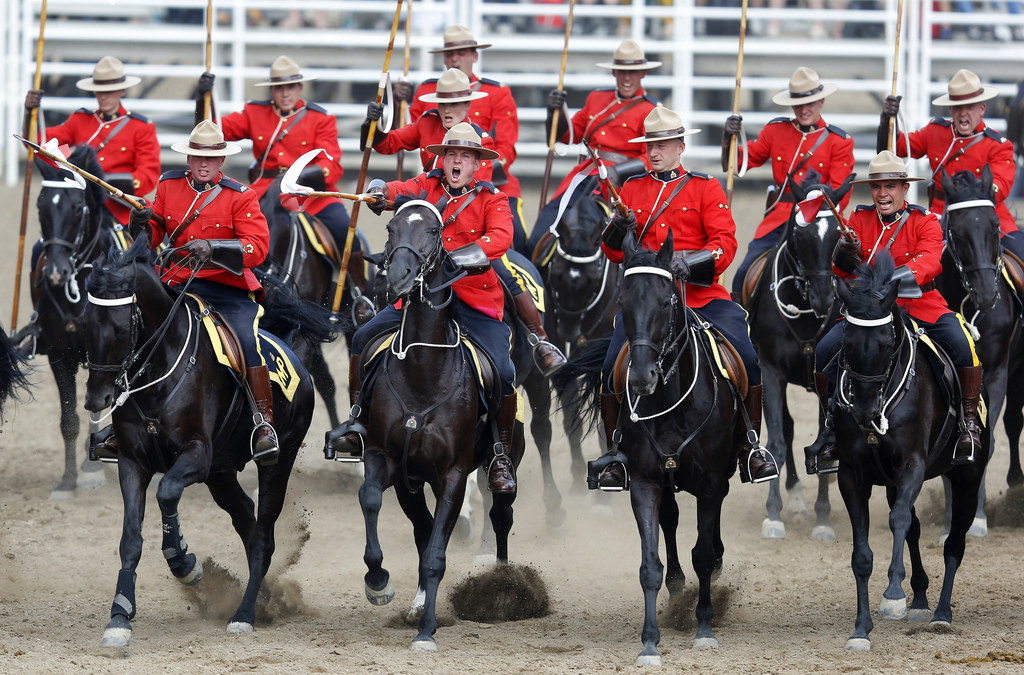 It seems they've updated the program this year, according to video taken this weekend in Ottawa. At one point, a random masked man runs into what appears to be a misplaced pantry as the RCMP chase down a truck.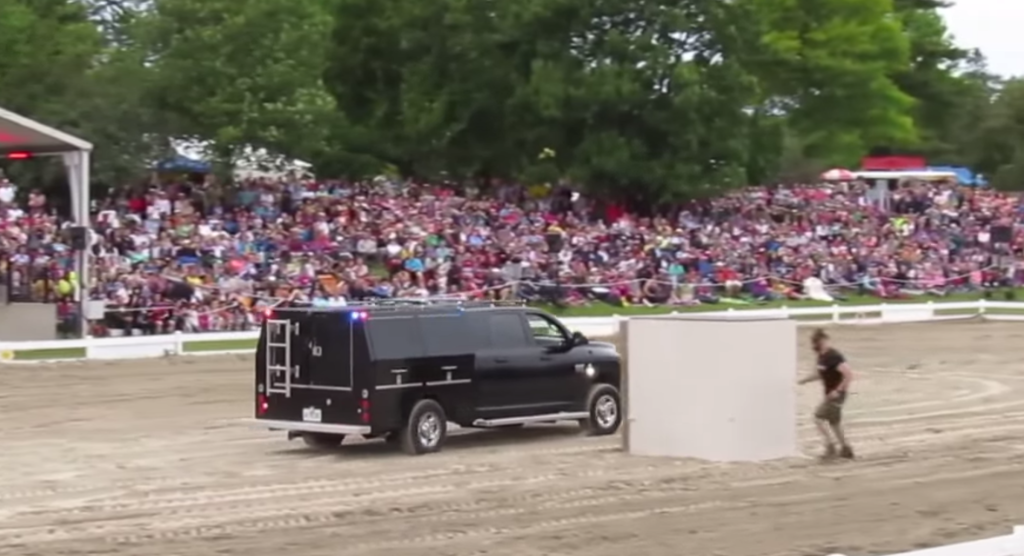 Forget the Red Serge, officers wearing green assault team outfits and holding machine guns jump out and surround the vehicle.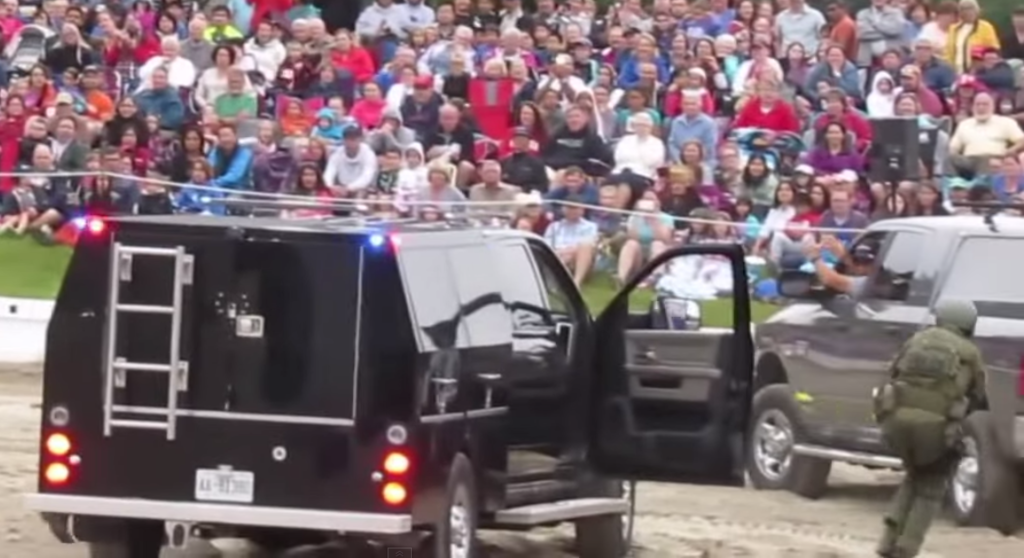 The "emergency response team" then pulls the guy out of the window and throws him to the ground as the announcer mocks him with a taunt of "apparently sand is good for your skin."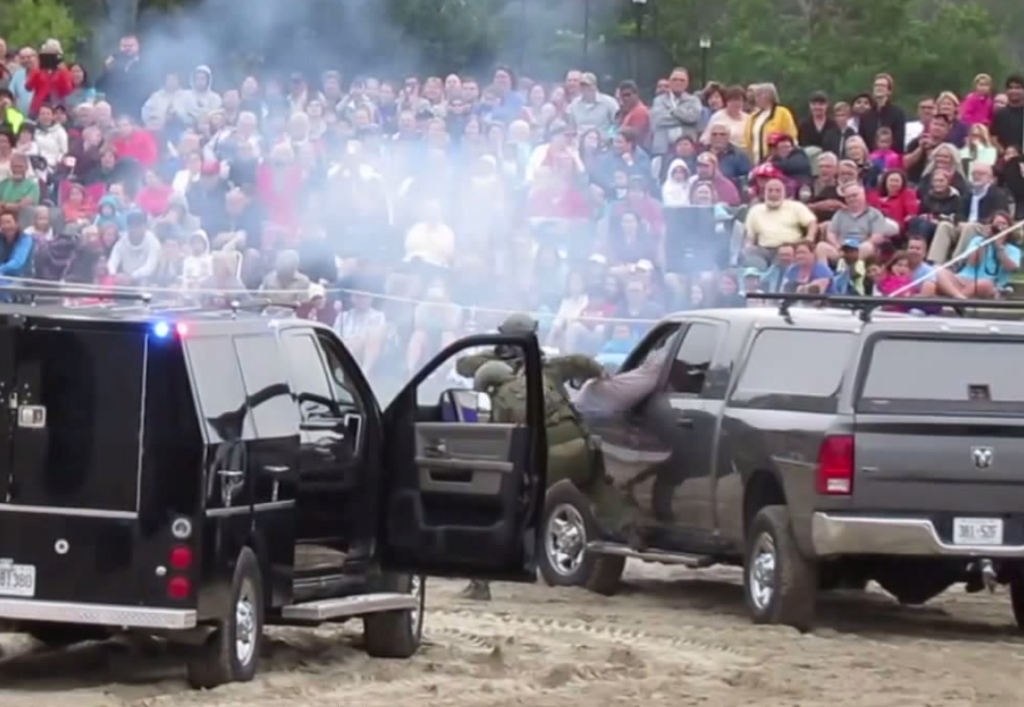 Note that the man is shirtless, always the tell-tale sign of a criminal.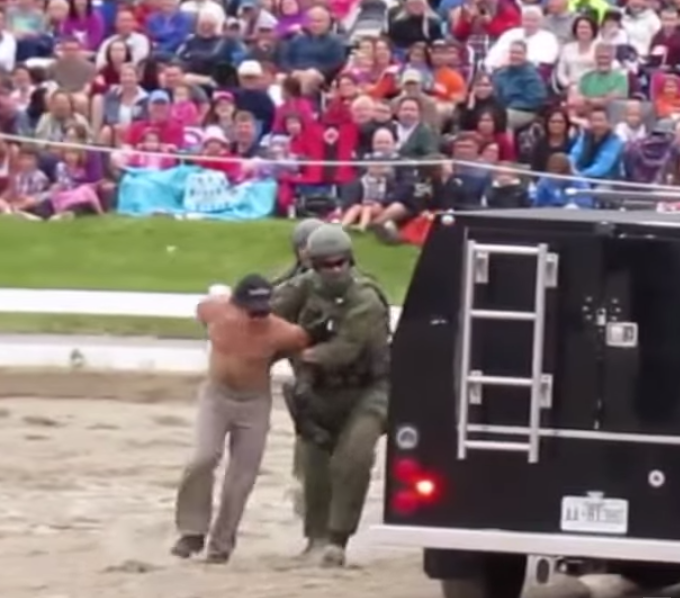 But wait, they're not done. New officers with shotguns show up to arrest the pantry bandit.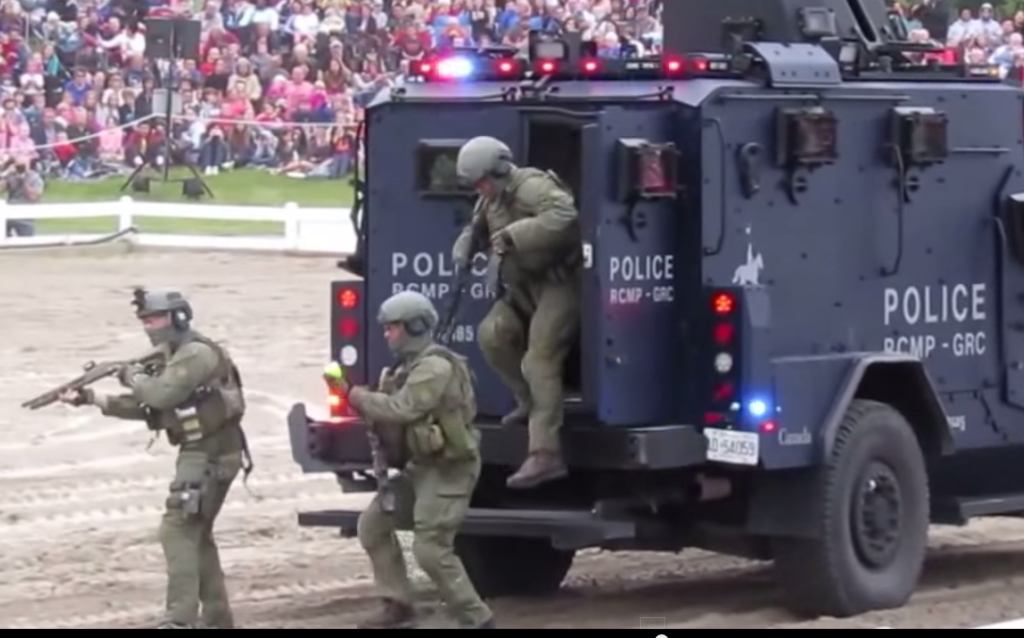 Not today, masked offender. You picked the wrong equestrian performance to break into.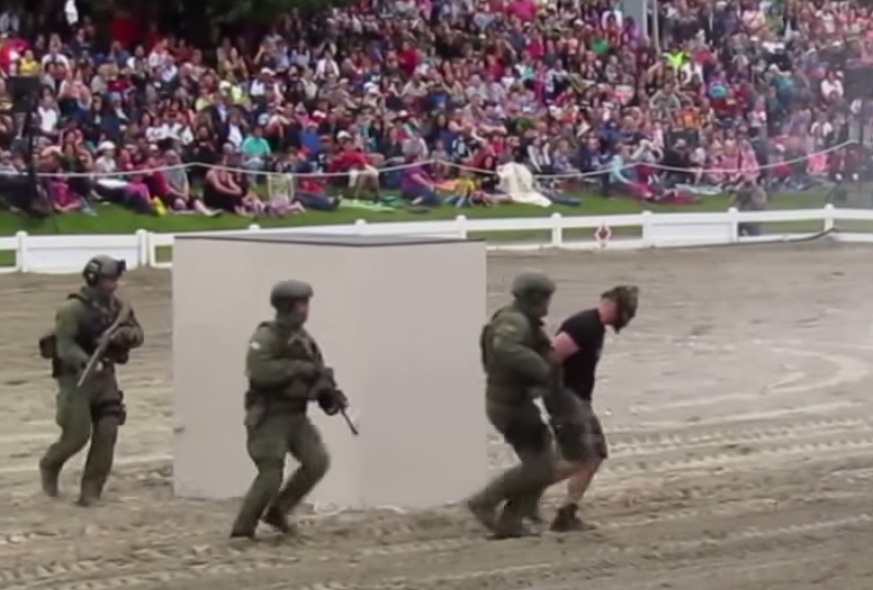 The job now done, our heroes drive their armoured vehicles off into the sunset. The Musical Ride has been saved.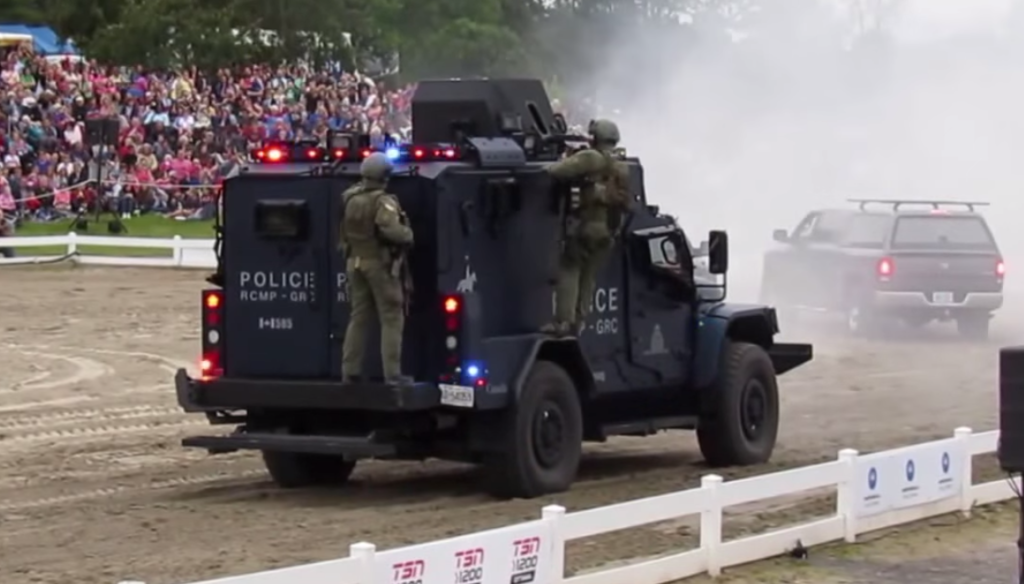 One person who attended the Ottawa show wrote a blog post declaring the spectacle to be "A Tasteless, Jingoistic, Paramilitary Embarrassment."
Journalist and author Frank Koller wrote:
... within minutes of the show's opening – and well before the amazing horses performed their fantastic routines – the audience is treated to a bombastic, paramilitary show-and-tell that had many adults around us shaking their heads in bewilderment. And a few little kids crying too.
The YouTube video of the show is also generating online reaction.
However, some have pointed out that the anti-terror bit has likely been part of the show for a while.