It is more democratic for politicians to vote on Canada's new electoral system than to have Canadians do it for themselves, says Democratic Institutions Minister Maryam Monsef.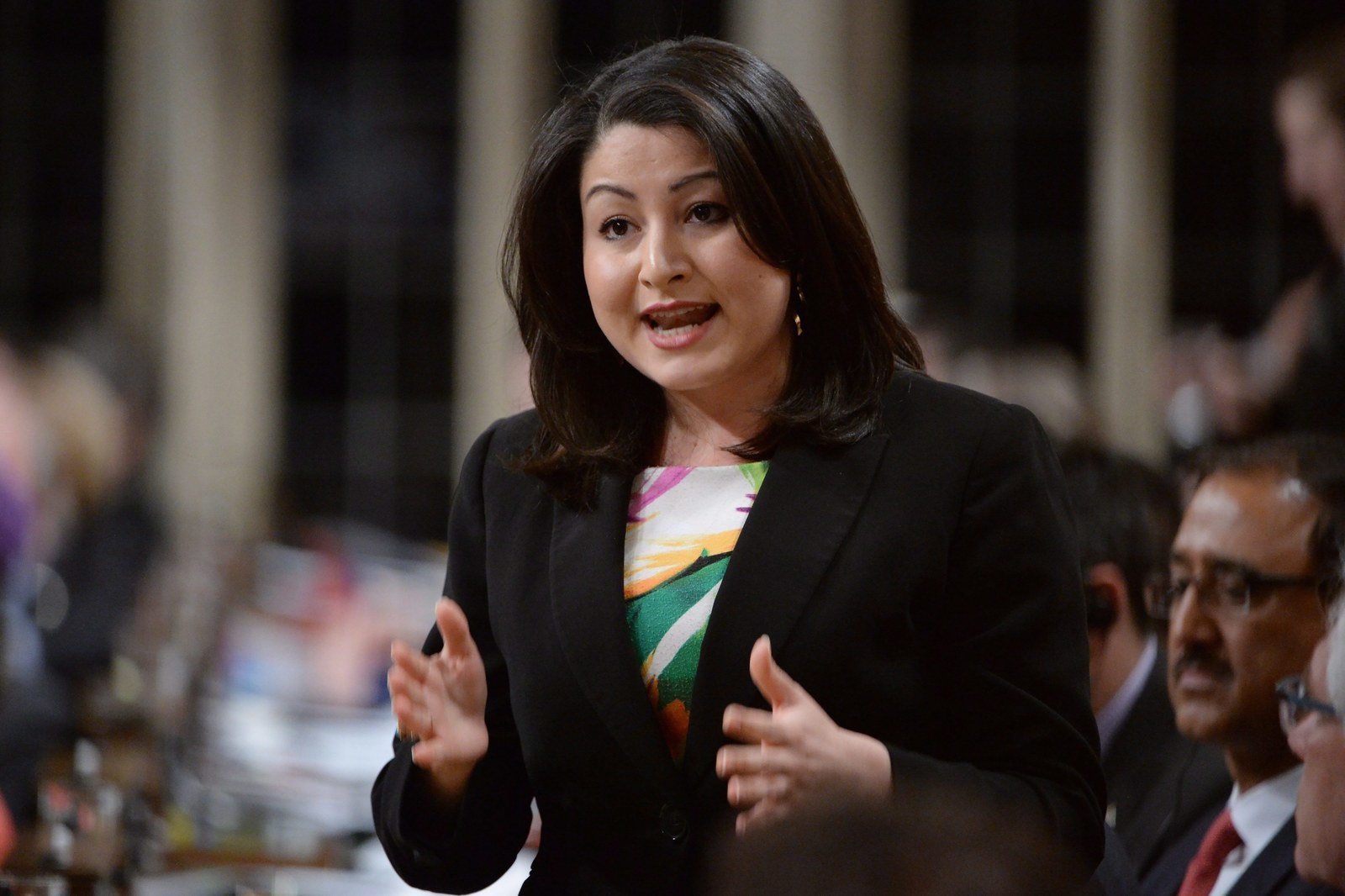 The Liberals are planning to reform Canada's electoral system but have refused to agree to put it to a referendum. Conservative MPs in particular are getting increasingly exasperated at Monsef's arguments against referendums.
On Wednesday she said it would be undemocratic for MPs not to have the final say:

"Allow me to take this opportunity to remind all members of this House that the final decision on what reforms we bring forward will be the decision of all 338 members of this House, and to believe otherwise is undemocratic."
Monsef also said Canada does not need a referendum on electoral reform because there were no referendums on extending the vote to women and Indigenous peoples:
In the past, the Progressive Conservative Party extended the right to vote to women and Indigenous persons. The party did not hold a referendum. It came to Parliament and they collectively worked together to do the right thing.

Let us do the right thing. Let us work together to modernize our electoral system.
On Monday she chided the Conservatives for only wanting to talk to half of Canadians because past referendums only had about 50% turnout:
Half the people impacted by past proposed electoral reforms in Ontario and B.C. did not participate. I am not surprised that talking to only half of Canadians is an acceptable approach for the Conservatives.
She said that the Liberals, in contrast, want to reach out to all Canadians through various means, including community town halls and social media.
Monsef said Tuesday that Canada's current first-past-the-post system of elections "is a system inherited from a distant past, not designed to meet the needs of a multi-party democracy."
Conservatives oppose electoral reform and are hoping to kill it in a referendum. The NDP support moving to a proportional representation system.
Both parties are accusing the Liberals of stacking the deck because the Liberals gave themselves majority control of the parliamentary committee studying electoral reform.
"They want a Liberal majority controlling a committee to opt for the preferred Liberal system to be approved by the Liberal candidate to be adopted by the Liberal majority in this House," said Conservative MP Jason Kenney.
"Nothing could be clearer, they're trying to rig the system."
NDP MP Nathan Cullen said the Liberals are blowing a historic opportunity to get rid of first-past-the-post.
"The minister claims that she wants to work together with opposition, then Liberals shoot down exactly every idea we give them. She claims she wants to be non-partisan, then Liberals stack the deck on the committee choosing the new system," he said.

For her part, Monsef has urged opposition MPs to put partisanship aside and work together to reach Canadians "who face barriers above and beyond what members opposite can even comprehend."
She said that outreach is already underway.
"The first day that we brought forward the conversation on electoral reform the hashtag #electoralreform, on Twitter alone, garnered nearly 12 million impressions," she said last week.
"This is the 21st century way, and we will ensure that all voices who do not traditionally engage are included in this conversation."