Comedian Scott Vrooman made some headlines last Friday when he tore up his degree from Dalhousie University over the school's refusal to divest from fossil fuels.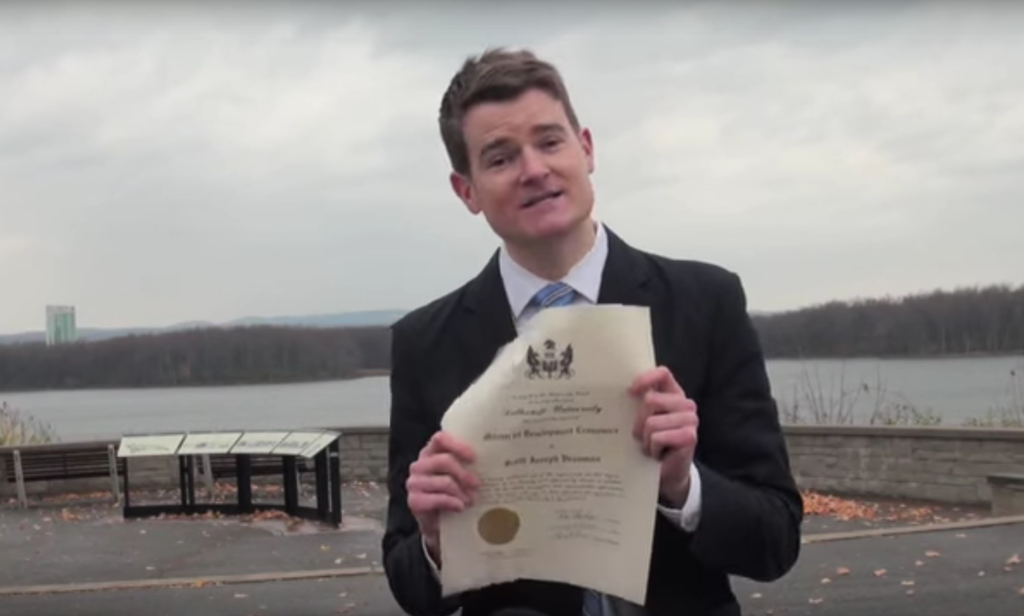 "I thought, I'll wing it. It's improv comedy," he said in an interview. "But improv-ing with the police is not the best idea."
It's not a crime in Canada to impersonate a senator. And Parliament Hill is a public space where you're free to film the building or yourself. But the officer told him he could be charged with public mischief.
RCMP officers with automatic rifles have been regularly circulating the grounds of Parliament in recent months. The practice started after the October 22, 2014 shooting in Ottawa.